20 of the Most Insane Outfits of the Early 2000s
From giant belts to low-rise pants to Uggs with mini skirts, these are the craziest outfits and worst fashion trends from the early 2000s.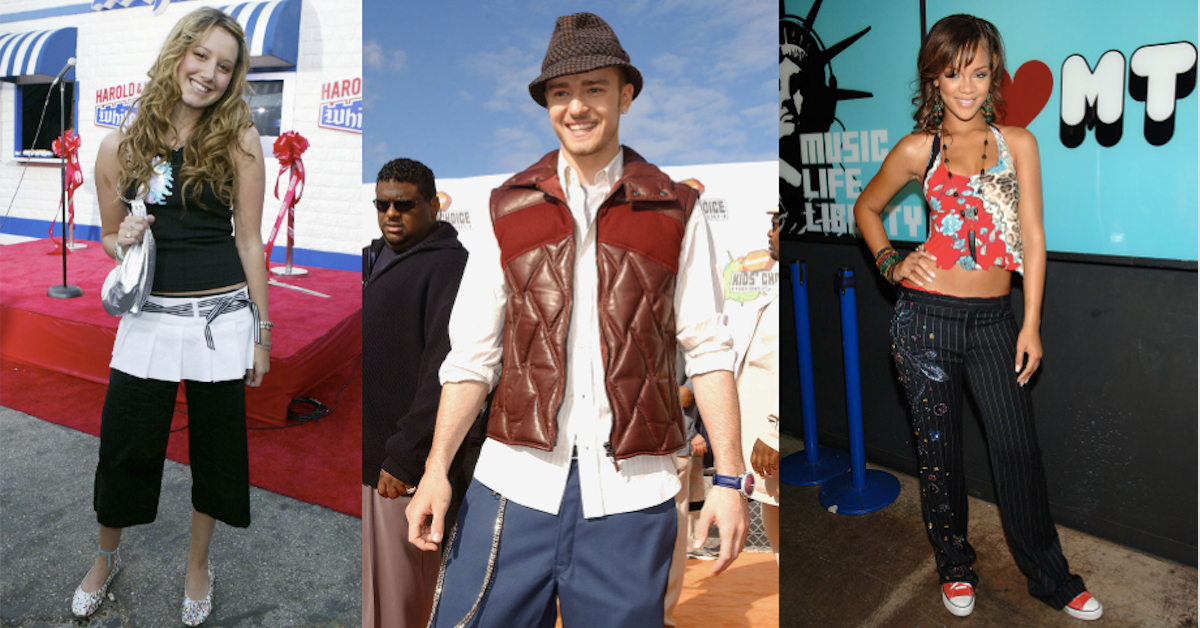 I don't know what happened in the early 2000s. Maybe the '90s were too awesome, so we got over-confident and put on lots of layers. Maybe when we woke up on January 1, 2000, and Y2K hadn't destroyed the planet, we were so relieved that we put sparkles on all the clothes that existed. I don't know, just spitballing. The point is that the fashion of the early 2000s is unlike anything else in the world. It's confusing. It's velour. It's unlike anything that there ever was or (hopefully) will ever be. These are the craziest trends and outfits from the early 2000s.
Article continues below advertisement
Skirts over pants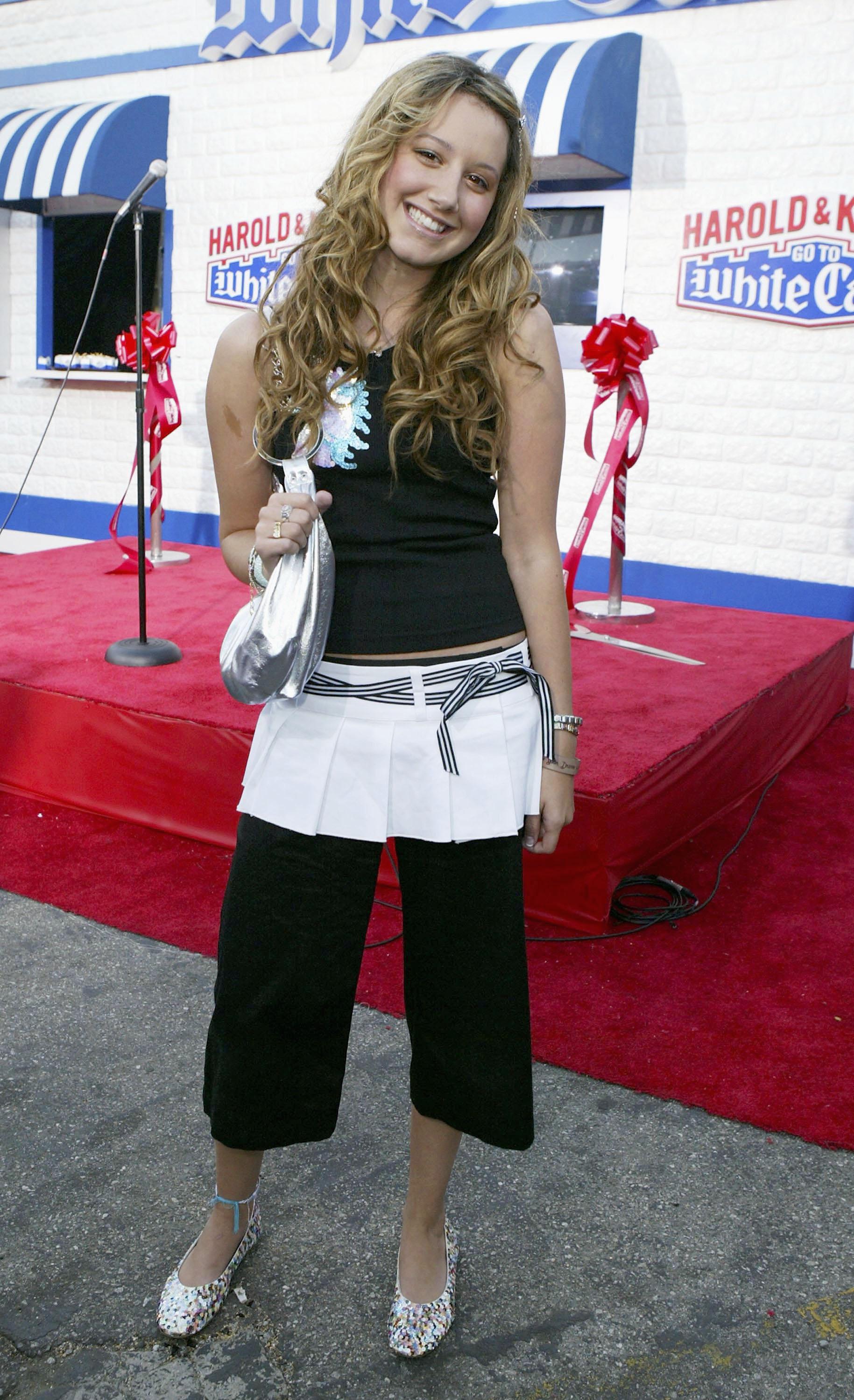 Ashley Tisdale is the qween of crazy 2000s looks, so it was hard to choose just one. But I had to go with the miniskirt over pants, with the Nomination bracelets, ballet flats, and ankle bracelet. This look has so many awful early 2000s trends in one outfit. It's the eye of the storm, people.
Giant belts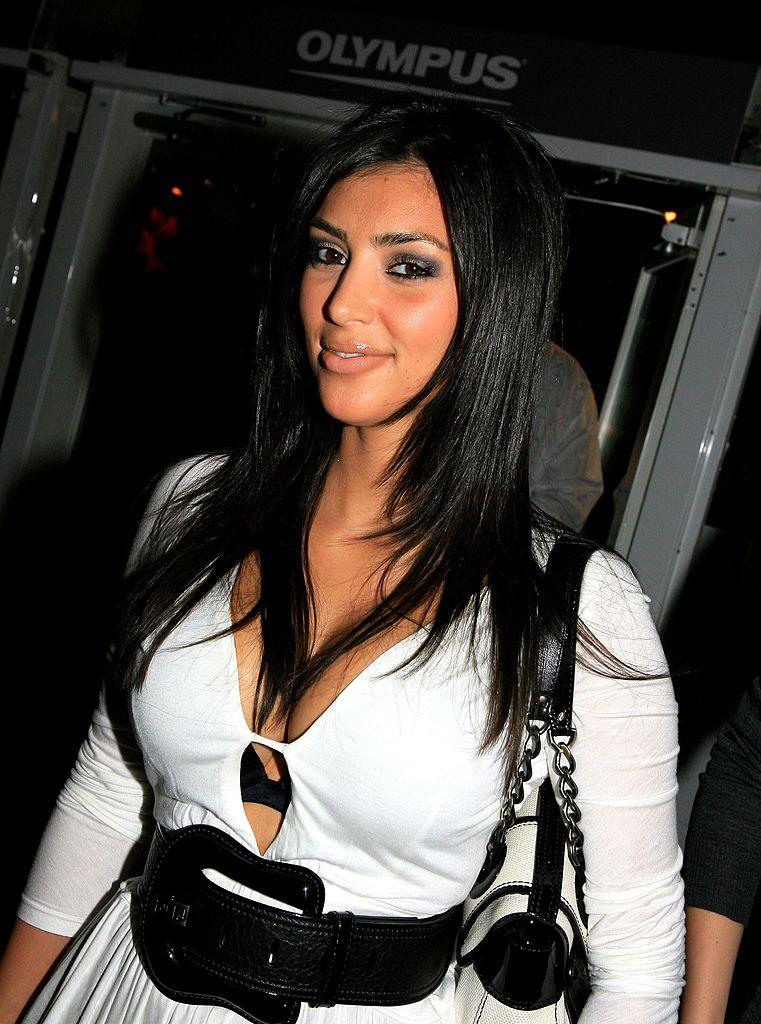 In the 2000s, we wore belts in every way except for the purpose they were made for. I especially can not handle that we wore huge chunky belts right under our boobs like they were holding our torsos together. What were we thinking?!
Article continues below advertisement
Fur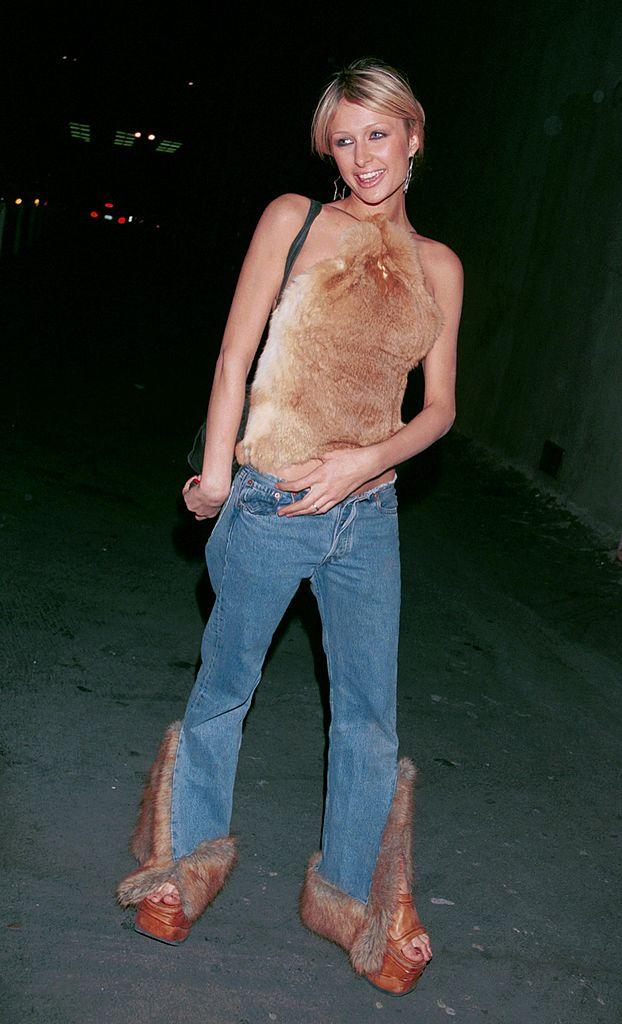 Paris Hilton was the perfect distillation of 2000s fashion, but this particular look is so insane that I had to include it. Those shirts that were only fronts with strings holding it together in the back were huge for girls who didn't have boobs, and this one is furry, which was also a huge trend. And don't even get me started on the low-rise flare jeans, which are also furry. Those giant platform sandals are just the icing on this very furry cake.
Article continues below advertisement
Pinstripes and fedoras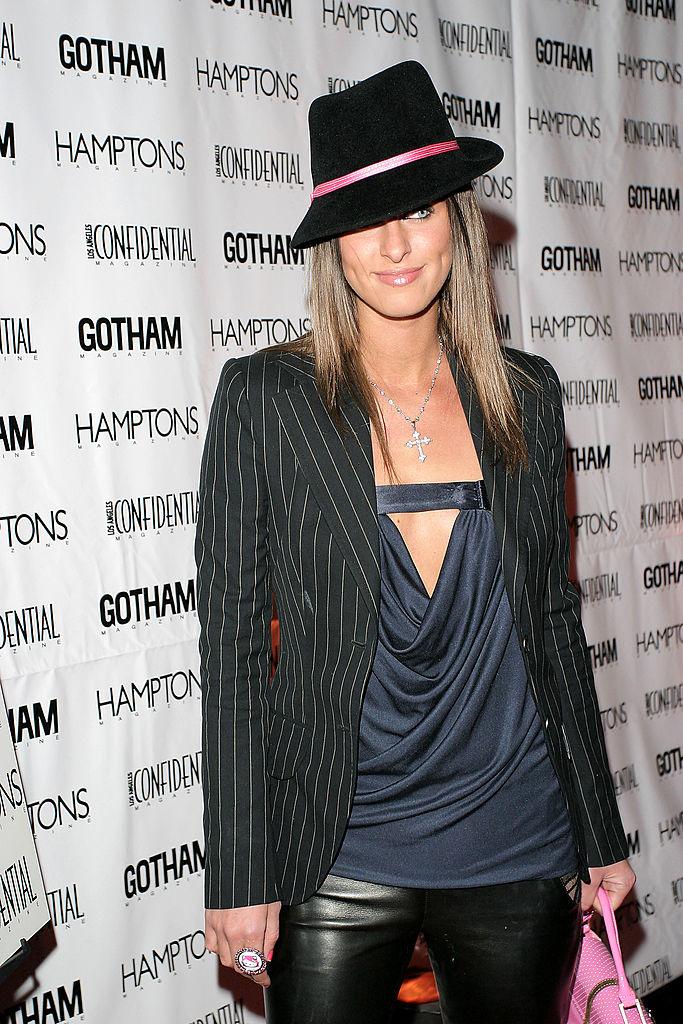 I don't know what got into us in the 2000s, but pinstripes were everywhere. Men and women, like Nikki Hilton, wore them with leather pants, jeans, athletic pants, pinstripe pants. There was truly no outfit you couldn't add pinstripes to in the 2000s. They, along with fedoras, made you look edgy and not like a birthday party magician, like they do now.
Article continues below advertisement
Mini dresses over jeans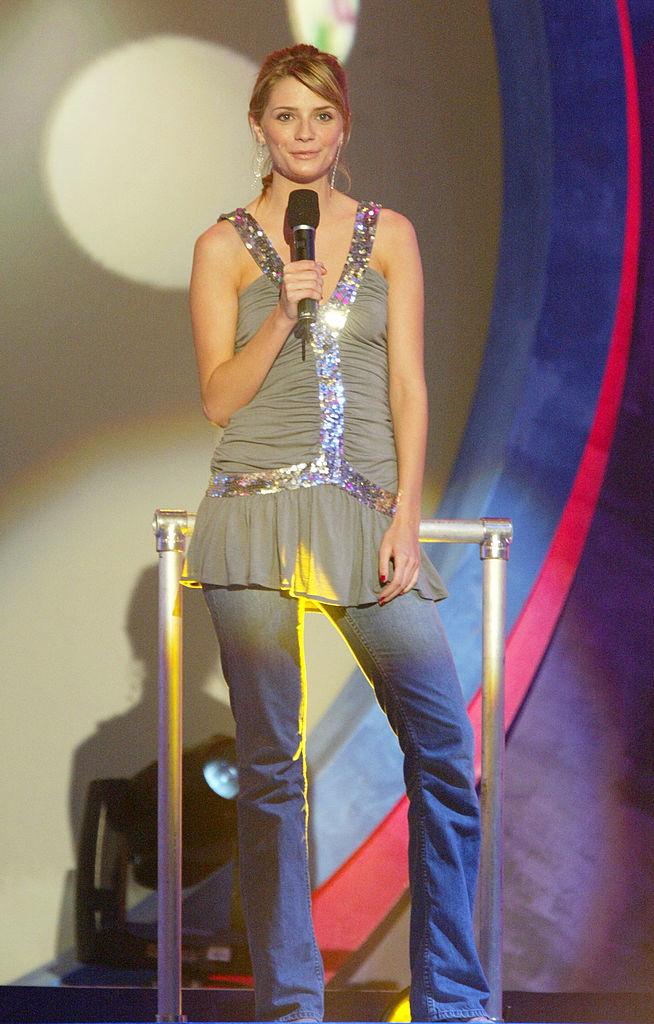 We were obsessed with layering all the wrong things in the 2000s. Short dresses or tunics were constantly paired with kind of loose-fitting jeans, which is just the worst! Even Mischa Barton couldn't make this trend look good.
Article continues below advertisement
Tiny shrugs and cargo shorts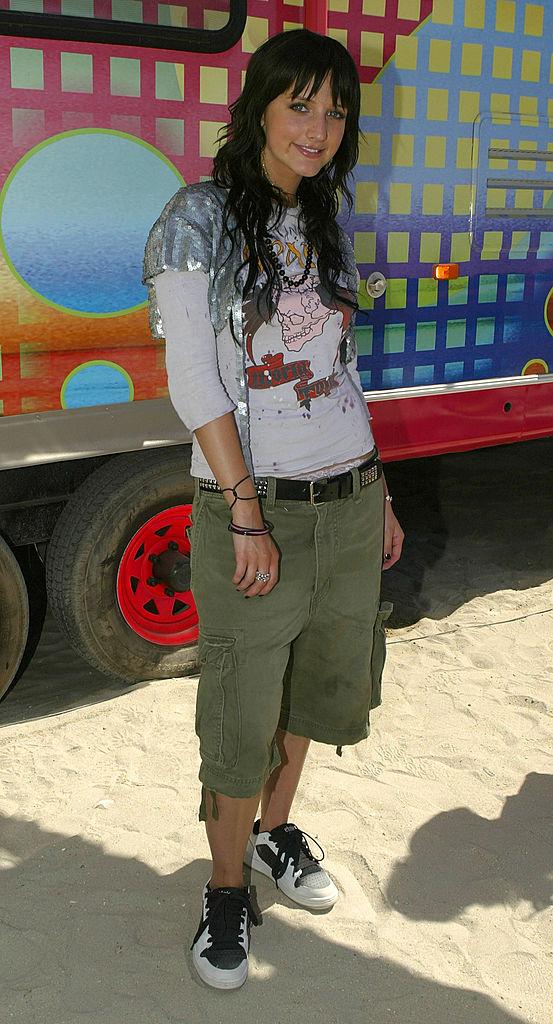 This Ashlee Simpson getup made me actually burst out laughing. The teeny tiny sparkly shrug over the 3/4-sleeve t-shirt, with cargo shorts?! It's outfits like this that make me question whether we, humans, deserve to exist. Those studded belts were huge too. Anyone who was anyone had one.
Article continues below advertisement
Bandana shirts and statement belts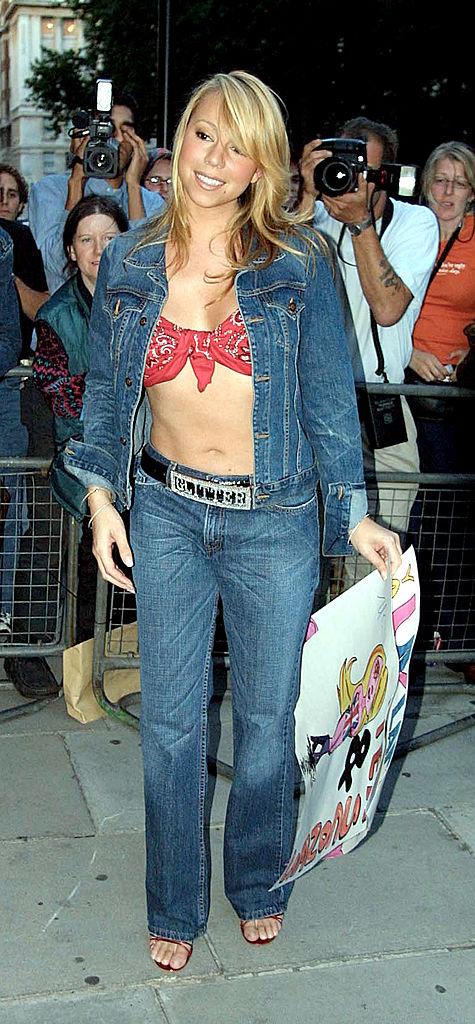 Bandanas were all the rage in the 2000s. While I was one of those girls who tied them up into my hair, plenty of girls converted them into shirts until companies actually started making shirts with the bandana print. Big statement belts were big, too. And Mariah Carey had to use one to promote her now-classic film, Glitter.
Article continues below advertisement
Wide flare jeans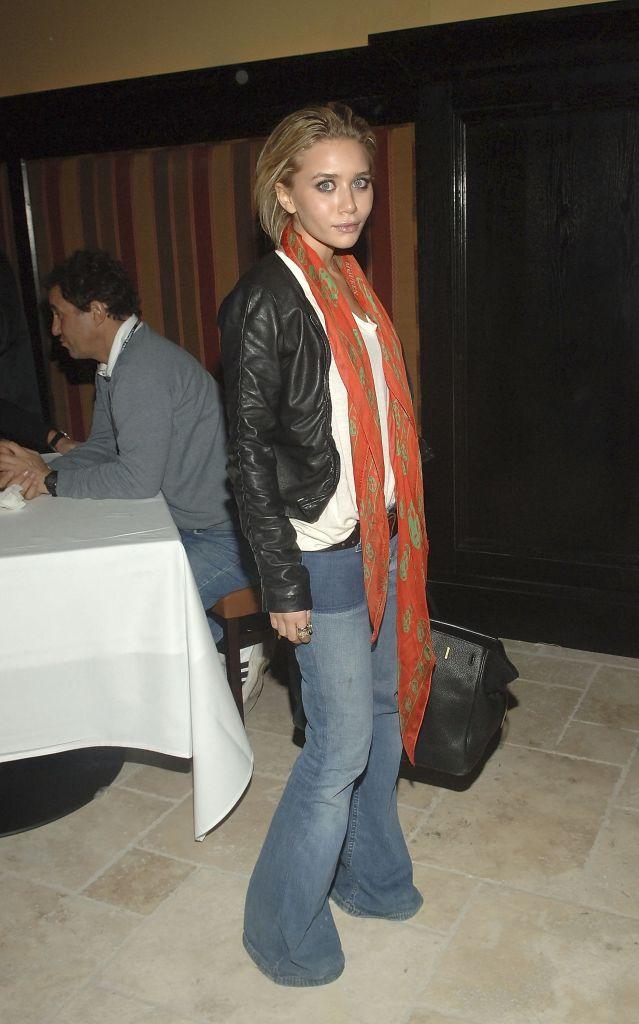 In the early and mid-2000s, if your flare jeans didn't cover your entire shoe, you were dead to the world. If you didn't constantly trip over the ends of your pants and the seams didn't get frayed and dirty from walking all over them, you were nobody.
Article continues below advertisement
Sparkly cowboy hats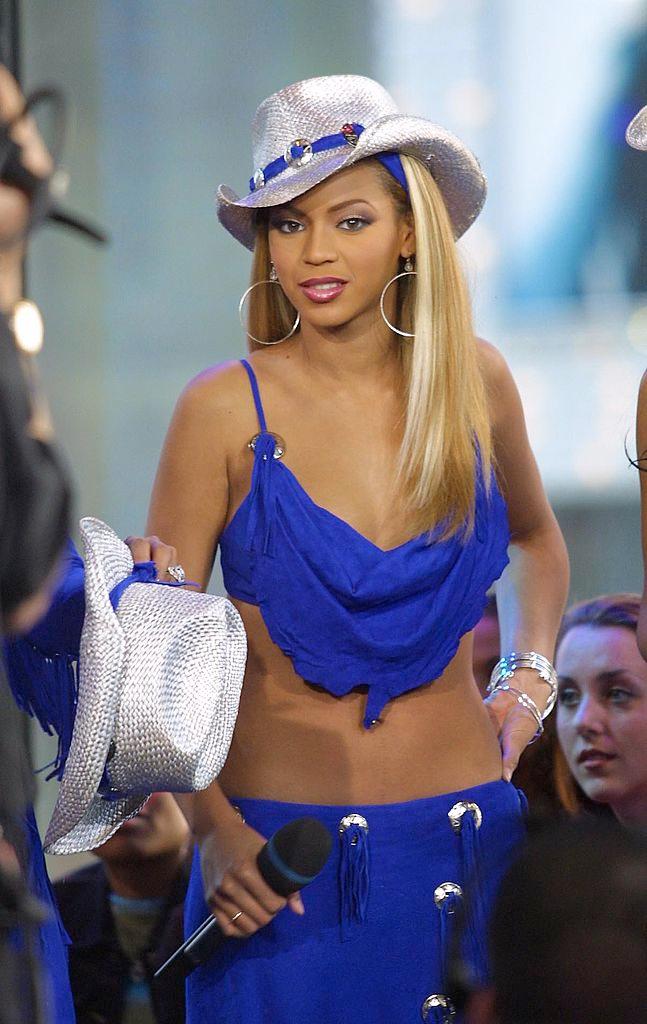 There aren't many people who can pull off sparkly cowboy hats. I would even argue that Beyoncé, even being Beyoncé, just sneaks in under the wire of acceptability. What a time to be alive.
Article continues below advertisement
Capris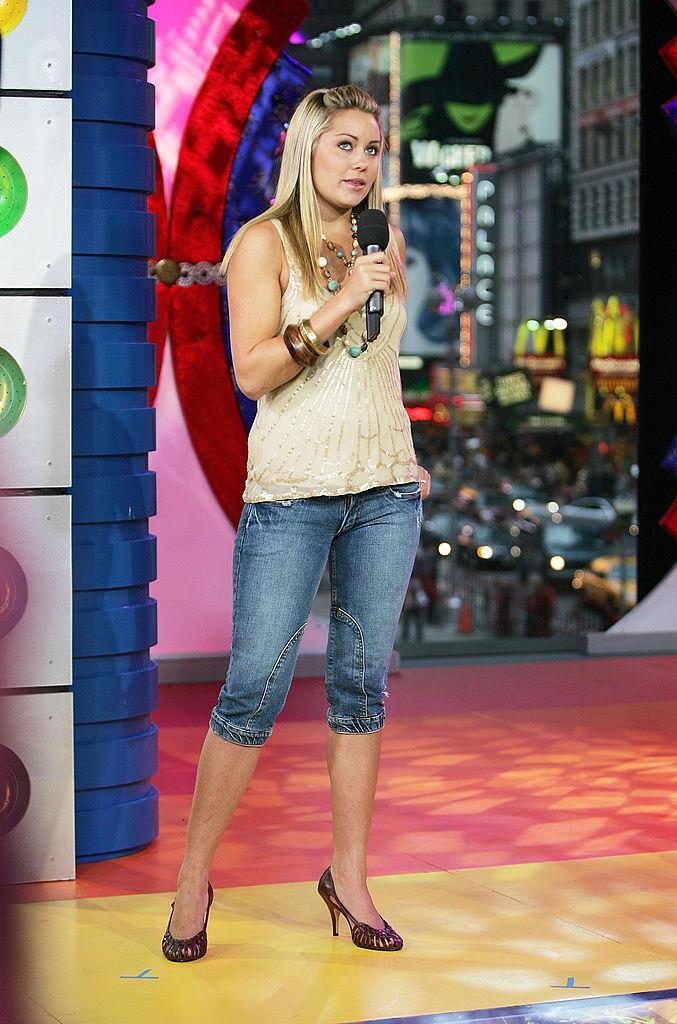 We all used to wear capris that ended just below our knees. Truly, this may have been the worst trend of the time. They were extremely unflattering. There is no purpose to pants that length. And I'm sorry, but wearing them with heels makes Lauren Conrad look insane.
Article continues below advertisement
Velour track suits and skinny scarves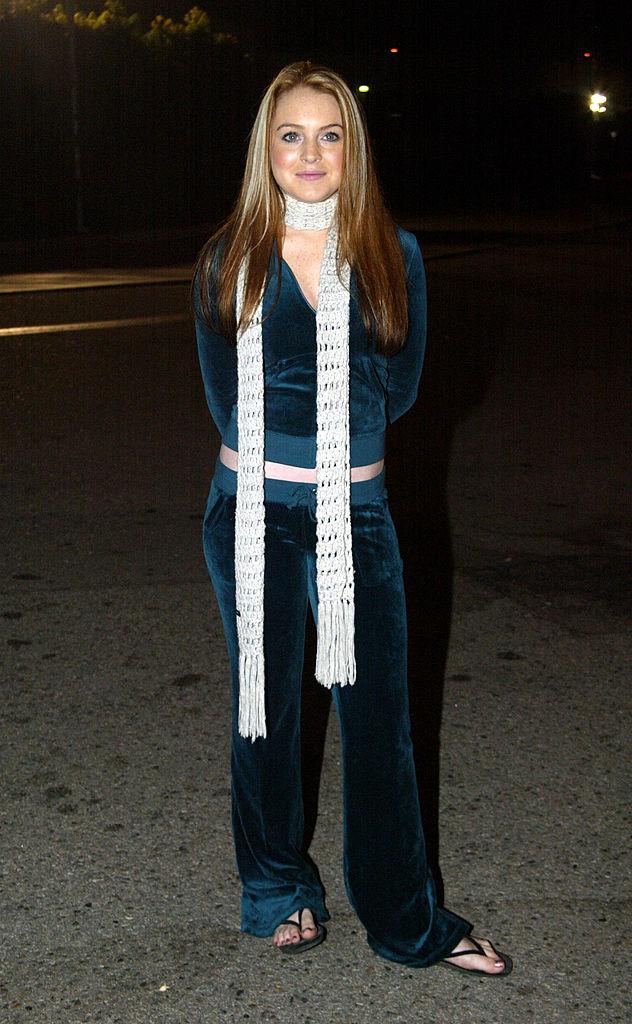 Lindsay Lohan is epitomizing two of the biggest trends of the early 2000s in one truly hideous outfit. Velous track suits, especially if they were Juicy, were everywhere. And because the 2000s was full of clothing items that literally served no purpose, skinny scarves were also popular.
Article continues below advertisement
This whole thing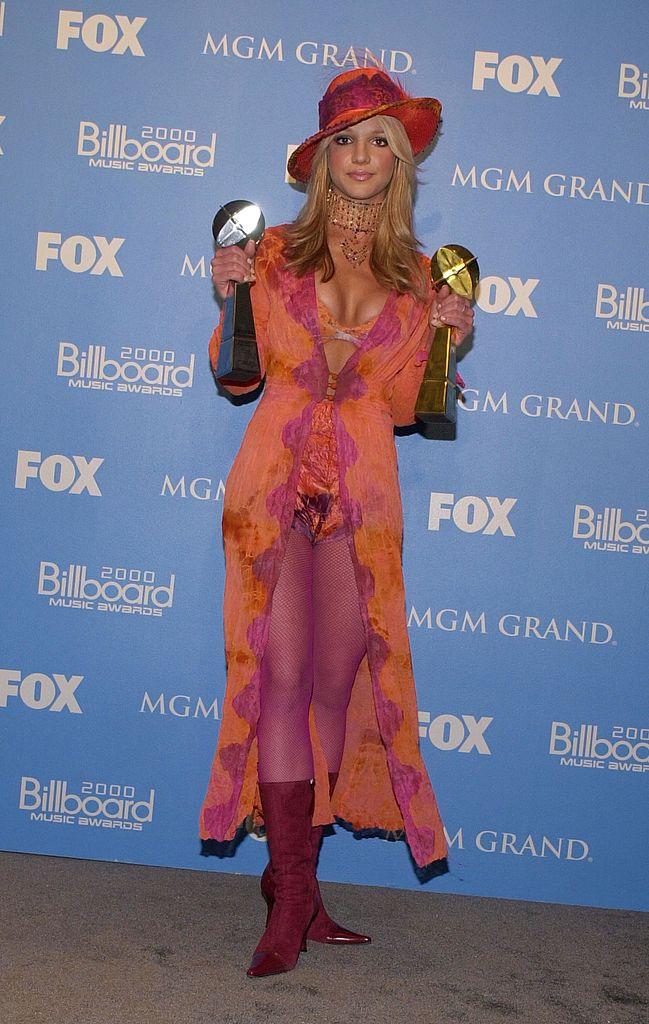 I...um...I... I am speechless. I don't know what to say about this Britney Spears getup. She's worn a lot of iconic outfits in her day, from matching denim with Justin Timberlake to giant snakes, but this one is out of this world.
Article continues below advertisement
Bedazzled pants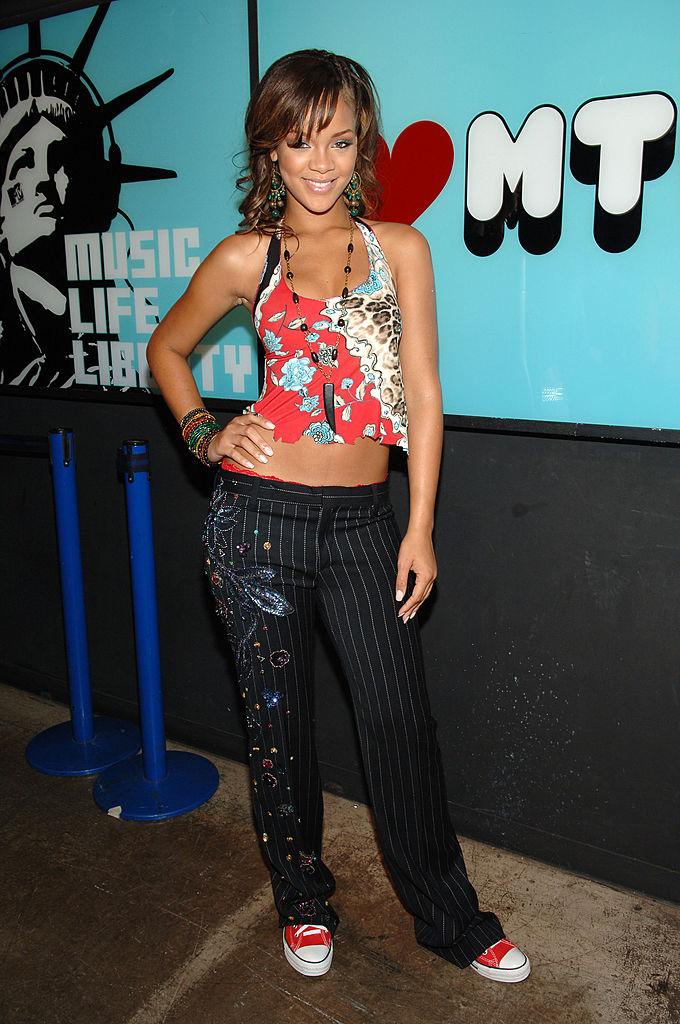 Again with the pinstripes! This time, bedazzled, obviously. Who told us it was OK to wear work pants with Converse sneakers and halter tops? That person should be banned from the United States of America. Rihanna deserves better.
Article continues below advertisement
Puffy vests and chains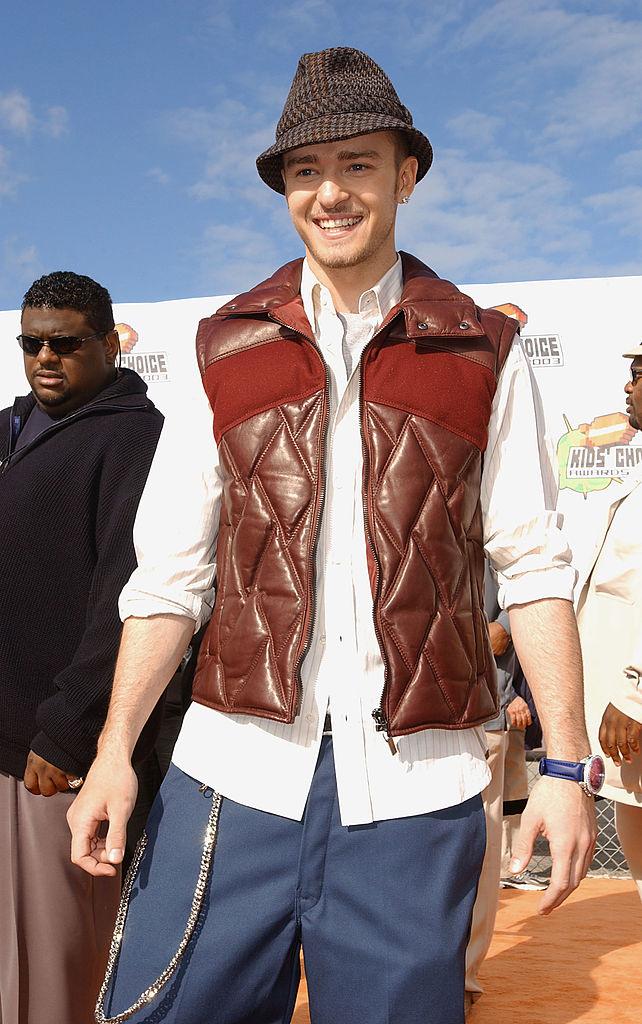 This list is overwhelmingly female, but we can't discount the dudes who did truly horrendous things in the early 2000s. I think Justin Timberlake was probably the worst perpetrator. Nothing about this outfit, not the Sherlock Holmes hat nor puffy vest nor the giant chain, goes together.
Article continues below advertisement
Uggs and mini skirts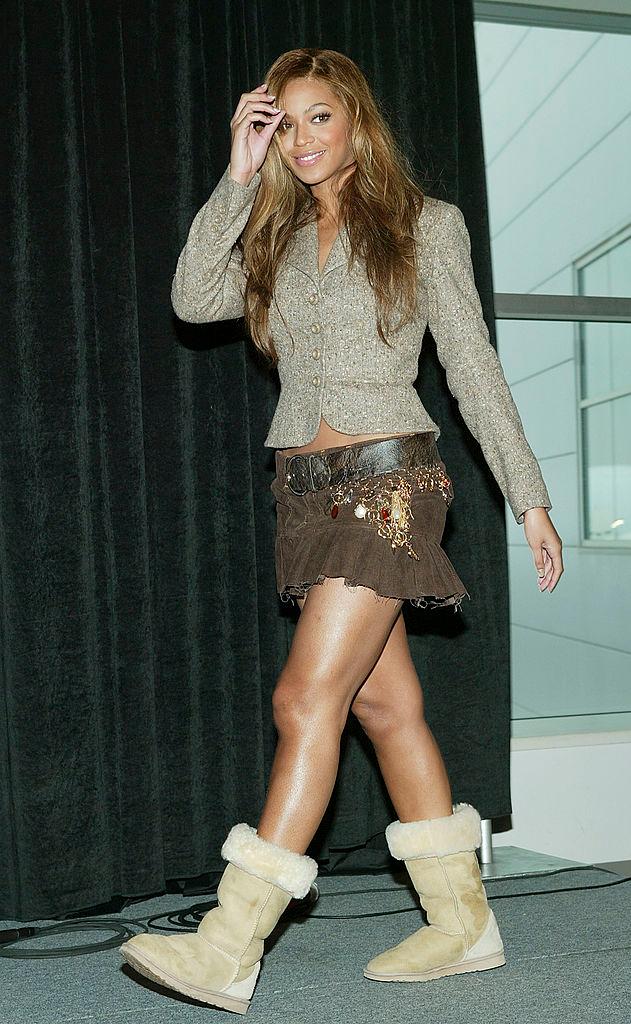 Beyoncé can do no wrong...now. But back in the early 2000s, the Uggs with miniskirts or shorts trend was everywhere, and it made absolutely no sense. What kind of weather warrants this? No kind of weather!
Article continues below advertisement
Tiny shirts and useless belts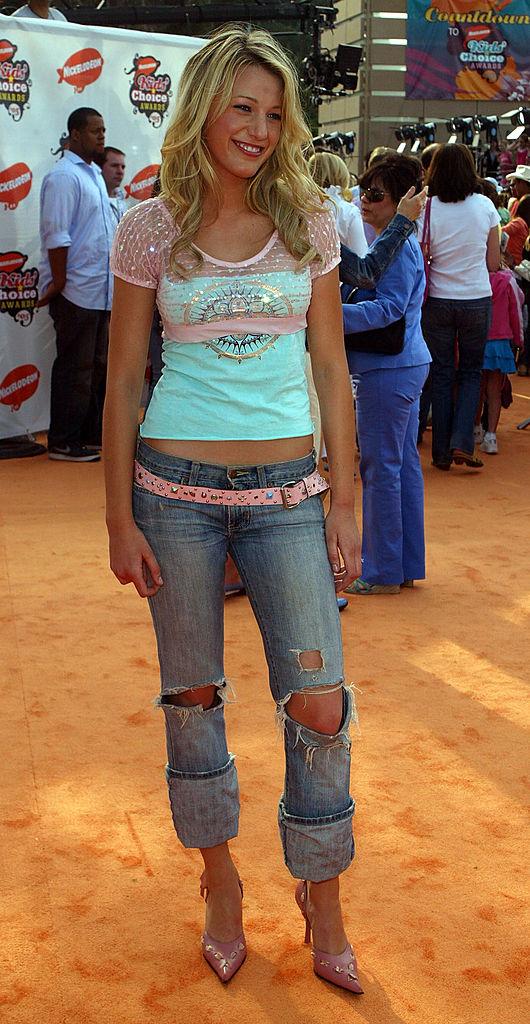 Everyone wanted to be Blake Lively in the early and mid-2000s. I don't know why. She looked ridiculous. We took useless layers too far in those years. And the belt! The belt would fit into her belt loops. But no. That would be too practical.
Article continues below advertisement
Berets and layers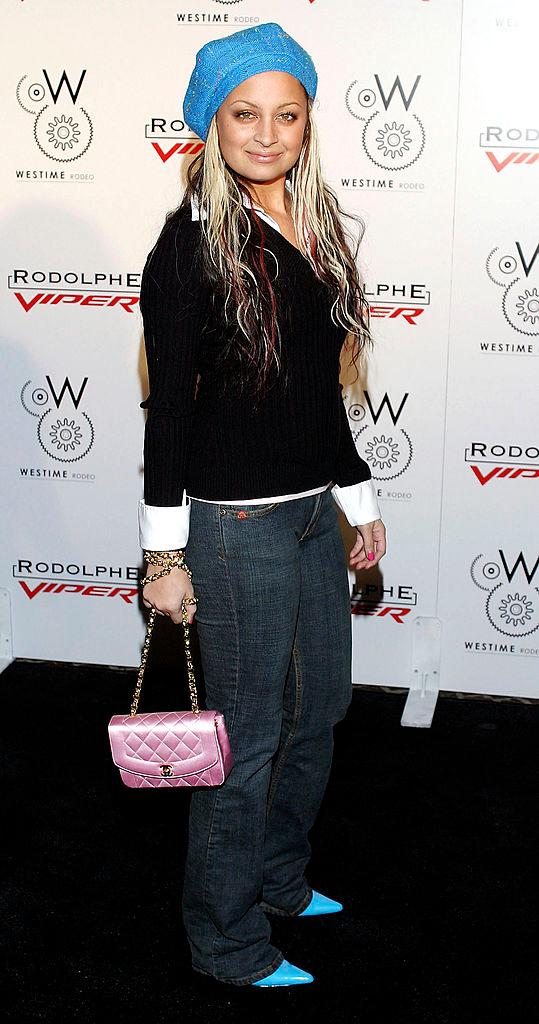 Nicole Richie is serving an outfit that every high school girl in the 2000s tried to replicate at one point or another. If you weren't layering your sweater over your button-downs, you were buying fake versions of those shirts that were sweaters but just had the edges of a button-down sewn onto its ends.
Article continues below advertisement
Chokers and chains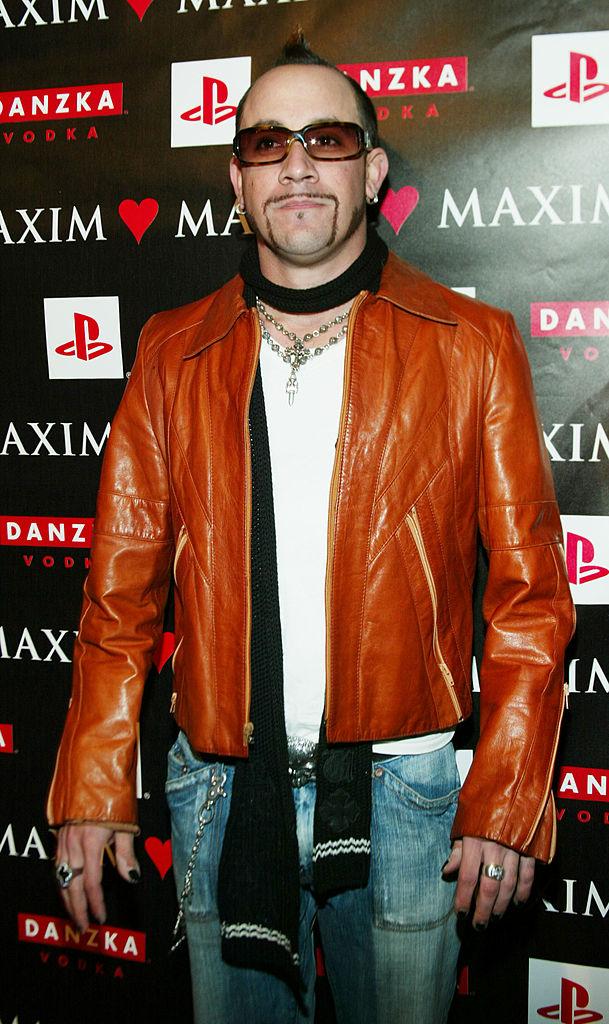 Chokers and chains were all the rage for boy band dudes in the 2000s. AJ McLean from the Backstreet Boys has never really been a style icon. This is why. Also I cannot abide by that pencil-thin mustache beard thing. It's a travesty.
Article continues below advertisement
Bubble dresses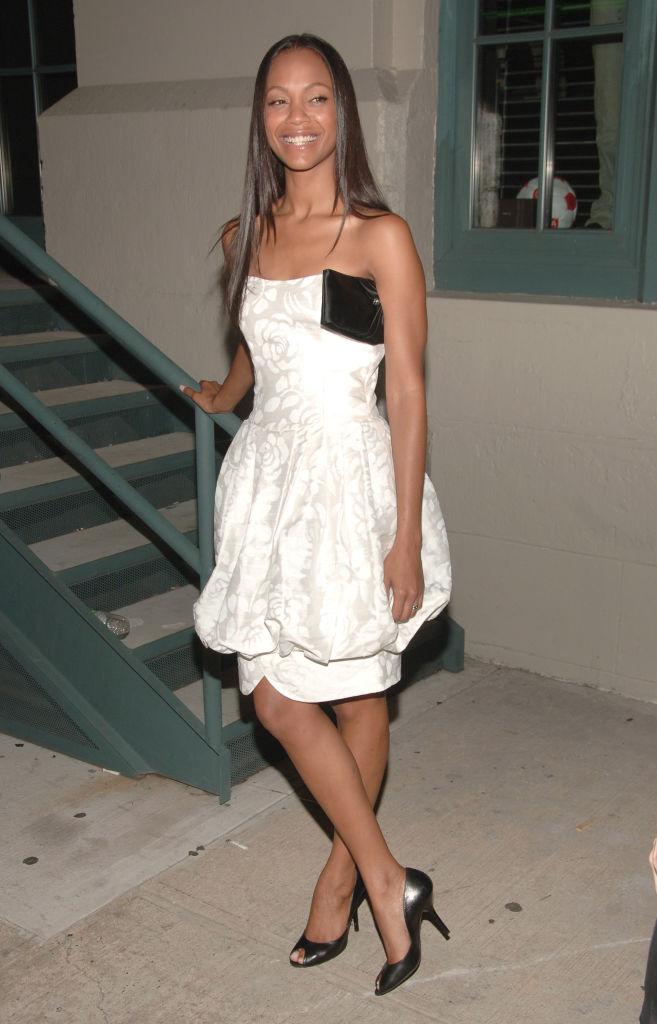 Even the gorgeous Zoe Saldana looks ludicrous in the bubble dress. But these things were everywhere. I wore a black one to my sister's bat mitzvah, and I thought I looked hot. But with the benefit of hindsight, we can now see that bubble dresses did us dirty.
Article continues below advertisement
Newsboy caps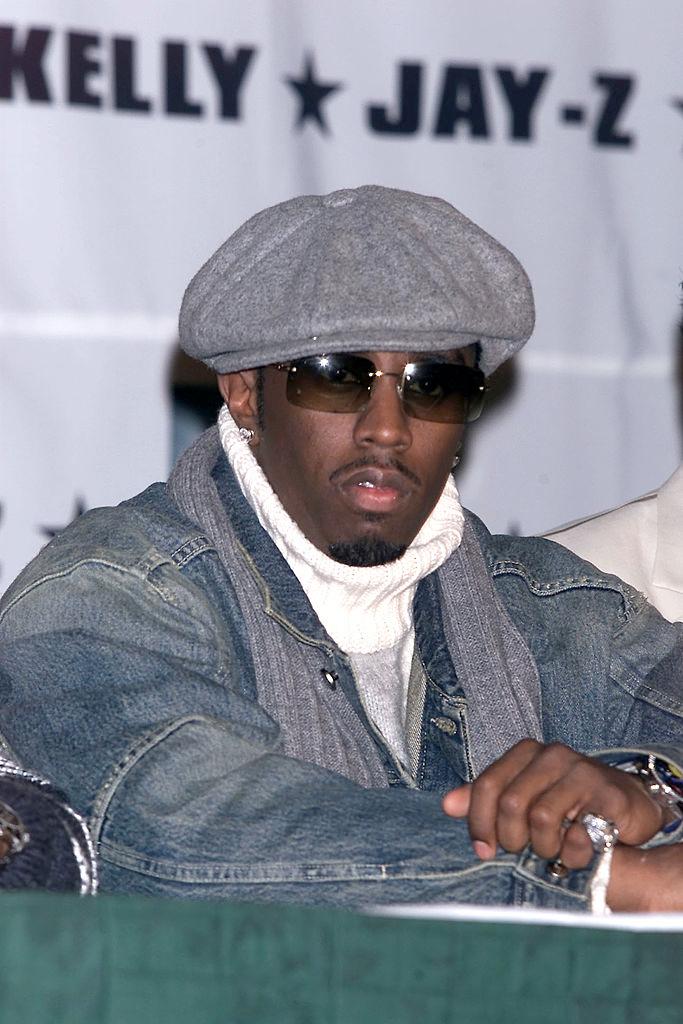 Whether you know him as P. Diddy, Puff Daddy, or Sean Combs, there's no denying he looks insane in this picture. Those oversized caps were all the rage in the early 2000s. Anything that made you look like a Depression-era orphan was in.