All the Must-Watch New Year's Eve Specials — and Who's Performing
Who's performing at the New Year's Eve specials? Details on the performers who are set to take the stage on the major networks' counting down the new year.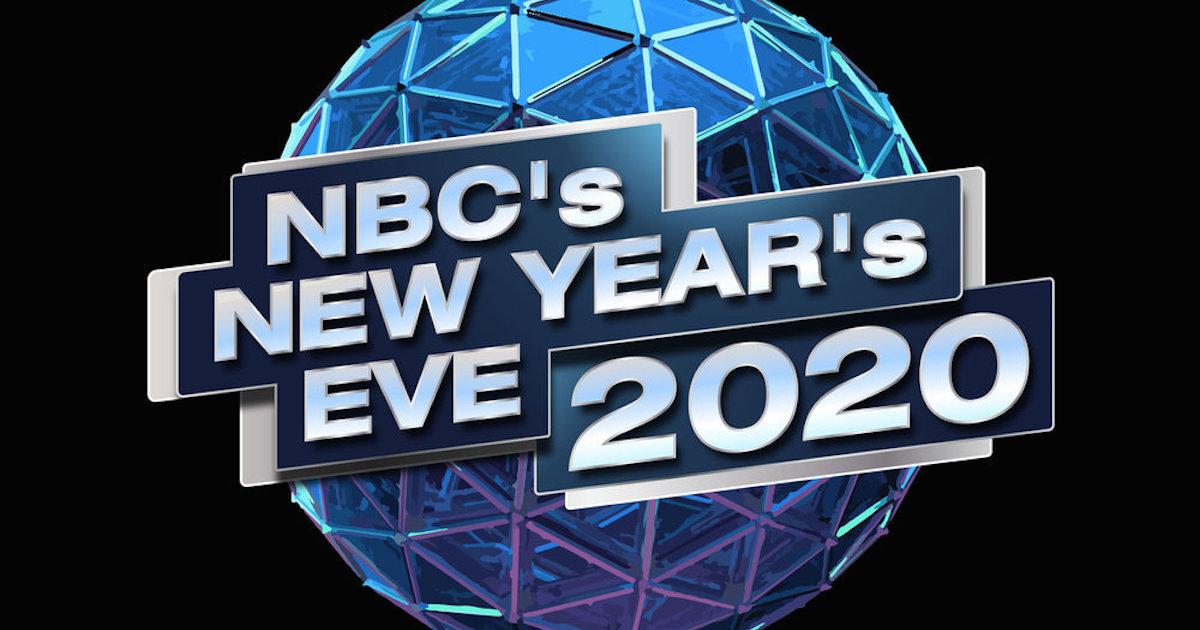 Whether you decide to ring in 2020 with a quiet celebration at home, or a big night out on the town, there's likely going to be a New Year's Eve countdown special playing in the background on your TV. One of the big dilemmas for the night (besides figuring out which sparkly shirt will bring in the right vibe for 2020) is deciding which New Year's Eve special to watch.
Here's who is performing at all the must-watch New Year's Eve specials:
You can either give your finger a workout by flipping between the channels, or you can read our comprehensive list of who's performing at New Year's Eve to decide which special is the right fit for you.
Article continues below advertisement
1. NBC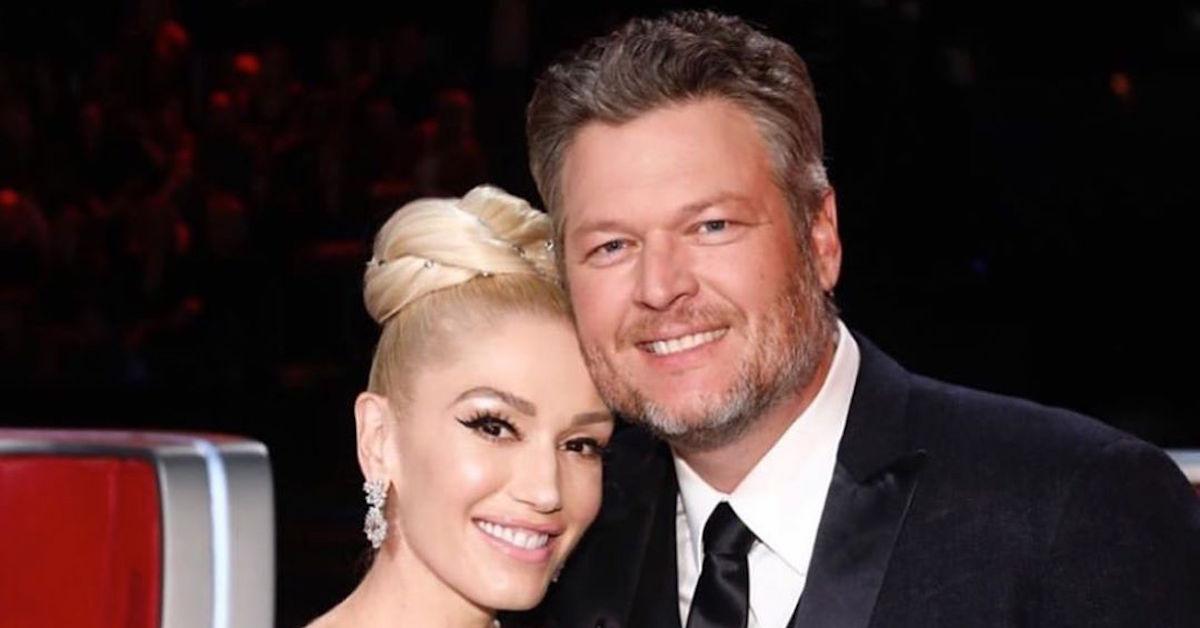 If you're a fan of The Voice and you're interested in hearing Blake Shelton croon about drinking on New Year's, then get ready to set your TV to NBC. Blake and girlfriend Gwen Stefani are set to perform on the NBC New Year's Eve 2020 special, which will be hosted by Today Show correspondent and The Voice host Carson Daly. Julianne Hough is also set to co-host with Carson.
The NBC NYE special is essentially just a collection of stars from the network's top shows, as DJ tWitch from The Ellen DeGeneres Show will also be in Times Square with Carson and Julianne.
Julianne will be doing double duty as a performer too. Country singer Brett Eldredge, singer Ne-Yo, British rock band The Struts, Hamilton alum Leslie Odom Jr., and X Ambassadors will also take the stage.
While these performers are set to take the stage in Times Square, Keith Urban will be part of the coverage remotely in Nashville.
NBC's New Year's Eve 2020 starts at 10 p.m. and breaks for the local news at 11 p.m. The countdown coverage begins at 11:30 p.m.
If it seems like NBC's coverage is short compared to the other networks, it is... sort of. Jenna Bush Hager and Hoda Kotb are hosting A Toast to 2019! on the channel from 8 to 10 p.m.
2. ABC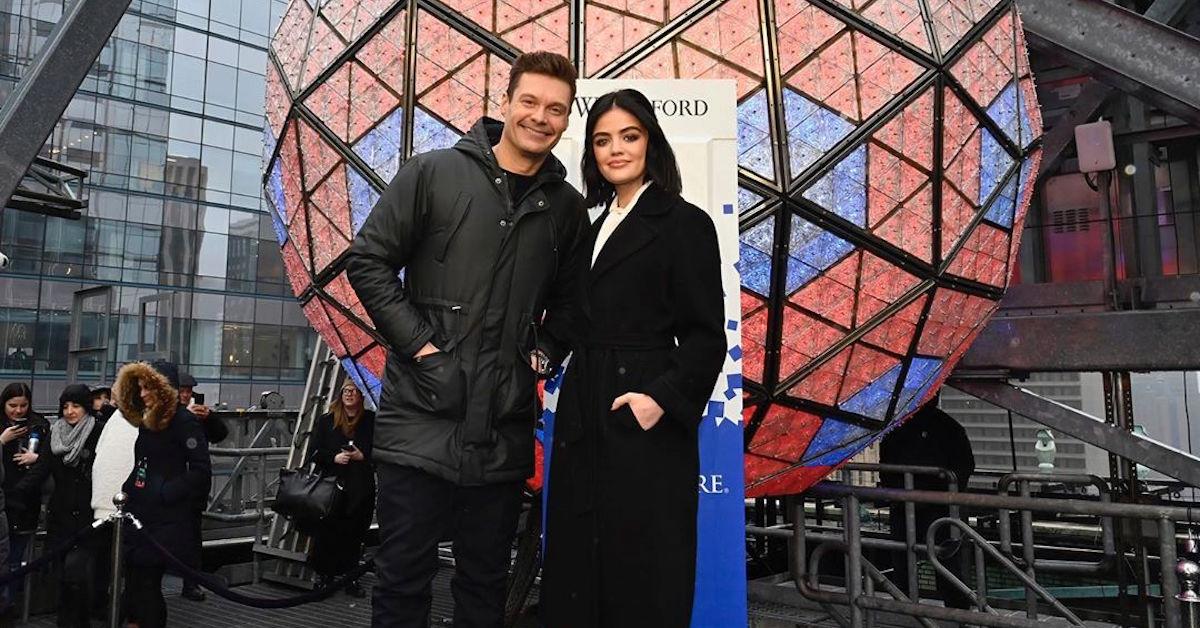 When you think of New Year's Eve countdowns, you likely think of Dick Clark's New Year's Rockin' Eve, which was fully taken over by Ryan Seacrest aka the busiest man alive upon Dick's 2012 passing. The lineup is usually star-studded, and this year is no exception (let's not forget when Mariah Carey refused to sing on this special following a mic issue in 2017).
Ryan is joined by co-host Lucy Hale (as former co-host Jenny McCarthy is spending the holiday with her son instead).
Post Malone, country singer Sam Hunt, and K-Pop band BTS will take the Times Square stage. Alanis Morissette will also be performing with the cast of the Broadway show Jagged Little Pill.
The special will also include a plethora of performances from other cities. The Jonas Brothers will finish out their breakout 2019 with a performance from Miami, while Billy Porter, Sheryl Crow, and Usher will be live in New Orleans.
Singer Ciara will host the L.A. coverage, which will feature arguably the most star talent. Performers include the host herself, Megan Thee Stallion, Green Day, Dua Lipa, Paula Abdul, Dan + Shay, Kelsea Ballerini, Ava Max, Blanco Brown, Salt-N-Pepa, SHAED, and Anthony Ramos.
The coverage begins at 8 p.m., with Alanis' performance set to take the first slot. Post Malone will have the final performance, at around 11:38 p.m.
Article continues below advertisement
3. Fox
Host Steve Harvey will be joined by Maria Menounos and retired NFL player Rob Gronkowski for Fox's New Year's Eve With Steve Harvey: Live from Times Square. Unlike the other networks, Fox is trying to break a world record during their coverage: for the biggest YMCA dance. That's right, the Village People will be performing their iconic song, and the crowd will join together to dance to it and break the record.
If the world record prospect doesn't entice you to watch, then maybe the list of performers will. The Chainsmokers, LL Cool J, Florida Georgia Line, The Killers, Backstreet Boys, Tyga, the Lumineers, and DJ Z-Trip will all take the stage during the Fox special.
Celebrity cameos during the evening include Jenna Dewan, everyone's favorite mean chef Gordon Ramsay, and Will Arnett.
The special begins at 8 p.m. on Fox.
4. CNN
While many of the other co-hosts on the other networks only have on-screen banter for the sake of the special, Andy Cohen and Anderson Cooper have been best friends for years, and it shows.
Andy took over for Kathy Griffin in 2017 following her controversial Trump picture, and he and Anderson have been a dream team ever since.
This year's lineup features Christina Aguilera, Shania Twain, Lenny Kravitz, Keith Urban, 50 Cent, The Chainsmokers, and Patti Labelle. Comedian Dulcé Sloan will also take the stage. The show will also feature other locations, including the Brady Bunch House, and Key West, Florida.
The coverage also kicks off at 8 p.m. If you want to keep the celebrations going, at 12:30, the CNN special shifts over to Don Lemon, who will ring in the New Year in Nashville.