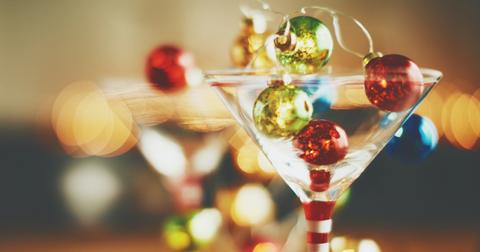 Bartend Your New Year's Eve Bash With These Festive Cocktail Recipes
By Lizzy Rosenberg

Updated
Everyone feels one way or another about New Year's Eve, but I, personally, love it. Spending time with family or friends and ringing in the new year is an undeniably special experience, whether you're partying at a bar or snuggling at home. Regardless, though, every NYE gathering requires some festive cocktails. And if you aren't already a bartender by trade, don't worry — I'm hooking you up with these easy New Year's Eve cocktail recipes.
Whip up one of these cocktail recipes for your New Year's Eve bash:
1. Sparkling Pomegranate Bellini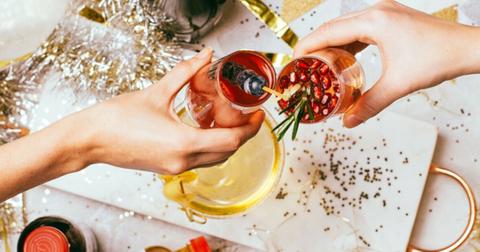 For a light-yet-satisfying sip, pour two ounces of Bai Ipanema Pomegranate into a champagne glass. Top it off with champagne, as well as pomegranate seeds and rosemary for garnish.
2. Toast of the Town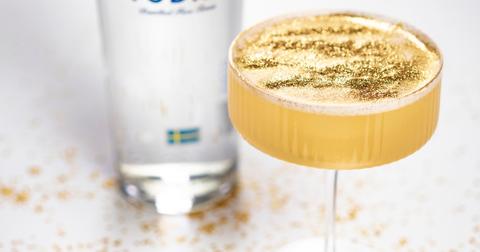 A top notch toast is key on New Year's Eve, so we have you covered to make it feel extra special. Add one ounce of Svedka, three ounces of passionfruit juice, and as much Prosecco as you'd like to a champagne coupe. Then sprinkle with gold edible glitter. There's no denying it's absolutely fabulous.
3. Peach Toddy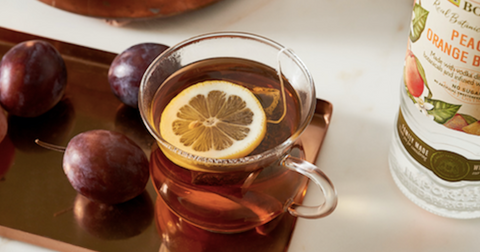 The forecast for New Year's Eve is generally chilly, so here's a little something-something to warm up your house guests. Add two ounces of Ketel One Blends Peach & Orange Blossom, a peach tea bag, a dash of orange bitters, a tablespoon of honey, and a cinnamon stick to a mug. Add four to five ounces of hot water and stir. Then let it sit for three minutes and remove the tea bag. Squeeze a large lemon wedge, stir again, and garnish with a lemon wheel.
4. JAJA Tequila Blood Orange Spritzer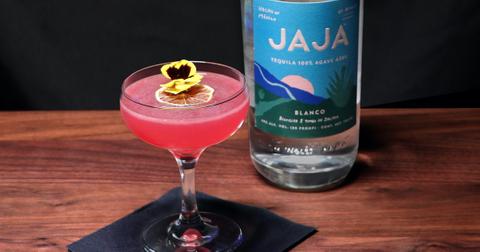 In my book, tequila is a New Year's Eve necessity, so this Blood Orange Spritzer is guaranteed to satisfy my cravings. In a coupe glass, combine 1.5 ounces of JAJA Blanco with two ounces of Blood Orange puree, and half an ounce of fresh lime juice. Add a splash of seltzer, and garnish with a fresh or dehydrated orange slice. It's guaranteed to start the party.
5. Winter Spiced Old Fashioned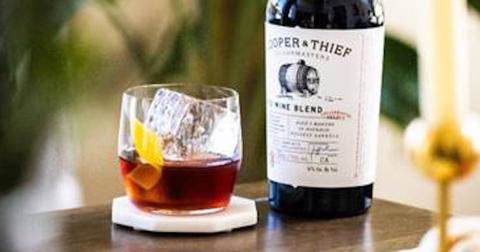 This fancy twist on an Old Fashioned will definitely impress all your friends. Combine an ounce of Bourbon with an ounce of Cognac VSOP, and lastly, .25 ounces of Spiced Cooper & Thief Red Blend Wine Syrup into a mixing glass with ice. Stir to chill the cocktail, and strain into a rocks glass over ice. Then, garnish with a lemon twist. It'll be a bangin' time, old sport.
6. Seal of Approval Holiday Eggnog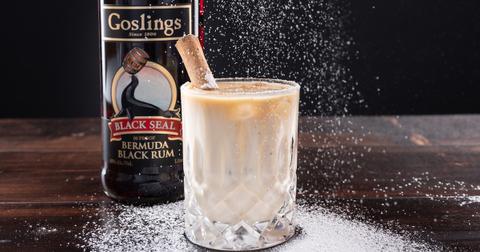 This 'Seal of Approval' Holiday 'Nog is perfect for a party — first, separate six eggs and beat the yolks with half a cup of sugar until it thickens. Then, beat the whites and .25 cups of sugar until it stands in soft peaks. Beat a pint of heavy cream until it thickens slightly, and fold together with the yolks and the whites. Finally, add six ounces of whiskey, four ounces of Goslings Black Seal Rum, and two ounces of Amaretto. Garnish with lots of fresh nutmeg, and stir before serving.
7. Miami Cocktail Company's Organic Spritz's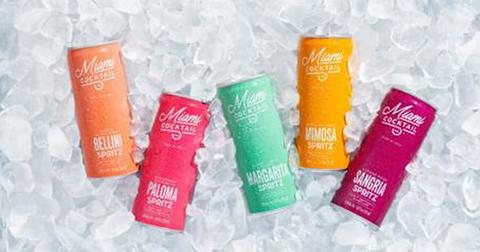 Not in the mood for a mixology sesh? Don't worry — Miami Cocktail Company has you covered. The line of RTD canned cocktails celebrates convenience and mindful drinking, with five wine-based low-calorie options. Between Bellinis, Margaritas, Mimosas, Palomas, and Sangria, you'll definitely want to try them all. Oh, and don't worry — the fact they're pre-made will be our little secret.
8.
Nothing makes a party like a few tasty cocktails, and lucky for you, these are low-effort people-pleasers. TBH, I might go make myself one right now. Cheers to the new year!