'Whose Line Is It Anyway?' Has Held up Pretty Solidly Over the Years
The original 'Whose Line Is It Anyway?' was filmed in a different location than the revived version, which airs on the CW, so where is it?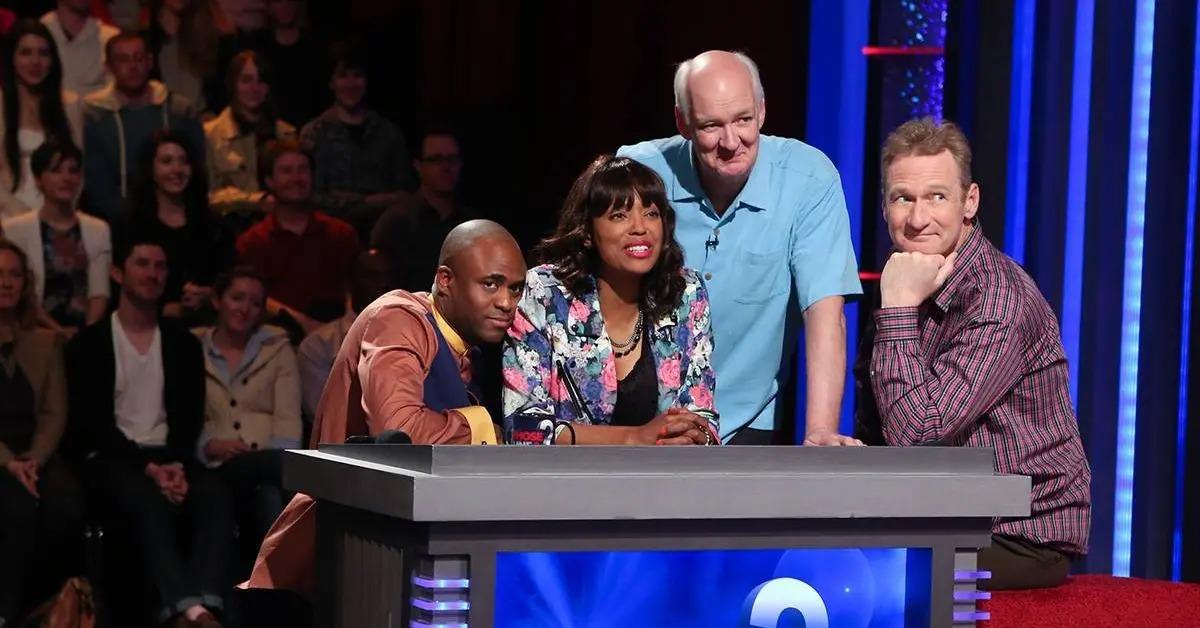 Originally, Whose Line Is It Anyway? was on ABC in the late '90s and early 2000s and is remembered as a reality improv comedy series. Host Drew Carey would remind the audience that "the points don't matter" as he doled out hundreds at a time for the teams winning at different challenges. It was pretty iconic for a time when there was much less competition on TV and when streaming platforms weren't yet a thing.
Article continues below advertisement
Then, in 2007, the series was canceled, only to be revived in 2013 by the CW. Aisha Tyler is now the host, and comedians Ryan Stiles, Colin Mochrie, and Wayne Brady still make up the cast of actors. They are also often joined by a fourth guest who works on different challenges in the skits each episode.
With no end in sight, the series seems to get new fans every day, who ask lots of questions about where it's shot and how to get a spot in the audience. Can you really blame them, though?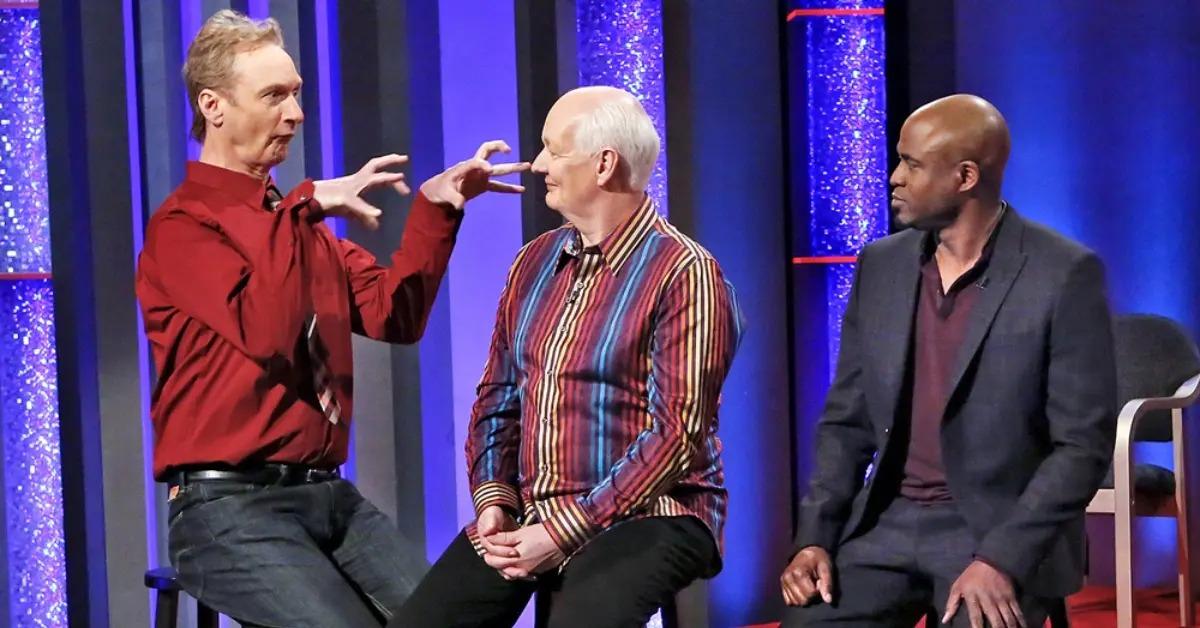 Article continues below advertisement
What is the filming location for 'Whose Line Is It Anyway?'?
Because the show is on the CW, which is part of CBS, it should come as no surprise that Whose Line Is It Anyway? is filmed at the CBS Studio Center in Studio City in Los Angeles, Calif. Unlike some reality shows, the set doesn't change or move from season to season. In fact, for as long as the series has been on the CW, it has remained part of the CBS Studios location.
Unsurprisingly, CBS's Big Brother is also filmed at the same studio. To be fair, CBS Studio Center is more than 200,000 square feet and is home to other shows from the network as well. But it also bodes well for the future of Whose Line Is It Anyway?. The series takes up arguably less space than, say, a scripted television show, and certainly less than the high stakes summer reality show Big Brother.
Article continues below advertisement
The original version of the show was filmed somewhere else.
Before Whose Line Is It Anyway? made the jump to the CW, it was on ABC for quite some time. When it was part of that network, it was filmed at Raleigh Studios in Hollywood, Calif. Even so, the set looks pretty much the same and not much has changed drastically over the years, except for the host of course.
When the show was brought back to life on the CW, longtime fans and new ones alike were able to enjoy the same comedians and a similar setting.
How can you get tickets for 'Whose Line Is It Anyway?'?
Even though it's not a show that you can audition for or apply to be on as a participant, there is a chance that you, as an audience member, might be pulled in to the shenanigans. Right now, there are no tickets available for upcoming recordings of Whose Line Is It Anyway?, but typically, you can reserve up to four tickets for an episode.
Watch Whose Line Is It Anyway? on Mondays at 9 p.m. ET on the CW.