Indigenous Peoples Have Spoken out Against 'Avatar: The Way of Water' and Here's Why
People are encouraging a boycott of 'Avatar: The Way of Water,' but why? Here's everything you need to know about the situation, explained.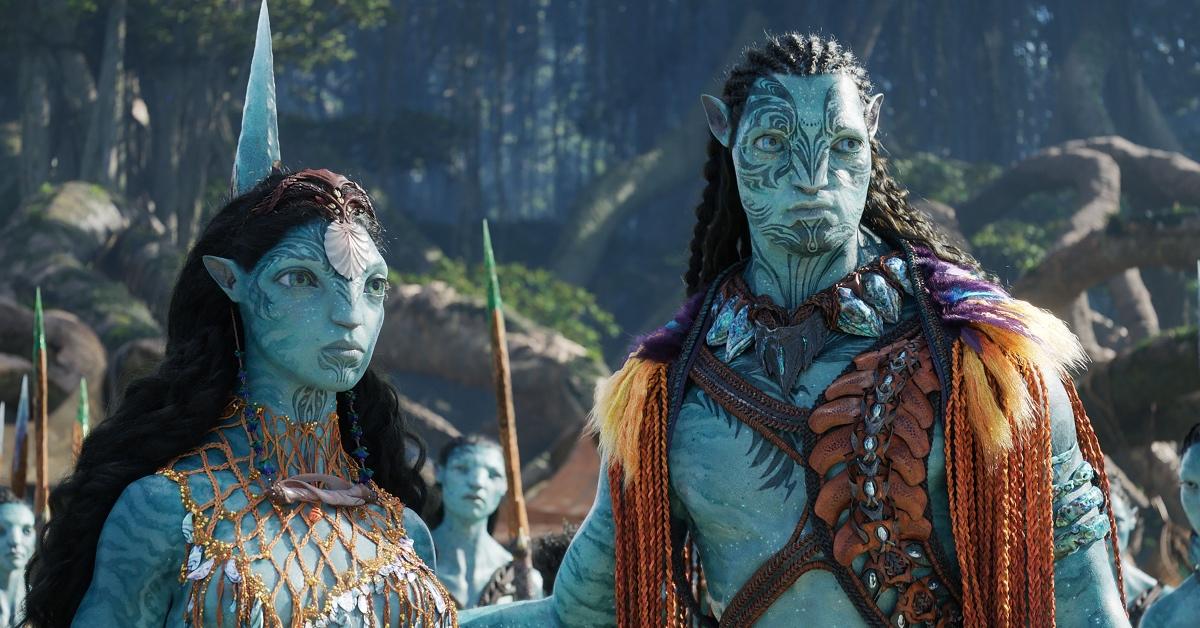 More than a decade since the initial Avatar film was released, a sequel has finally arrived in theaters, titled Avatar: The Way of Water. The James Cameron production follows Jake Sully (Sam Worthington) and Neytiri (Zoe Saldaña) as they navigate parenthood and new threats to their home of Pandora.
Article continues below advertisement
Recently, a push to boycott the film has rose to prominence. Why are people boycotting Avatar: The Way of Water? What does this have to do with director James Cameron? Here's what you need to know.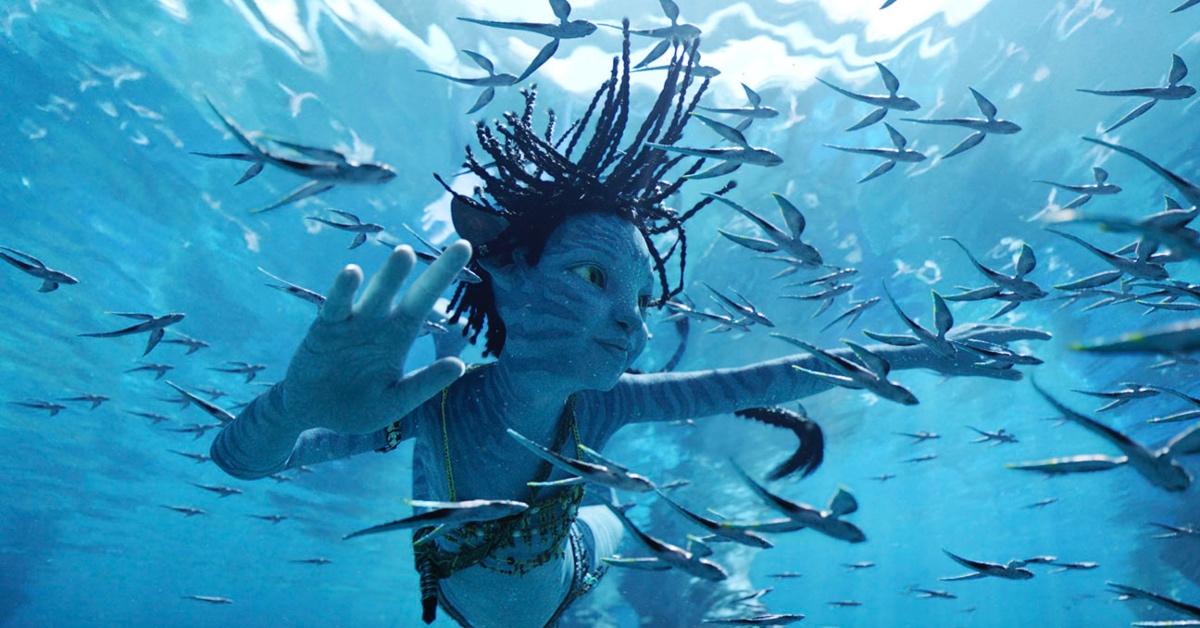 Article continues below advertisement
Why are people boycotting 'Avatar: the Way of Water'? The film has been accused of racism.
The Way of Water has been accused, like its predecessor, of appropriating Indigenous cultures while featuring primarily white main cast members. Notable exceptions include Zoe Saldaña, a Black Latina actress, and Cliff Curtis, who is Maōri.
Yuè Begay, a Native American influencer and co-chair of Indigenous Pride L.A., posted to Twitter on Dec. 18, 2022, to call for a boycott of the film. She wrote, "Do NOT watch Avatar: The Way of Water. Join Natives & other Indigenous groups around the world in boycotting this horrible & racist film. Our cultures were appropriated in a harmful manner to satisfy some [white flag] man's savior complex. No more Blueface! Lakota people are powerful!"
Article continues below advertisement
In her tweet, Yuè added that James Cameron's casting decisions "[are] a form of racist caricature known as Blueface. It is a combination of Redface, Blackface, Yellowface, and other racist tools creators use to justify not centering or validating the experiences, voices, and bodies of Black, Indigenous, and other marginalized People of Color."
Article continues below advertisement
Yuè also posts quotes from an interview James Cameron did in 2010 with The Guardian, where he describes the inspiration behind Avatar. Namely, he takes inspiration from the Xingu people of the Brazilian Amazon and Native Americans in a quote that has been described by some as victim-blaming Indigenous peoples for their colonization.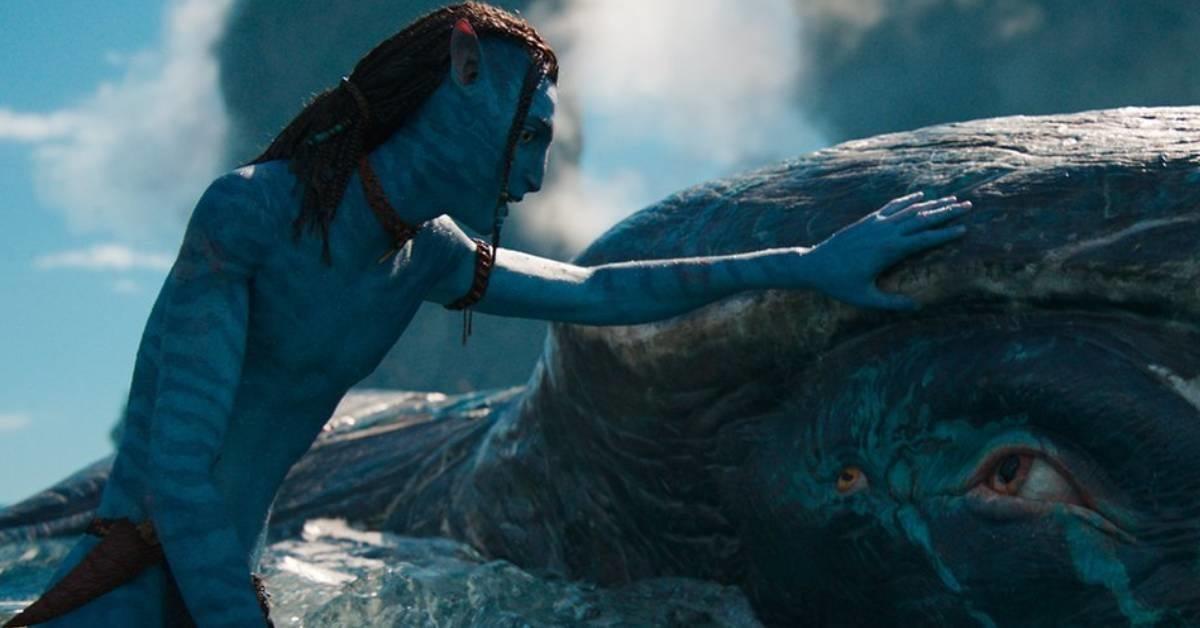 Article continues below advertisement
He says, "This was a driving force for me in the writing of Avatar — I couldn't help but think that if they [the Lakota Sioux] had had a time-window and they could see the future ... and they could see their kids committing suicide at the highest suicide rates in the nation ... because they were hopeless and they were a dead-end society — which is what is happening now — they would have fought a lot harder."
When refuting a legal claim that he plagiarized the idea for Avatar, James Cameron wrote in his legal documents, obtained by Business Insider in 2012, that the idea for the film was directly inspired by Indigenous history.
Article continues below advertisement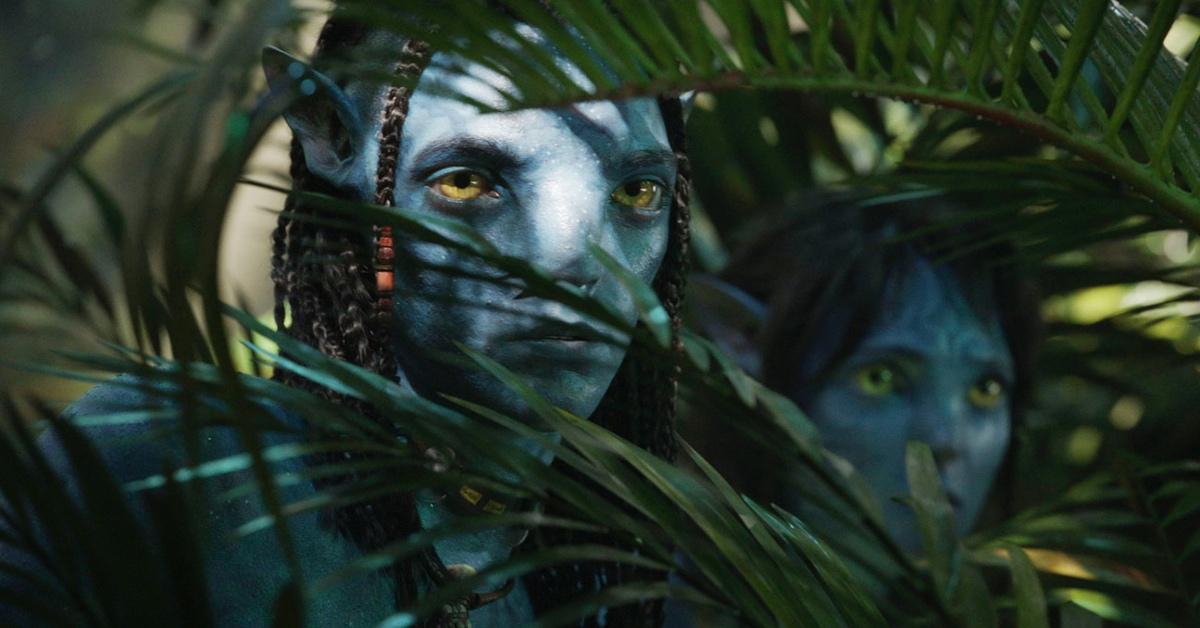 The documents read, "Avatar is a science fiction retelling of the history of North and South America in the early colonial period. Avatar very pointedly made reference to the colonial period in the Americas, with all its conflict and bloodshed between the military aggressors from Europe and the indigenous peoples. Europe equals Earth. The native Americans are the Na'vi. It's not meant to be subtle."
Journalist Kathia Woods also wrote on Twitter, "At some point we gotta talk about the cultural appropriation of Avatar and white actors are cos playing as poc. It's just a mess and so not necessary & no amount of visual effects/CGI is gonna erase that. Bad lace fronts/Dry synthetic braids. Jesus fix it."
In both Avatar and Avatar: The Way of Water, characters who are played by white actors wear hairstyles typically attributed to nonwhite people, such as dreadlocks and certain types of braids.