"Never Sign on This" — Woman Breaks Down Why Car Salesmen Make You Wait
A woman shared her reasoning on why car salesmen make you wait during a sale. Folks on social media are using the advice for future purchases.
Purchasing a car is a right of passage for an adult. It signifies what could be your first adult purchase and gives a sense of pride in handling the responsibilities that come with owning a vehicle. That said, when buying a vehicle or any assets that can depreciate, you have to look out for sleazy salespeople. After all, they're in the game to make a sale and a huge profit at your expense.
Article continues below advertisement
So, it pays to know the jedi-mind tricks salesmen can play when it comes to purchasing a car. And one woman on TikTok has decided to do the Lord's works by exposing why car salesmen make you wait during the sale process. Here's the 4-1-1.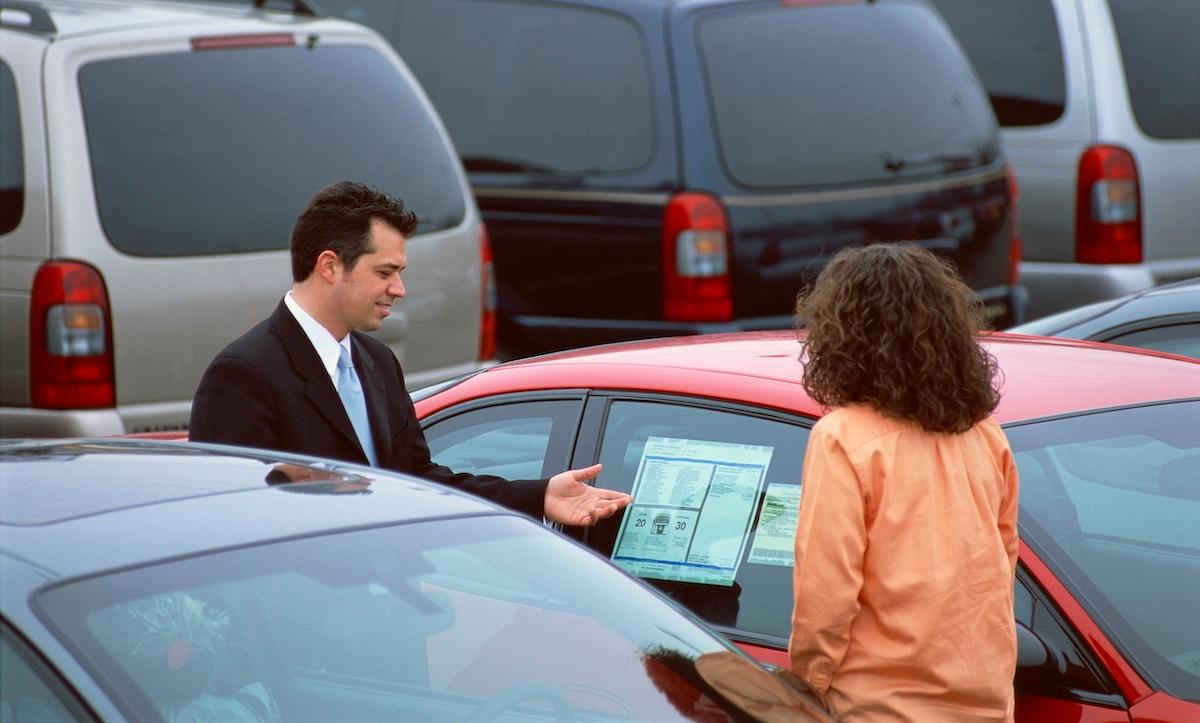 Article continues below advertisement
A woman on TikTok explains why car salesmen make you wait.
A sucker gets taken advantage of every minute, don't fall into this category. In a Sept. 17, 2023, TikTok video, creator Roxy Stylez (@raxystylezz26) shared the ins and outs behind salesmen making you wait during the offer process.
"Play the game baby," the video caption reply to another user reads.
As the video starts, Roxy gives game on why the car salesman is stalling and it comes down to money. She explained that the first sticker price, which is usually high, is one that you should make a rebuttal to.
Article continues below advertisement
However, once you state the price, the car salesman will go back to his manager to either make bets on you signing an offer or to make you comfortable. Either way, the goal is to make you fold on a price they feel comfortable with.
Article continues below advertisement
"When they come back, the salesman is going to say, "I went to war for you, and I fought real hard for this," Roxy said.
However, Roxy revealed that this is all sales speak and his goal is to get more money out of you to make more money. Interestingly, Roxy shared that salesmen "get a flat rate even if they don't make any money on the car."
Roxy also shared that the goal is to get the price you want for the vehicle. So, that means calling another dealership in front of the salesperson and sharing the current offer to see if they'll match or give a better deal.
Once the other salesmen say that they'll give you a better deal, let the salesman in front of you know to back him in a corner.
Article continues below advertisement
"If they wasted half of their day on you, I'm pretty sure they're not going to let you walk over $1,000," Roxy said.
Roxy also cautioned about telling a salesperson that you like the car or need it since they can use it as leverage. Not to mention, salesmen try to charge folks a docking fee for vehicles that are already docked.
Article continues below advertisement
"You didn't specially order the vehicle, the dealership did. They should cover that," Roxy said.
The dealership will also try to make you spend more money on coding costs and film on the car. Roxy said that it's best to look up how much it costs for another person to do it at a shop. Let them know the price is cheaper so you'll go elsewhere to do it.
Article continues below advertisement
TikTok users are upset that salesmen play so many games to get more money.
While it's understandable that salesmen have to make a living, that doesn't mean that it's OK to lie to customers about pricing to earn a bigger buck. So, TikTok users are thankful for Roxy's advice on how to save thousands of dollars.
"Honestly this could be a job. I'd hire someone to go to the dealership with me to save thousands of dollars," one person said.
"The top tip is to play two dealerships against each other. They'll keep offering you a better deal than the other dealership! Hubby gets KILLER deals," another person shared.
"I got up 4 times and finally left four hours later with 0 percent interest. It was worth it," one person said.
Always play the game folks.