Showtime's New Series 'The First Lady' Isn't Polling Well With Viewers and Critics Alike
The Showtime series 'The First Lady' shines a fictional spotlight on three of America's most famous first ladies. Why do critics hate the show?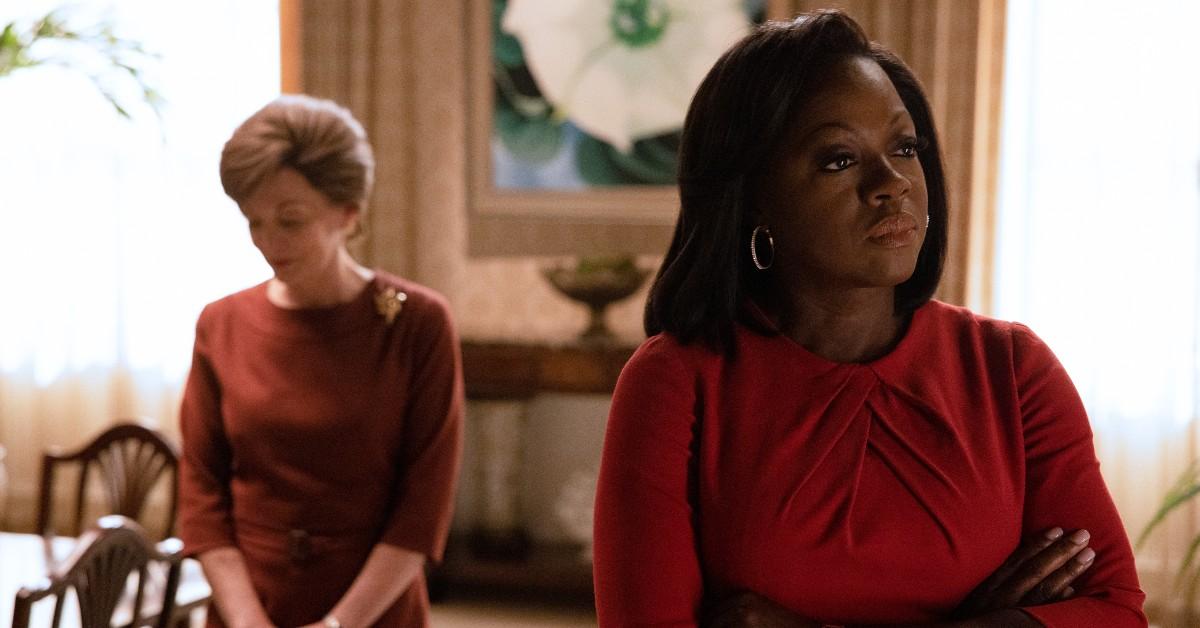 There are television series that look like they're destined to achieve greatness when the first trailer drops. Such was the feeling with The First Lady, a drama series from Showtime that re-examined life in the White House through the lens of some of America's most notable first ladies.
Article continues below advertisement
So why are critics ripping The First Lady to shreds? Such rich source material must've been rife for good storytelling, right? Apparently not. Here's what critics had to say about the Showtime series.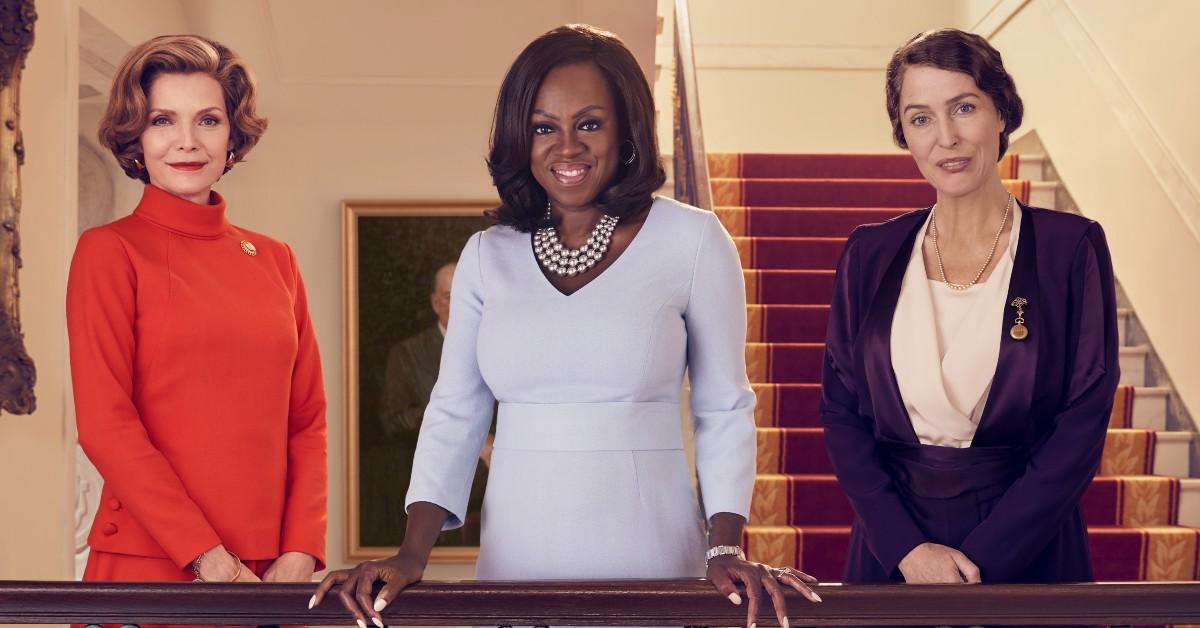 Article continues below advertisement
One critic said 'The First Lady' made them 'fall back in love with terrible television.'
Currently, The First Lady has a low 39% average tomatometer rating on Rotten Tomatoes. The average audience score is even lower at 29 percent. Justin Kirkland of Esquire wrote that the series felt "disrespectful," from Viola Davis's portrayal of Michelle Obama to "choosing the easiest path forward for all [the show's] characters" despite the "rich source material."
Kirkland summed up his dislike of The First Lady by noting, "I don't know exactly what happened to The First Lady, but it made me fall back in love with terrible television. Tell your friends. Get a little drunk before every episode. And by God, send Michelle a note of condolence. When she went high, they hit rock bottom."
Article continues below advertisement
Other critics were also gobsmacked by how superficial 'The First Lady' was.
The First Lady hones its focus on Michelle Obama (Viola Davis), Betty Ford (Michelle Pfeiffer) and Eleanor Roosevelt (Gillian Anderson). Meghan O'Keefe of Decider wrote that the writing lacked depth and, "Most lines of dialogue explicitly state obvious facts or blow up emotional subtext, lending otherwise dramatic scenes the depth of an elementary school play. Major life events are introduced with the subtlety of a jackhammer."
Article continues below advertisement
Meghan argued that The First Lady "wanted to be the American version of The Crown," but failed to do so, because, "The Crown lets scenes be about how these public figures feel. The First Lady however just wants to play the hits without exploring what makes anyone in the show tick."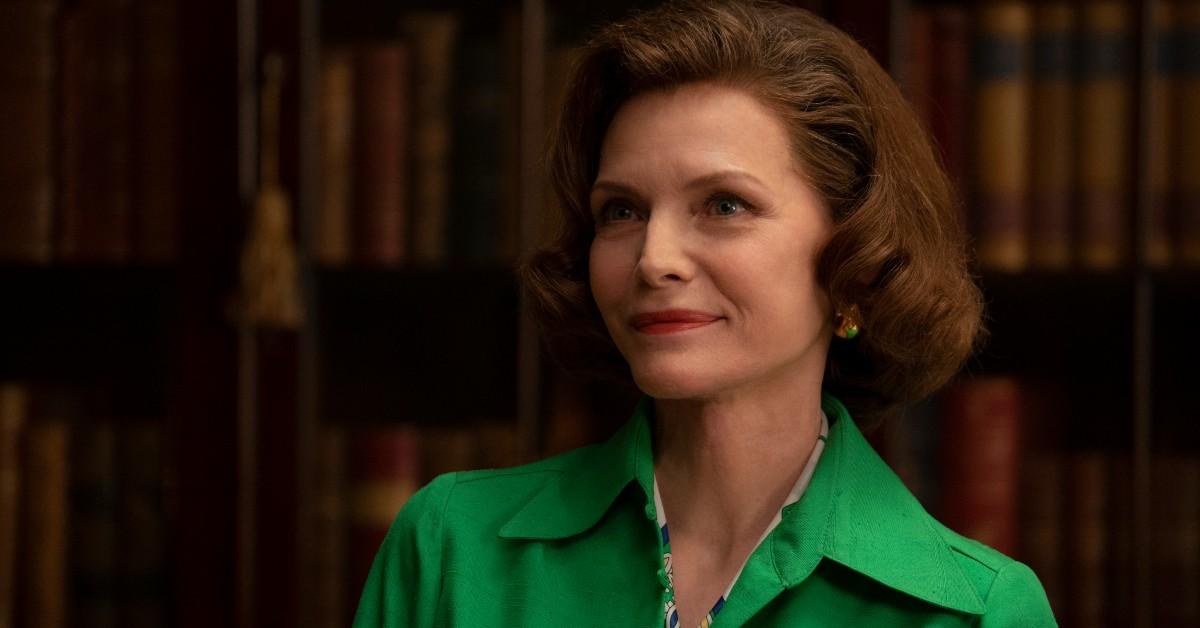 Article continues below advertisement
There were two factors that critics and viewers agreed on.
Fans and critics alike were rather shocked that Viola's portrayal of Michelle Obama was bad, given her well-deserved reputation as a consistently excellent actress. One notable part of the Esquire review of The First Lady included this line: "Oh, to be alive during Viola's (likely very short) flop era."
However, critics agreed that Michelle Pfeiffer's portrayal of Betty Ford was the most compelling part of the series so far.
Melissa Bernardo of The Wrap wrote, "She [Betty Ford] was the wife of a Republican president, but she supported abortion rights and women's rights. She told the public about her breast cancer and her mastectomy — not exactly dinner-table conversation in 1974 — because, she explained, 'American women need to take their health into their own hands."And later, when she came to terms with her alcohol and painkiller addictions, she told the public about that too."
She added, "That's just good stuff, and Pfeiffer's performance is the perfect mix of sharp, feisty, and flamboyant. Apologies to Eleanor and Michelle — both great first ladies indeed — but Betty's life could be a series in itself."
New episodes of The First Lady air on Sundays at 9 p.m. EST on Showtime.