Brendan and Pieper Lose Followers After Reuniting on 'Bachelor in Paradise'
There were rumors Brendan Morais and Pieper James were together before 'Bachelor in Paradise' — so why did they join the show together?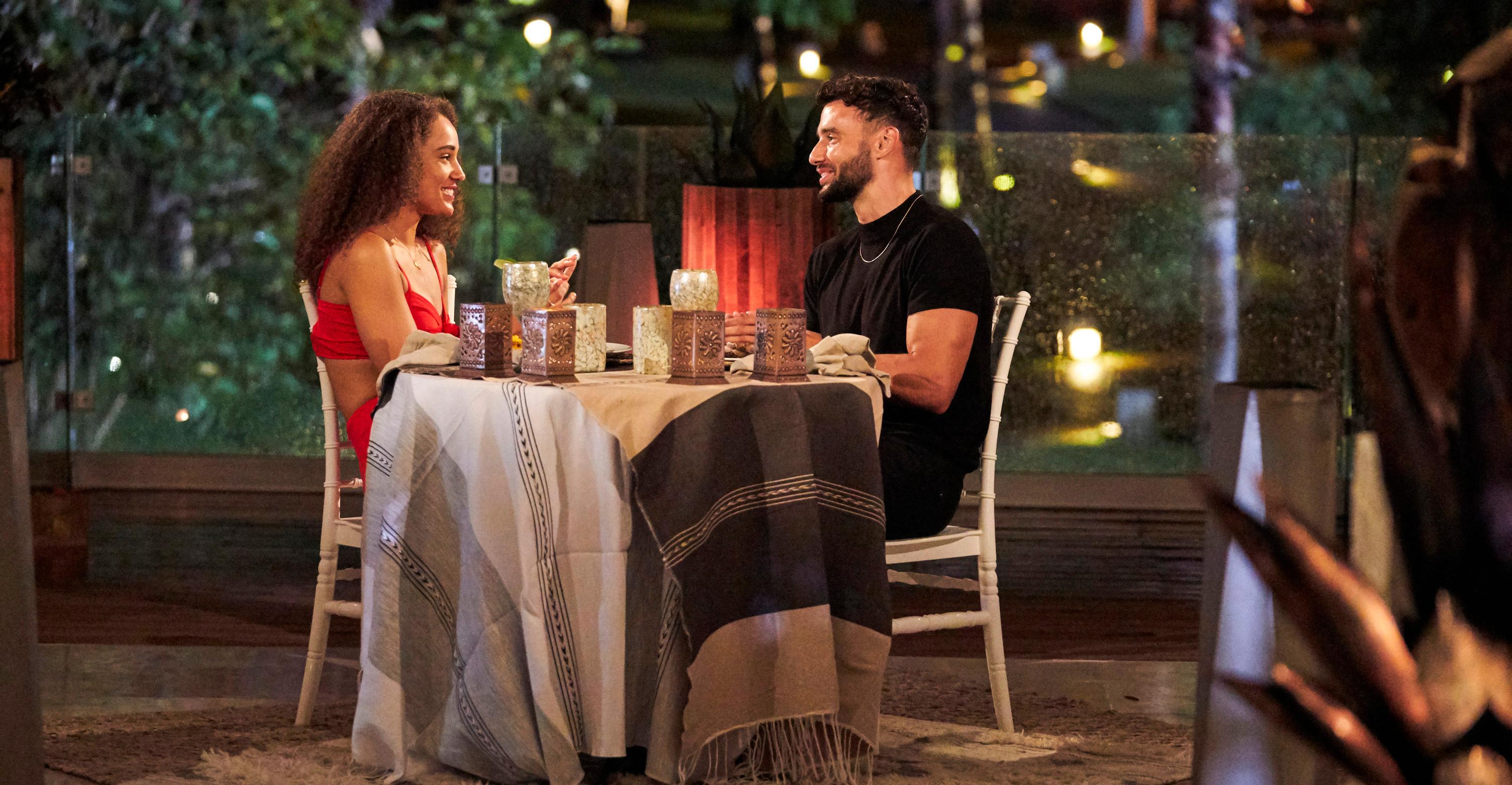 Spoiler Alert: This article contains spoilers for Season 7 of Bachelor in Paradise.
Things were going smoothly for Bachelor in Paradise contestants Brendan Morais and Natasha Parker — until a new addition to this season's cast left the pair in limbo.
Pieper James was added to the cast this season, and with the rumors of her previous relationship with Brendan before coming on the show, it seems like Natasha and Brendan might be over. But why did Brendan and Pieper even go on Bachelor in Paradise if they were together?
Article continues below advertisement
How many followers did Brendan and Pieper lose? They were supposedly together before the show.
Both Natasha and Brendan joined Bachelor in Paradise for its first episode and quickly hit it off — but there were rumors that Brendan had been seeing Pieper James (from Matt James' season) before coming on the show. Natasha confronted Brendan about these rumors as they started seeing each other on Paradise, but he claimed that his relationship with Pieper wasn't serious.
In a huge plot twist, Pieper then joined the cast of Paradise — and immediately made a beeline for Brendan.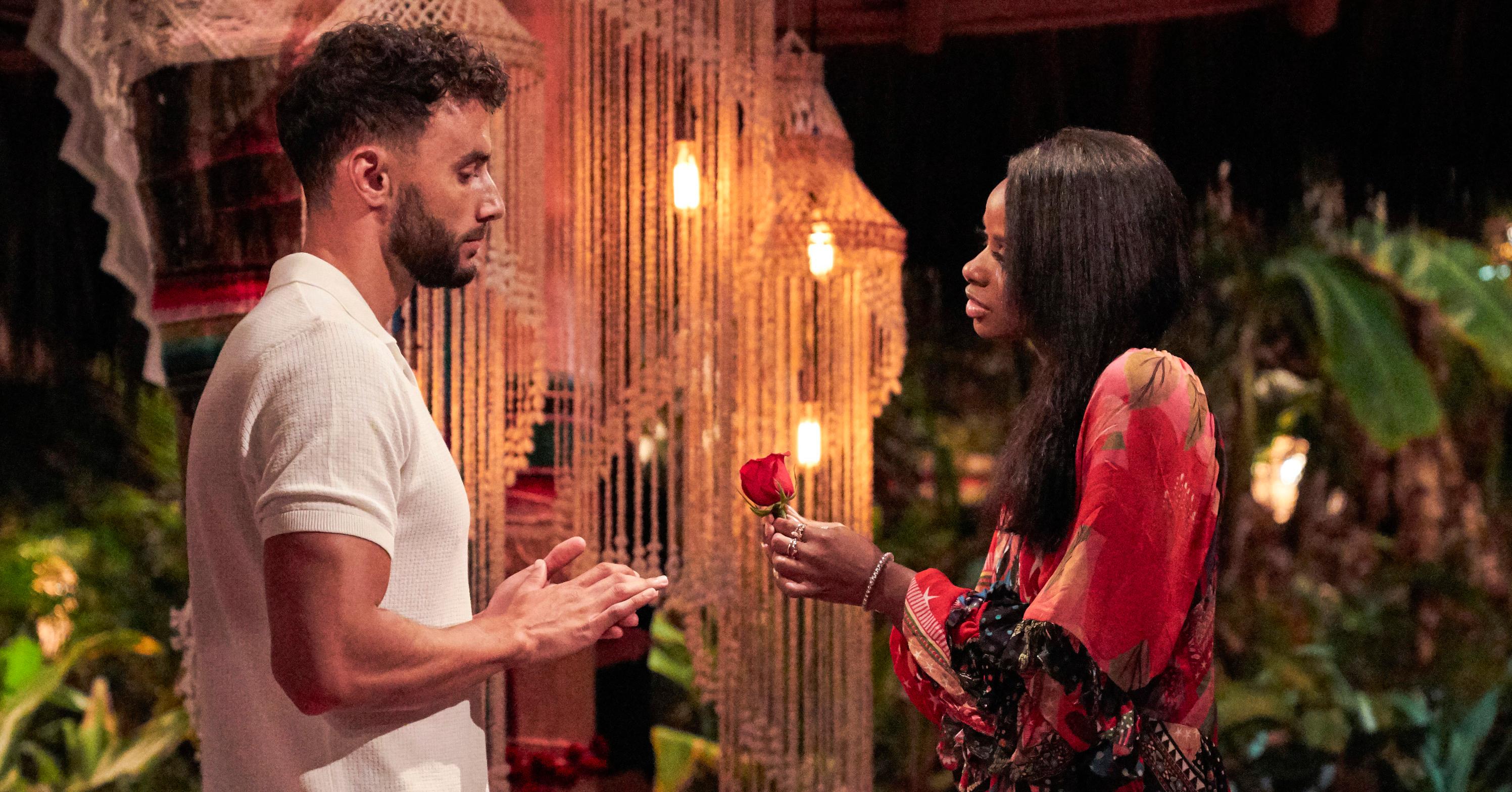 Article continues below advertisement
Pieper wasted no time asking him on a date, and while they were together, she suggested they were going to pick up where they left off before leaving for the show.
This obviously made Natasha upset, and she pulled both of them aside separately to ask what was going on. Brendan continued to downplay his relationship with Pieper, even accusing Natasha of having "selective hearing," while Pieper admitted she had been seeing Brendan up until the night before he left for the show.
This revelation has angered many viewers and others on the show as many wonder if they only came to the show to clout chase since you're not supposed to come to Paradise in a relationship.
But if that was their plan, it seems to have backfired. Since the episode aired, Brendan has lost 24,000 followers on Instagram, while Pieper has lost 3,600.
Article continues below advertisement
So, why are Brendan and Pieper on 'Bachelor in Paradise'?
The pair's intentions with coming on the show aren't entirely clear, though if the clips shown on the episode are any indication, it suggests they might not be on the show for the right reasons.
Both Pieper and Brendan have been playing into the fact the audience no longer trusts them and have separately made posts about the whole debacle.
Article continues below advertisement
"Here for the wrong reasons," he captioned an Instagram post of him in a pool, including a suggestive emoji at the end. He also posted a form on his story asking viewers to "tell me how you really feel."
Pieper also posted a photo to her feed captioned "All's fair in love and war" and added a TikTok she made to her story set to Lizzo's "Rumors."
But it's clear the pair aren't loving the backlash. Pieper later posted a statement to her story, reminding her followers "it's a tv show."
Article continues below advertisement
"Just a gentle reminder that reality tv isn't real," she wrote. "An edited, produced, and cut down show isn't going to show you every single thing said and done. An edited and produced show can't show you conversations that happened before filming between friends. I make light of the show because it's a lighthearted show. I don't believe in pitting women against each other. I don't believe men are prizes won at the expense of someone's feelings. I believe in open communication to get answers, not name calling on the internet."
"At the end of the day it's a tv show," she continued. "We the viewers are shown what makes the best television, just as any show. And folk[s], what we have here is a very successful show."
You can watch how the drama continues to unfold as Bachelor in Paradise airs on Tuesdays at 8 p.m. EST.