Former 'The Talk' Co-Host Holly Robinson Peete Calls out Sharon Osbourne
CBS show The Talk has a surprising amount of drama for just being a talk show with a few women sitting at a table interviewing celebrities and talking about life. The more interesting part of the show has been what's been going on behind the scenes recently. From shocking firings to cast arguments, The Talk has definitely made a name for itself among the other daytime TV talk shows.
Article continues below advertisement
Former The Talk cast member, Holly Robinson Peete, recently added some fire to the flames surrounding the drama with Sharon Osbourne amid her controversies regarding racism and insensitivity toward others on set. Holly revealed the real reason that she believes she was asked to leave The Talk.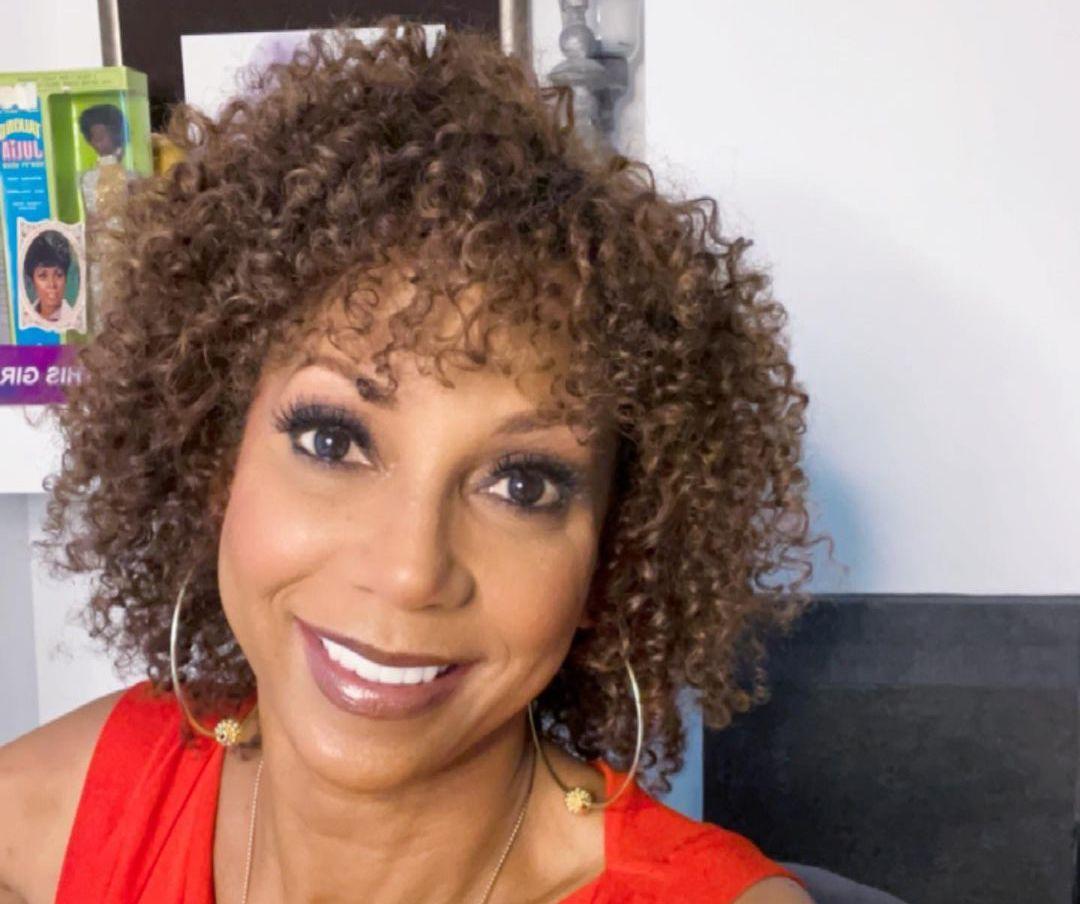 Article continues below advertisement
Holly claimed that Sharon Osbourne said she was "too ghetto" for 'The Talk.'
Holly Robinson Peete took to Twitter to slam her former co-host, Sharon Osbourne, saying that she "complained that I was too 'ghetto'" for the show and that Sharon was responsible for her departure in 2011.
"I'm old enough to remember when Sharon complained that I was too 'ghetto' for #theTalk…then I was gone," she tweeted. "I bring this up now [because] I was mortified watching the disrespectful condescending tone she took w/ her co-host who remained respectful because…she HAD TO."
Article continues below advertisement
Peete later posted a follow-up tweet that read, "I LOVED being on The Talk … but sometimes awesome gifts come in humiliating packages."
Article continues below advertisement
Sharon Osbourne denied playing a part in Holly's firing via a now-deleted Twitter post. "In response to Holly Robinson Peete's accusation of me getting her fired from The Talk, I am sharing an email sent to me from Holly one month after she was let go by CBS," she wrote, per The Hollywood Reporter. The private email seems to show that Holly and Sharon ended their work relationship on good terms.
Holly previously told the press that she was blindsided by her firing.
When Holly and her co-host Leah Remini were originally axed from the program, fans were puzzled as to why the two were fired. However, it wasn't just the fans that were puzzled by the departure. Holly herself was stumped.
"Usually when you get fired, your boss brings you in, sits you down, and tells you why they can't keep you," she said. "They say we have to downsize or you're not doing this, you're not doing that. I was never given that opportunity."
Article continues below advertisement
"So, I just started hearing rumors that other people were hired," she continued. "So, I'm like, 'That's going to be a crowded table.' And I couldn't get anything from my agents, no one could get anything from anybody — just that I wasn't released [from my contract]. It was the most peculiar situation."
Article continues below advertisement
Holly found out she was leaving 'The Talk' just two days before the show's season premiere.
It wasn't until a few days before the show's Season 2 premiere that Holly Robinson Peete was officially informed she wasn't coming back and even then she didn't know why.
"I tuned into the show thinking I may hear something about why there, and of course, I heard nothing," she says. "It was a very, very frustrating time — the most frustrating time of my professional life."
There have been rumors that former co-host Julie Chen, wife of former CBS President and CEO Leslie Moonves, was involved in Holly's firing. "The main issue with The Talk is when you have somebody who's in a power position and who can make decisions, there's not a lot of recourse, there's not a lot of discussion," Holly said. "And so because of that, they can pretty much do what they want."