Gabrielle Moses Announced Split From Jack Brinkman After Five Years of Dating
Why did Jack and Gab break up? The YouTuber announced her breakup with boyfriend of five years, Jack Brinkman, in an emotional video. Details.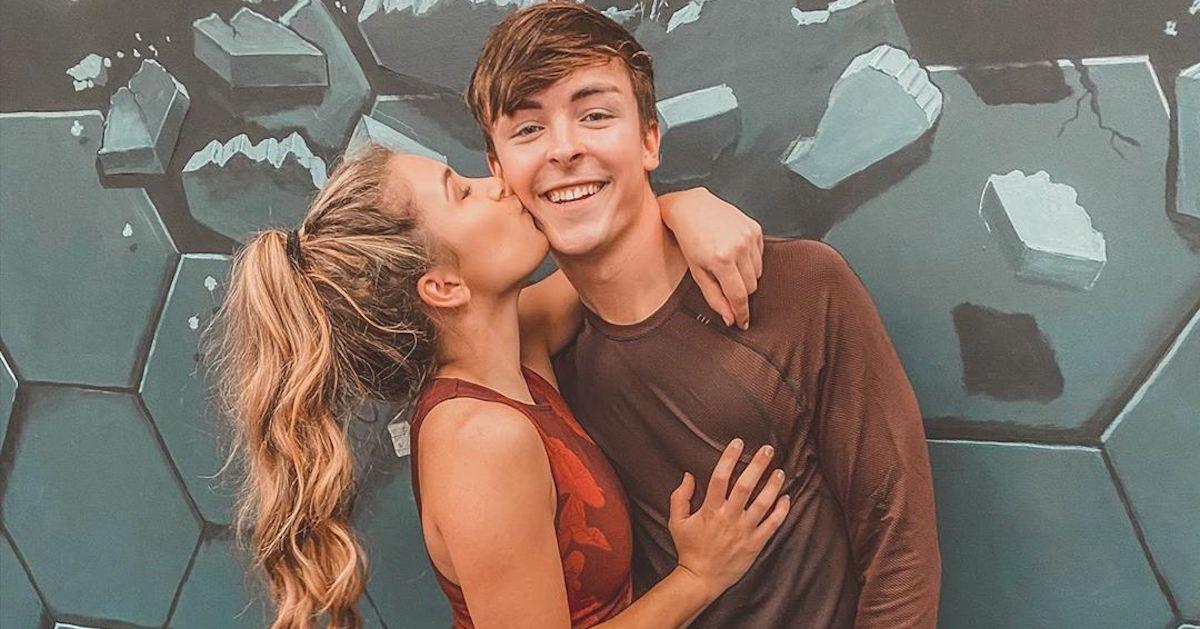 Since 2016, YouTubers Jack Brinkman and Gabrielle Moses have been posting videos about their relationship on the "Jack and Gab" channel. Their joint platform has more than 2 million subscribers, and its accompanying Instagram has nearly 200,000 subscribers.
While the couple is normally very active on their various social media accounts, they stopped posting videos and photos together in February of 2020.
Article continues below advertisement
Many of their devoted fans started to wonder if the two had ended their relationship, and rumors about cheating began circulating. On June 4, Gabrielle posted a video and confirmed that she had broken up with Jack.
Why did Jack and Gab break up? Read on to find out what Gabrielle said in her video.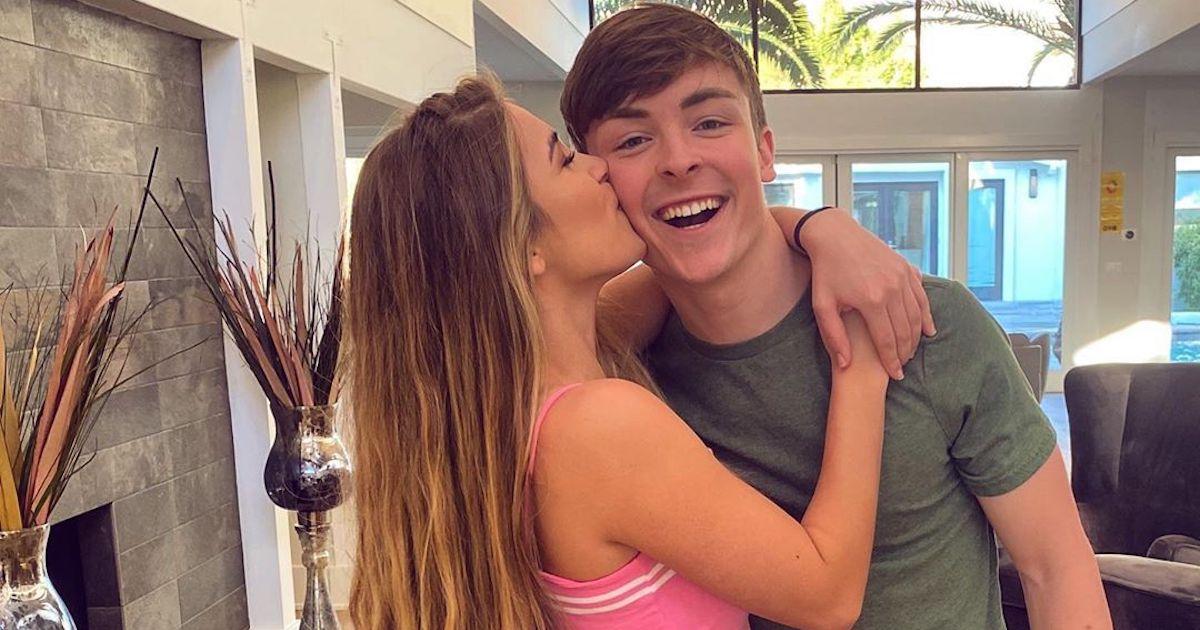 Article continues below advertisement
Why did Jack and Gab break up?
Though Jack and Gabrielle generally post joint content, Gabrielle went solo with her "We Broke Up" video. While crying, Gabrielle explained that her breakup was unexpected, and that she was really nervous about disappointing her fans. She said that her viewers have gotten her through tough times in the past, and that they were her friends when she had no one else.
She explained that the two had ended their relationship a while ago, but that she was taking time to process it before talking about it on YouTube.
"In life, things don't always go as planned...." she began in her video. "No matter what is thrown at you in life, it is important to stay happy and to stay positive and optimistic."
Gabrielle went on to say that she didn't want her fans to hate her or be upset that things have changed for her.
Article continues below advertisement
"I'm not currently in a relationship with Jack, and I hate to say it. I was in this relationship for so long, since I was 15 until I was almost 20, so I don't know who I am without him," she continued. "I thought I'd be married to him one day. I thought I would have the rest of my life with him. But things change. I'm sorry, because I feel like, for some reason, I let you down."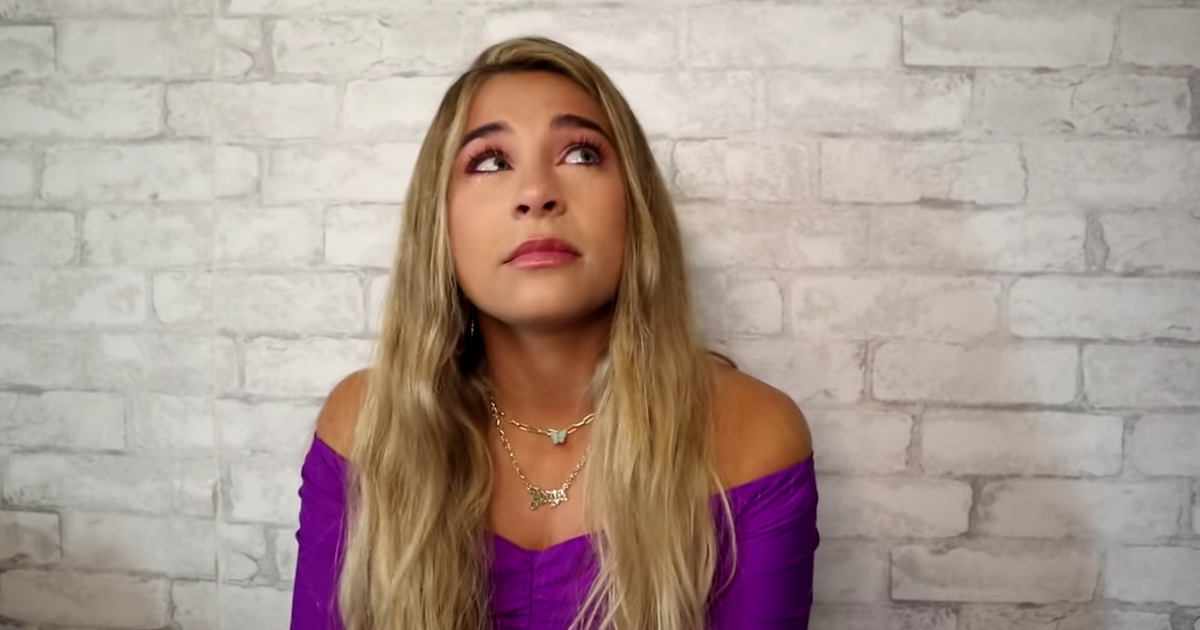 Article continues below advertisement
Gabrielle did not discuss why exactly she and Jack ended their relationship. At this time, Jack has not posted any comment about the split. Neither has explicitly said whether or not they will continue putting content up on their "Jack and Gab" page. She did celebrate getting 2 million subscribers on the joint channel in her Instagram stories on June 5.
Gabrielle is going to continue making solo videos on her YouTube channel.
While the status of her "Jack and Gab" channel is somewhat up in the air right now, Gabrielle is definitely still focused on her own social media accounts.
"I'm not just going to disappear. I'm going to continue to try to make some happy videos because we all need that right now," she continued. "We need a little positivity."
In an emotional part of her video, Gabrielle asked her fans to stick with her so they can help her figure out who she is.
Article continues below advertisement
"I just want to be Gabrielle Moses right now, and I don't even know who that is," Gabrielle said.
Gabrielle posted a follow-up video entitled "UPDATE, Must Watch" on June 4. In it, she said that she's also going to be posting more fitness content and that she will develop that into a lifestyle brand that includes fan interactions.
She concluded her second video by profusely thanking her viewers for their support.