Here's Why JiDion's 14-Day Twitch Suspension Turned Into a PermaBan
By Kelly Corbett

Jan. 17 2022, Published 11:15 a.m. ET
Article continues below advertisement
So what happened, exactly? And when will JiDion be able to return? Keep scrolling to learn everything we know about JiDion's Twitch ban and why he's asking supporters to tweet the hashtag #TwitchFreeJiDion.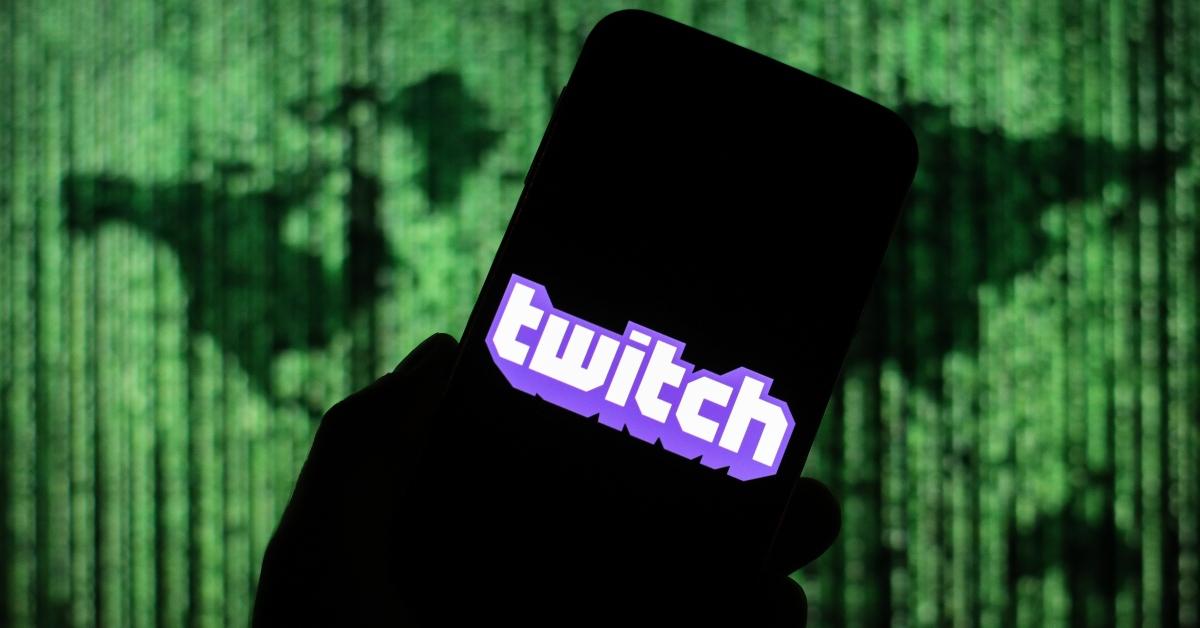 Article continues below advertisement
Why did JiDion get banned on Twitch?
On Jan. 12, JiDion was banned from Twitch after accusations arose that he had harassed Moroccan-Canadian creator Pokimane, according to Inven Global.
Allegedly, he had encouraged members of his chat to visit her livestream, and type "L + Ratio" in her chat, meaning to disparage and annoy her.
Not only that, but he egged his streamers to "whisper" to people in her stream and harass them privately. "Whispering" is a way to chat privately via DM with other users on Twitch.
Article continues below advertisement
Because of all the chaos that broke out, Pokimane decided to end her livestream early.
"I think I am going to end stream because ... as much as I can deal with this, I don't like that people on his stream are whispering [to] people on my stream. I'll put up with the bulls--t, but I don't want you guys to put up with bulls--t," she said as she checked out.
JiDion was then reported and sentenced to a 14-day suspension.
So, why did JiDion launch a hate raid against Pokimane?
Upon learning of his Twitch ban, JiDion took to Twitter to share his thoughts on what happened. One of his earliest tweets involved him childishly changing his profile picture to a photo of Pokimane. However, he quickly changed it back to his current photo.
Article continues below advertisement
He then began to directly address his accusations. "On a serious note, I'm going to take this L because what I did really was [against] TOS, LOL, but that comeback stream is gonna be something pressure! Love y'all boys, banger dropping Sunday," he tweeted, admitting he was responsible for what happened.
Article continues below advertisement
In the tweet above, he explained that the tirade he had launched against her had nothing to do with her gender, but rather who she is as a person.
In a new tweet, he added: "Respect all women, boys, but [whether] it's a penis or a vagina disrespecting you, you have the right to stand up for yourself, because at the end of the day, we're all equal," he wrote, implying she may have previously disrespected him.
JiDion posted #TwitchFreeJiDion video and explained that his suspension turned into a permaban.
A few days after his ban, JiDion shared a video to Twitter where he he fully accepted responsibility for what he did. He also called on viewers to help him: "I'm not here to talk about why I got banned because I deserved to get banned," he said. He went on to discuss how his 14-day suspension unexpectedly into a permaban, or permanent ban.
Article continues below advertisement
He explained that after he was suspended, other users on Twitch had complained that 14 days wasn't long enough. The platform then decided to make his ban permanent.
"I feel that Twitch should keep my 14-day suspension, especially for a first-time offense, and not let outside factors determine [it]. What I did was wrong, but how am I supposed to do better the next time if I never get a next time?" he said.
He took to Twitter to ask his followers to use the hashtag #TwitchFreeJiDion to help get the decision reversed.
As of right now, JiDion is still permanently banned from Twitch.