Banned Twitch Creator JiDion Calls out Platform for Alleged Racism and Sexism
Creator JiDion has been was banned from Twitch since January. Here's why he was banned, and why he thinks it was due to his gender and skin color.
Back in January, social media personality, JiDion (real name Jidon Adams) got verified on Twitch. Then one day later in a shocking turn of events, he was permanently banned from the platform for violating TOS (or terms of service).
Article continues below advertisement
So what happened, exactly? Keep scrolling to learn everything we know about JiDion's Twitch ban. Plus, here's why eight months into his ban, he started accusing the platform of being sexist and racist.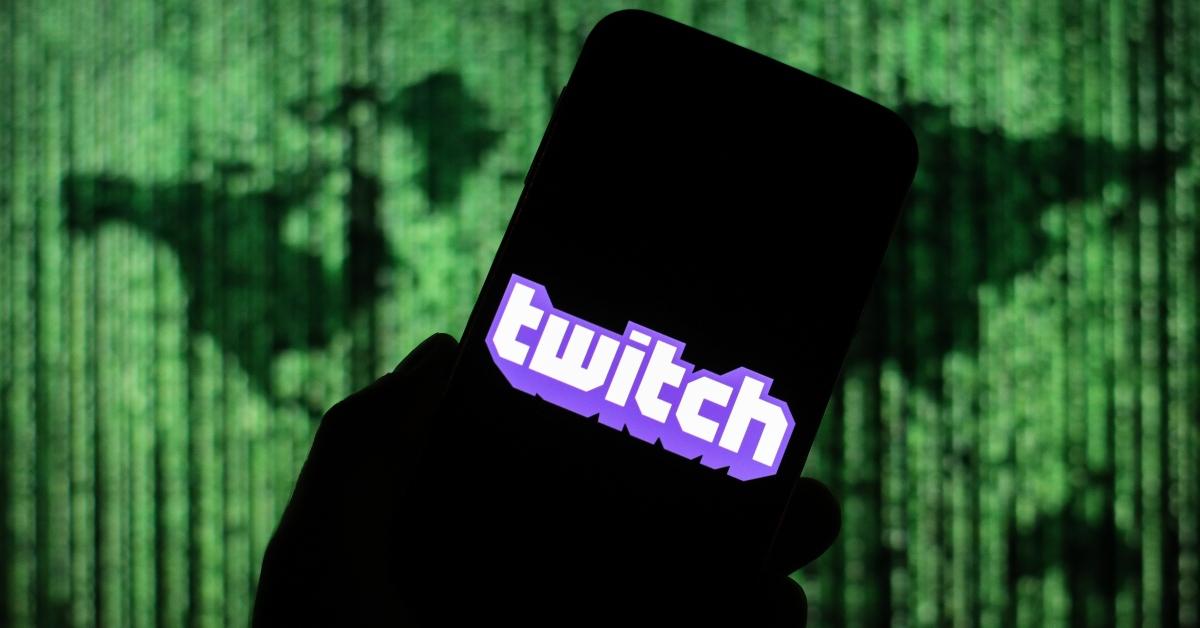 Article continues below advertisement
Why did JiDion get banned on Twitch?
On Jan. 12, 2022, JiDion was banned from Twitch after accusations arose that he had harassed Moroccan-Canadian creator Pokimane, according to Inven Global.
Allegedly, he had encouraged members of his chat to visit her live stream, and type "L + Ratio" in her chat, meaning to disparage and annoy her.
Not only that, but he egged his streamers to "whisper" to people in her stream and harass them privately. "Whispering" is a way to chat privately via DM with other users on Twitch.
Article continues below advertisement
Because of all the chaos that broke out, Pokimane decided to end her live stream early.
"I think I am going to end stream because ... as much as I can deal with this, I don't like that people on his stream are whispering [to] people on my stream. I'll put up with the bulls--t, but I don't want you guys to put up with bulls--t," she said as she checked out.
Article continues below advertisement
JiDion was then reported and sentenced to a 14-day suspension — which was shortly upped to a permaban, or permanent ban, after other users complained that two weeks wasn't long enough.
On Twitter, JiDion owned up to what he did and asked his followers to use the hashtag #TwitchFreeJiDion to help get the decision reversed. He also tried to squash any rumors that suggested he launched a hate raid against her because of her gender.
Article continues below advertisement
In August 2022, JiDion made a video claiming that Twitch is sexist and racist.
For nearly eight months since his ban, we haven't heard much from JiDion. But in August 2022, he took to YouTube in a video titled, "Twitch: Sexist and Favoritism" to discuss his permaban issued in January. JiDion believed that he might have received such a hefty penalty because of his gender and the color of his skin.
Article continues below advertisement
As he explained in the video, a creator with a smaller following known by the name of kimmikka_ was suspended from Twitch for seven days after engaging in sexual activity while streaming. Fortunately, nothing explicit was seen during the stream, but it was pretty obvious that some inappropriate adult activity was occurring.
That said, JiDion was furious when he heard that she only she was banned for a week and tried to make sense of it.
Article continues below advertisement
Many viewers agreed with him in the comments and pointed out how women, in particular, get away with more foul play on the platform than men do.
"The more I hear about Twitch, the more I feel discouraged to try streaming there. As a guy myself, I could end up being banned just for joking around with my friends in a game. Meanwhile, women can get d--ked down and get a seven-day ban," one person wrote in the comments.
Article continues below advertisement
"If you type 'I hate women' on Twitch you instantly receive a warning and get flagged. But if you type 'I hate men' it lets it fly. Honestly, the biased treatment bewilders me with social media platforms like Twitch," read another comment.
JiDion, feeling the support from his fans, uploaded another video to YouTube where he gave Twitch an ultimatum.
He asked the platform to either unban him or permaban kimmikka_. Twitch has yet to respond.