Arryn Zech Accuses Ex-Boyfriend Bob Morley of Emotional and Verbal Abuse
Bob Morley and Arryn Zech were in a relationship for three and a half years before they broke up and he married a co-worker. Now, Arryn is accusing Bob of abuse.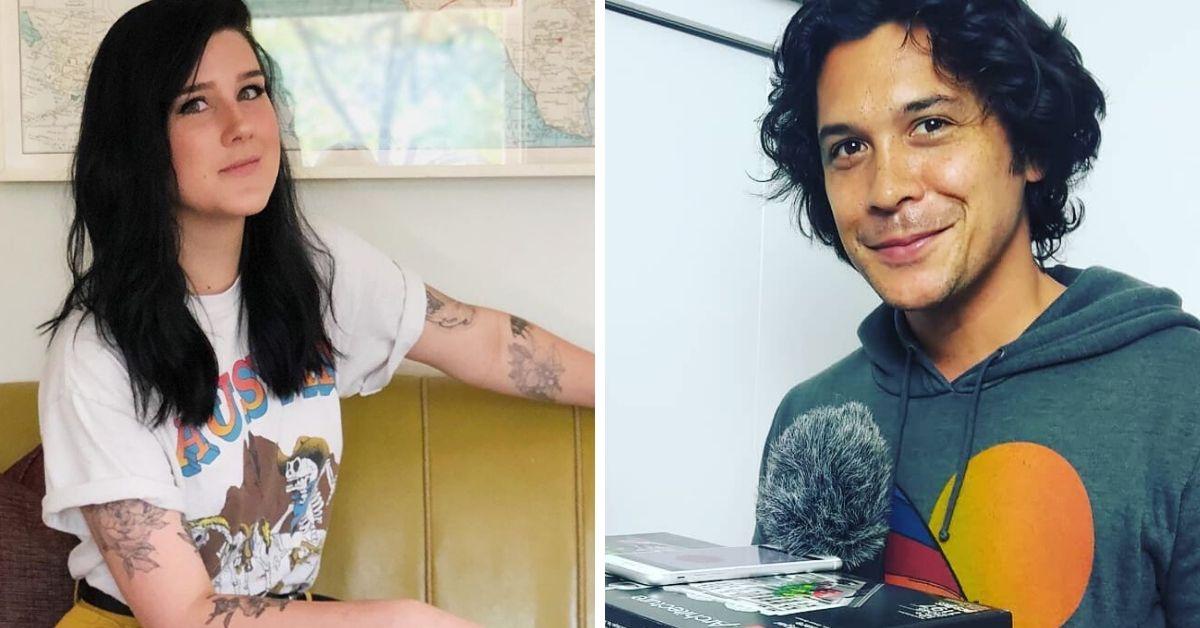 It's hard when people hear of their favorite celebrity couples breaking up, but it's even more heartbreaking when accusations of cruel behavior come out. And that seems to be the case for the relationship between Bob Morley and Arryn Zech. Following their breakup, Arryn is sharing her truth, accusing Bob Morley of emotional and verbal abuse while they were together.
Article continues below advertisement
Bob Morley and Arryn Zech were together for several years.
Bob Morley is Australian-Filipino actor and television director who is best known as the character Bellamy Blake on The 100. He was in a relationship with Arryn Zech, who is also an actor, best known for playing the voice role of Blake Belladonna from RWBY.
Article continues below advertisement
According to reports, the two were in a relationship for more than three years and they lived together, until their breakup on Valentine's Day 2019.
Bob went public not long after with a new relationship with fellow The 100 co-star Eliza Taylor, announcing they got married four months after he apparently broke things off with Arryn.
Article continues below advertisement
Arryn Zech accuses Bob Morley of abuse and "sets the record straight" on Twitter.
On July 3, 2020, Arryn took to Twitter and shared the story of her relationship with Bob, and accused him of emotionally and verbally abusing her while they were together.
"Last Monday, during my Twitch stream, I started to come forward about some of the abuse I endured from my ex-boyfriend, Bob Morley," she wrote on Twitter.
"Because everything I stated was in my stream, a small platform with an audience of mostly fans of RWBY, a game of telephone has erupted within The 100 fandom, creating a lot of false or distorted information. I'm going to set the record straight right now, so nothing can be misinterpreted anymore."
Article continues below advertisement
She said Bob abused her "emotionally and verbally." She was scolded for things often and lost count of how many times he yelled at her. It sounds like anything set him off, from "sleeping too much" to "sharing a poem [she] wrote and having the audacity to think it's good."
Article continues below advertisement
"When he found out that I am bisexual, he was furious," she continued. "Saying things like I would obviously never be enough for him, that I wanted to be with women, or that I'd cheat on him. After that day, I brought up my sexuality again. I was silenced and afraid it would just set him off."
She said that during a convention, she was sexually assaulted and instead of being supportive, "he was furious at me for 'cheating' on him."
"He isolated me from friends and family, claiming things like my best friend wasn't supportive enough of me or that my dad was jealous of him."
Article continues below advertisement
Arryn Zech also accused Bob Morley's wife, Eliza, with being cruel to her as well.
Arryn said in her Twitter statement that despite all the abuse and mistreatment, she "still wanted to be there for him, take care of him and protect him." And she accused him of cheating on her.
"But then he cheated and ended it with me, just as he cheated and ended it with his girlfriend before me, with the same girl, no less," she said.
Article continues below advertisement
"They had been having an affair for at least 6 months prior to our breaking up," she said, likely referencing Eliza Taylor, Bob's current wife. "The three of us were together constantly in the second half of the relationship, my being forced to be friends with this girl he'd insisted he hated not one year before. I would hear them whisper or see how they looked at each other. I'd asked Bob if he liked her, to just be honest with me, but he denied it every time."
She said all her suspicions were found true when she "caught them on the cameras we'd set up to watch our dogs while I was in New Zealand with my mother, because he forgot to turn the cameras off when they got to our house together."
Article continues below advertisement
Arryn ended her Twitter statement saying, "I was a victim. I am now a survivor," after receiving years of therapy to work through the abuse.
As of late July 3, neither Bob Morley nor Eliza Taylor have responded to Arryn's statement.
If you need support, The National Sexual Assault Hotline is available 24/7 at 1-800-656-4673. You will be connected with a trained staff member in your area. Or visit RAINN.org to chat online with a support specialist at any time.