Michelle Carter Is Now a Free Woman — but Why Did She Want Boyfriend Conrad Roy to Die?
Why did Michelle Carter want her boyfriend to die? The woman at the center of the texting suicide case was just released from jail.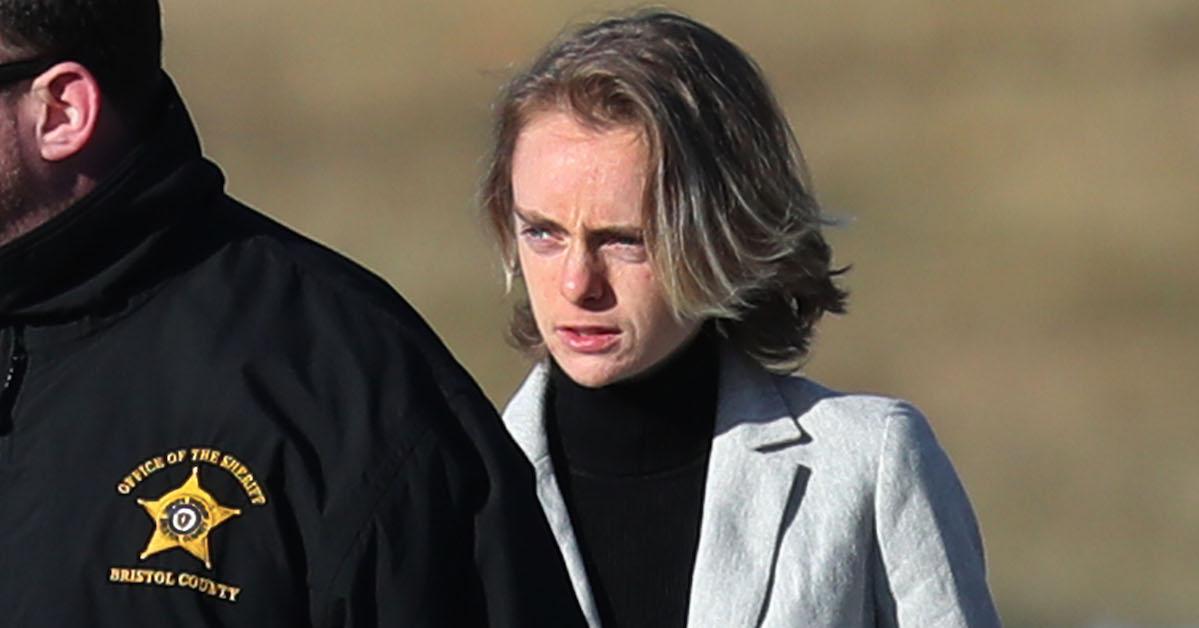 Starting in 2015, the case of Michelle Carter — a teen who was accused of encouraging boyfriend Conrad Roy to kill himself via text — gripped the nation. The then-teenager had sent thousands of text messages to Roy in the weeks leading up to his suicide; many of these texts urged him to take his own life.
Article continues below advertisement
He did so in July of 2014, and less than eight months later, Carter was charged with involuntary manslaughter in Massachusetts. After her 2017 trial, Carter was sentenced to 15 months in jail. She began serving time in early 2019.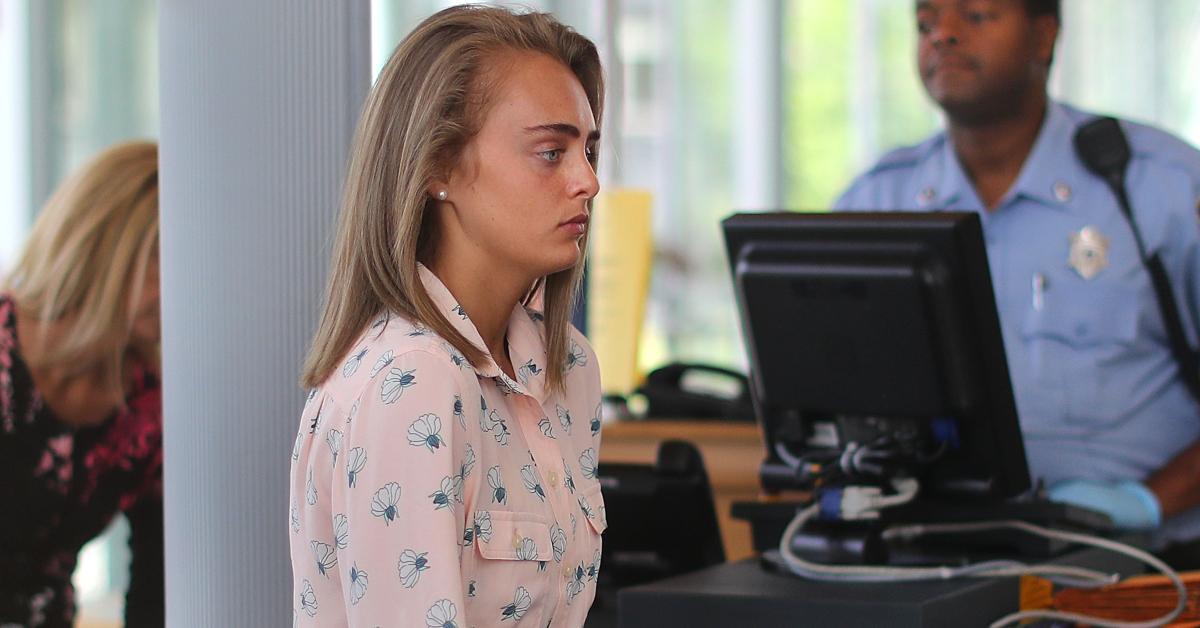 Article continues below advertisement
Michelle Carter was the subject of the HBO documentary I Love You, Now Die in July of 2019, which introduced many for the first time to her case. Though her appeal was denied in early January of 2020, the woman at the center of the suicide-by-texting case is now a free woman. She was released from jail on Jan. 23, 2020.
Why did Michelle Carter want her boyfriend to die? Read on for the refresher on the case, her release, and what motivated her to text Roy about killing himself.
Why did Michelle Carter want her boyfriend to die?
The outcome of what resulted from Carter's texts to Roy is unfathomable, but the prosecution in the case pointed out several reasons why the then-Fairhaven high-schooler wanted her boyfriend to die.
Carter and Roy first met in 2012 while vacationing in the same Florida town. Though the two lived less than 40 miles from each other in Massachusetts, they only saw each other a few other times after their initial meeting.
Article continues below advertisement
Despite their rare face-to-face encounters, Roy and Carter considered themselves to be boyfriend and girlfriend. In the weeks leading up to Roy's death, Carter confirmed with him several times over text that the two were dating.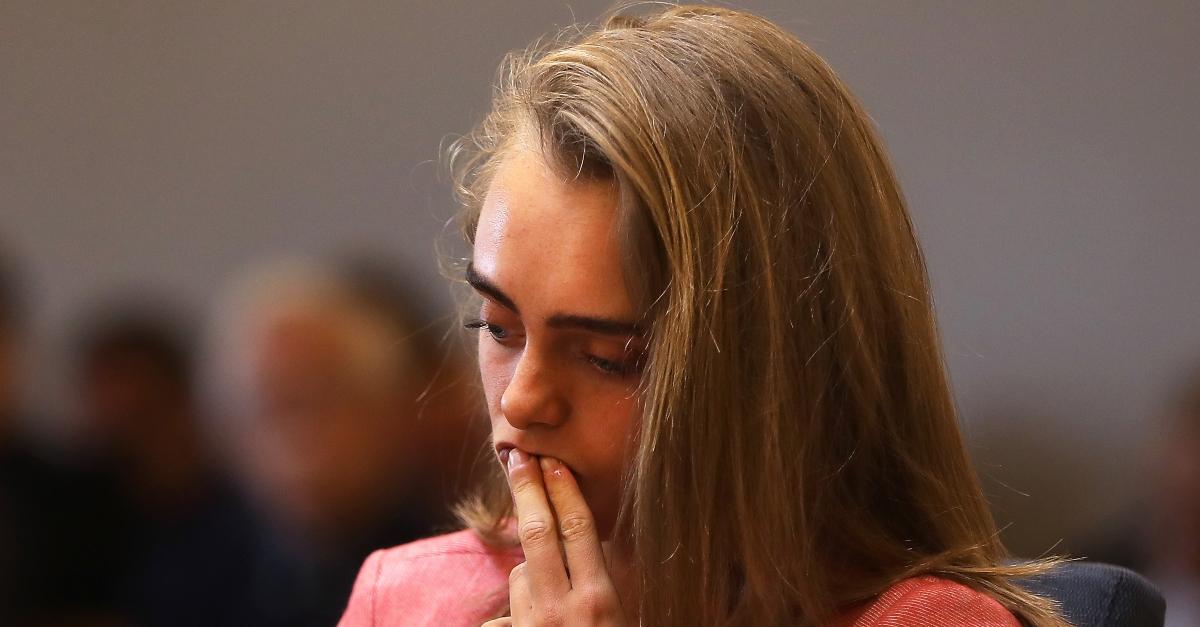 Article continues below advertisement
At just 18 years old, Roy killed himself via carbon monoxide poisoning on July 13, 2014. He was found in his truck with a generator on, which is what caused his death. It was later learned that Roy had tried getting out of the truck when he got nervous that the poisoning was working, and Carter told him to get back in.
When Roy's death was investigated, it was discovered that he had thousands of texts with Carter. Many of the texts encouraged Roy's suicidal thinking, and Carter had told him she would take care of his family in the wake of his absence.
Shortly after his death, Carter organized a charity baseball game in Conrad Roy's honor. But, it was hosted in her town instead of Roy's, leading many to become suspicious of her motives.
Article continues below advertisement
Carter had also been texting classmate Samantha Boardman, who later testified in court that she and Carter weren't that close, because Carter was clingy and reached out too much. Carter took responsibility for Roy's death in these texts, the most damning of which was one that read, "Sam, his death is my fault like honestly I could have stopped him I was on the phone with him and he got out of the car because it was working and he got scared and I f---ing told him to get back in."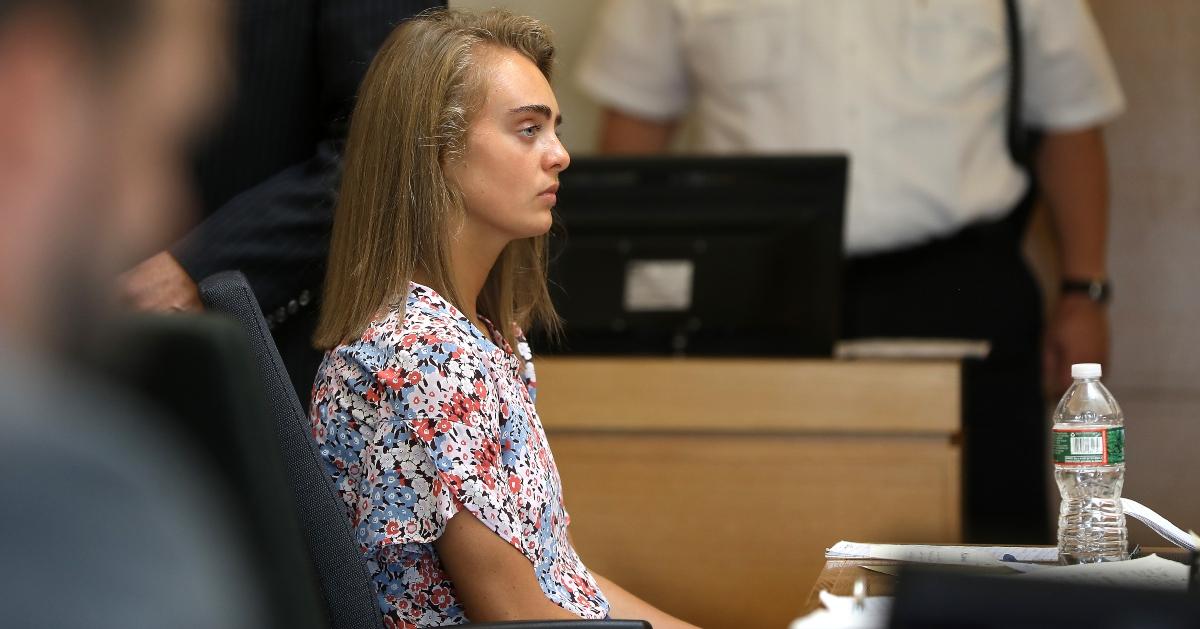 Article continues below advertisement
In court, Carter's anxiety, depression, and bouts with anorexia were discussed at length. It was believed that Carter wanted attention, as she didn't have many friends in school. This led her to try to get attention as the girlfriend of someone who had died.
It was also reported that Carter had an obsession with the Fox show, Glee, and its star Lea Michele. Art imitated life for Lea when her on- and off-screen boyfriend, Cory Monteith (who played Finn Hudson on the show) died in 2013.
Carter apparently became obsessed with how the public gave support for Lea, and how Glee handled the actor's death on the show. Some wondered if this was another motivation for her to encourage Roy to end his life.
She was aware of how her texts with Roy would look to anyone reading them, which she expressed to Sam Boardman.
"His family will hate me," Carter texted to Boardman about what would happen if her texts were read.
Article continues below advertisement
It's important to note that, according to Carter's defense team, she was struggling with her mental illnesses to the point that she couldn't understand how suicide wasn't the answer for Roy. Her team argued that she urged him to kill himself because she genuinely thought that was what was best for him.
She was convicted of involuntary manslaughter in 2017 by the judge, Lawrence Moniz, as Carter had requested a trial without a jury.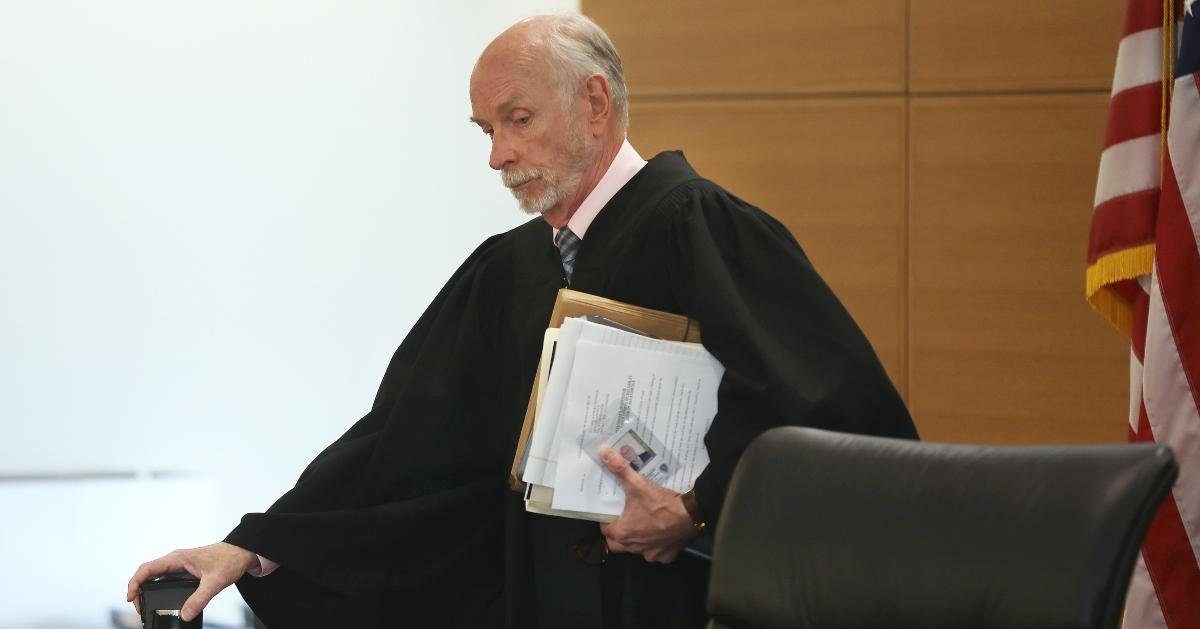 Article continues below advertisement
Michelle Carter has been released from jail.
Carter began her 15-month sentence (she was also given five years of probation) in February of 2019. Her request for an early probation was denied in September of 2019. Her team then decided to appeal to the Supreme Court, on the grounds that Carter had used her First Amendment right of freedom of speech when texting Roy. In the appeal, Carter's lawyers asked that the case get thrown out on these grounds.
"The Court passed on the rare chance to clarify an outdated and confusing exception to the First Amendment, which has divided courts around the country. It also missed an invaluable opportunity to address the toxic combination of mental illness, adolescent psychology, and social media that was at the heart of this suicide case and will likely lead to additional tragedies in the future," Carter's lawyer, Daniel Marx, said in a statement to the Associated Press on Jan. 13.
Article continues below advertisement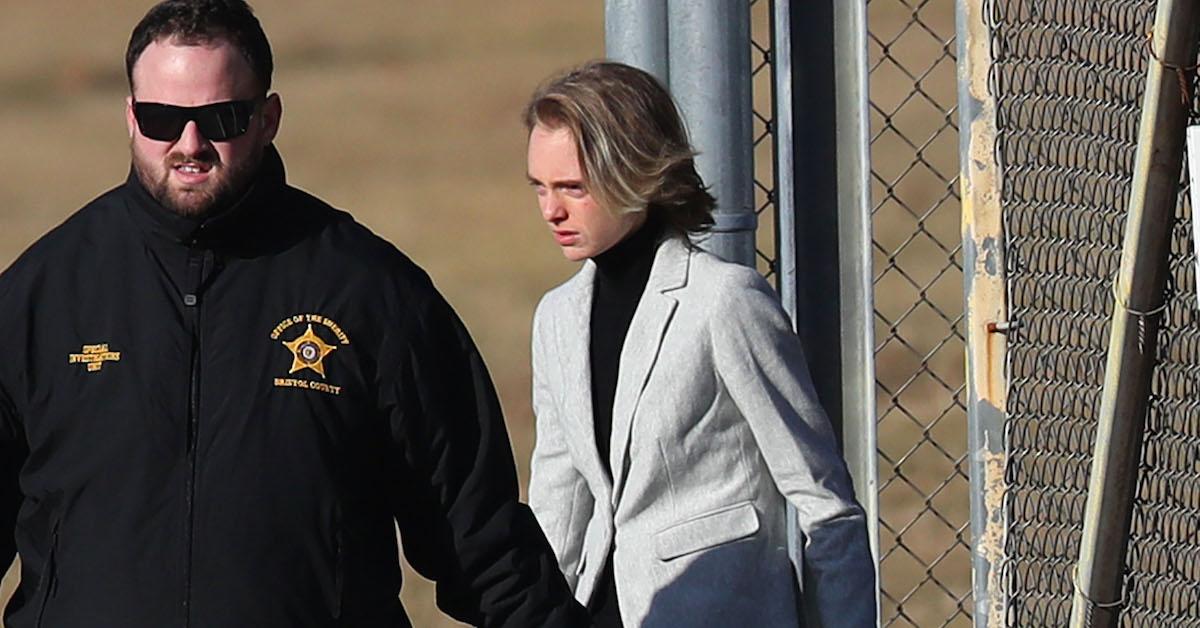 Though her appeal was denied, Carter was released from the Bristol County House of Correction in Dartmouth, Mass, on Jan. 23.
Carter exited the jail in the same black cardigan and gray blazer that she was wearing when she entered. Now 23-years-old, Carter was escorted by three members of law enforcement to the black Jeep where her mother was waiting.
According to reports, Carter bided her time in jail by gardening, and taking academic classes. She was later photographed embracing her mother inside the vehicle after her release.