Why Did Natascha McElhone Leave 'Designated Survivor'?
Why did Natascha McElhone leave 'Designated Survivor'? It's a question fans of the show are having ahead of the show's upcoming 3rd season.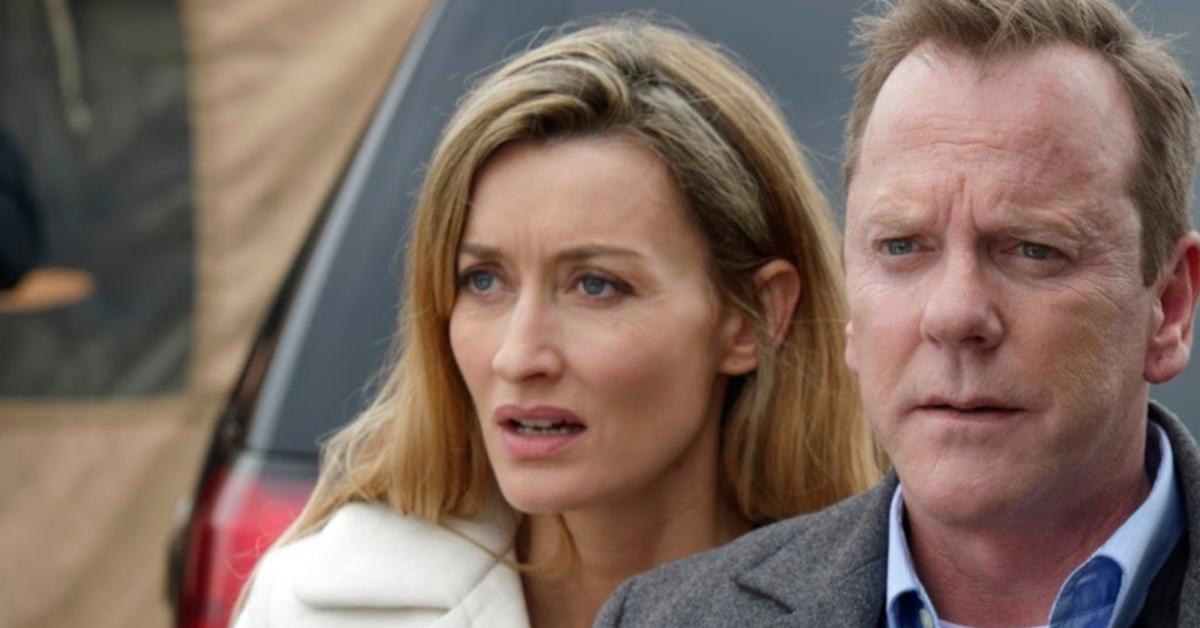 When Designated Survivor premiered on ABC in 2016, it was primed to be one of the largest network TV shows around. It starred Kiefer Sutherland — who previously ruled primetime with his work on 24 — it had a huge budget that resulted in some slick production visuals, and an interesting premise. Not to mention a stellar ensemble cast.
Article continues below advertisement
And one of the biggest players in the Designated Survivor cast was Natascha McElhone. The British actress, who played Alex Kirkman in the show, had a pivotal role. Viewers watched as Alex was basically thrown into the position of First Lady after a terrorist attack neutralized the majority of the federal government leaving her husband, Thomas Kirkman, as the commander-in-chief.
Natascha played a vital role in the show, which grew considerably and took on a very interesting arc.
Which is probably why a lot of people are asking the question:
Why did Natascha McElhone leave Designated Survivor?
Thankfully, Natascha isn't departing the show due to creative differences, a problem with production, or the writers getting rid of her character because she isn't compelling enough. For Natascha, it's because she got an opportunity on another program, Hulu's The First.
Article continues below advertisement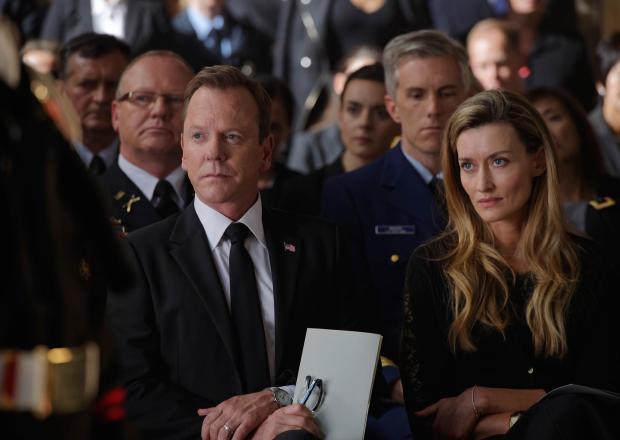 While it might seem weird to some that an actor would leave a network TV show for a web series, The First has some serious star power attached. In it, Natascha's acting opposite two-time Academy Award winner Sean Penn.
In the show, she's playing the CEO of a major company that's all about orchestrating the first manned-mission to Mars.
Article continues below advertisement
Alex Kirkman's death explained.
The biggest question that was on everyone's mind when it was revealed that Natascha wouldn't return to the program is what would happen with Alex's character in the newest season.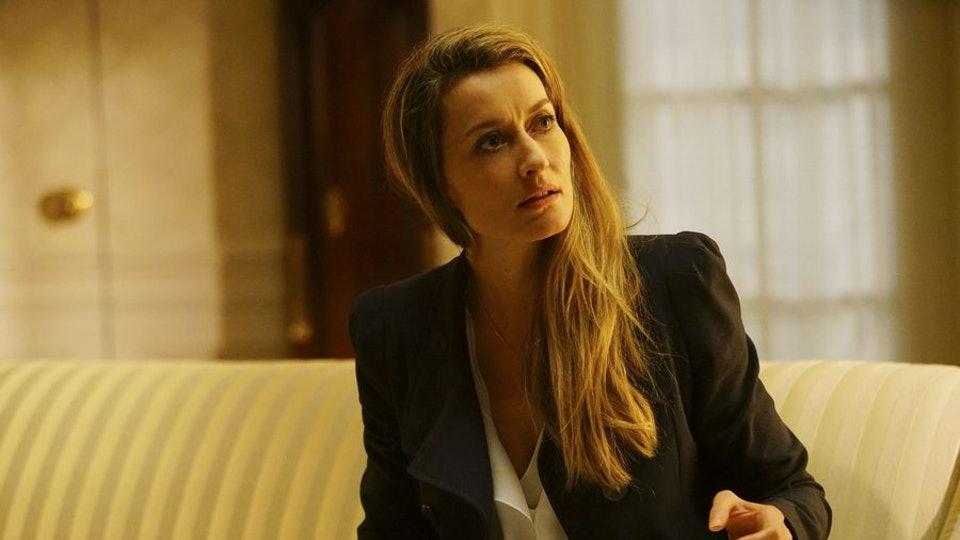 Article continues below advertisement
After episode 1 of the latest season aired, it became apparent that Alex's character was killed off in an abrupt car accident. It wasn't clearly stated at the end of Season 2, but Season 3 pretty much confirmed that she wasn't going to come back. Tom is having a difficult time of dealing with her death, and it's taking a toll on his relationship with his children, as well.
TV Guide got to speak with showrunner Keith Eisner about the new direction the show was headed in, and he had some interesting things to say about the decision to write out Alex's character entirely.
"...for Kirkman to be home alone, if you will. To be a widower in the White House. To be a bachelor. That will have personal and professional repercussions for the remainder of the season. And it's also terra nova dramatically, we haven't seen this in a television show," Keith explained. "A president who is essentially by himself, and the isolation of being a single parent and of having to figure out what to do professionally and personally without his partner."
Article continues below advertisement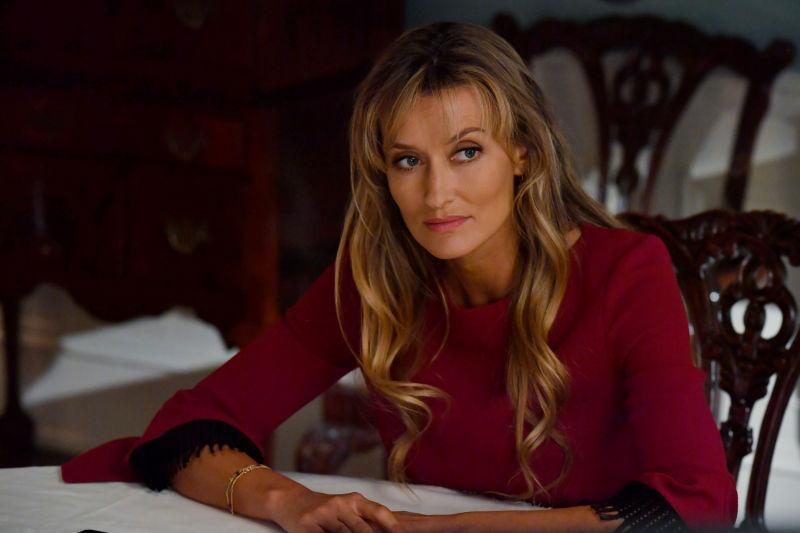 He continued, "And that is a very interesting and exciting dramatic area for us to go into to. And we'll see how that isolation has ramifications in both the personal and political arenas. Something we're very excited about is sort of a new direction."
Article continues below advertisement
Why is Season 3 of Designated Survivor on Netflix?
Turns out that ABC wasn't interested in fronting the production costs for the West Wing-meets-24 terror drama, but it didn't take long for another studio to pick the show up. Streaming giant Netflix saw worth in the show and greenlit a third-season, where Kiefer's character, Tom Kirkman, struggles to protect the nation from terror plots while balancing the state of American politics in the process.
Netflix has already confirmed a 10-episode run of the show, and it'll still be run by Neal Baer, so fans of the program shouldn't expect any shakeups with regards to how the show is produced.
Wait, is a "designated survivor" even a real thing?
Article continues below advertisement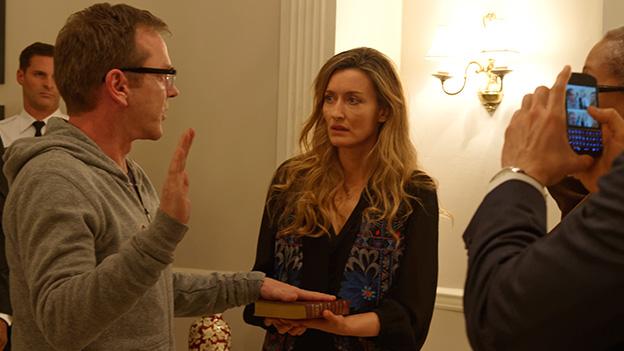 They say that the best fiction is either deeply rooted in or influenced by reality, and that's definitely the case for this TV show. A designated survivor is defined as: "an individual in the presidential line of succession, usually a member of the United States Cabinet, who is arranged to be at a physically distant, secure, and undisclosed location when the President, the Vice President, and the other officials in the line of succession are gathered at a single location, such as during State of the Union addresses and presidential inaugurations."
There definitely sounds like there's a lot for the writers of Designated Survivor to explore. Season 3 is already streaming on Netflix and episode 2 airs on June 7th. Will you be tuning in?