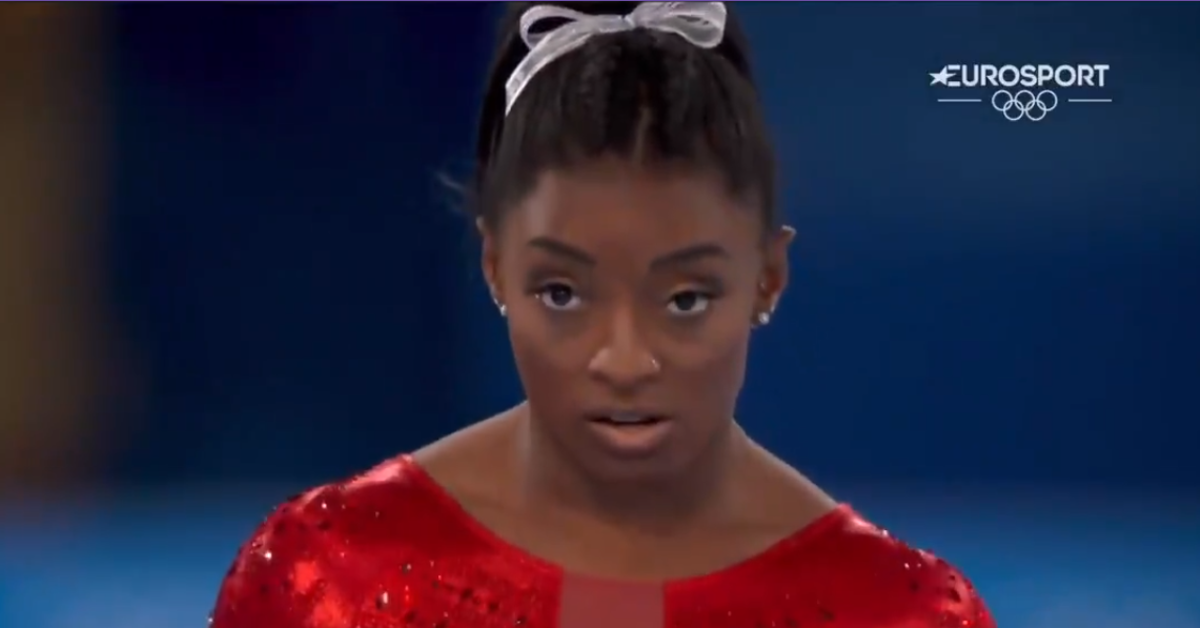 Simone Biles Gets Silver Medal After Leaving Olympics Final for Mental Health
It's said that the best way one's resolve is tested is in a highly pressurized situation when there's a lot at stake. Which is why training exists for those moments. You try to simulate the conditions for said high-stakes scenarios as best as you can, and some of the best trainers intentionally put their talent in positions where the only real "victory" they can attain is generating enough will to fight back.
Article continues below advertisement
When faced with adversity, will you double down on your resolve and hold on to your horses, so to speak? But what if a mental affliction is precluding you to do so? That's become the subject of debate when it comes to Olympic Gymnast Simone Biles and her decision to pull out of the Tokyo 2020 final. Many viewers are asking: Since she left the floor, why did she still get a silver medal?
Why did Simone Biles get a medal?
If you're unfamiliar with all of the hullabaloo surrounding Biles, here's a quick rundown: There were two prominent nations favored to win gold for the women's gymnastics team — USA and Russia. Biles, a four-time gold medalist, is considered one of the best (if not the best) gymnast in the world. When she took to the floor, several viewers pointed out that she seemed out of sorts.
Article continues below advertisement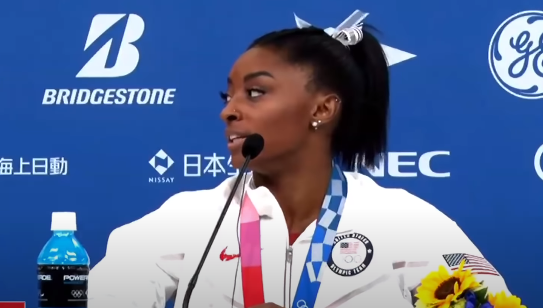 Biles would perform a single vault which was not up to the standards she had often showcased in competition. She received a 13.766 upon taking a large misstep at landing, a considerably low score for her standards. Biles then consulted with a member of the U.S. Training team staff, and after the two engaged in what ESPN called "intense conversation," she was excused from the floor.
Article continues below advertisement
Despite being excused from the Team USA Gymnastics final and then, eventually, all-around competition, Simone received a silver medal for her participation in the vault. While much praise was given to the rest of the Team USA squad for battling back, there were several who saw the second-place positioning as a "disappointment" considering the team's body of work for the last four years.
Article continues below advertisement
Since Biles had participated in the vault and was ultimately replaced due to a medical issue, she still received a silver medal along with teammates Jordan Chiles, Suni Lee, and Grace McCallum.
Charlie Kirk is being criticized online for calling Simone Biles "weak" and a "shame to the country" after her Olympic exit.
Kirk, a right-wing political activist who is often referred to as a professional troll, referenced Simone's decision to pull out of competition, saying on his podcast that the United States is "raising a generation of weak people like Simone Biles."
"Don't show up. If you're not ready for the big time, we've got thousands of young female gymnasts that would love to take the place," Kirk said.
Article continues below advertisement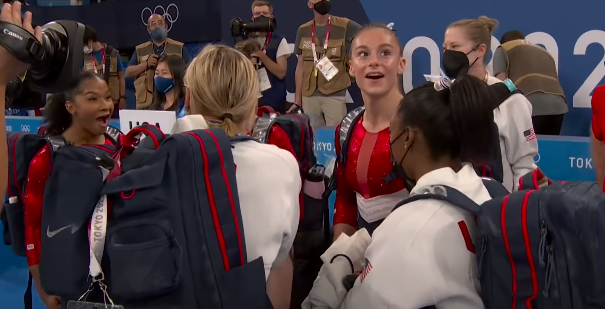 The backlash to Kirk's segment was swift online, with tons of commenters comparing the athletic accomplishments of Charlie to those of Simone Biles. Others castigated the podcaster for "big talk" when he sits in a chair while Simone has already accrued a litany of athletic accomplishments.
Article continues below advertisement
Article continues below advertisement
Jade Carey is set to replace Simone Biles in all-around competition.
After Simone withdrew from the Team USA final, it seemed that she was still leaving the door open for competing in the individual all-around event finals, but she ultimately excused herself from those games as well. Her replacement will be Jade Carey, a 21-year-old from Phoenix, Ariz., who scored a 56.265 in all-around competition during the qualifiers, behind Simone's 57.731 and Sunisa's 57.166.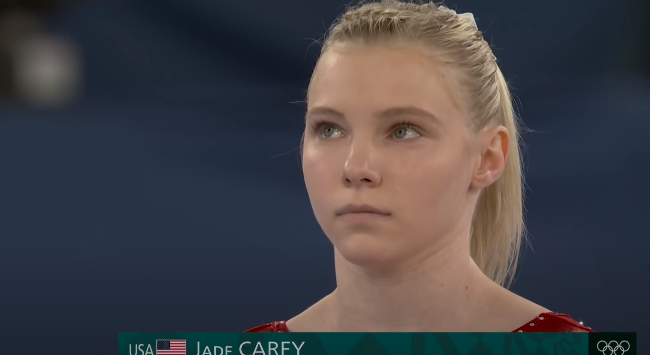 Article continues below advertisement
Carey took home gold in the 2020 Melbourne World Cup and the 2019 Doha and Baku World Cup for vault and floor contests, which contributed to her spot on the Team USA Tokyo 2020 Olympics.