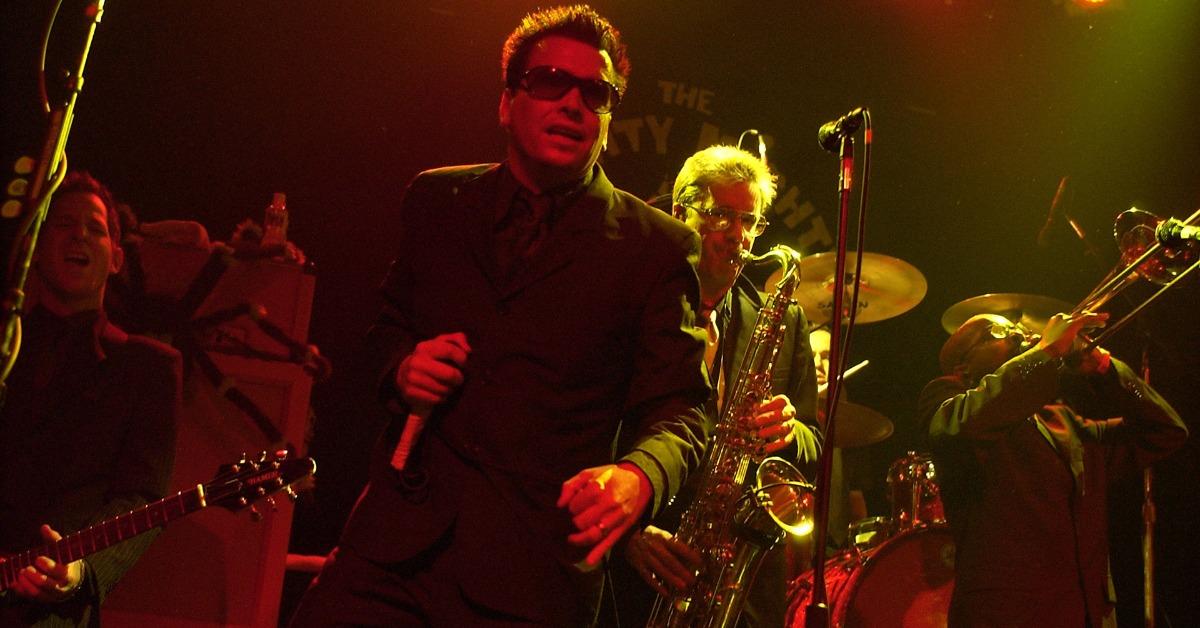 After Nearly Five Decades as a Group, the Mighty Mighty Bosstones Have Called It Quits
There are few groups who can claim to have had the same kind of impact on ska music that the Mighty Mighty Bosstones have had. Over the last nearly five decades, the group has shot to the pinnacle of success in their genre. Throughout 11 successful ska-punk albums, the Mighty Mighty Bosstones built a following of millions of listeners worldwide and were even touring up until recently.
Article continues below advertisement
With all of that being said, it came as quite a surprise to many fans of the group when it was announced that they would be disbanding after so many years together. So, why exactly did the Mighty Mighty Bosstones break up? Keep reading to find out.
Article continues below advertisement
Why did the Mighty Mighty Bosstones break up?
In a statement released to social media on Jan. 27, 2022, The Mighty Mighty Bosstones revealed to fans that their group would be coming to an end after decades of touring and making music together.
"After decades of brotherhood, touring the world and making great records together, we have decided to no longer continue on as a band," they led off their statement by saying.
The group went on to add: "Above all, we want to express our sincere gratitude to every single one of you who have supported us. We could not have done any of it without you. Love Always, The Mighty Mighty BossToneS."
Their original Facebook post has since been interacted with nearly 30,000 times as of this writing.
Article continues below advertisement
Some believe the decision to break up the Mighty Mighty Bosstones might've had something to do with anti-vax beliefs.
It is worth noting, per Rolling Stone, that a song which was apparently produced by Bosstones frontman Dicky Barrett (or someone with the exact same name as him) was used in a promotional video for Robert F. Kennedy's recent anti-vax rally in Washington, D.C. However, it's not yet been confirmed whether this was a contributing or direct cause of the group's breakup.
Article continues below advertisement
Fellow musician Graham Nash recently slammed Robert F. Kennedy for using his own music, the 1971 song "Chicago," in a promotional video for the rally. Per Rolling Stone, the former Crosby, Stills, and Nash member took to Instagram to bash Robert for using his track without consent and promised legal retaliation. He cited his disagreement with Robert's viewpoints and noted that he does "not support his anti-vaccination position as the history of the efficacy of the COVID-19 vaccines is well documented."
Fans are reacting online to the news of the Mighty Mighty Bosstones breaking up.
In the wake of the news being shared by the group, fans of the Mighty Mighty Bosstones took to social media to air out their feelings over the group's split.
"I absolutely did not have 'The Mighty Mighty BossTones broke up because Dicky Barrett is anti-vax now' on my 2022 bingo card, wrote one user on Twitter.
Article continues below advertisement
"Wow, I was hoping this was an April Fools' but it's January. First and foremost thank you Bosstones for all the great music and great times. I am especially sad because I really did enjoy your last album and was hoping for a tour supporting it. I can only hope that this breakup is like the one in the mid-2000s and only lasts a few years. However I respect your decision and can only thank you for everything," wrote one fan on Facebook in the comments underneath the news.
While the reason for the band's breakup currently remains unclear, fans are understandably upset that the storied ska group is coming to an end. Considering the fact that the Mighty Mighty Bosstones have been delighting millions of fans together with their signature live performances and hit recorded tracks since the early 1980s, the hurt feelings over the group coming to an end are entirely warranted.