Ballots Will Continue to Be Counted Tomorrow — Even Though Trump Is Fighting Against That
People are wondering if the ballots will continue be counted, even though Trump is asking for "all voting to stop." Here's what's happening, and how Pennsylvania could determine the election.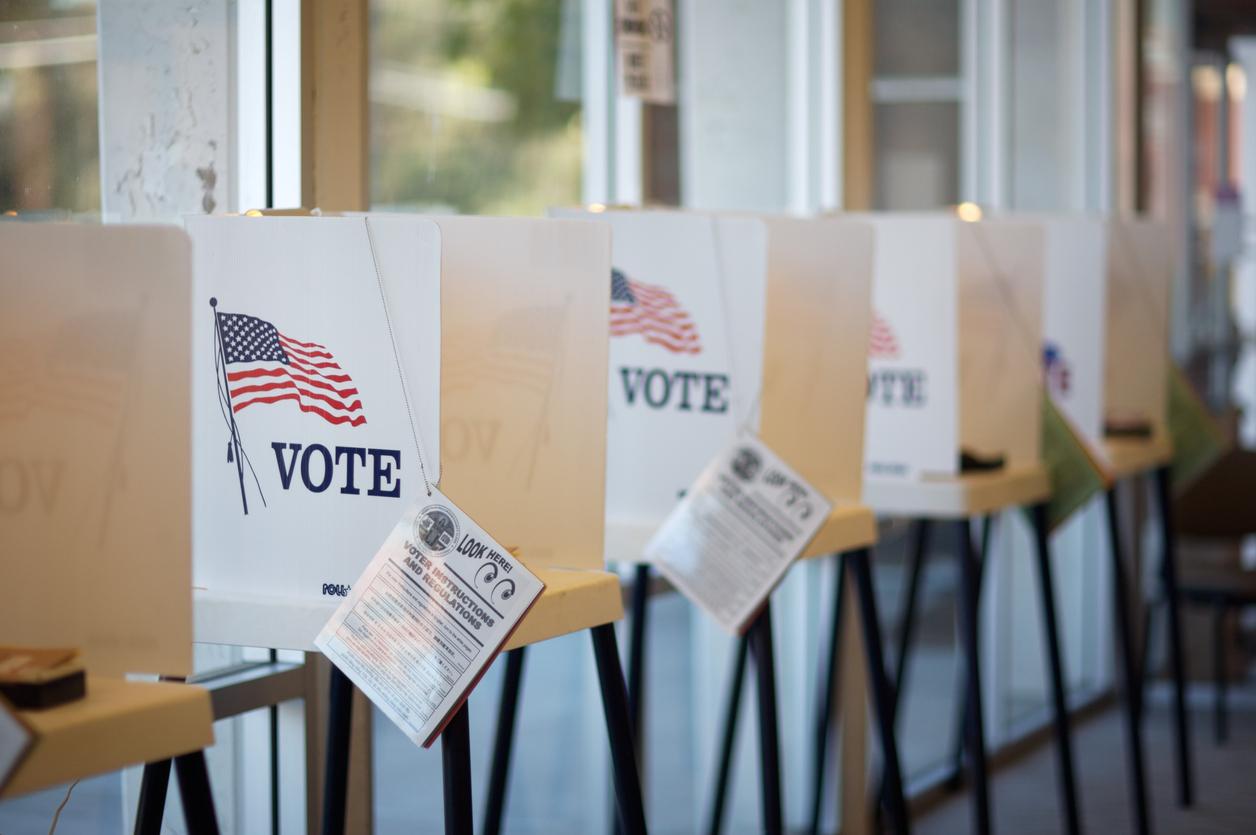 As the election has all but come down to a handful of states (Nevada, Pennsylvania, North Carolina, and Georgia), Trump has unsurprisingly made the whole thing messier and more complicated. After sending a flurry of tweets (which Twitter has censored for inaccurate information) about "secretly dumped" ballots and supposed illegitimacy of continuing to count mail-in ballots, Trump has now officially filed lawsuits in Pennsylvania, Michigan, and Georgia. It's clear that he's setting up a situation that propels him to contest the outcome of the election.
Article continues below advertisement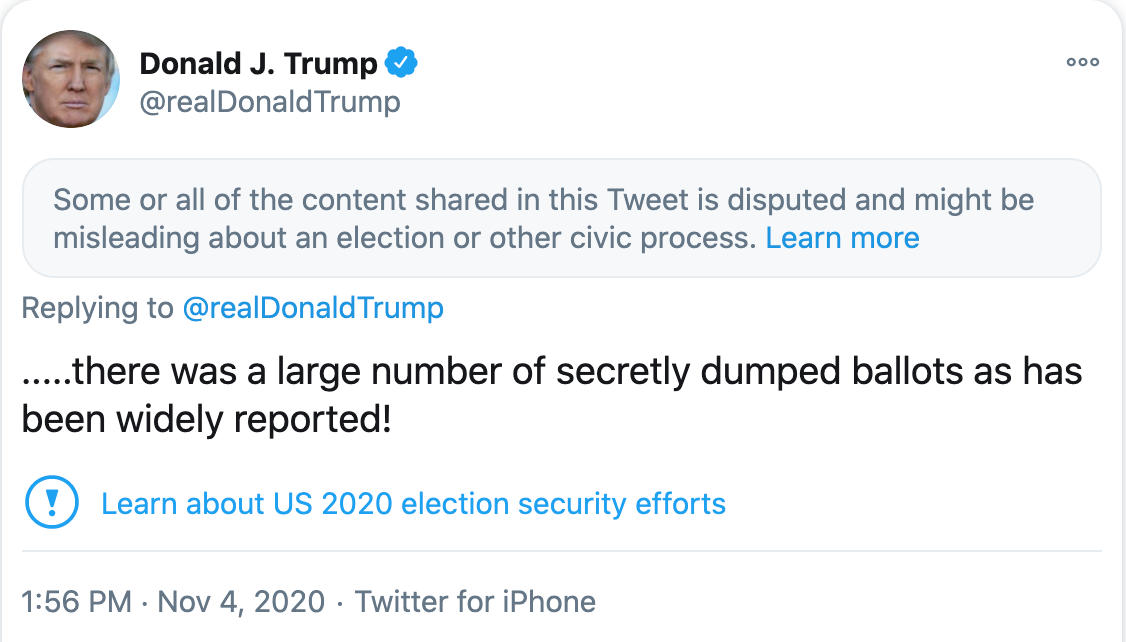 Eric Trump only fueled the fire when he made an announcement claiming, "We're going to win Pennsylvania but they're going to cheat us out of it because it's their only path to victory." He also started spreading a fake video showing ballots being burned. Basically, Trump wants "all voting to stop" even though the voting already happened, and what he's really saying is "stop counting the ballots that may not swing in my favor."
Article continues below advertisement
Why did they stop counting votes? They didn't.
Many people are confused by Trump's non-stop tweet storm and are now wondering if the votes are no longer being counted. This is absolutely not true. Article II of the Constitution gives every single state the right to have control over their election, and it's not within the president's power to interfere. Each state has a "safe harbor" period which allows them extra time to complete the voting process (this year, the deadline is December 8). Nevada has paused vote counting and will continue Thursday, so we won't be getting results until Thursday or Friday.
Article continues below advertisement
Where things will most likely get especially ugly is Pennsylvania, where Trump is leading a little over three percentage points. Pennsylvania passed a law in 2019 that allowed mail-in voting and made it so that all those ballots needed to be received by 8 p.m. on November 3 if they were to be legitimate. But in September 2020, the Pennsylvania Supreme Court ruled that, because of COVID-19, as long as mail-in ballots were postmarked by 8 p.m. and arrive at the county boards by 5 p.m. November 6, they'd be counted.
Article continues below advertisement
The Republican Party in Pennsylvania tried to contest this and brought it to the U.S. Supreme Court. The case's ruling was evenly split (4-4), so the motion for a stay didn't prevail, which means the new ruling based around the mail-in ballot voting didn't go anywhere. The Republican Party attempted to contest it again, asking that the Supreme Court grant certiorari review, which basically means they wanted the case reviewed again — but this was denied. But there is still technically a chance that the Supreme Court will revisit the case and side with the Republican Party.
This means that all those votes that came in after 8 p.m. on November 3 will be disqualified. That will be the route Trump will most likely take in order to contest the election results if they don't favor him, political analysts believe. There are a lot of what-ifs right now, so it's really important that we all stay patient and have faith in the system.