"This Is Not About Cancel Culture": John Boecklin on Tommy Vext's Exit From Bad Wolves
Why did Tommy Vext leave Bad Wolves? Bad Wolves revealed that Daniel DL Laskiewicz came to replace Tommy in June 2021. Read on to find out more.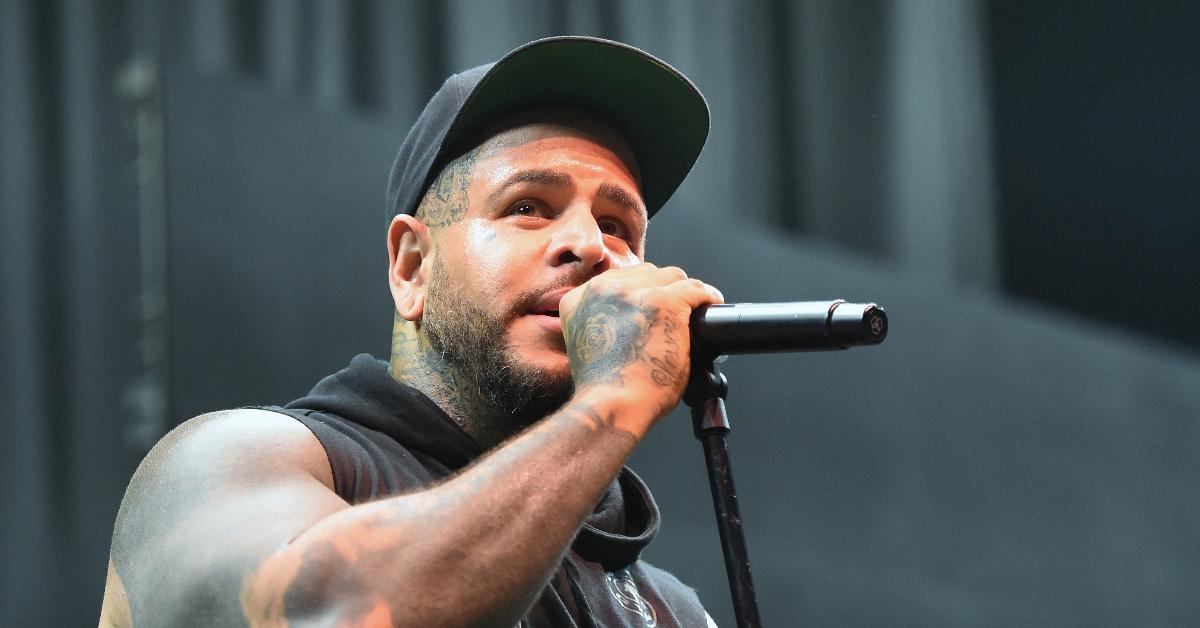 On Saturday, Jan. 9, 2021, the Bad Wolves announced on Instagram that they would continue their journey without Tommy Vext, the singer-songwriter who co-founded the heavy metal group in 2017.
The group refused to provide in-depth information on what led to the decision. Many fans believe that Tommy's highly controversial Instagram posts shared in the summer of 2020 have had to do with the radical step. So, what did Tommy have to say? Why did he leave the Bad Wolves?
Article continues below advertisement
Tommy Vext left Bad Wolves in January 2021. Here's why.
Born in New York on April 15, 1982, Tommy discovered his love of music at an early age. He reportedly founded the thrash metal group Maniacal Disciple in 1996. He formed Bad Wolves with guitarists Doc Coyle and Chris Cain, bassist Kyle Konkiel, and drummer John Boecklin in 2017. So, why the latest changes?
Article continues below advertisement
The exact reasons behind Tommy's departure aren't known. Bad Wolves opted for a fairly vague style with the Instagram announcement, confirming that he will no longer be playing them without giving further details.
"It is true that Bad Wolves and vocalist Tommy Vext have parted ways. The four of us plan to continue making music and a new album is planned for later this year," they wrote on Instagram. "Tommy has been a big part of Bad Wolves and we are grateful for his contributions."
"Right now, what we would like to say is this is not about cancel culture, in what has transpired with the band," John said in a video uploaded to Instagram on Jan. 12, 2021. "We have too much to hold on to to cancel someone over their political beliefs of anything. So I want to keep certain words out of it and all that crap and I know I sound like I'm being vague and cryptic, I'm not trying to be."
Article continues below advertisement
"I do not support violence against police officers," Tommy wrote at one point.
Tommy came under widespread scrutiny by suggesting that there is a terrorist group behind the Black Lives Matter movement — and that the protest series were organized by criminals in a bid to put up a smokescreen for their criminality.
"I do not support police brutality or homicide. I do not support the total miscarriage of justice that has plagued the Black community," Tommy wrote on June 2, 2020. "However, I do not support violence against police officers."
Article continues below advertisement
"I do not need my white friends to feel ashamed of their whiteness," Tommy wrote elsewhere in the 319-word-long post. "The only thing hurting the BLM movement are the criminals using the protests as a distraction for criminality."
According to outlets like My Blono, Tommy may have invoked anti-Semitic sentiments by claiming that George Soros was one of the figures behind BLM in a now-deleted video. This couldn't be verified.
Doc issued a statement condemning Tommy's views on June 11, 2020.
"While it should be noted that I advocate for free speech and don't want to censor anyone, I wholeheartedly disagree with the content of this video," he wrote, as per Theprp.com. "I apologize to anyone who was hurt."