Machine Gun Kelly Is Hosting Two Virtual Concerts — Here's How to Get Tickets
Machine Gun Kelly just released his fifth album and is about to host two live virtual concerts for fans worldwide. Here's how to save your spot.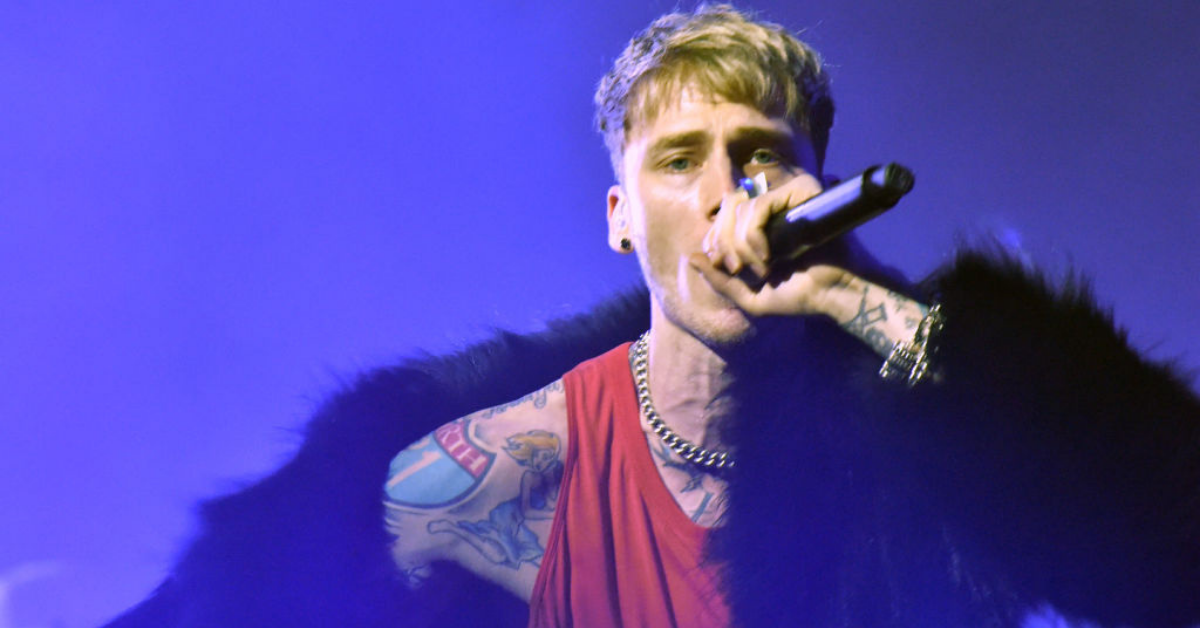 He may be making headlines for his red-hot relationship with Megan Fox, but Colson Baker — better known as Machine Gun Kelly — also has some big career-related news to share. The well-known rapper, songwriter, and actor is taking to the digital world with the release of his fifth studio album and two upcoming virtual concerts.
Fans around the world can enjoy the shows from the comfort and safety of their own homes while respecting social distancing guidelines — and they're psyched.
Article continues below advertisement
Here's the 411 on Machine Gun Kelly's virtual concerts.
Originally, Machine Gun Kelly wanted to go on tour in-person to promote his highly anticipated new album, "Tickets to my Downfall."(Remember when live concerts were a thing?) The album is being branded as pop-punk, which is a departure from Machine Gun Kelly's past releases.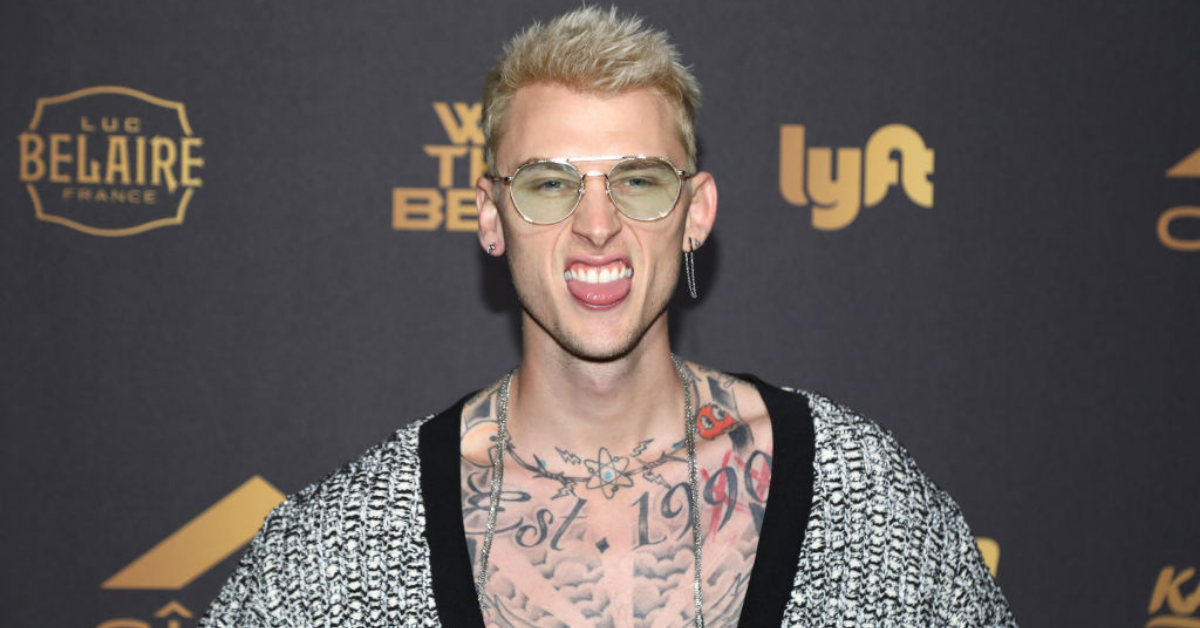 Article continues below advertisement
"I just want to go against what everyone else thinks," the artist reportedly said on SiriusXM's The Howard Stern Show. "I make a pop-punk record … and everyone's like, 'You switched genres!' To me, I just added on to the multiple things I've already done anyway, but, sure, what a narrow-minded way to look at things."
And it looks like "Tickets to my Downfall" is on track to become Machine Gun Kelly's first-ever No. 1 album, surpassing his previous record of No. 4.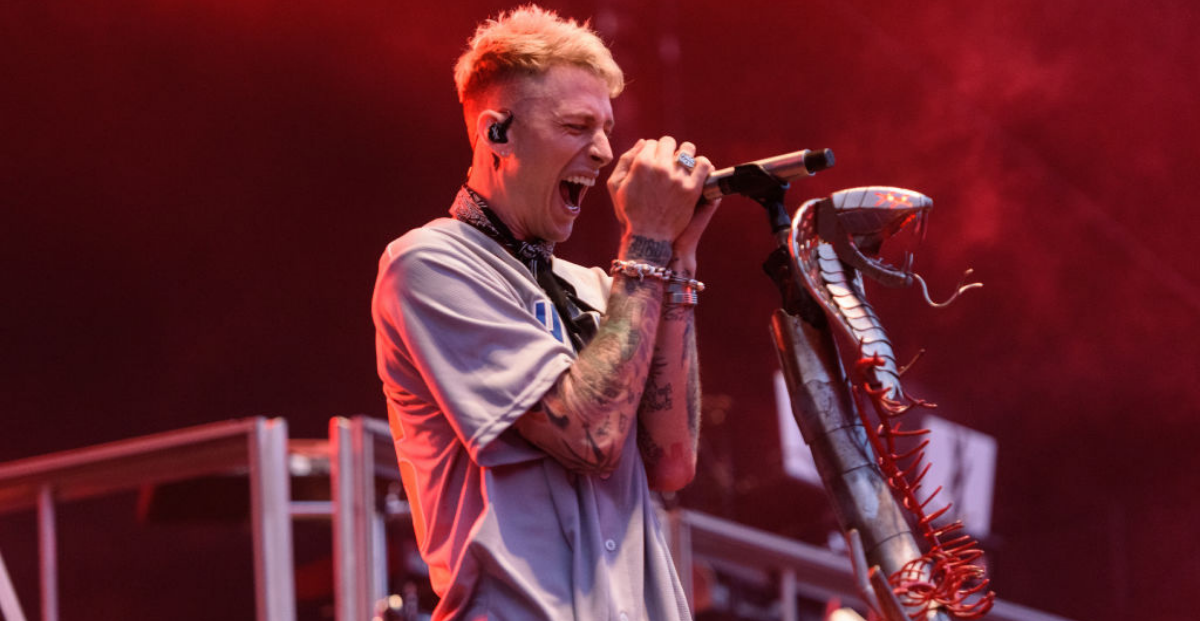 Article continues below advertisement
But the coronavirus thwarted his live tour plans, so he adjusted accordingly by planning a lineup of digital events to bring the new music — and some old favorites — directly to waiting fans. He'll be performing live from The Roxy Theatre in Los Angeles and offering tickets to his streaming shows online.
Article continues below advertisement
On Oct. 1, which he's calling Night #1, Machine Gun Kelly will perform the entire lineup from "Tickets to my Downfall" from start to finish. The album was released on Sept. 25, 2020. The show happens at 9 p.m. EDT.
Then on Oct. 8 — or Night #2 — he'll perform his 2019 album "Hotel Diablo," also from start to finish. Machine Gun Kelly is offering up a Two Night Pass to audience members at a discounted rate.
How to get tickets to Machine Gun Kelly's virtual concerts:
Securing your spot for Machine Gun Kelly's virtual concerts is super simple. Tickets are available here for just $15 per show, or $26.99 for access to both. Upon purchase, virtual concert details, access links, and instructions are emailed to you directly.
There's no word on whether there are a limited number of tickets, but both shows and the Two Night Pass are still available for purchase.
Article continues below advertisement
Other artists have also gone the virtual route.
Machine Gun Kelly joins a growing list of artists who are offering fans continued content opportunities in the digital realm.
That list includes Pitbull, Chris Daughtry, Blake Shelton, and Metallica, as USA Today reports. Jewel also just announced a celebration of the 26th anniversary of her debut album with a live performance set for Nov. 20.
We're looking forward to the shows!