Why Did Iconic '90s Girl Group Xscape Break Up? The Details Are in the Music
Fans want to know why 1992 R&B girl group Xscape broke up after news that the musical act is appearing on a new episode of Verzuz to battle it out with SWV.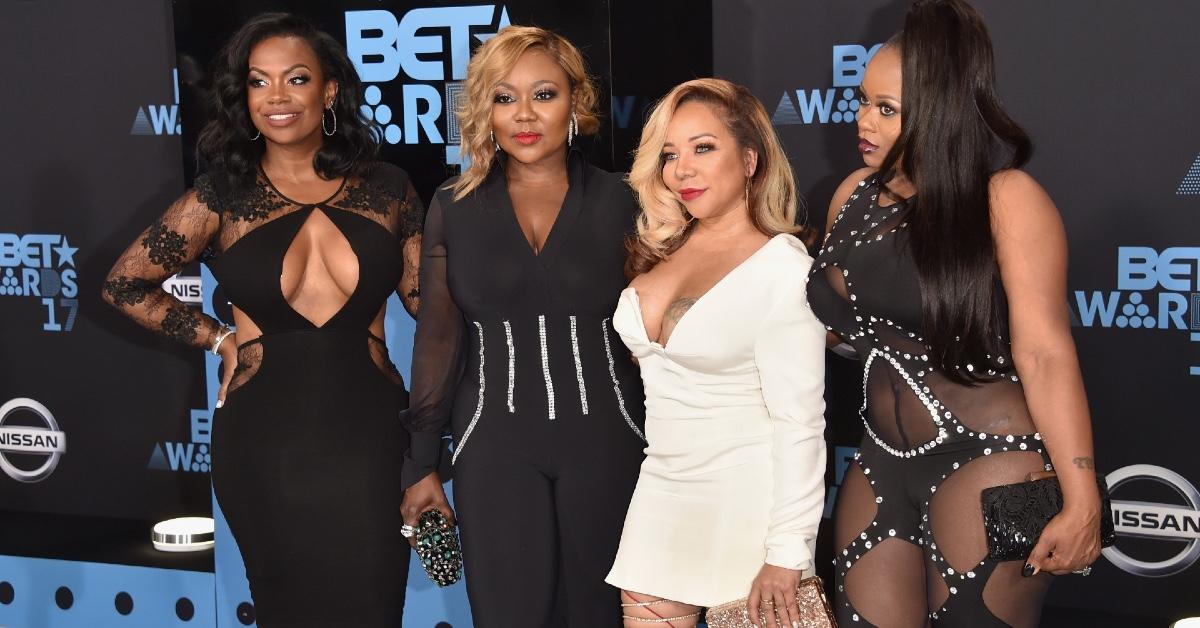 One of the most popular girl groups of the 1990s was called Xscape. The group dominated charts with tracks such as "Just Kickin' It" and "Understanding." Xscape has been formally broken up since 1998 but reunited in 2017 and eventually re-branded to XSCAP3 in 2018.
With their May 8 Verzuz battle against girl group SWV, fans want to know why Xscape broke up in the first place. Read on to find out everything we know!
Article continues below advertisement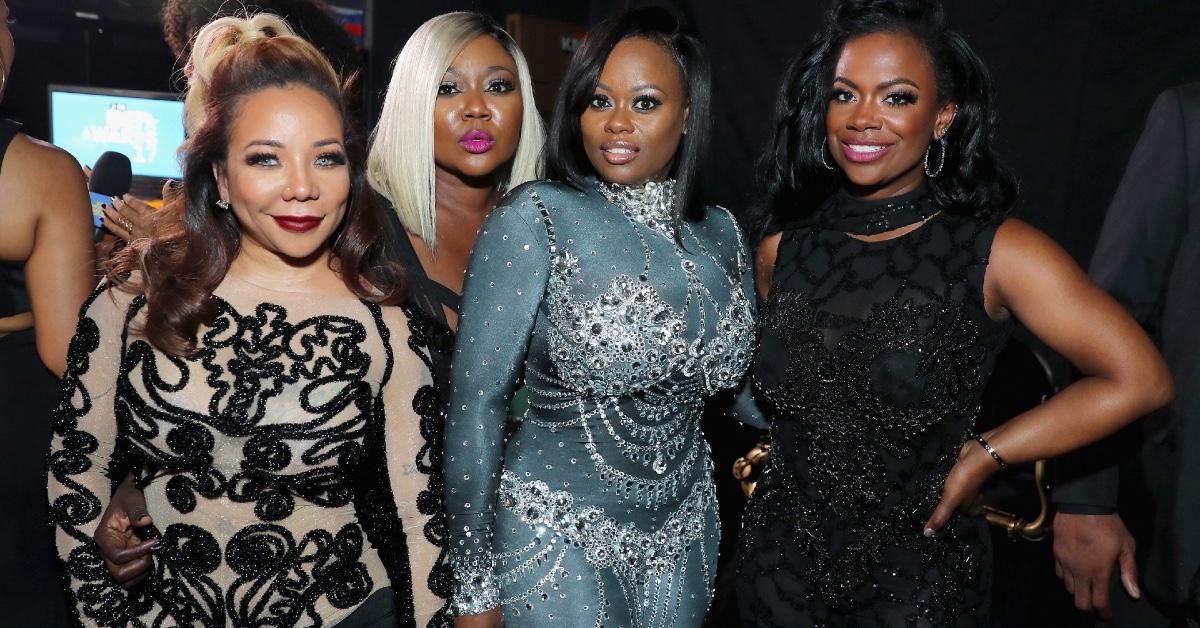 Why did Xscape break up? Producer Jermaine Dupri thinks he was the reason.
Xscape initially had five members: Kandi Burruss, Tameka "Tiny" Cottle, LaTocha Scott, Tamera Coggins-Wynn, and Tamika Scott. The year after their formation, Tamera left the group, making them a quartet. In 2019, songwriter and producer Jermaine Dupri spoke to Ebony, and explained that the breakup might have been his fault.
Article continues below advertisement
Jermaine revealed, "Xscape was Tocha's [LaTocha Scott] group. Whoever's group it is, that means they think they're the lead singer. They meet Jermaine Dupri, and Jermaine Dupri writes a song and he gives the song to Kandi [Burruss] because Kandi's voice sounds like mine. It's no other reason that I gave it to her besides the fact that I wanted her to sing the way I was having T-Boz sing. That created friction from jump."
Article continues below advertisement
Jermaine also noted that once he and Kandi began a romantic relationship, there was even more friction in the group. Reportedly, members accused Kandi of favoritism and of sleeping her way to the top. However, Jermaine says he never gave Kandi special treatment — it was "all about the music."
While Jermaine and Kandi's relationship is allegedly only one of many reasons Xscape broke up, it would understandably put stress on any musical group.
Article continues below advertisement
Xscape has reunited twice before, and they'll do it again on Verzuz.
After the band split in 1998, they reunited two more times. The first was in 2017, at the BET Awards. The group also announced a reunion tour to 29 cities and said they would be joined by Monica and Tamar Braxton. Unfortunately, in November 2017, Kandi announced she would not be making new music with Xscape and wanted instead to pursue Broadway roles.
Then in 2018, the group downsized to a trio without Kandi and rebranded as XSCAP3. They created a recording label, XSCAP3 Entertainment, and signed with Creative Artists Agency in January 2018.
The Bravo special Xscape: Still Kickin' It was released in 2017, but the upcoming episode of Verzuz is the first time the full group will be reunited since then.
Article continues below advertisement
Not to be outdone, Xscape's Verzuz battle will be against fellow girl group SWV. Verzuz was created by musicians Timbaland and Swizz Beats during the coronavirus pandemic as a series of battling DJs. Fans cannot wait to see the battle of the girl groups take place on Saturday, May 8, 2021.
You can stream SMV vs. Xscape exclusively on Verzuz's Instagram Live channel at 8 p.m. EST, or stream through the Triller app.