Stormtroopers Have Always Had Terrible Aim in 'Star Wars' — Here's Why
Stormtroopers have always had bad aim in the beloved 'Star Wars' franchise — why is that? Keep scrolling for all the known details.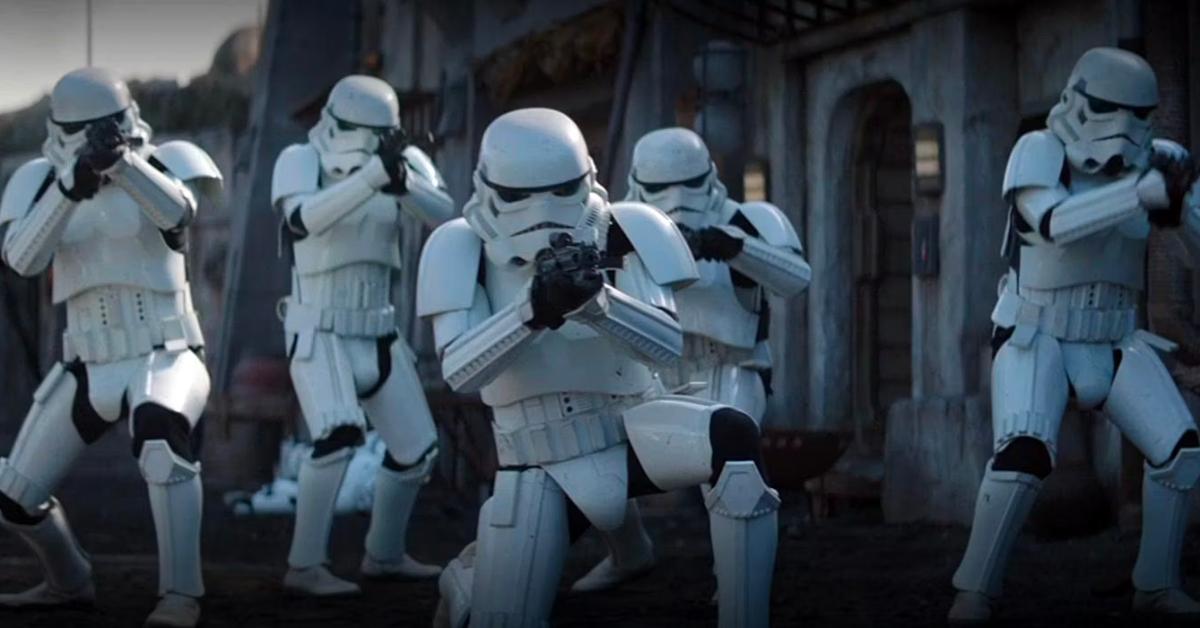 There are various unsolved mysteries in the Star Wars franchise; from Yoda's species name to what lies outside the galaxy, we'll likely never get any answers. But, in our humble opinion, the biggest mystery of all revolves around the supposed "intimidating" Imperial stormtroopers and their oh-so-terrible aim.
Article continues below advertisement
The stormtroopers are considered an elite fighting force, but when you think about it, have any of them actually taken down their rebel targets? Not really, and as a result, they're almost always defeated — why is that? What's the reason for their bad aim? Keep reading for all the known details.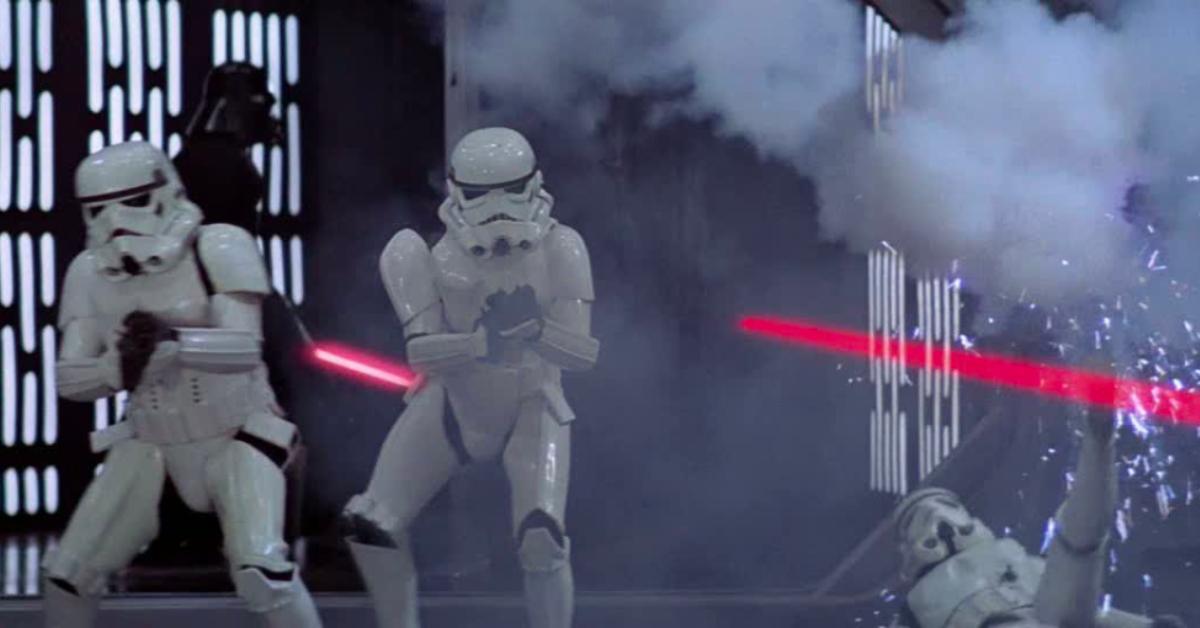 Article continues below advertisement
Why do Stormtroopers have bad aim?
Although it's never been officially revealed why stormtroopers have much bad aim, fans have a few theories. For one, it could be that the armor, specifically the helmets, keeps them from hitting their targets. If you recall, Luke disguises himself as a stormtrooper in A New Hope, and he tells Han, "I can't see a thing in this helmet."
A similar instance occurs in Season 2, Episode 9 of Star Wars Rebels when Kanan and Rex disguised themselves as stormtroopers to rescue their fellow Rebels. While fighting actual stormtroopers, Kanan told Rex, "Wow, you really do shoot like a stormtrooper" because he kept missing his targets. Rex responded, "It's this helmet, I can't see!"
Article continues below advertisement
Rex then tossed the helmet to the side and began hitting every one of his targets with perfect accuracy. Clearly, this proves that the stormtroopers' helmets might make them miss their targets. On the other hand, we have to consider the Force — it tends to throw off people's aim since the energy field can shift objects, including laser blasts.
Article continues below advertisement
There's also the idea that the Empire doesn't make stormtroopers like they used to. A Redditor pointed out that in the original trilogy, Obi-Wan praised their accuracy — but why? His main experience with the forces was with the Clone troopers, who were all incredibly skilled clones of bounty hunter Jango Fett.
When he thinks of stormtroopers, he thinks of the Clones, which are no longer alive. And eventually, fans learn that the stormtroopers really do suck at their job. Following the eradication of the Jedi, the stormtroopers that followed were ordinary people with a lack of adequate training.