'Star Wars' Is Returning to the Big Screen! Details on the Upcoming Films
At 'Star Wars' Celebration 2023, Lucasfilm president Kathleen Kennedy announced three new-live action 'Star Wars' films are on the way.
Ahead of the final installment in the renowned Skywalker Saga, Lucasfilm confirmed that multiple anthology films were in development — but the studio also stated they would take a hiatus following the release of Star Wars: The Rise of Skywalker. Many filmmakers came and went, and by 2022, things weren't looking too good.
Article continues below advertisement
However, talks of a new trilogy surfaced in early 2023, and just a few months later at April's Star Wars Celebration in Europe, three new live-action films were officially announced. Keep reading to learn more!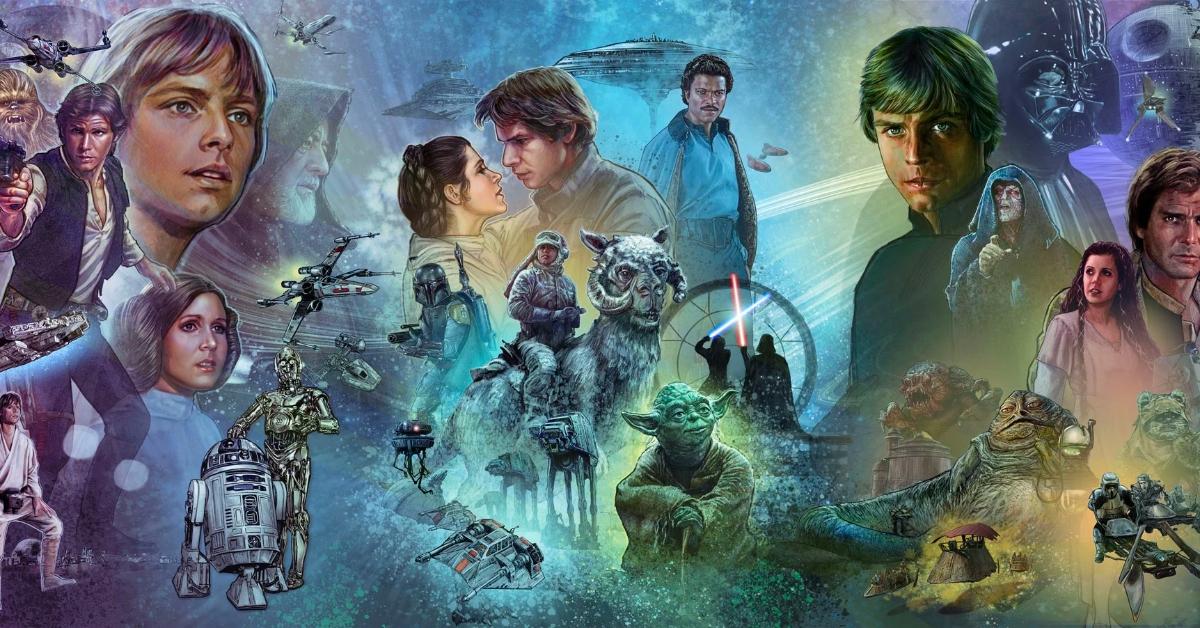 Article continues below advertisement
The next Star Wars' trilogy is a trio of separate stories.
On the first day of SWCE, Lucasfilm president Kathleen Kennedy announced that three new live-action Star Wars films are on the way! The exciting announcement came during Lucasfilm's Studio Showcase. For those wondering, helming the movies are James Mangold, Dave Filoni, and Sharmeen Obaid-Chinoy.
James Mangold's film will go back to the dawn of the Jedi (set 25,000 years before A New Hope) while Dave Filoni's will focus on the New Republic and conclude the Mandoverse. As for Sharmeen Obaid-Chinoy, her film is set 15 years after The Rise of Skywalker and features Daisy Ridley back as Rey as she builds a new Jedi Order.
Article continues below advertisement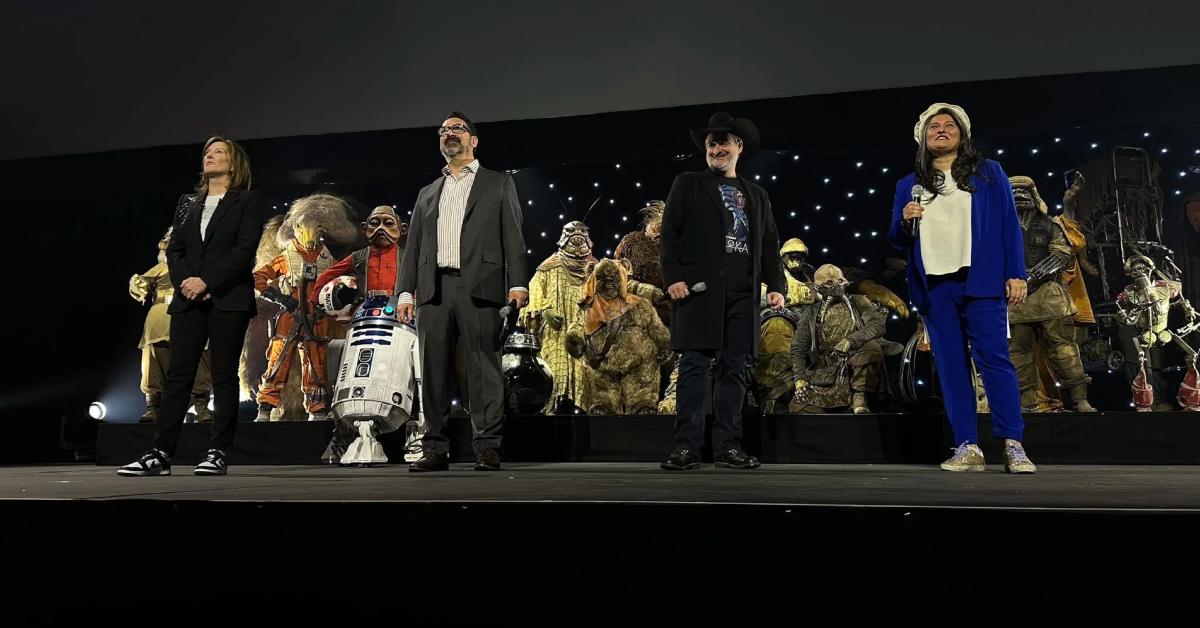 "As you can see by all the television we've been doing, we're exploring a lot of different storylines," Kathleen said at SWCE, per StarWars.com. "This really spawns from what George Lucas said years ago, that he created Star Wars to move forward and backward along a mythological timeline."
Article continues below advertisement
She added, "Now we're looking to broaden that timeline, building a rich future, expanding upon the present, going deep into the past to tell our stories, and we're thrilled to be working with some of the best and most passionate filmmakers on projects that will span the past, the present, and the future."
But wait, what about Taika Waititi's standalone film in the Star Wars universe? Kathleen Kennedy recently gave an update on that with Variety, telling the outlet that he's "still working away."
"He's writing the script himself. He doesn't really want to bring others into that process, and I don't blame him," she told the outlet. "He has a very, very unique voice. So we want to protect that, and that's what he's doing. But we're going to make that one day."