College Football Superstar Stetson Bennett's Nickname "The Mailman" Has Been With Him for Years
Big-time stars in sports tend to be given some pretty elaborate nicknames. So, why is Stetson Bennett called "The Mailman"? What we know.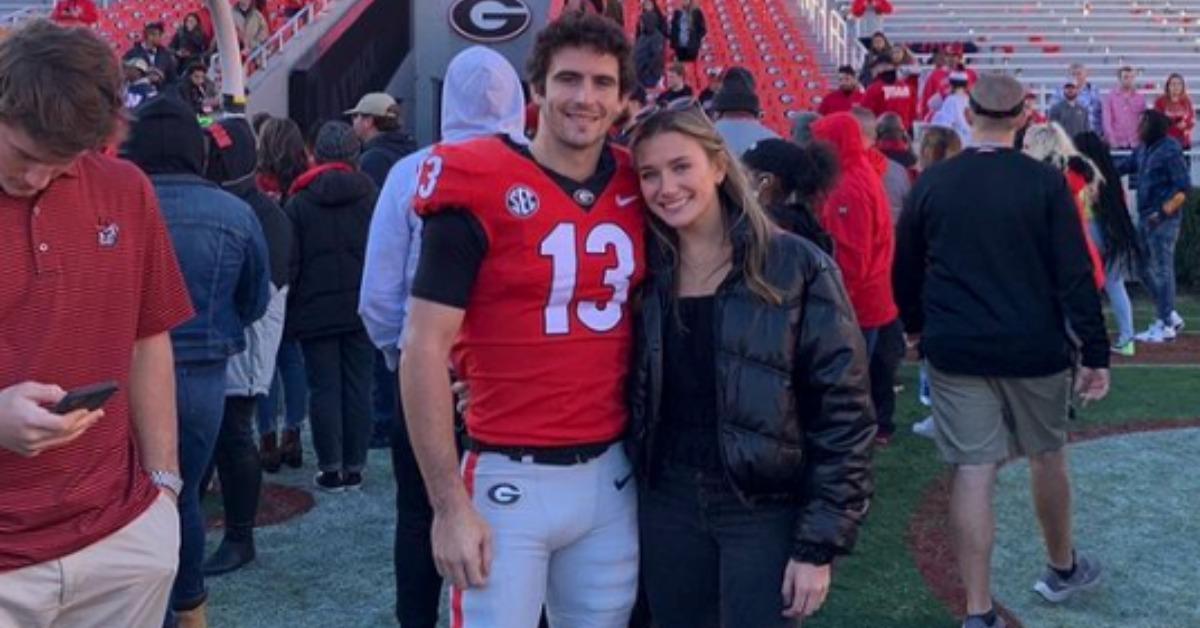 One of the most promising college football stars is Stetson Bennett, starting quarterback for the Georgia Bulldogs. With a seriously impressive record of pass completions and a solid overall tenure as the team's quarterback, he has quickly risen to star status and is a force to be reckoned with in collegiate football.
Article continues below advertisement
Many fans of the Bulldogs and Stetson himself may actually know him by a different name: "The Mailman." This nickname, which has followed the promising young athlete for years, actually has a good reason behind it. Keep reading for a breakdown of why fans call Stetson "The Mailman" both on and off the field.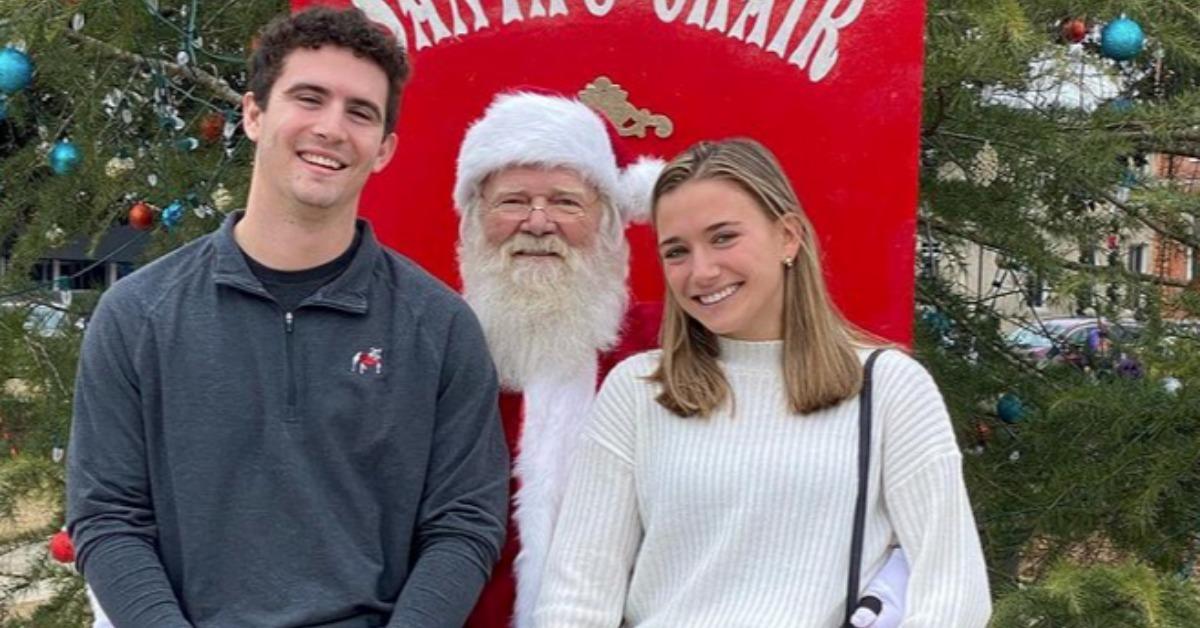 Article continues below advertisement
Why is Stetson Bennett's nickname "The Mailman"?
Everybody loves a good nickname, right? Collegiate and professional sports are full of them, and not only are they (more often than not) more fun and memorable than someone's birth name, but they also allow fans to endear themselves to an athlete even further. Well, in the case of Stetson, his nickname came to be due to a confluence of factors.
First, Stetson is the exact same name as the most prominent hat manufacturer in quite literally all of the U.S. south and west. With that on the back burner, we rewind to when Stetson was still in high school.
Article continues below advertisement
At the time, he was traveling around quite a bit to participate in different football showcases. One thing that Stetson always kept on him (besides a football) was his trusty U.S. Mail hat, something he donned at virtually every showcase he attended.
The hat quickly became a talking point and an easy identifying factor for the budding quarterback. You might be asking yourself why a civilian would wear a hat clearly made for employees of the post office. Well, Stetson told Bleacher Report back in 2016 that there's quite a simple reason he chose the mail hat as opposed to any other.
Article continues below advertisement
"My buddy's father is the mayor of a small town around here, and he's always getting cool things," he said at the time. "I saw the hat one day and asked if I could wear it. I first wore it to a camp in Valdosta [Georgia]. I'm not real big or striking physically, but I wanted to have something people would remember me by."
Stetson became recognized for the hat, and the nickname "The Mailman" quickly followed.
Article continues below advertisement
Beyond the mail hat, the name "The Mailman" also serves as a way to describe how often Stetson consistently delivers for the Bulldogs. He has a 64.4 percent pass completion rate, which is fairly impressive for his age.
Furthermore, the athlete has thrown for 2,638 yards and 27 touchdowns and has just seven interceptions. Basically, he's the team's offensive leader, and his prowess is exactly what they needed to defeat the Alabama Crimson Tide in the finals on Jan. 10, 2022.