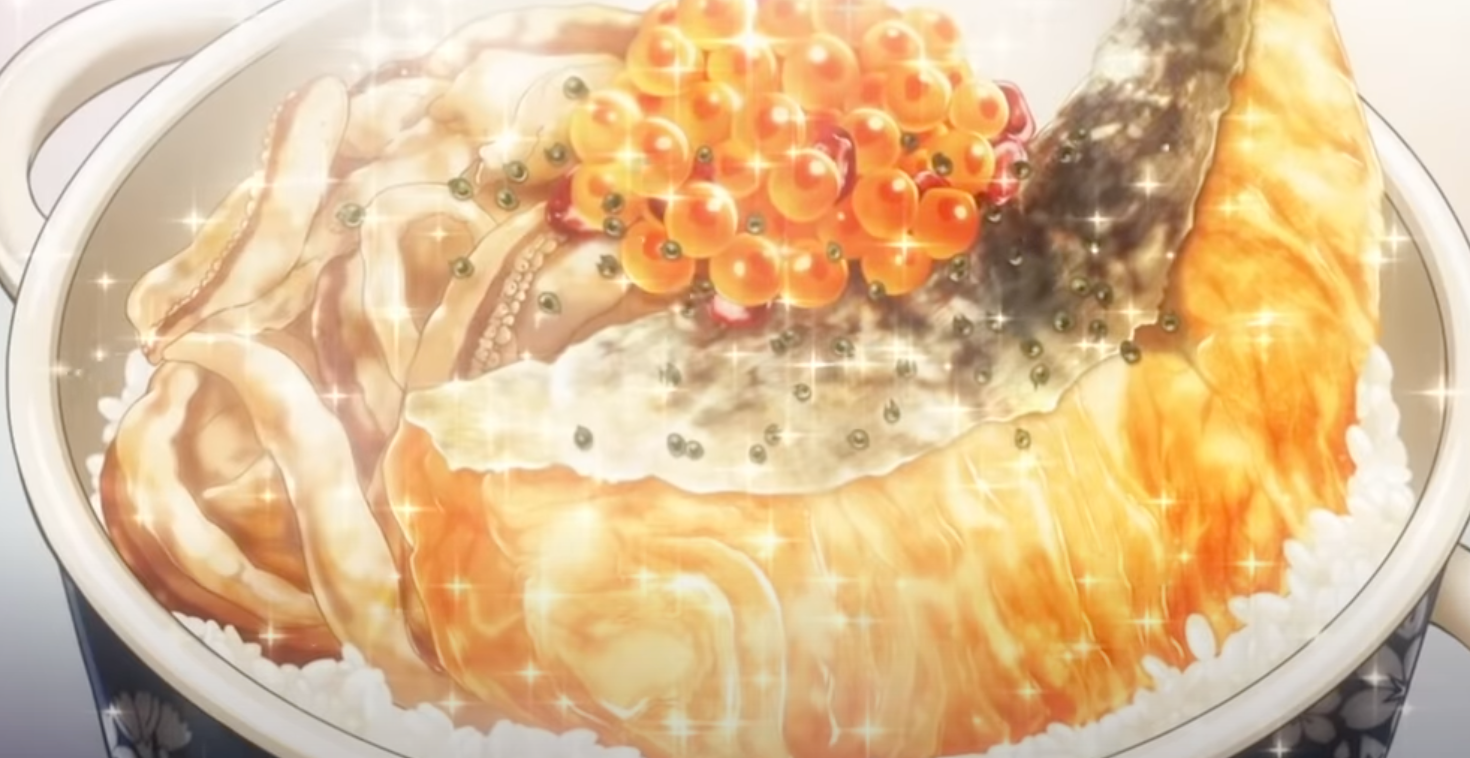 Food in Anime Has a Long History of Looking Absolutely Delicious — Here's Why
If there's one thing anime gets right consistently across all genres, it's food. It basically always looks amazing and makes you want to try and maybe even attempt to make your own versions of these mouthwatering dishes. We've seen full meals, desserts — even cafeteria food looks good enough to eat.
Article continues below advertisement
But why does it tempt us like this? Why does anime food look good all the time? It's a welcomed mystery that fans of Japanese animation have had for years. Here's what we know about why food takes center stage in so many of the scenes.
Why does anime food look so good?
According to video anime club Get In the Robot, there are a few reasons why the food is always top-tier in anime overall. For one, there are the audience's expectations of what it will look like. Making the food look that good can't be easy, so if an artist can do it, they've got the people's attention.
Article continues below advertisement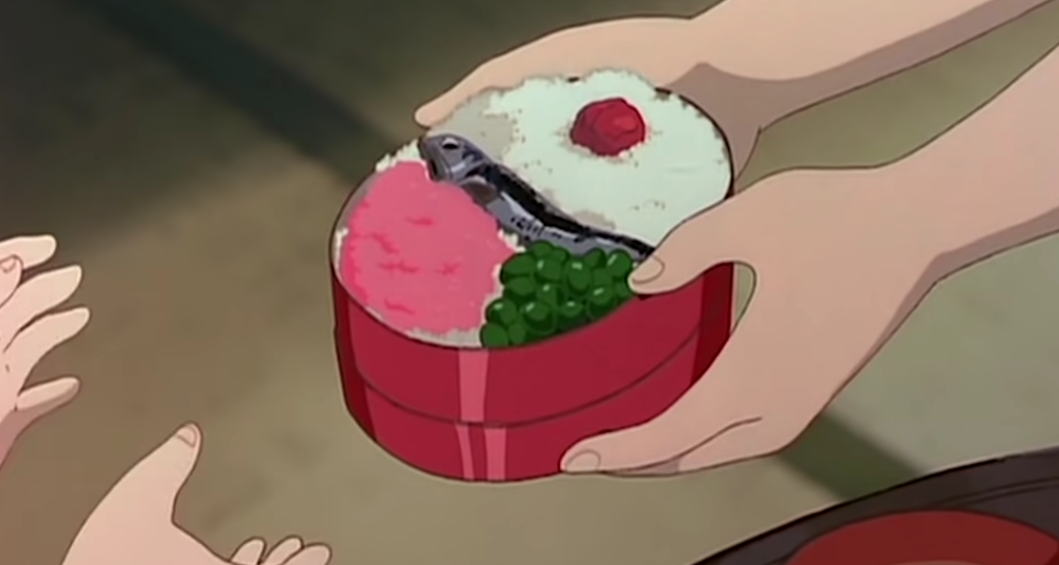 But Japanese people also take their food very seriously. In Japan, traditional food culture, or "washoku," dictates how food is prepped and processed. It is observed to this day. And food has a huge part in so many different elements of the culture — like religion and overall respect — that makes it more important than just something you eat.
Article continues below advertisement
Which anime has the best-looking food?
Which anime you think has the best food is definitely up for debate. It's not for us to tell you. But many believe that Studio Ghibli films put food anime on the map. Many of them are made in the '80s or '90s, so the wet-looking and fresh quality of the food we see in anime today isn't seen in those movies. But that may be exactly what makes it so iconic.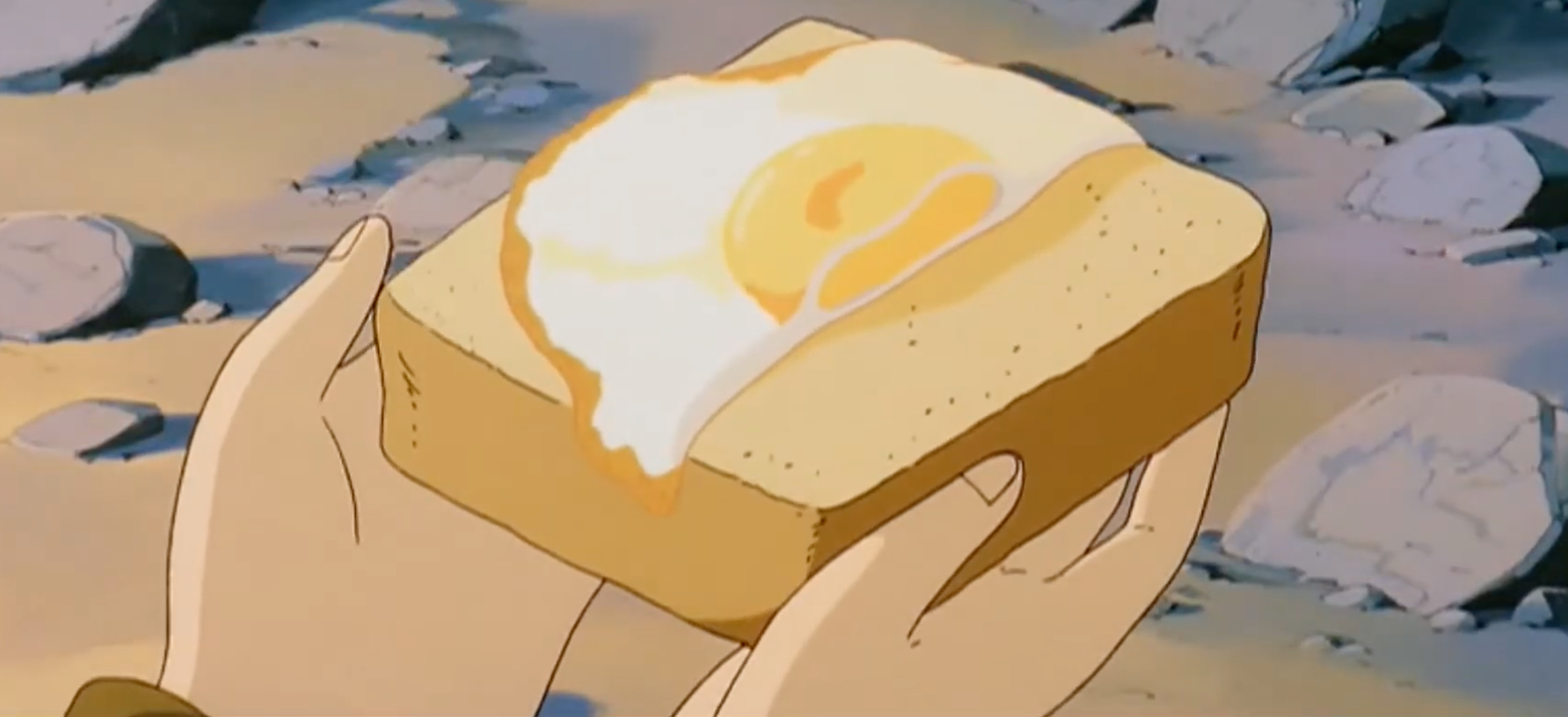 Article continues below advertisement
The food in Studio Ghibli had a way of making food look appetizing without making it over the top with bright colors, water animations, and wafting steam hitting people in the face. It's realistic and attainable. You can take the things in your very real kitchen or head to the market and actually buy things to make these dishes. And they'll probably taste just as good as they look in the movies.
In fact, parts of Studio Ghibli films have become a part of Japanese culture. Every year, the movie Laputa: Castle in the Sky is shown on TV in the country, and around the same time, there's a spike in traffic for egg over toast. In one scene of the movie, an orphan named Pazu shares his egg over toast, or "Laputa bread," with a girl who floated down from the sky named Sheeta. Not only does the food look great, but they eat it in a way that adds to that feeling.
Article continues below advertisement
Now, egg over toast has pretty much become a cultural meme that people in Japan spread yearly.
But there are tons of other anime that also show food that looks like art. Consider Food Wars, or Ramen Fighter Miki if you want to see great-looking dishes all the time.
You can watch many of the Studio Ghibli films on HBO Max. Food Wars is on Netflix and Ramen Fighter Miki is on Crunchyroll.