Dennis Rodman Wears Sunglasses Because He's Seen "Too Many People Lie" to His Face
Why does Dennis Rodman always wear sunglasses? Find out the reason why the former NBA star has opted to never be without his shades.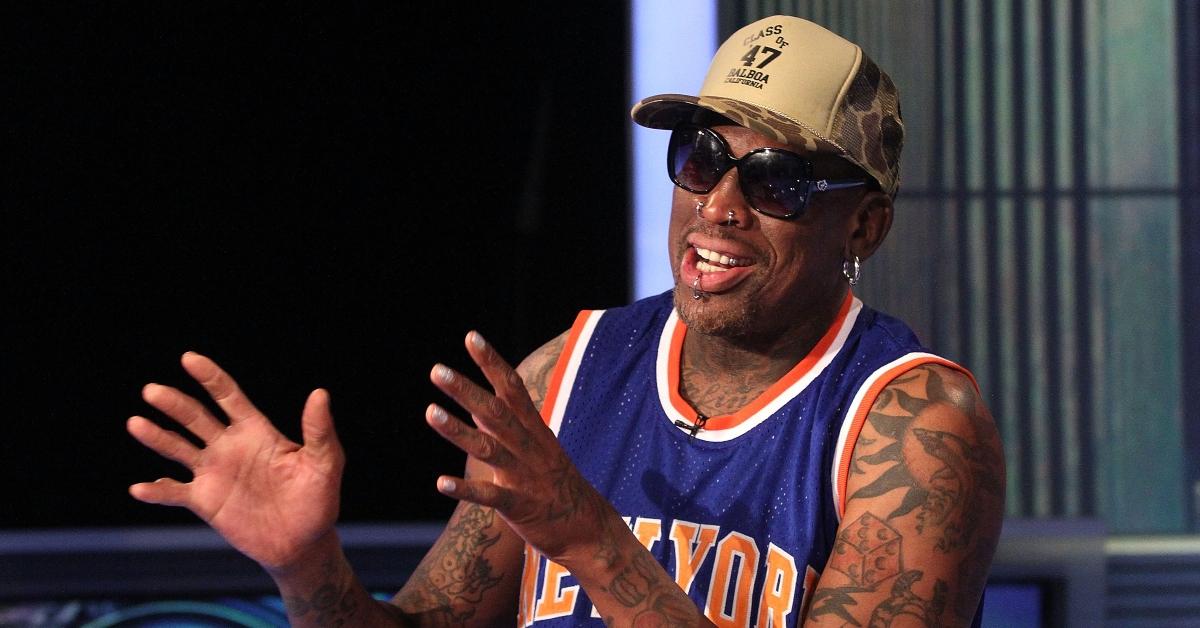 The docuseries The Last Dance follows Michael Jordan and the all-star players of the 1997-1998 Chicago Bulls. In the ESPN documentary, viewers got to learn more about how former NBA player Dennis Rodman attributed to the basketball team's legacy ... and his own.
With wild stories of crazy nights in Vegas, partying, and sexcapades, the documentary confirmed that the man who dated Madonna and Carmen Electra was just as legendary on the court as he was off.
Article continues below advertisement
The Hall of Fame basketball player was a seven-time rebound champion, who turned heads not just for his style of play, but because of his flamboyant persona. The now-58-year-old was known for his multicolored hair, numerous facial piercings, and sunglasses.
In fact, Dennis always had sunglasses on his face when he wasn't on the court.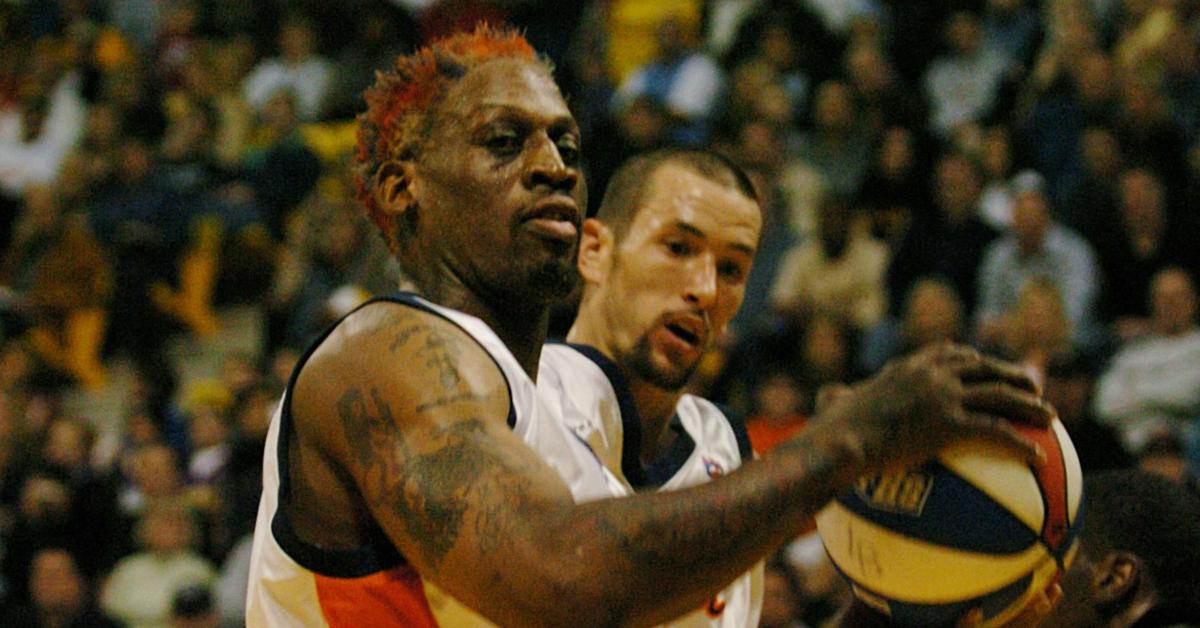 Article continues below advertisement
So, why does Dennis Rodman always wear sunglasses?
Dennis wasn't afraid to take fashion risks, donning fur coats, sparkly shirts, nail polish, and even a wedding dress. But, one staple in the basketball legends wardrobe has to be his shades. Seriously, it's hard to imagine the NBA star without a pair of sunglasses on his face. So, why is he constantly sporting frames?
"I started wearing sunglasses because I've seen too many people lie to my face," Dennis stated in a 2019 interview on the Jordan Harbinger Show. "So I'm wearing sunglasses just to show me how to look at people with how they really are. So I really don't try to communicate visual-wise."
Article continues below advertisement
He continued: "Most of the time when people talk to you face to face, it's pretty much some bullshit. ... 99% of the time when people talk to you about business, about this or that, most of the time they're trying to get information from you or they're trying to sit there, trying to refuel from you and try to use that against you. ... A lot of people are sitting there will take ideas from you now, and spit in your face and then the next day, they'll sit there trying to be your friend."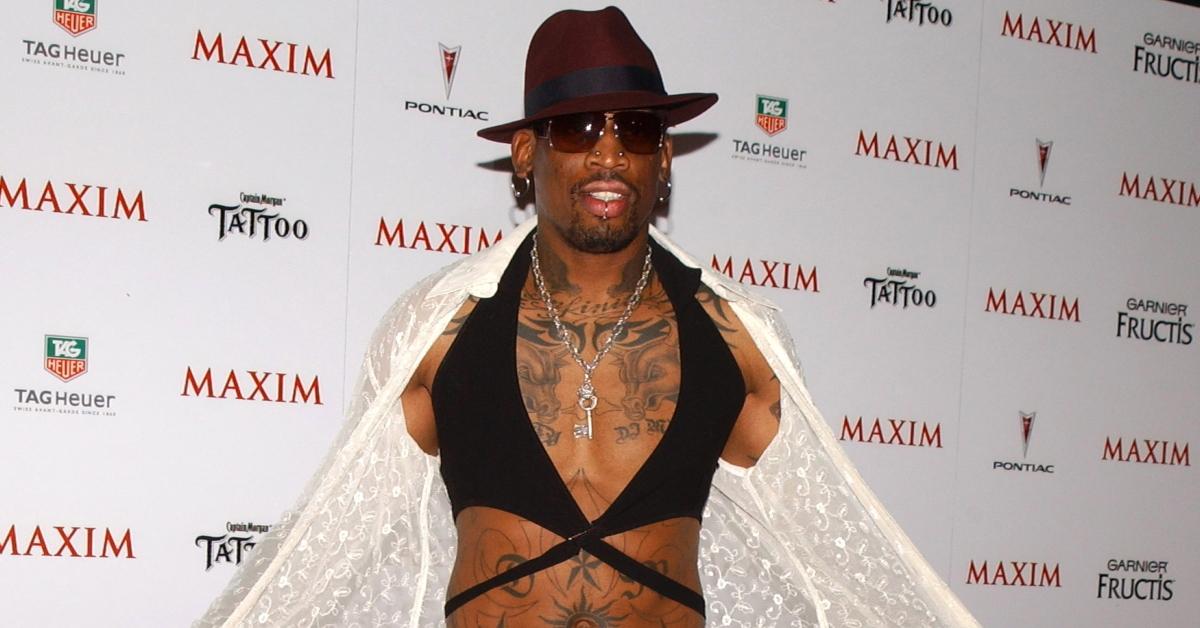 Article continues below advertisement
Though "The Worm" was quite an eccentric character, Dennis famously dated a lot of A-list celebs.
Remember when Dennis Rodman and Carmen Electra were married?
At the time that The Last Dance takes place, the Bulls player and the up-and-coming model / actor were in a serious relationship. In the ESPN docuseries, Carmen opened up about her crazy romance with Dennis.
After the two met at an L.A. nightclub, they soon began a whirlwind romance.
Article continues below advertisement
"He was the bad boy of basketball. He dated Madonna. The next thing I know, he's inviting me to get on a flight to Chicago and see him play," she said. "Seeing the Bulls play was amazing. Michael [Jordan] and Scottie Pippen. That first night in Chicago, Dennis told me, 'You're not leaving.' After that, it was quick. We fell for each other pretty fast."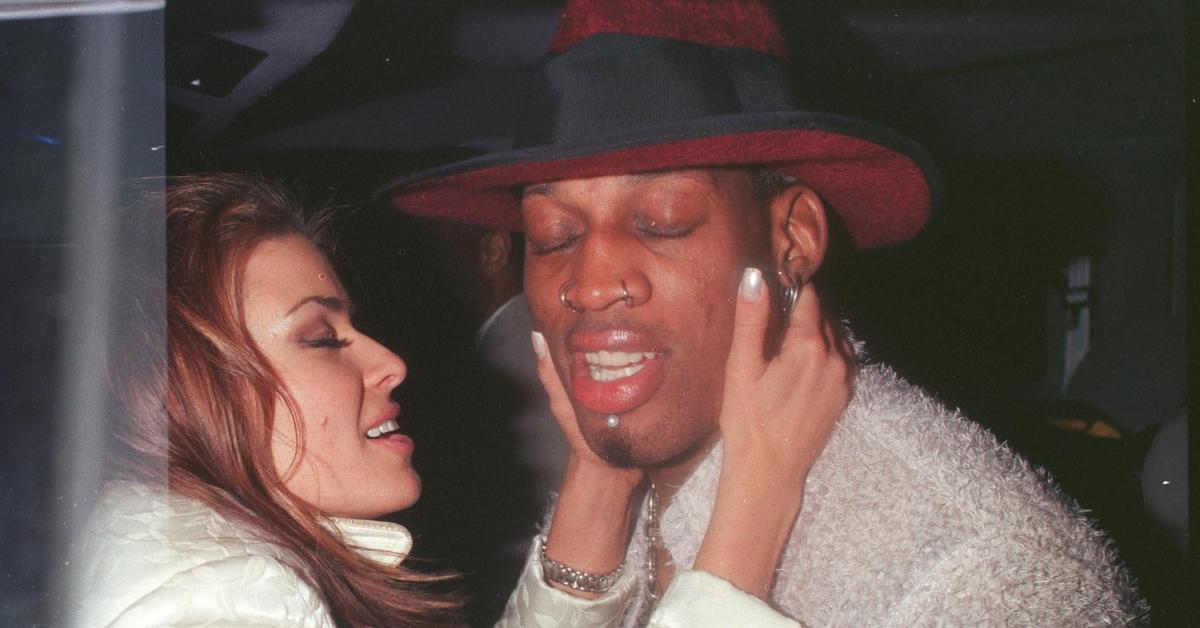 The 48-year-old even disclosed some personal stories between the former couple, including having sex "all over" the Bulls' practice facility and hiding from Michael in a Las Vegas hotel when he came to pick up his teammate for practice after being allowed to go on a 48-hour vacation.
Though Dennis and Carmen married in 1998, the couple filed for divorce just six months later.