Harry Styles Says He Isn't a Fan of the Gender Differentiation
Harry Styles is not interested in changing his genderless style. So why does Harry Styles paint his nails? Because he doesn't think it's feminine.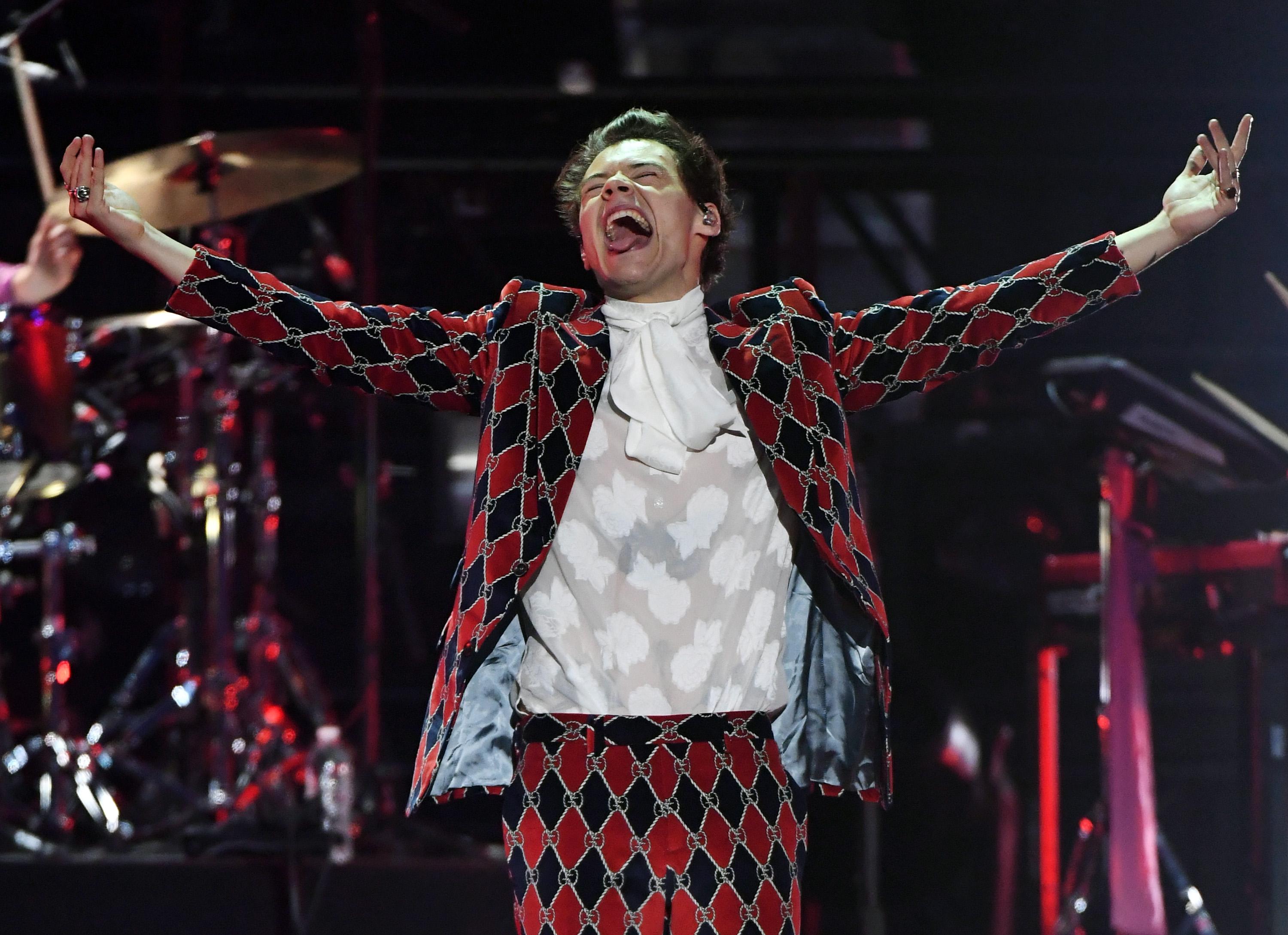 When Harry Styles both hosted and performed on Saturday Night Live in November, social media users and entertainment magazines couldn't help but note the "Skittles" inspired manicure the "Watermelon Sugar" singer sported. He alternated between hot pink and light blue on each nail.
Article continues below advertisement
But it's not the first time Harry has been spotted wearing nail polish. In fact, he's known for experimenting with bright colors and even fruit designs, constantly changing up his manicure. So why does Harry Styles wear nail polish? Because he's not interested in "gender differentiation".
Article continues below advertisement
Why does Harry Styles paint his nails? He doesn't believe it's "feminine".
Harry isn't particularly a fan of the concepts of feminine or masculine. In an article with L'officiel, he questioned if the concepts even exist and if the limits of gender differentiation were still a thing in 2019.
"I don't think people are still looking for this gender differentiation. Even if the masculine and feminine exist, their limits are the subject of a game. We no longer need to be this or that," he said. "I think now, people are just trying to be good. In fashion and other fields, these parameters are no longer as strict as before, and it gives rise to great freedom. It's stimulating."
Article continues below advertisement
This interview isn't the first time Harry spoke about his style.
While promoting his Gucci fragrance, Harry spoke to Dazed about the evolution of his style and how the changes he made helped him become more comfortable in his skin. He cited an instance in 2015 on the red carpet where he sported a cream floral suit as a pivotal instance of him embracing himself and his fashion.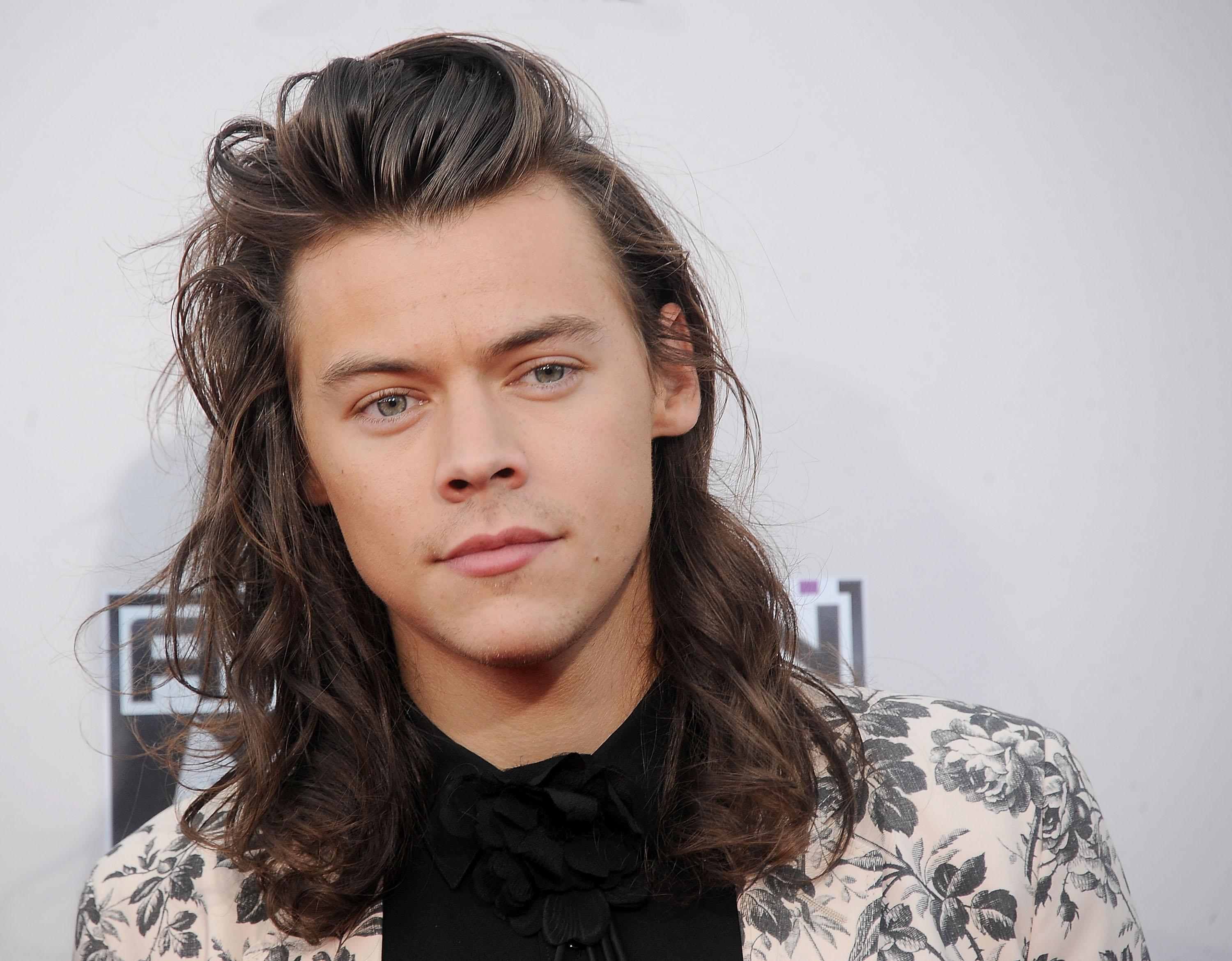 Article continues below advertisement
"I had never really done flares before," he said. "And it was really fun. I just kind of started wearing more and more of it, and at the same time just becoming a lot more comfortable in myself."
He went on to say that he's grateful that he's surrounded himself with open-minded people who encouraged him to embrace wearing the things that he wanted to wear. Being around those friends and collaborators made him "more comfortable to try different things and have a bit more fun".
Article continues below advertisement
When it comes to his experimentation with fashion, Harry has also spoken about his major influence, who happens to be Shania Twain.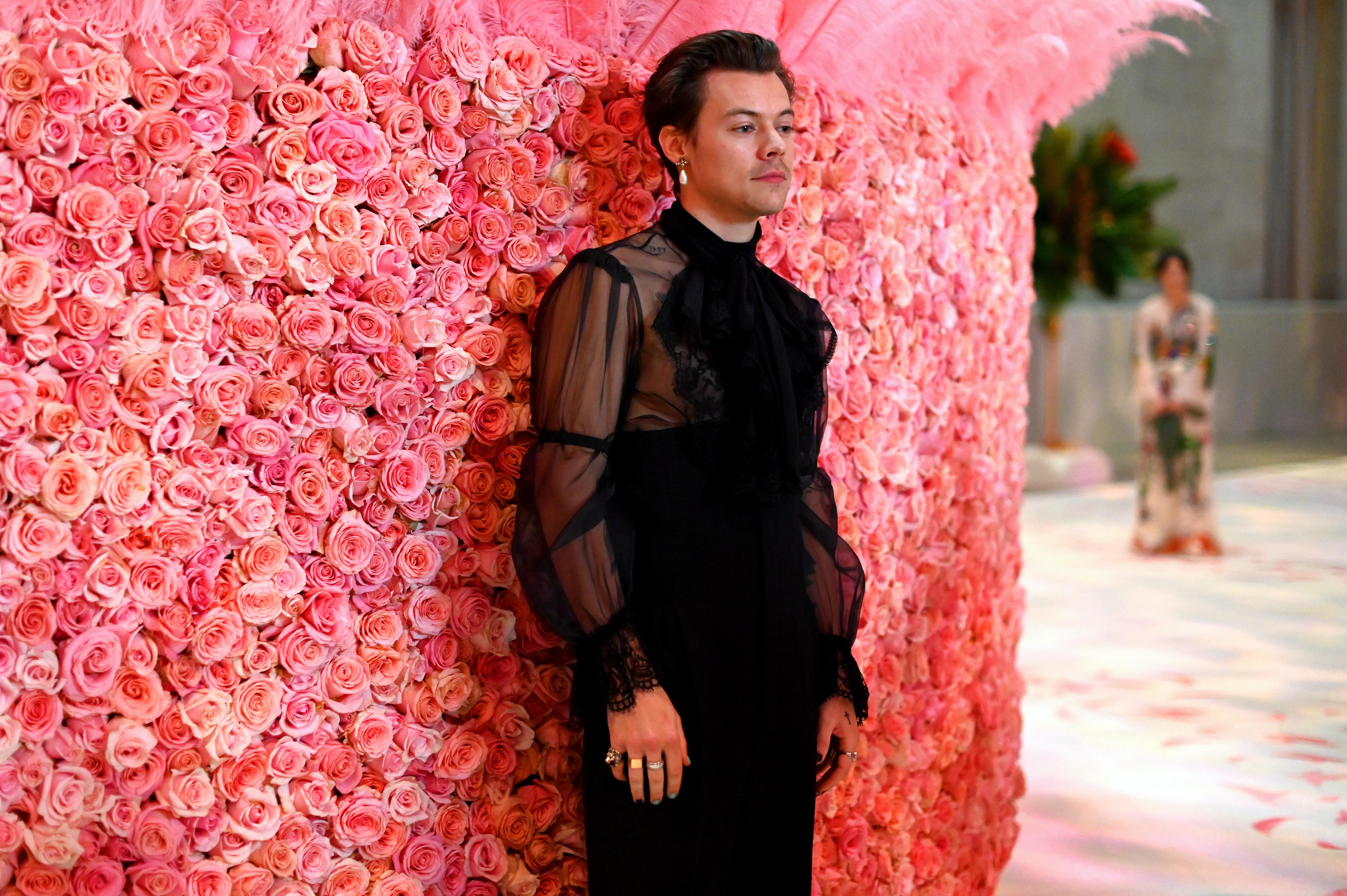 Article continues below advertisement
Harry is not a fan of labels. Not with gender and not with sexuality.
The label of feminine or masculine is not something that Harry embraces. He wears clothing that he's comfortable with. Perhaps someone looks at his outfit and points out that it's labeled as a woman's sweater, but that won't prevent him from wearing it if it's what he wants to wear.
In a recent interview with The Guardian, he said, "What women wear. What men wear. For me it's not a question of that. If I see a nice shirt and get told, 'But it's for ladies.' I think: 'Okaaaay? Doesn't make me want to wear it less though.' I think the moment you feel more comfortable with yourself, it all becomes a lot easier."
In the same interview, Harry was asked about his sexuality as well. He responded back by querying why the question was asked and said that he's not trying to keep any secrets or protect something from the media.
When the interviewer asked him what the right question is he answered that the question should be "who cares?".