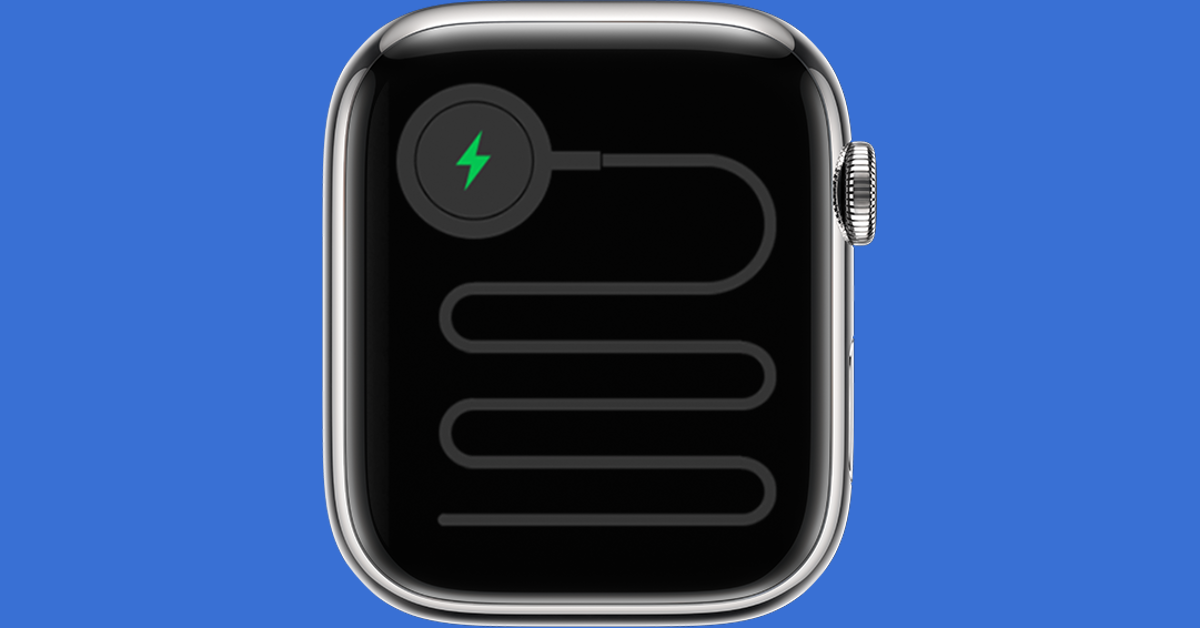 Is the Apple Watch Battery Not Cutting It for You? Here Are Some Juice-Extending Tips
Consumer technology has made huge leaps and bounds in the past 15 years, especially in the mobile space. And while Apple has a lot of detractors, it's hard to argue with the company's success. Since the introduction of the iPhone, the tech giant has built upon that success with a suite of hardware centered around its revolutionary device. One of its more popular products is the Apple Watch, but a lot of users want to know: Why does my Apple Watch battery die so fast?
Article continues below advertisement
Why does my Apple Watch die so fast?
One of the biggest shocks folks had from migrating over to a smartphone was battery shock. It wasn't uncommon for flip/bar phones that sported basic features and simple operating systems to have energy standby times that lasted several days.
Moving over to a device that powers what is essentially a giant interactive screen, however, leaves many users stuck having to charge their phones before the workday is even over.
Article continues below advertisement
And while Apple and other smartphone manufacturers have been packing way larger batteries in their devices over the years, it's difficult to pump more lithium-ion cells in smaller pieces of tech like the Apple Watch.
Although it's rated as having a battery life of 18 hours, there are many folks who complain their Apple Watches don't last them an entire day.
According to Know Your Mobile, the battery capacities for the Apple Watch is "273 mAh for the 38mm variant and 334 mAh for the 44mm variant." Those aren't particularly large numbers, and considering the relatively high-resolution capacitive screens on the watches, it's not difficult to imagine that users who keep those screens on for longer will have a reduced battery life well below the quoted 18-hour time.
Article continues below advertisement
So how do I make my Apple Watch battery last longer?
All of these suggestions are rooted in the same principle: keeping the screen on less throughout the day. There are a few settings that you can toggle on and off to ensure that this happens.
Article continues below advertisement
On your Apple Watch iPhone application, you can reduce the wake time on your device (usually 70 seconds or 15 seconds. Maybe opt for 15 if you're trying to get more juice).
You can also disable the "Wake Screen on Wrist Raise" option entirely, which means you'll have to tap your watch whenever you want to check it.
Another tip that some users report has brought them improved battery life is un-pairing their Apple Watch from their phone and re-pairing it again.
You could also disable push notifications for some applications. If you primarily use your watch to get quick looks at text messages and little else, maybe you don't need to see every email that comes through on your wrist or new Poshmark items that may tickle your fancy.
Article continues below advertisement
If you use your Apple Watch to track workouts, Insider has also reported that manually pausing your workouts instead of having your device try and guess when you're done is a good way to reduce battery drainage. This makes sense considering the watch will go into a "dormant" mode instead of actively monitoring your heart rate.
Article continues below advertisement
You can also disable the Background App Refresh option under the "General" menu in your Apple Watch application. Having background processes enabled means that your watch is intermittently pulling data from your phone to update information on it, which, in turn, drains additional power.
You can also disable "reduce motion" in the app's settings as well, which cuts down the animation times on your device. If all else fails then you may need to take your watch to the Apple Store for service repair. If it's still under warranty, the repair shouldn't cost you anything. If it's out of warranty, then it'll run you $79 for battery service.