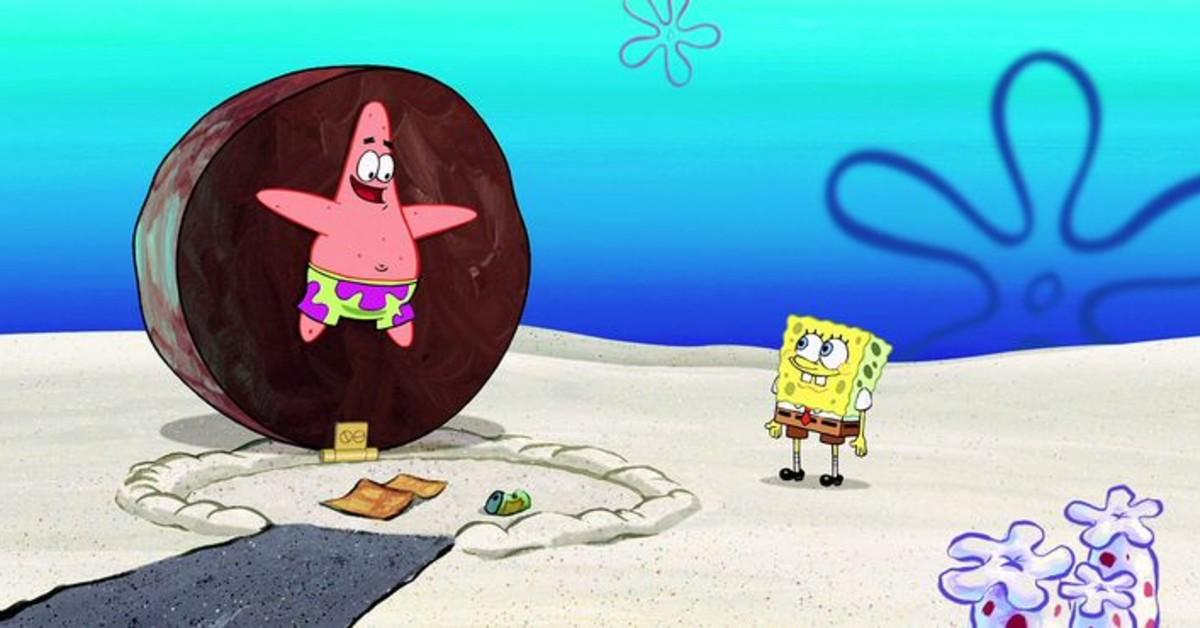 Patrick Star Lives Under a Rock, and 'SpongeBob' Fans Want to Know Why
SpongeBob's best friend, Patrick Star, has lived under a rock for the last 21 years (yes, SpongeBob SquarePants, the TV show on Nickelodeon, is now old enough to drink). Patrick and SpongeBob have turned into a pop culture phenomenon, but fans are still asking why he lives under a rock.
Article continues below advertisement
Do all starfish live under rocks? How come Patrick lives under a rock, but his neighbor, Squidward, lives in a rock? We have questions. So let's start with what we know.
So, why does Patrick Star live under a rock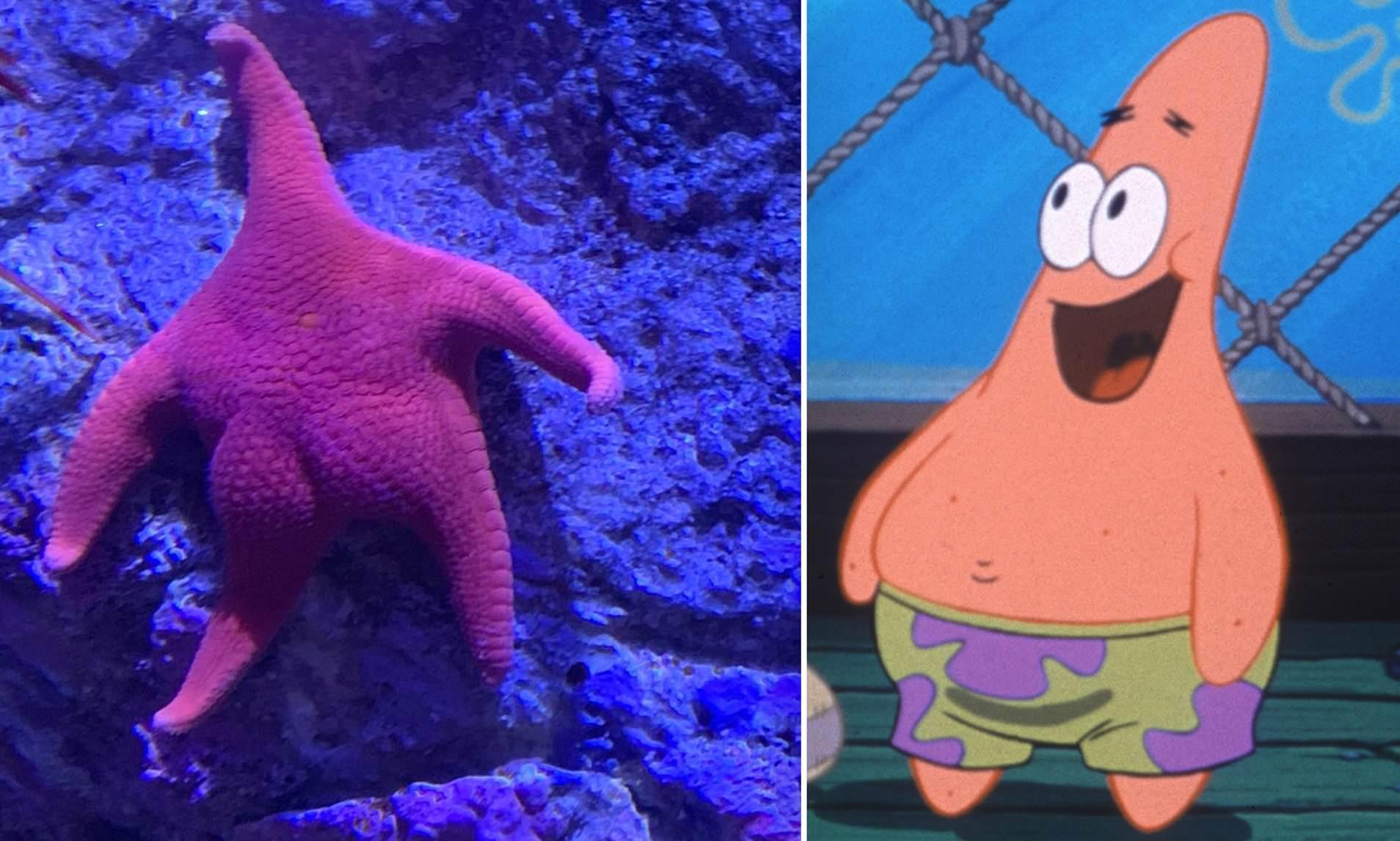 Patrick's rock is somewhat of a mystery. Sometimes there's furniture, sometimes there's sand shaped like furniture, and other times there's nothing at all. He's been able to take his rock and transform it into a home or a mansion or even a tanning bed!
Article continues below advertisement
In the episode, "Sun Bleached," SpongeBob and Patrick turn his rock into a tanning bed because they're not tan enough to get into a party. SpongeBob lets Patrick out at the perfect moment, but Patrick gets distracted by a group of girls and leaves his best friend frying in the rock tanning bed for two hours!
Pretty clueless, right?
Do all starfish live under rocks?
Not according to Blue Planet Aquarium. However, there is a "species of starfish that will hide under rocks and opportunistically wait for their prey. The moment they sense the presence of their prey (dead fish or fish poop), they scurry out of their hideout, grab their food, and tug it back to their hiding place to feast."
Cool! And also, ew!
Article continues below advertisement
There's also another starfish trait that would explain Patrick even better than hiding out lazily under his rock and waiting for food. Starfish have a decentralized central nervous system, which means… they don't have a brain!
To "live under a rock" actually means something.
According to the Merriam-Webster dictionary, to "live under a rock" means "to be unaware of things that most people know about." For instance, if you don't know who Patrick Star is, then you must be living under a rock!
You might see where we're going with this, but just in case…
Article continues below advertisement
Patrick literally lives under a rock, and that's why he's so clueless!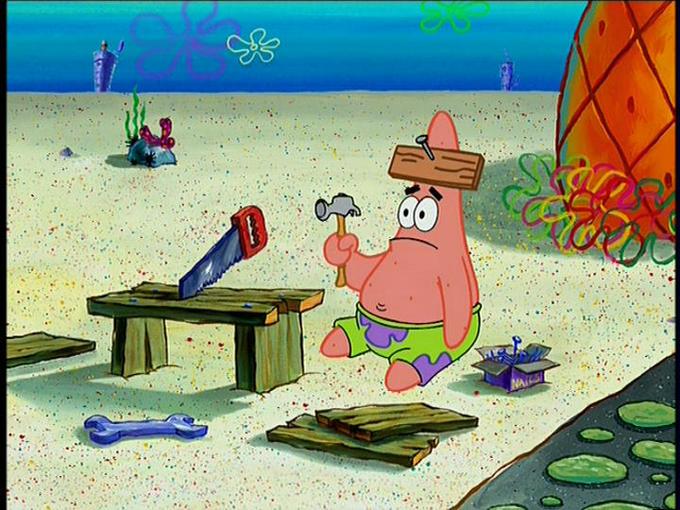 Yes, we were today years old when we realized that Patrick Star is clueless not only because he doesn't have a brain, but because he lives under a rock! It's no secret that the creators of SpongeBob like their puns and wordplay — they set the show in a town called Bikini Bottom, a fun nod to the adults watching the show.
But there might be even more to their wordplay than we thought. One reddit user had a realization, "Patrick lives 'under a rock' and Squidward lives 'in his head.'"
The SpongeBob writers seem to be very intentional with all their jokes. Adult jokes aside, we have "Sandy Cheeks," who lives in a literal bubble, or if you're more optimistic, a glass bubble where she can break the glass ceiling. But the writers haven't given us too many answers about the intentions behind their puns.
Are they there just to be silly, or is there a deeper meaning?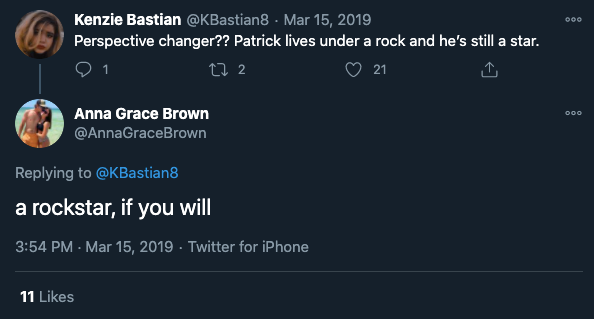 We may never know the real answer, but one Twitter user may have had the best possibility of all: Patrick lives under a rock because he's a rock star.