Phoebe Bridgers Called Her Skeleton Suit Wardrobe the "Best Idea Ever"
Why does Phoebe Bridgers wear a skeleton suit all the time? Read what the Grammy nominee said about her "innocently creepy" go-to wardrobe selection.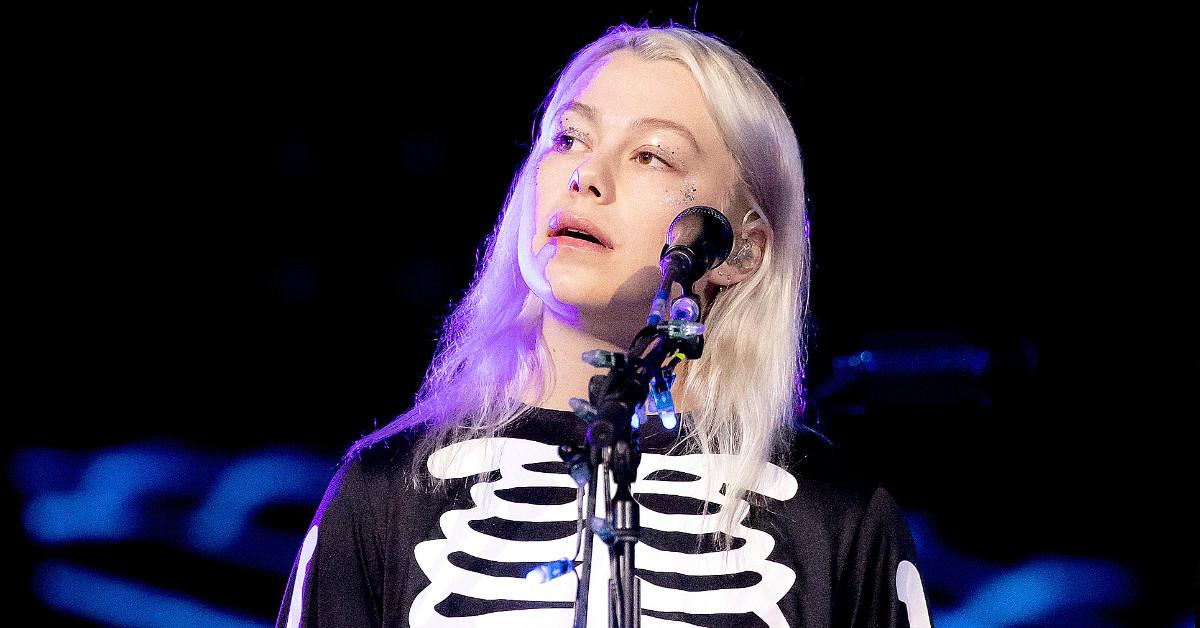 If you're wondering why Phoebe Bridgers wears a skeleton suit in so many of her performances, her music videos, and even her "Punisher" album art, don't read too much into her spooky sartorial selection.
Article continues below advertisement
As Phoebe told The Ringer in June 2020, the skeleton suits just make life a little more comfy for the Grammy nominee.
"I put on the skeleton suit, and it's like, 'Damn, this is comfortable,'" she said. "So I think being a character is funny but it also, it is rooted in reality. Like I really have been wearing the same pajamas for like two months. I wash them every three days, and tried to get another pair online, but they're sold out."
Phoebe Bridgers loves "innocently creepy things," her skeleton costumes included.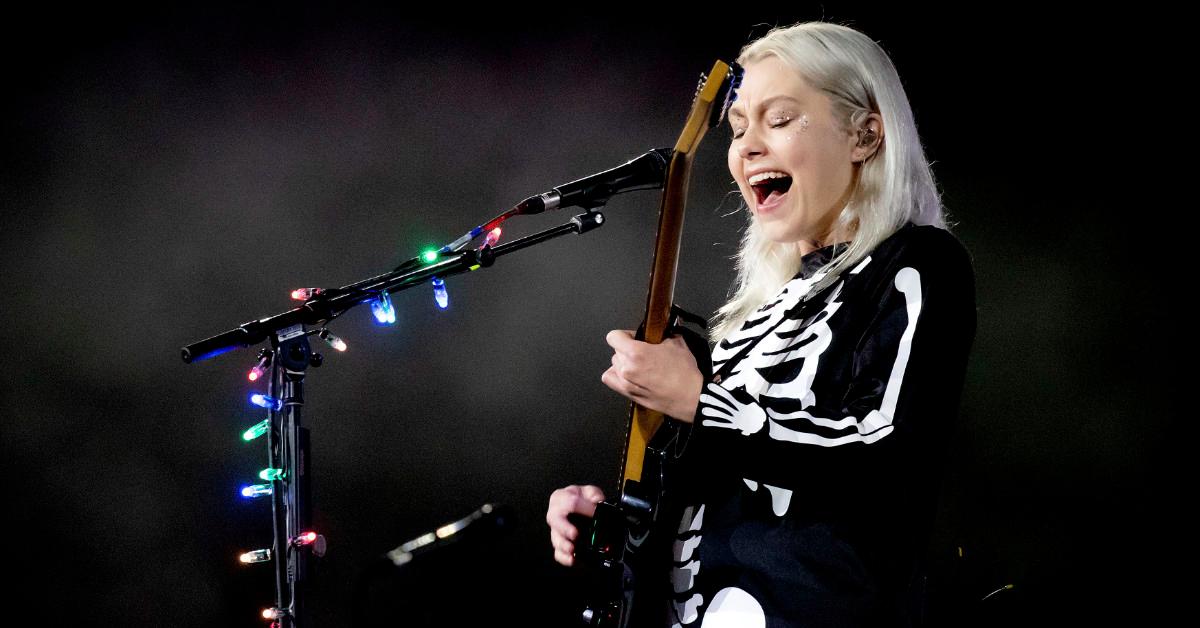 In August 2020, Phoebe revealed to Variety that she has five copies of the skeleton suit. "They're so cheap — it's the best idea ever, to make my "look" the cheapest Halloween costume," she said. "They don't hold up very well — when you sweat in them, they're disgusting — but I have a different one for each day and mass-wash them."
(One Reddit fan reported a different experience: "My b--h ass bought one when I was drunk for $140 on Etsy because I was shopping for a Halloween costume in March.")
Article continues below advertisement
Phoebe went on: "I love things that are innocently creepy. I was mixing my first record [2018's 'Stranger in the Alps'] around Halloween time in Omaha, and I went to Target for three hours. … I just love corny, creepy stuff, which is why my first record's [visual theme] is a ghost and the second one is a skeleton."
Phoebe Bridgers' fans are obsessed with her skeleton suit.
The California-raised singer — who snagged four Grammy nominations this year, including nods for Best New Artist and Best Alternative Music Album — also wore the skeleton suit for her Late Show With Stephen Colbert and Late Late Show With James Corden performances, as well as for her "Kyoto" and "I Know the End" music videos. The latter music video also featured her bandmates in matching get-ups.
Article continues below advertisement
And now fans are eager to get their hands on a skeleton suit just like the ones Phoebe wears (and re-wears).
"Hello PB fans, I'm looking to buy the skeleton jumpsuit she wears, or as close as possible," one devotee wrote on Reddit recently. "Does anyone have a source? I will be your best friend."
In a different Reddit thread, another user wrote, "Does anybody know where to get the iconic skeleton onesie [Phoebe] wears so often?"
Article continues below advertisement
The singer-songwriter's costume is already influencing Amazon recommendations.
After a Reddit user referred that second fan to a skeleton suit on Amazon, a commenter noted that Amazon lists the vinyl version of Phoebe's album "Stranger in the Alps" as a product that customers can buy along with the costume!
And another commenter, meanwhile, pointed out how another Amazon product "frequently bought together" with the skeleton suit is a wig matching Phoebe's blond curly bob.
"Phoebe's making ripples," that commenter wrote.