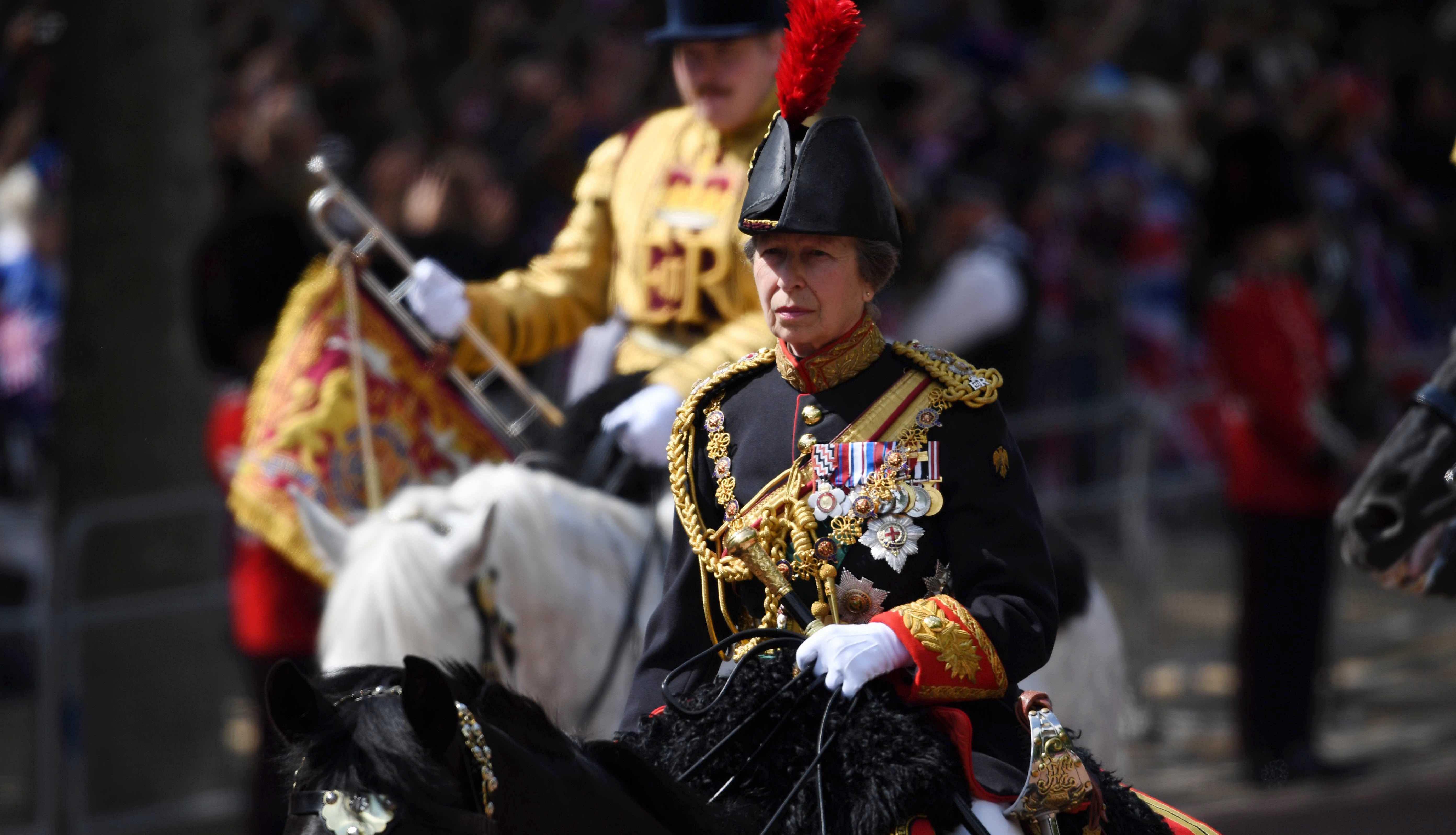 Will Princess Anne Wore a Military Uniform to the Queen's Funeral?
On June 2, 2022, the British Royal Family gathered together at Horse Guards Parade in London for the Trooping the Colour celebration, aka the Queen's birthday parade. It would be the last time the family would gather for her birthday; Queen Elizabeth II died later that year on September 8.
Article continues below advertisement
Although more than 1,400 soldiers, 200 horses, 400 musicians, and countless citizens were in attendance at the parade, all anyone could focus on was Princess Anne's choice of clothing. Unlike the other royal ladies, the 71-year-old donned a military uniform. She will most likely wear the uniform again to the Queen's funeral.
Now we can't help but wonder: Why does Princess Anne wear a uniform? Keep reading to find out!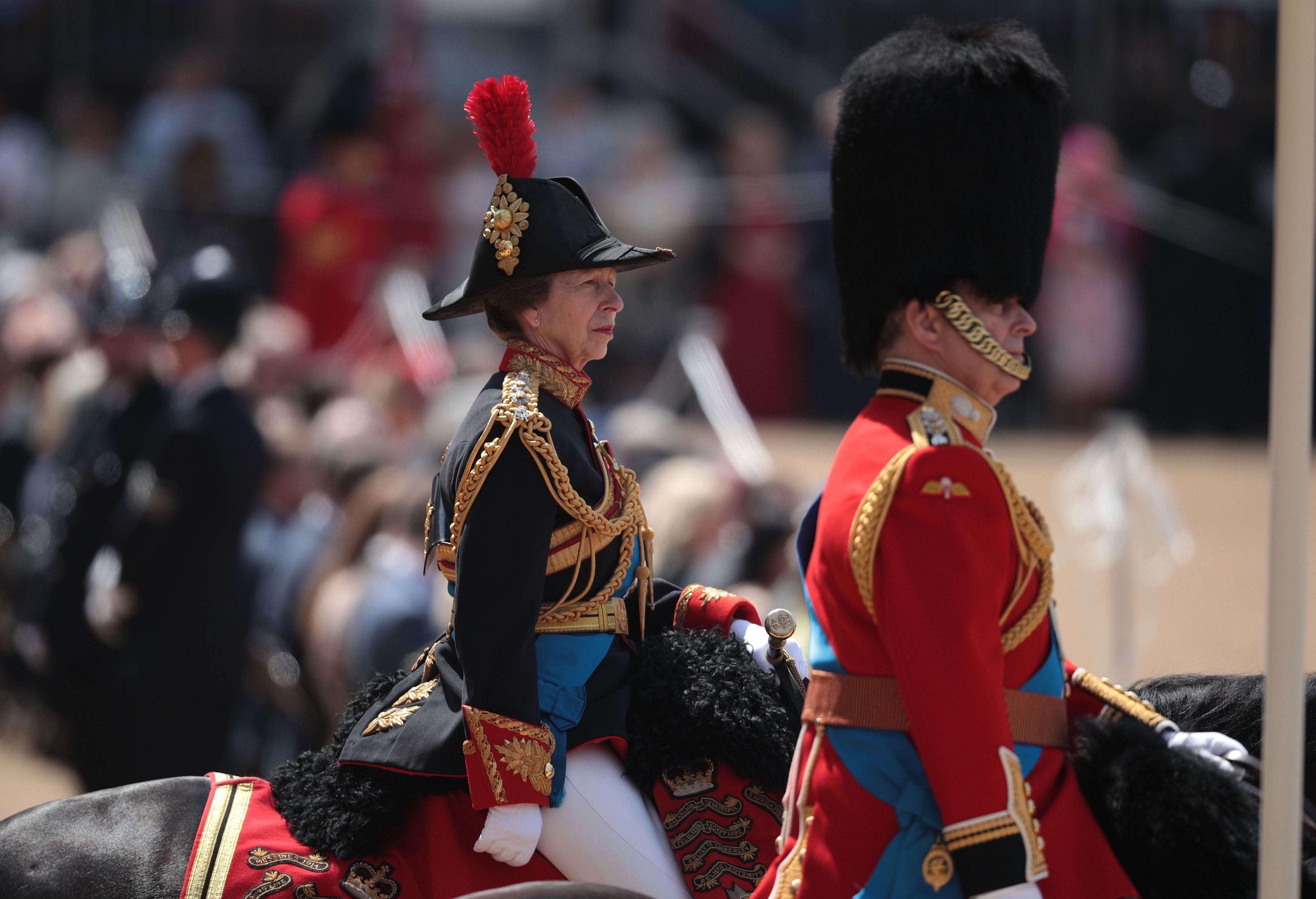 Article continues below advertisement
Why does Princess Anne wear a uniform?
Princess Anne is one of the few women in the Royal Family to wear a military uniform regularly — why is that? Well, according to Royal Central, the Princess Royal has received various honorary military titles from the United Kingdom, including:
Colonel of the Blues and Royals
Admiral and Chief Commandant for Women in the Royal Navy
Colonel-in-Chief the Royal Army Veterinary Corps
Royal Honorary Colonel of the University of London OTC
Commandant-in-Chief of the First Aid Nursing Yeomanry
Colonel-in-Chief of the King's Royal Hussars
Colonel-in-Chief of the Royal Corps of Signals
Honorary Air Commodore of RAF Brize Norton
Commodore-in-Chief of HMNB Portsmouth
Additionally, the outlet noted that Princess Anne assumed the position as Colonel of the Blues and Royals in 1998; because of this role, Princess Anne is permitted to wear a uniform and travel on horseback to the Trooping the Colour ceremony every June.
Article continues below advertisement
Princess Anne also works with several military-based charities.
Princess Anne is involved with over 300 charities and organizations, one of which is the Remembrance Trust. According to its official website, the charity aims to restore the memorials and graves of military personnel worldwide from the pre-WWI era.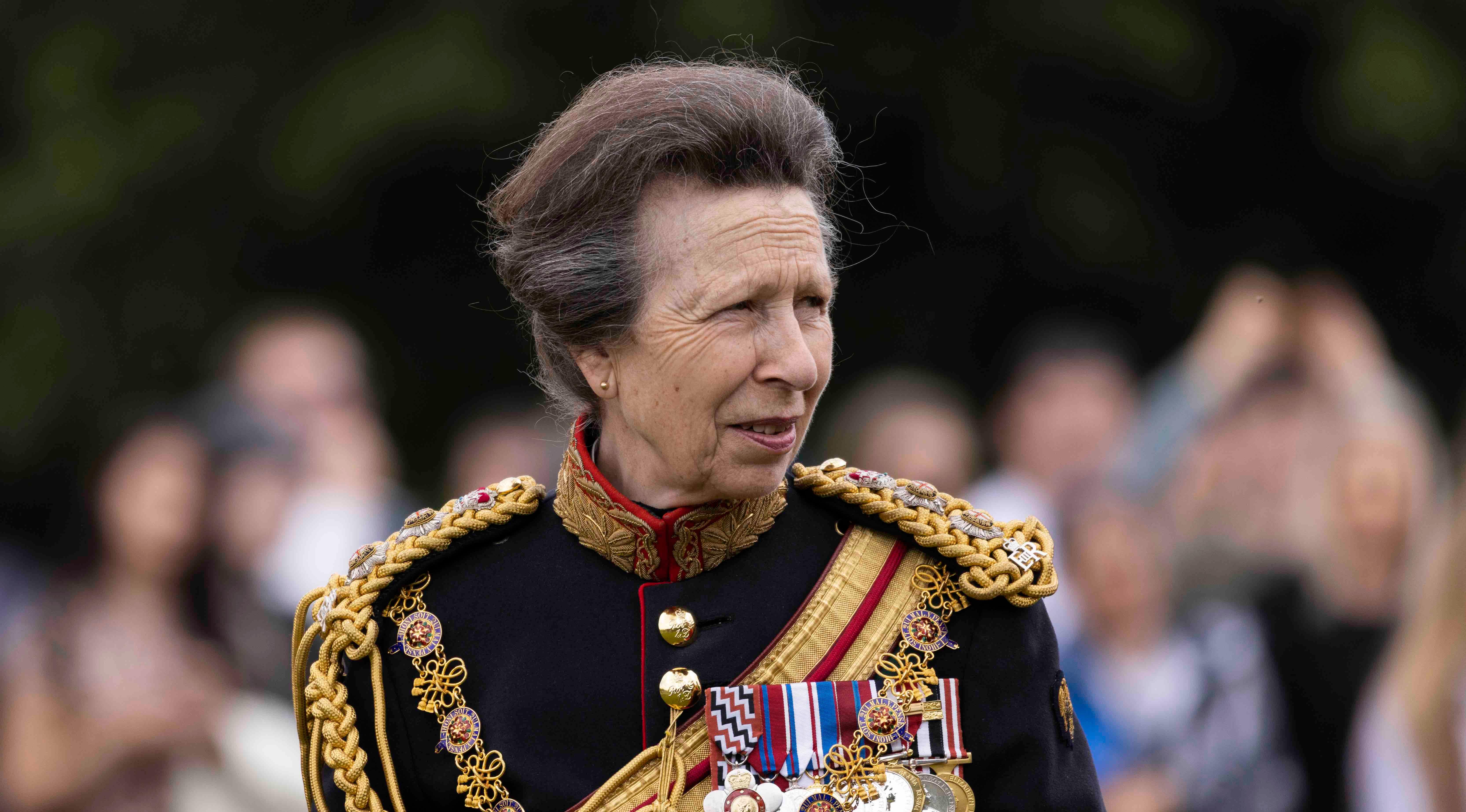 "By documenting and restoring gravesites, we honour the memory of the fallen, and ensure that their story is not forgotten but understood and cherished by future generations," the homepage reads. "We seek to engage the military with our projects, and link those currently serving with their heritage."
Princess Anne is heavily involved in this organization, and it has played a massive part in her military status.