Sam Has an Endearing Nickname for Frodo — 'Mr. Frodo' Meaning Revealed
Many 'The Lord of the Rings' enthusiasts want to know the meaning behind why Sam Gangee refers to Frodo as 'Mr. Frodo.' We have the inside scoop.
When it comes to epic fantasy adventures, few stories can compete with the timeless tale of J.R.R. Tolkien's The Lord of the Rings. The story, is set in the magical world of Middle-earth, where hobbits, wizards, and a whole bunch of jewelry are causing quite a stir. The bond between Frodo Baggins and Samwise Gamgee is an enduring symbol of friendship and loyalty. As fans of the story know, Sam has a peculiar habit of addressing Frodo as "Mr. Frodo."
Article continues below advertisement
If you have never followed the story of The Lord of the Rings, the scoop on Samwise Gamgee is the finest gardener in all of Middle-earth! The dude inherited his green thumb from his father, Hamfast "Gaffer" Gamgee. And he was one heck of a gardener, a real pro! But Sam wasn't just an ordinary gardener. He had a special gig taking care of Frodo Baggins himself. Keep reading to learn why Sam calls Frodo "Mr. Frodo."
Why does Sam always call Frodo 'Mr. Frodo'?
One of the reasons Sam refers to Frodo as "Mr. Frodo" is to show his unwavering respect for his friend and master. As a humble hobbit gardener, Sam has always recognized Frodo's noble lineage and esteemed social standing. By using "Mr.," Sam acknowledges Frodo's position as the Ring-bearer and demonstrates his profound admiration for him.
Article continues below advertisement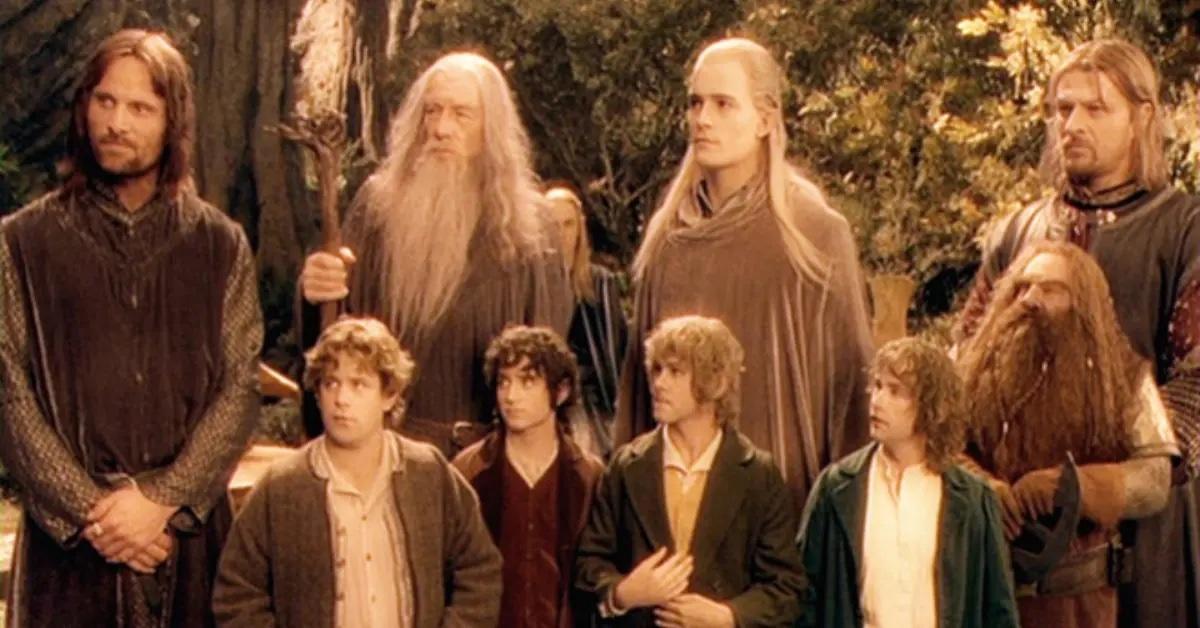 In the hierarchical society of hobbits, social norms and etiquette play a significant role. Sam, being a loyal servant and companion, instinctively understands the importance of boundaries. By addressing Frodo as "Mr. Frodo," Sam reinforces the notion that there's a distinction between their roles and positions. It serves as a reminder that Frodo is the one leading the quest while Sam is there to support and assist him faithfully.
Article continues below advertisement
A JSTOR research article describes Sam's devotion by stating, "He calls Frodo 'Mr. Frodo' not merely for the sake of class distinction, but out of pure respect. He dares not leave Frodo's side in any event, not for fear of condemnation from his master, but because of his genuine love and dedication to him."
We love this Sam guy!
Article continues below advertisement
Another possible reason that Sam gave Frodo the nickname was perhaps because of the hobbit culture. In the Shire, where hobbits reside, tradition and cultural practices are very significant. Since Sam is a hobbit through and through, he adheres to these customs and traditions faithfully.
In hobbit culture, addressing someone with a formal title is considered proper etiquette, particularly when there's a significant age or status difference. Sam's use of "Mr. Frodo" is a nod to his adherence to hobbit customs and serves as a reminder of their shared heritage.
J.R.R. Tolkien was a masterful storyteller renowned for his meticulous attention to detail. The use of "Mr. Frodo" in Sam's dialogues is one such detail that adds depth and authenticity to the characters. By incorporating this form of address, J.R.R. provides a glimpse into the rich tapestry of hobbit society and its intricacies, which further immerses readers into the fantastical world he created.