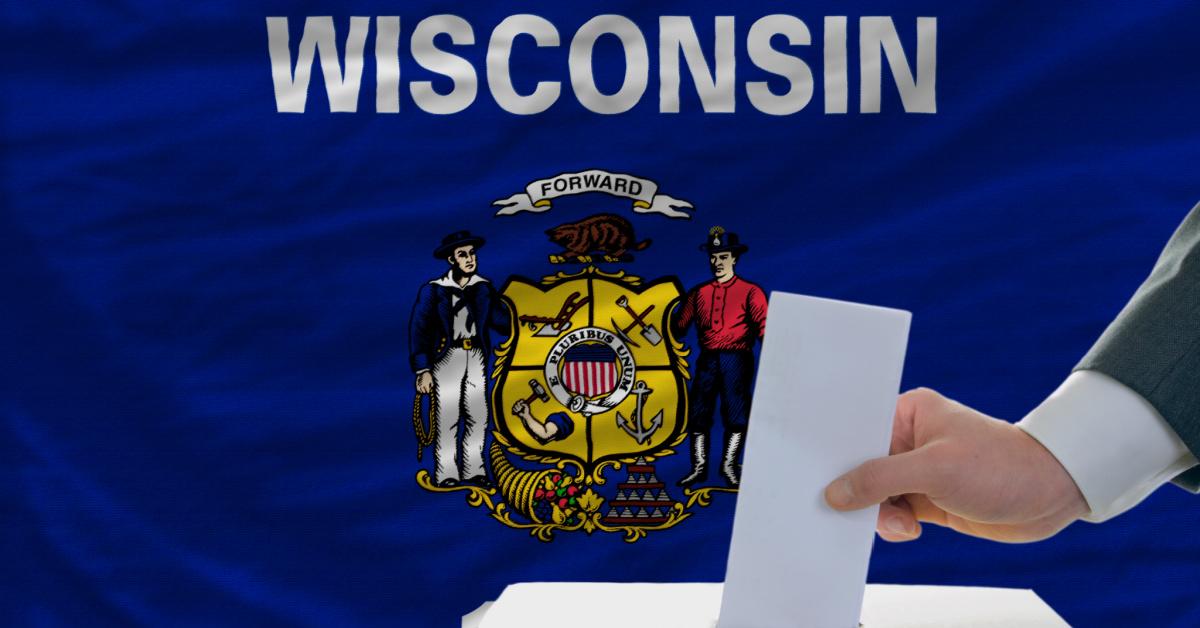 No, Wisconsin Doesn't Have More Votes Than Registered Voters
Shortly after Wisconsin was called for Joe Biden in the 2020 election, people started claiming fraud and saying the numbers didn't add up. But they do.
Like a lot of people in the U.S. (as well as in other parts of the world), we've been glued to our televisions and computers and cell phones pretty much constantly as the election results continue to roll in. Or not roll in, as it were. And just like you, we've got lots of questions. Can Trump run again if he loses in 2020? Why is it taking so long for some states to report results? Does Joe Biden have a dog? (Hey, we never said all of the questions were hard-hitting!)
Article continues below advertisement
We also noticed that a lot of people have questions about the results that have already come in, specifically in Wisconsin. Some people are claiming that the Badger State — which has already been called for Joe Biden — is showing more votes than there are registered voters. What's going on there?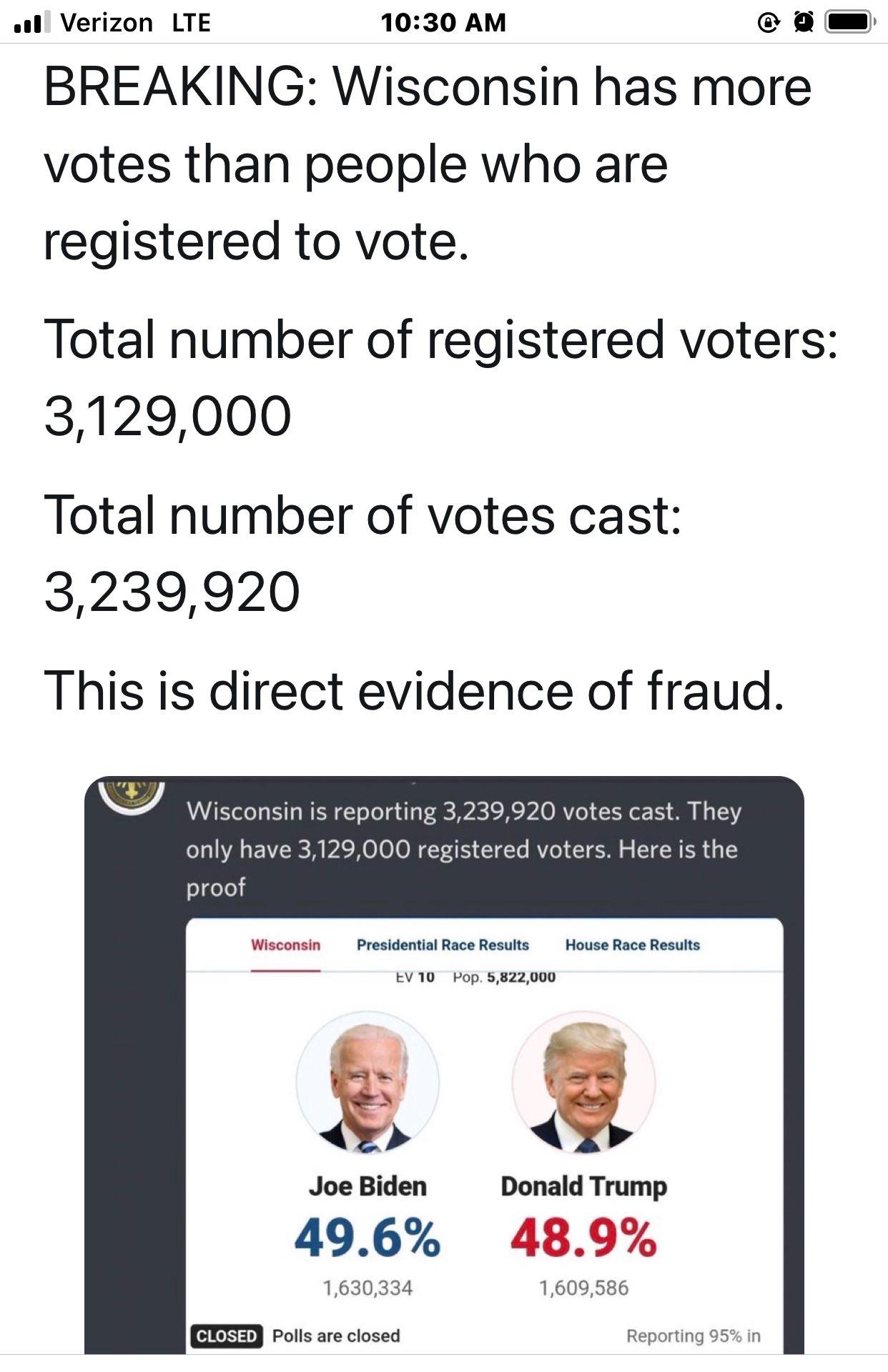 Article continues below advertisement
Why does Wisconsin have more votes than registered voters?
Every person who is registered to vote can only vote one time — that's always been the case, although in 2020, it's worth reiterating just to make sure that we're all on the same page. Obviously, that means that the number of counted votes cannot exceed the number of registered voters in each state.
However, after Wisconsin turned blue, some took to social media to point out that the number of counted votes and the number of registered voters didn't match up. Specifically, one viral tweet (which has since been deleted) claimed that Wisconsin had only 3,129,000 registered voters, but was reporting a count of 3,239,920. Clear evidence of fraud, right?
Article continues below advertisement
Well, no. As a matter of fact, the people sowing unrest regarding the Wisconsin votes were actually just misinformed and working from an incorrect set of data (we'll give them the benefit of the doubt on this one and assume it was an honest mistake). That 3,129,000 is the number of registered voters in Wisconsin in 2018 — not in 2020.
Article continues below advertisement
According to the Wisconsin Elections Commission, the state had 3,684,726 active registered voters on Nov. 1, 2020. As of the time of this writing, the New York Times is reporting a total of 3,297,420 ballots cast in total (which also calls into question the other number in the tweet that incorrectly claimed fraud had occurred). Also, Wisconsin is one of the states that allow same-day voter registration, so the number of registered voters on Election Day was likely even higher.
In other words, the numbers coming out of Wisconsin are well within the expected ranges, and there is no evidence of fraudulent ballots being added to inflate Joe Biden's final tally.
As with all claims on the internet — and perhaps especially with claims related to historic elections — it's important to do a little bit of extra digging in order to verify the info before blindly retweeting or sharing a Facebook update. In this particular instance, the claim was very easy to debunk with a couple of quick Google searches, but that didn't stop thousands of people from sharing the incorrect information online. Do your due diligence before blindly retweeting, folks!