Becky Lynch Stuns Fans With WWE Departure: "I'm Gonna Go Be a Mother"
Word on the street is that "The Man" will no longer be in the WWE, but why is Becky Lynch leaving in the first place? Details inside.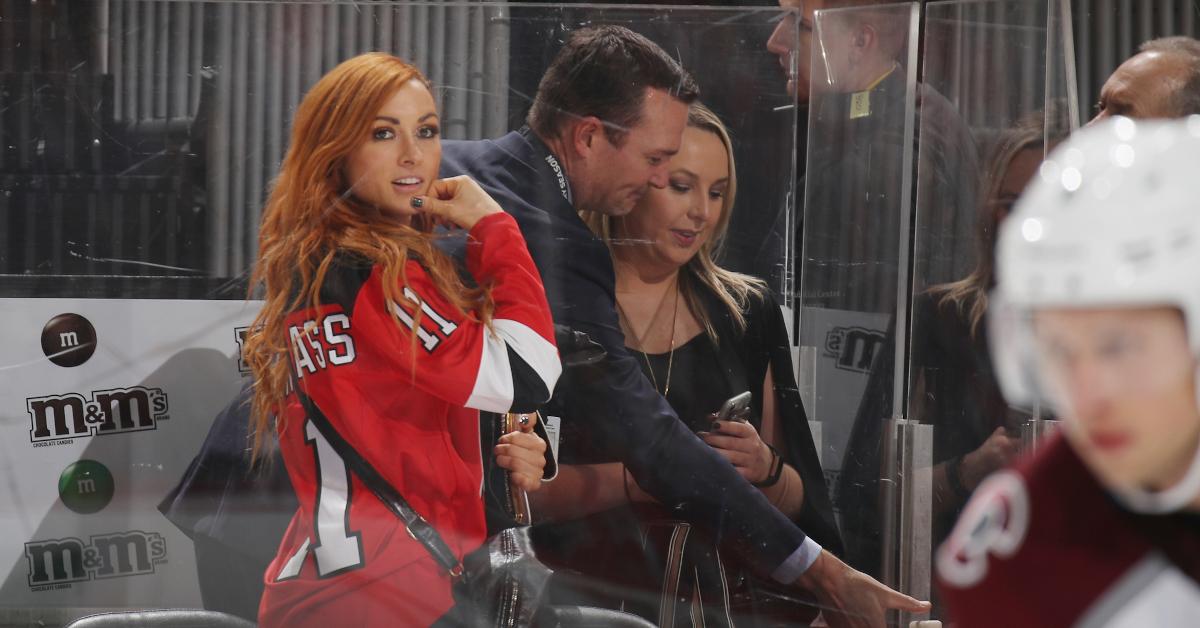 The WWE's been through a ton of shakeups recently in the wake of the COVID-19 pandemic. The virus has become a death knell for a ton of industries, especially those that deal in sports and entertainment, and Vince McMahon's wrestling organization is a marriage of the two. With live gates all but rendered impossible, there's no way the business could keep all of its superstars on payroll. But why is Becky leaving the WWE?
Article continues below advertisement
One could argue that "The Man" is the most popular superstar on the company's roster. She was the first female star to be featured on a WWE video game cover (2k20 was one of its biggest releases ever) and had a broad appeal that extended to viewers everywhere.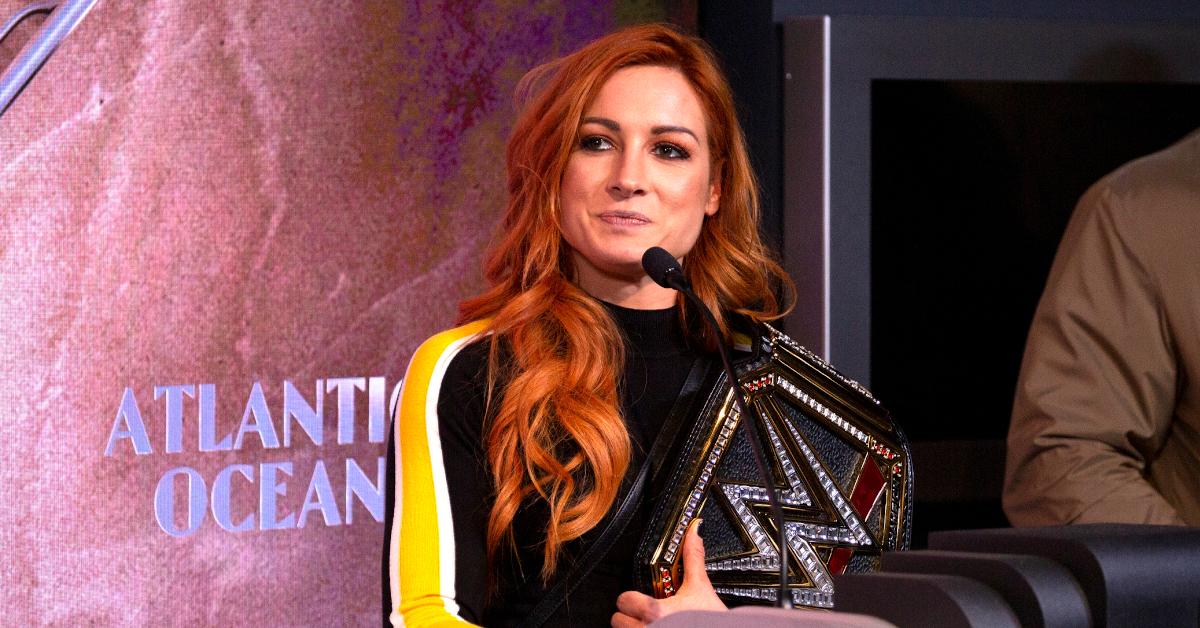 Article continues below advertisement
Which was evinced in the duration of her title run at 399 days. That's the second longest in the company's history, falling only behind Trish Stratus at 448 days.
So with throngs of adoring fans, a ton of support from the WWE, her face on video game covers and commercials, plus the chance at beating the longest-running women's champion title streak in company history, why did Becky Lynch decide to leave it all behind?
It turns out Becky Lynch quit the WWE and gave up her title to become a mother.
The RAW Women's Champion (real name Rebecca Quin) had announced that she was pregnant in an emotional in-ring monologue opposite fellow Diva Asuka. Becky gave up her belt to the Japanese wrestler, telling her, "You go and be a warrior, 'cause I'm gonna go be a mother."
Article continues below advertisement
The 33-year-old had fans wondering about her absence from the ring, leading to tons of speculations about her status with the WWE. Some fans had worried that Vince and co. let Becky go, as there were some surprising layoffs as of late. While it's hard to believe that the company would kick out someone as profitable and beloved as Becky, they did let the "Bulgarian Brute" Rusev go, so some people thought it wasn't entirely out of the realm of possibility.
Article continues below advertisement
Then there were throngs of people who thought that Becky could've possibly been injured, which wasn't the case. She addressed the concerns on Twitter, writing, "Haven't been injured. Haven't been talking much lately. So #Raw can't come soon enough."
Lynch is engaged to another high-profile WWE star and champion: Seth Rollins. Their baby's due in December and is the first kid for both of the athletic performers. In an interview with People magazine, Becky said that their bundle of joy will be coming in December 2020 and that while having kids is something she always dreamed about, she never knew if she'd get the opportunity to.
Article continues below advertisement
"I've always, always wanted kids. I'm just so career-focused that it became one of those things that, when you're chasing a dream for so long, I always wondered, 'Am I going to get around to it? Is it going to happen for me?'" Lynch said in the interview.
Becky started her career in 2013 and even won both the RAW and SmackDown titles after defeating both Ronda Rousey and Charlotte Flair at Wrestlemania last year.
Article continues below advertisement
The Irish superstar tweeted, ""I have no idea what happens from here, but I do know that you've made all my dreams come true. I entered the PC in 2013 not knowing anyone, I'll leave that same building tonight with my new family. Thank you all so much."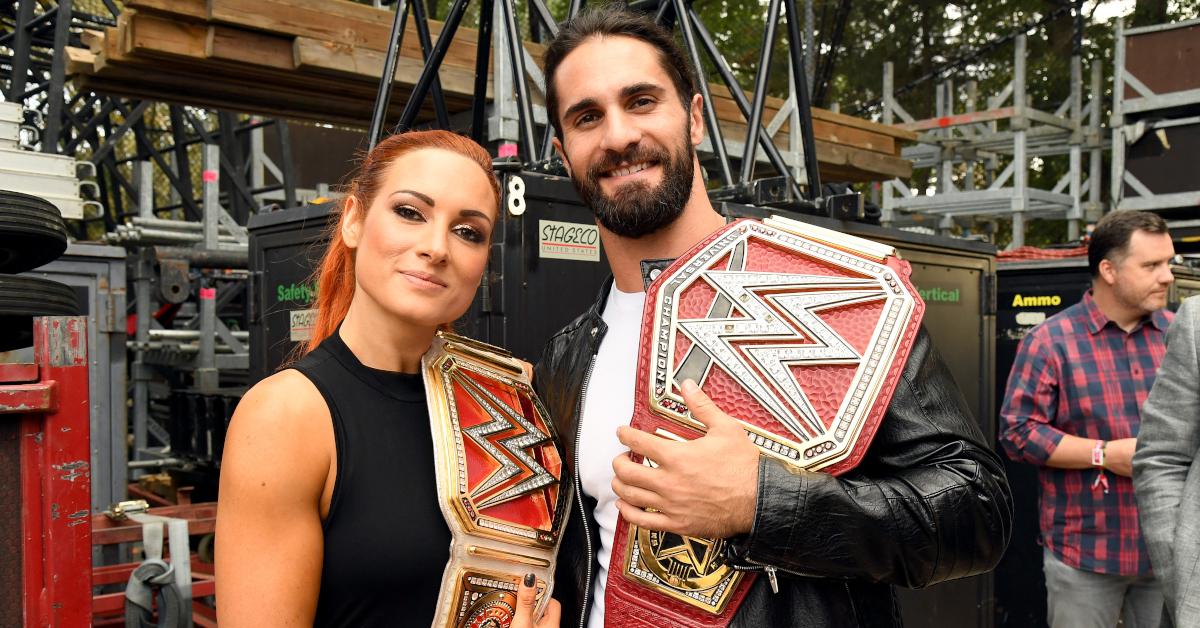 Becky and Seth's wedding was put on hold because of the coronavirus and said that "there's no rush [because] now we'll have a little flower girl or page boy," for when they decide to have their big day.