There's a Sweet Message Behind Cartoon Character Caillou Being Bald
Caillou, the popular cartoon character, is bald on the show, but he's four years old, so people are curious why. Find out the meaning behind it here!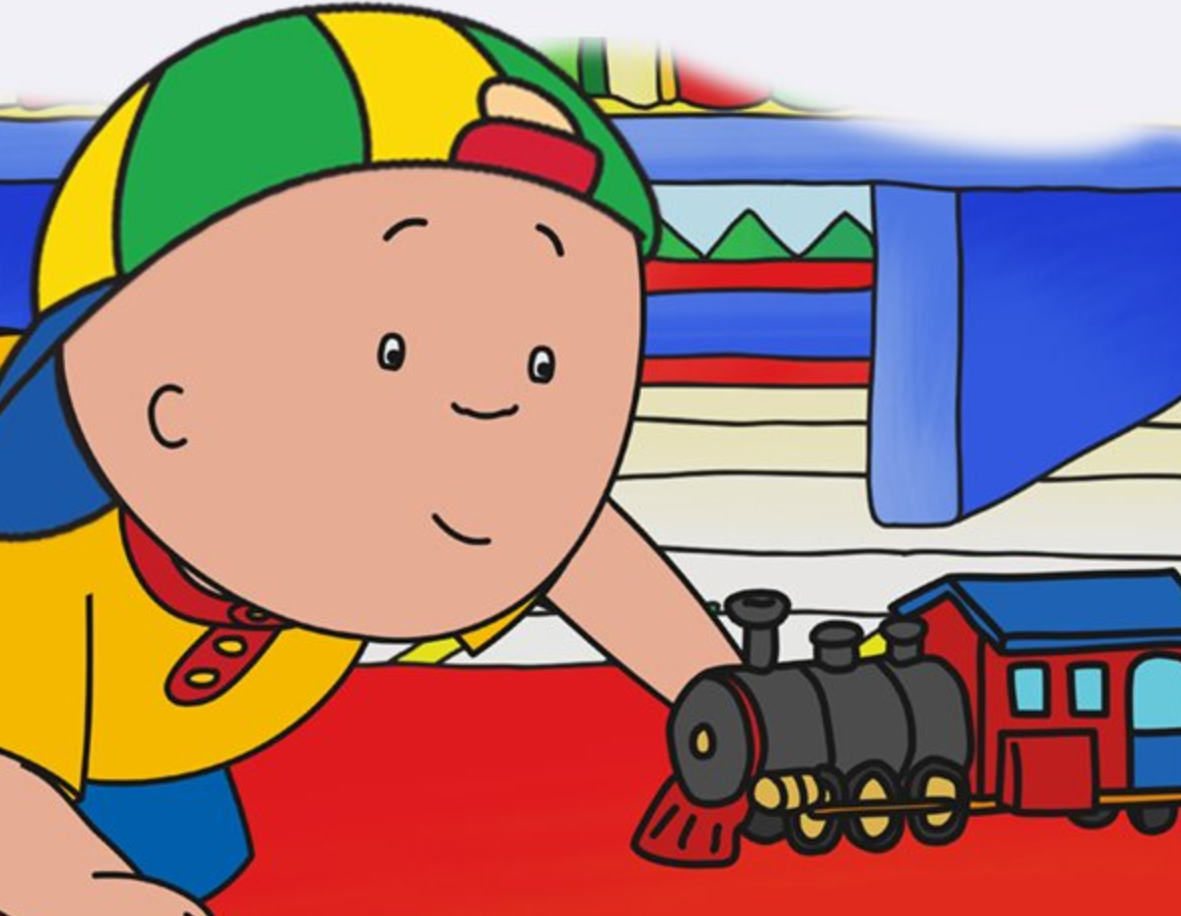 If you have a toddler or preschooler, then you're likely familiar with the popular Canadian educational sitcom Caillou. The show features a 4-year-old boy named Caillou who encourages kids to discover the world and go on adventures with him. But since the cartoon character isn't a baby, many are wondering why he's bald. Scroll down to find out why Caillou is bald!
Article continues below advertisement
Why is Caillou bald?
So it turns out, there's a very sweet and inspirational meaning behind Caillou being bald... and it doesn't have to do with cancer or any other sickness. "Caillou was initially created as a baby of nine months. When it was time for him to get older, the addition of hair made him unrecognizable. So we decided that Caillou would never have any hair, and he went on to become popular as a little boy who is bald," the show's website says.
Article continues below advertisement
"Caillou's baldness may make him different, but we hope it helps children understand that being different isn't just okay, it's normal."
Is Caillou still on TV?
Sadly, there are no longer new episodes of the show on TV. The series ran for five seasons, from September 1997 until October 2010. There have been 144 total new episodes of the series.
However, you can fortunately still watch reruns of the show! In addition to watching them live on PBS, you can also catch episodes on Vudu, YouTube, Amazon Prime, Google Play, and iTunes.
What is the meaning of the name Caillou?
The rest of the characters on the show have simple names like Mommy, Daddy, Rosie, Grandma, and Grandpa, for example, but not Caillou. But there's a special meaning behind his unique name as well.
"Christine L'Heureux named the character to honor Françoise Dolto's work and contribution," the site says.
Article continues below advertisement
"The word 'caillou' in French means pebble, which was used in a ritual created by Dr. Françoise Dolto. Reflecting her philosophy of respect for the child as a person, she asked children to give her pebbles as a symbolic payment for her consultations," the description continues. "The appropriateness of the name was confirmed by an incident that took place at the very beginning of the project. Christine knew she had made the right choice when she heard a neighbor calling her child, 'Kayou, time to come in.'" So interesting!
Luckily for children who love this show, in addition to watching Caillou reruns, parents can also order dolls, and other toys related to the series as well as books. There are even printable paper activities for kids to complete and an app as well. That said, it's super easy to enjoy the adorable Caillou in more ways than one even though the production of the beloved series has ended.