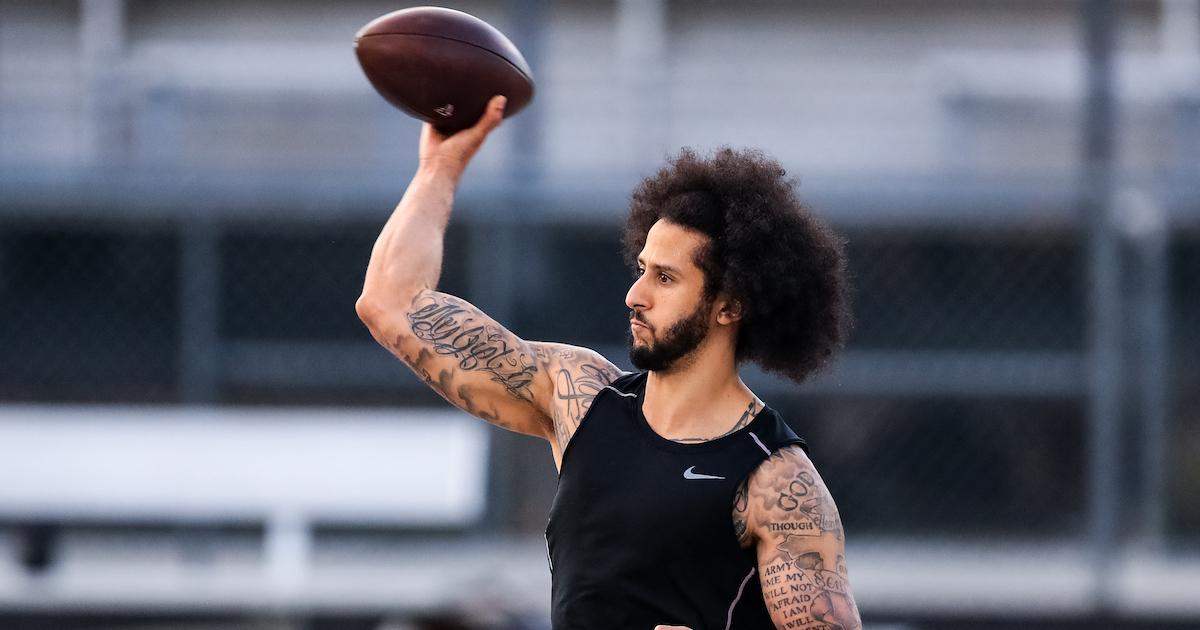 Colin Kaepernick Will Be on 'Madden 21' — His First Appearance in the Game Since 2016
After six seasons as the quarterback for the San Francisco 49ers, Colin Kaepernick opted out of his contract in March of 2017, and he became a free agent. During his final season on the team, Colin began kneeling during the National Anthem as a peaceful protest against police brutality against people of color in the United States.
During his career, the 49ers made it to the playoffs twice, and they advanced to the Super Bowl during the 2012 to 2013 season.
Article continues below advertisement
Because Colin had an illustrious playing career, many believe that he was not signed as a free agent because of his activism. On Sept. 8, it was announced that Colin would be a player on Madden 21, the football video game released by EA Sports. His last appearance on the game was when he was an active player in the NFL.
Why is Colin Kaepernick on Madden 21? Continue reading to find out what EA Sports said in their statement.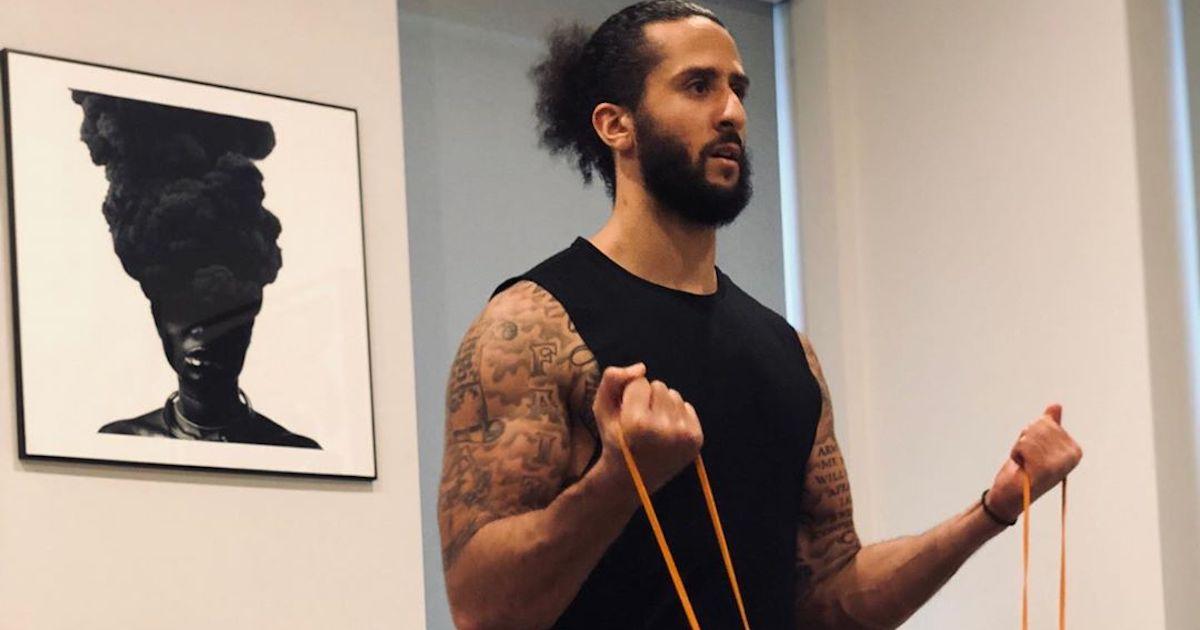 Article continues below advertisement
Why is Colin Kaepernick on 'Madden 21'?
The video game series, which is the only one licensed by the NFL, began in 1993. Each year, a new and updated version of the game is released, and it allows users to assemble teams with current players and their actual game statistics.
Colin's last appearance in the game was for Madden NFL 17. He was not available for selection following the termination of his contract with the 49ers. EA Sports announced in a statement that the activist is now part of Madden NFL 21 because his statistics leave him on-par with current quarterbacks in the league. The 21st edition of the franchise was originally released on Aug. 28, 2020.
Article continues below advertisement
"Colin Kaepernick is one of the top free agents in football, and a starting-caliber quarterback. The team at EA Sports, along with millions of Madden NFL fans, want to see him back in our game," the EA Sports release began. "We've had a long relationship with Colin through Madden NFL, and worked through our past soundtrack mistakes."
Article continues below advertisement
"Knowing that our EA Sports experiences are platforms for players to create, we want to make Madden NFL a place that reflects Colin's position and talent, rates him as a starting QB, and empowers our fans to express their hopes for the future of football," the statement continued. "We've worked with Colin to make this possible, and we're excited to bring it to all of you today."
"Starting today in Madden NFL 21, fans can put Colin Kaepernick at the helm of any NFL team in Franchise mode, as well as play with him in Play Now. We look forward to seeing Colin on Madden NFL teams everywhere," it concluded.
An image of Colin from the game was also posted along with the release.
Article continues below advertisement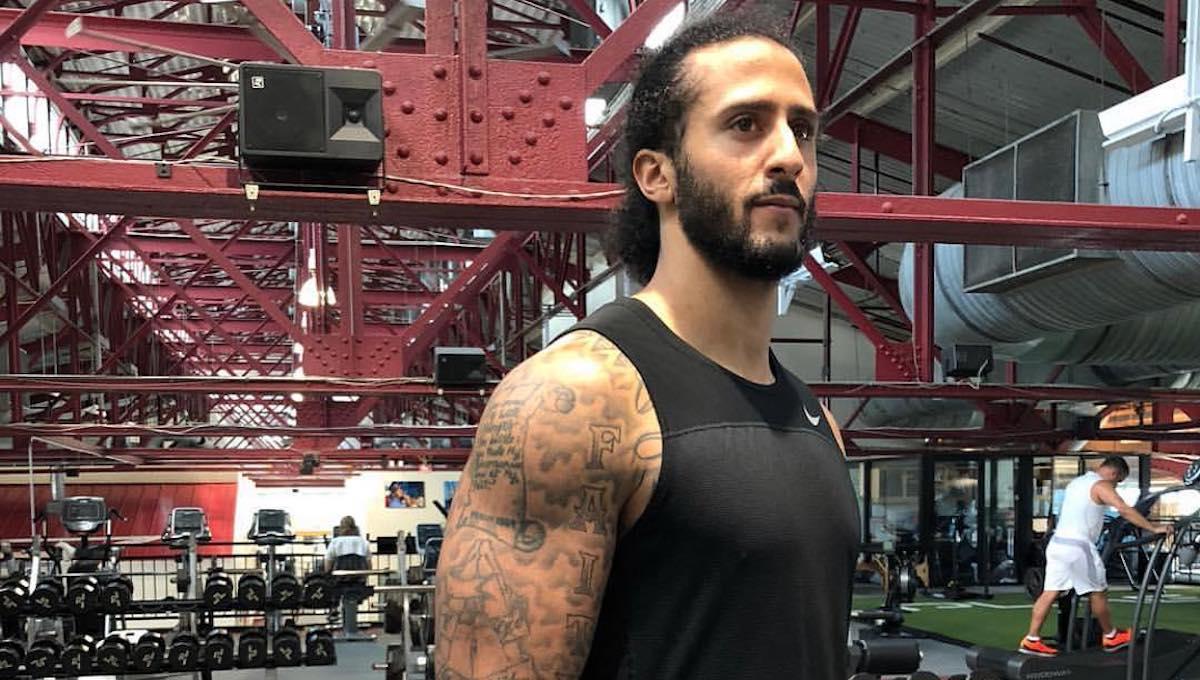 Colin Kaepernick is ranked as one of the top players on 'Madden 21.'
In the game, Colin will be ranked as the 81st overall player, and his stats make him the top free agent on Madden 21. The data for his profile was taken from his prior NFL appearances, and from ratings simulations. Interestingly, out of the quarterbacks available for selection in Madden 21, Colin ranks at 15th overall. His profile places him above the likes of Cam Newton, and Ryan Tannehill.
Colin has not yet publicly commented on his return to the Madden franchise. He remains unsigned.