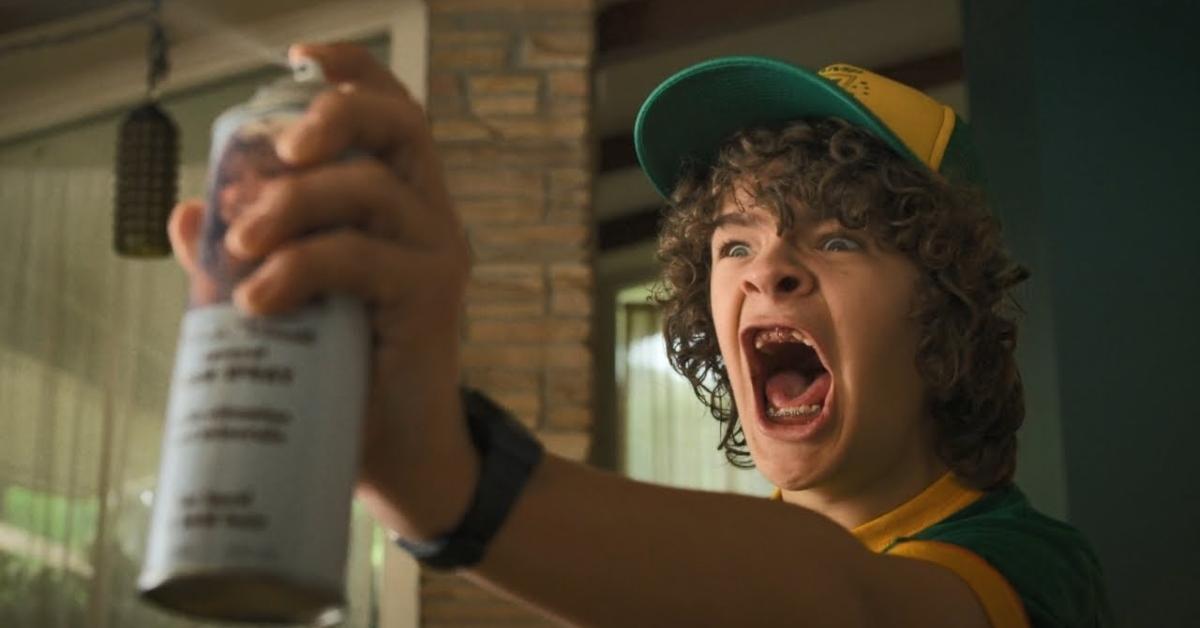 Dustin's Sleep-Away Camp Girlfriend Suzie Doesn't Mind That He's Missing Teeth
[Warning: Spoilers ahead]
The wait for Season 3 of Stranger Things is finally over. The Netflix series is chock-full of '80s nostalgia (including the bad hair), OMG-moments, exploding rats, and plenty of showmances. At the end of last season, fans watched as many of our main cast of kids were paired off with a significant other, except Dustin (played by Gaten Matarazzo). But, as the sci-fi series promised, one summer can change everything.
Article continues below advertisement
When Dustin joins his friends back in Hawkins, he tells his pals about his new girlfriend that he met at sleep-away science camp, Camp Know Where. He can't stop gushing about how pretty and smart his girlfriend is, but reveals they have to communicate secretly because she lives in Utah and comes from a very strict Mormon family.
When he tries to introduce her to the group via his radio equipment, she never responds … so is she even real?!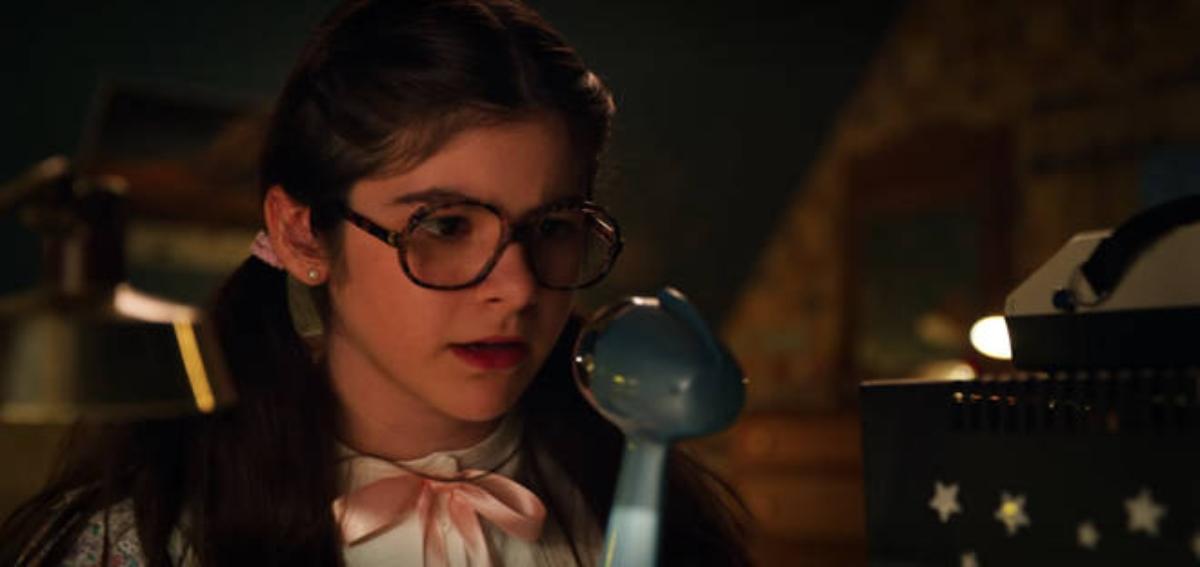 Article continues below advertisement
Well, turns out Dustin was not lying and Suzie is really in a relationship with the teen. Dustin is totally smitten with his new crush and is elated that she doesn't mind that his teeth haven't even grown in yet. So, why is Dustin missing his front teeth?
Here's why Dustin is missing his front teeth in Stranger Things:
If you're a fan of the popular sci-fi drama, than you know in Season 1 of Stranger Things that Dustin has cleidocranial dysplasia (he even explains it on the show), which is a medical condition that affects the development of bones and teeth. The character trait was based off of Gaten's real-life diagnosis of the same condition.
Article continues below advertisement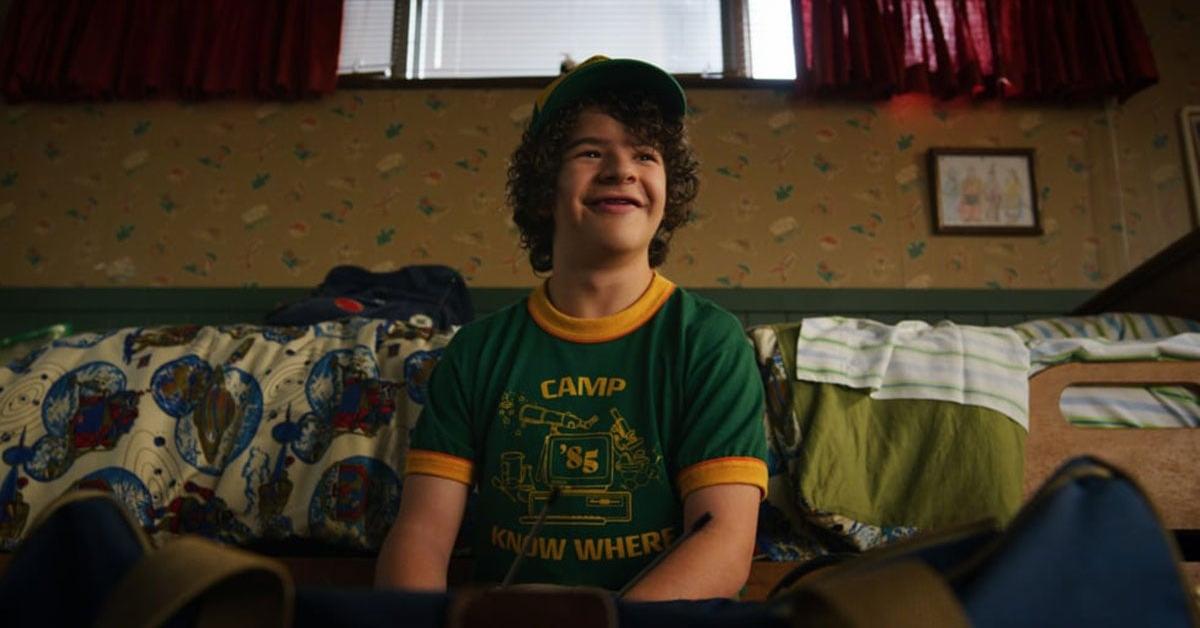 In a 2018 interview on The Doctors, Gaten talked about living with CCD in real-life. "It's one of the biggest reasons why I [hadn't] been getting roles, because of my lisp, and the teeth situation, and my height," he said.
The Duffer Brothers were so impressed with the actor's audition that they asked Gaten if they could incorporate it into the series.
Article continues below advertisement
"Once I got the part, they said they're gonna incorporate that and use it in a realistic way. They asked me if it was okay if the kids in the show had bullied me because of it. I said it's totally cool. It's realistic," he said. Well, Dustin's growl has certainly become an iconic trademark in Stranger Things.
Though his character is missing his front teeth in Season 3 (probably to keep with the continuity of the series), IRL Gaten now has pearly whites … and he's not shy when it comes to showing them off. "Just letting you guys know. These teeth are fake. #toothless," he captioned an Instagram selfie in 2016.
Article continues below advertisement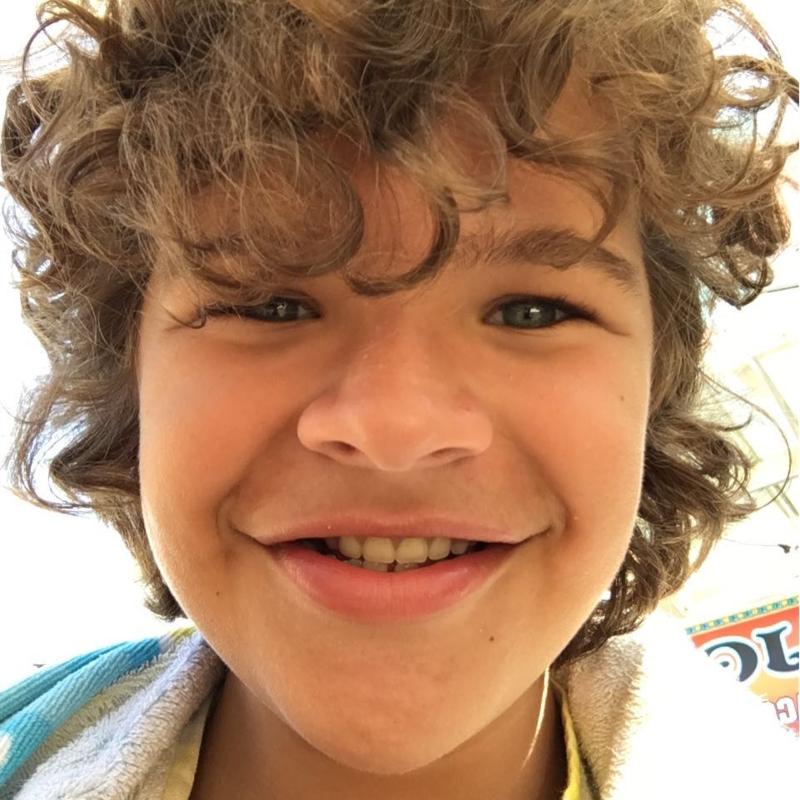 Aside from wearing fake teeth, Dustin has undergone multiple surgeries to pull down his real teeth that have not yet grown in. "Surgery number three......yippee," he captioned a pic of himself at the dentist this past March. We're happy Gaten shed light on people suffering with CCD.
You can stream Season 3 of Stranger Things on Netflix now.