Here's How You Can Buy a Limited Edition Can of New Coke Before Its 'Stranger Things' Debut
What's in the New Coke recipe? Everything you need to know about the official soft drink of 'Stranger Things' Season 3 including where to get New Coke!.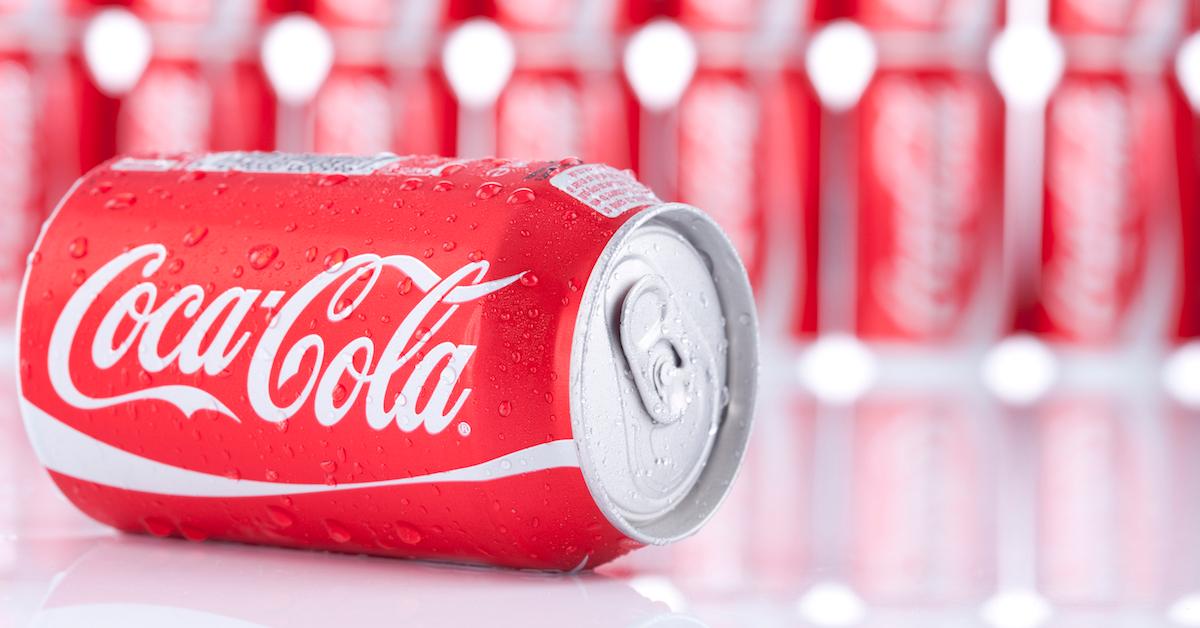 New Coke is making a comeback. The soft drink's launch in 1985 might have been a massive failure, but the formula — which is sweeter and much more controversial than the Coca-Cola Classic recipe we all know and love — is being manufactured for a limited time in honor of Stranger Things Season 3.
The Netflix series' third installment will be released on July 4 and takes place in mid-1985 — when Back to the Future ruled the box office and New Coke's polarizing taste dominated water cooler talk.
Article continues below advertisement
Despite the negative memories associated with the product, which was discontinued under the name Coke II in 2002, Coca-Cola executives agreed to make 500,000 cans of New Coke in celebration of Stranger Things' return. Scroll down for more info about the soft drink's surprising second act.
Where to get New Coke:
Article continues below advertisement
Beginning on Thursday, May 23, at 5 p.m. ET, cans containing the original 1985 formula will be available for purchase at cokestore.com/1985. Upside-Down-inspired vending machines are also popping up in select cities across the country where fans will score free samples of the 34-year-old product.
This may sound like one brilliant product placement deal, but both Coca-Cola and Netflix told the New York Times that no money was exchanged while brokering the partnership.
New Coke recipe:
Though the drink's exact formula remains a mystery, Coca-Cola's aim at the time was to replace their original recipe with a smoother and sweeter version.
"We set out to change the dynamics of sugar colas in the United States, and we did exactly that — albeit not in the way we had planned," former Coca-Cola chairman and chief executive officer, Roberto Goizueta, said in 1995.
Article continues below advertisement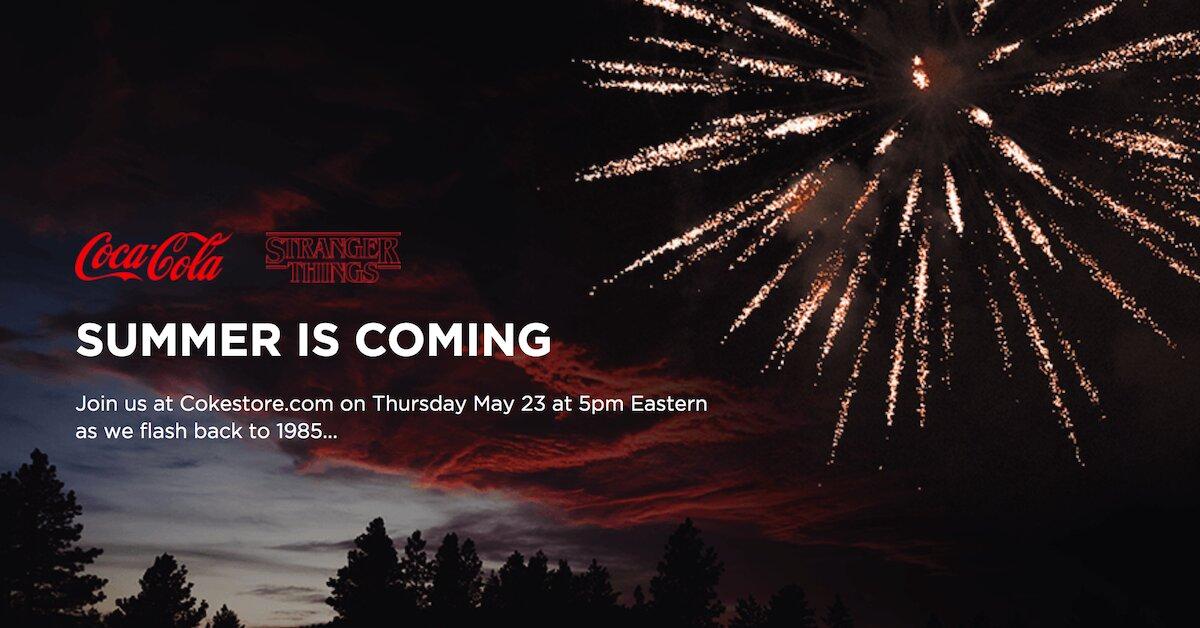 To this day, New Coke's disastrous introduction serves as a cautionary tale among marketers, but there was at least one major positive to emerge from the fiasco. When Coca-Cola returned to their original formula just 79 days after New Coke's launch, the company saw an immediate increase in sales — even outselling Pepsi.
What we know about Stranger Things Season 3:
Article continues below advertisement
It's been over a year-and-a-half since Season 2 hit Netflix, but Stranger Things showrunners, Ross and Matt Duffer, promise that the next eight episodes are worth the wait.
"It's not necessarily going to be bigger in scale. What I am really excited about is giving these characters an interesting journey to go on," Matt shared in an interview with IndieWire.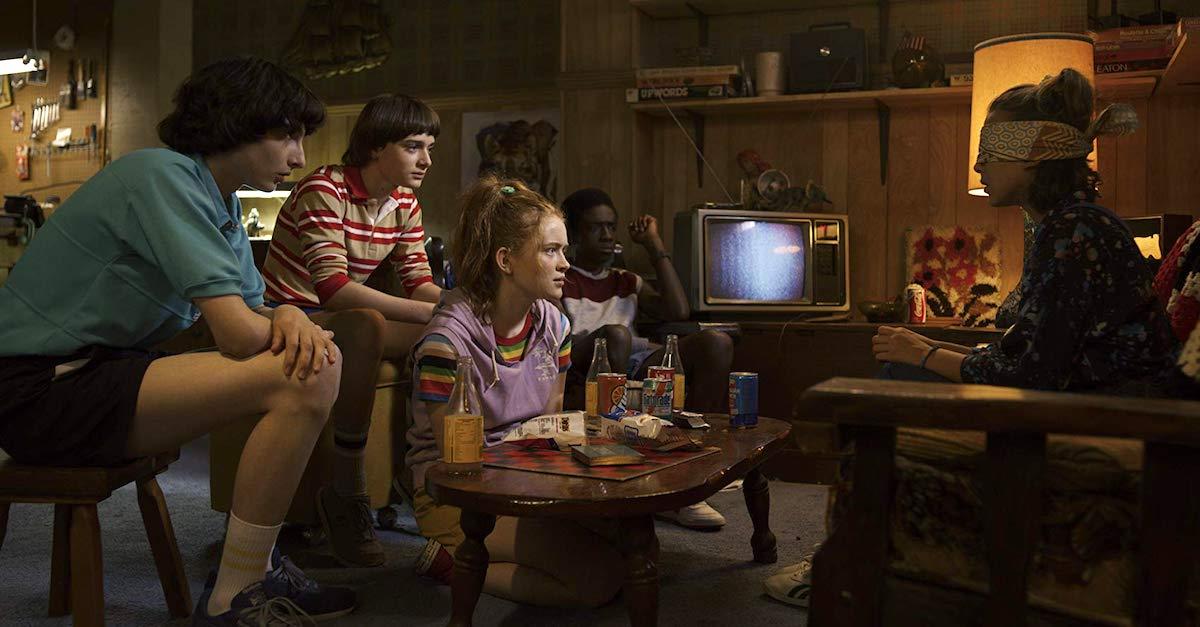 Article continues below advertisement
"We are still trying to figure out how to tell an eight or nine-hour story," he added. "We wanted to build a movie that was stretched out."
As for New Coke's role in the upcoming season, "it was one of the first ideas in our Season 3 brainstorm," the brothers admitted in a joint email to the New York Times.
"It was the summer of '85, and when you talk about pop culture moments, New Coke was a really big deal. It would have been more bizarre to not include it."
Expect to see more partnerships — with brands like H&M and Baskin-Robbins — before Season 3 drops on July 4.