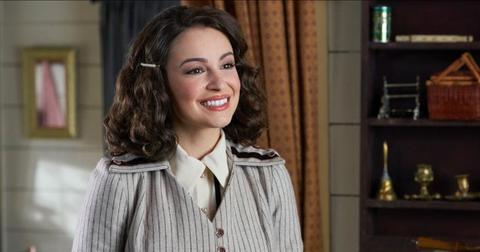 Hearties Have Every Reason to Celebrate — Fiona Isn't Leaving the Show Just Yet
By Leila Kozma

Updated
Fiona Miller (Kayla Wallace) set foot inside the small town of Hope Valley in the Season 6 premiere of When Calls the Heart, and fans were immediately smitten.
The charming telephone switchboard operator featured in some unforgettable scenes. In a previous episode, titled "Heart of a Writer," she even got behind the wheel for the first time.
However, as a fan theory has it, Fiona's time on the show could soon come to an end. We investigate: Is she leaving the show? If so, why?
Is Fiona leaving 'When Calls the Heart'? If so, why?
In a recent episode of When Calls the Heart, we watched Fiona and her trusted confidante, Florence (Loretta Walsh) induct their newest colleague. The scene gave way to a new wave of rumors about Fiona's future, with many Hearties expressing enhanced concerns about her potential departure.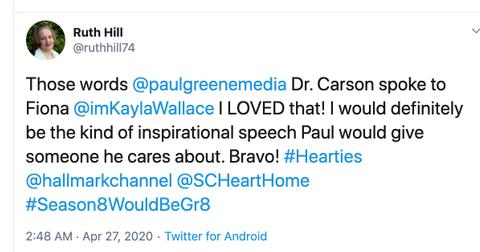 However, as the Season 7 Finale revealed, Fiona's time on the show isn't over just yet. In "Don't Go," we watched the endearing character seek advice from Carson (Paul Greene).
"I'm a very small cog in a big wheel [...] and dispensable. That's what my boss told me," Fiona informed Carson during their brief but intimate conversation.
After the heart-to-heart, she finally gathered the courage to stand up against her unjust boss and gave him a piece of her mind.
Although Fiona was fired from her job — just like the Hearties have long expected — she chose to stay in Hope Valley anyway.
"Because I'm not small and I told my boss that, [...] I love it here, but you never know, I might leave someday for the right job. But this wasn't it, so thanks," Fiona told Carson later on in the episode.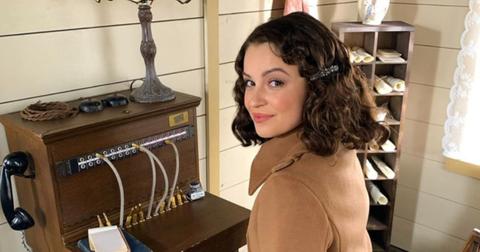 Fiona's decision to stay in Hope Valley has already given way to a new wave of rumors, as many viewers are eager to find out what the future holds for her and Carson.
"Love that scene with Fiona and Carson .. way to go Carson! @paulgreenemedia @imKaylaWallace #hearties @hallmarkchannel," tweeted a Heartie.
"Those words @paulgreenemedia Dr. Carson spoke to Fiona @imKaylaWallace I LOVED that! I would definitely be the kind of inspirational speech Paul would give someone he cares about. Bravo! #Hearties @hallmarkchannel @SCHeartHome #Season8WouldBeGr8," wrote someone else.
Fiona isn't leaving 'When Calls the Heart' just yet.
"Initially, I was not certain how long Fiona would stick around," actress Kayla Wallace explained in a previous interview with the blog titled My Devotional Thoughts.
"Of course, I had hoped that she would stay in Hope Valley and am very glad she did! I think as season six progressed, Fiona fell in love with the community aspect of Hope Valley," the actress added.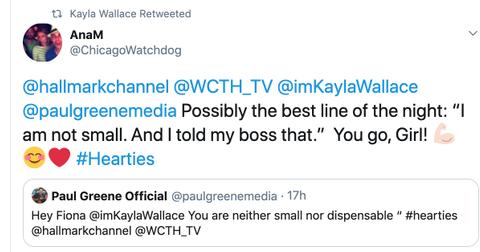 "She made connections with the other ladies of the town in ways I think she never saw coming. I think Fiona brought a fresh, fun quality to the town that people had never seen before, and I think it really excited everyone!" she said.
Kayla joined the show in 2019, and it's unlikely she will leave anytime soon.
The Vancouver-based actress has taken on several projects in the past few years — including a brief stint on The Magicians — and Hearties will certainly see more of her come the next season.