What Happened to Harry Styles? Fans Get #FreeHarry to Trend on Twitter
Harry Styles fans believe his cover of Britney Spears's "Toxic" may actually be a call for help. Here's why fans think he's in trouble.
Usually, when the word "free" is followed by a celebrity's name in the form of a hashtag, it means that said A-lister is behind bars.
So naturally, when I saw #FreeHarry (referring to Harry Styles, obvi) trending on Twitter today, I knew I had to investigate. But I quickly realized that his fans weren't rallying for his prison release (OK, phew!), but rather his independence as an artist.
Article continues below advertisement
This month, the "As It Was" crooner stars on the cover of Better Homes and Gardens. In his tell-all interview with the magazine, he opens up about how his personal life became so highly scrutinized that he felt he didn't have anything just to himself.
While the piece, which was tied to his upcoming album "Harry's House," was rooted in the fact that after years of not feeling at home both physically and emotionally, he had finally found his home, stans decided to read in further.
They theorized that Harry might actually be signaling for help.
Their theory gained even more momentum after fans started tweeting about a very specific performance Harry back gave in October 2021. So, what on Earth is going on, and does Harry Styles need our help? Keep reading.
Article continues below advertisement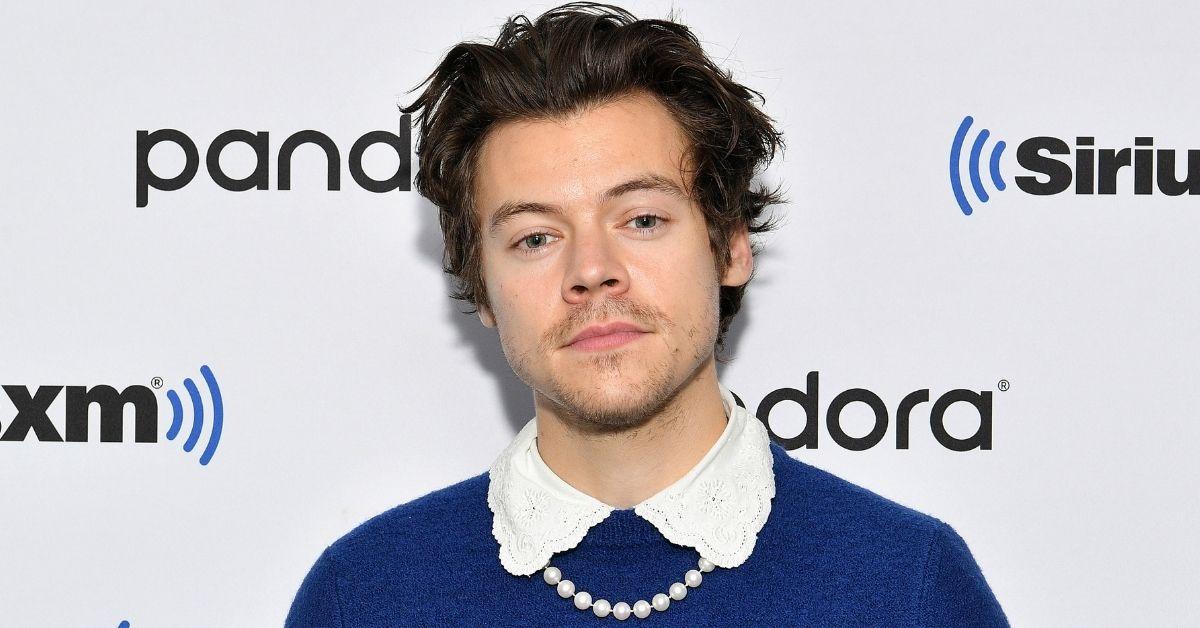 Why was #FreeHarry trending on Twitter?
Fans began reflecting on Harry's cover of Britney Spears's hit "Toxic" at his Harryween concert in October 2021. During his set, he waved a "Free Britney" flag, to show his support for the pop queen.
But by honoring Britney Spears, who was notoriously trapped in conservatorship for 13 years with barely any control over her own life, fans believed he may have been trying to communicate with them that he felt he was in a similar place.
Article continues below advertisement
Article continues below advertisement
Article continues below advertisement
Furthermore, fans also unpacked Harry's interview with Better Homes and Gardens. User @UndeniableLouis tweeted about a quote that Harry gave which read "I felt free." The user pointed out that Harry did not say it in present tense ("I feel free"), which could hint he is still feeling trapped.
Article continues below advertisement
Not all Harry Styles fans support the #FreeHarry movement.
While all Harry fans have his well-being at heart, it appears that not everyone can get behind this theory.
Article continues below advertisement
As @harryshoneylove pointed out on Twitter, Harry's situation is not at all like Britney Spears's overbearing conservatorship. Since Harry was the one to hire Jeff Azoff, he, therefore, could also fire him if he wanted to. However, Harry and Jeff appear to have a great relationship. The "Watermelon Sugar" singer even officiated Jeff's wedding back in January 2021.
So, what do you think? Is Harry in danger or are his fans just a little overprotective?
As of right now, there is no actual evidence that he is in distress about his career, but we can't forget that Britney didn't speak out about her arrangement for years.