Britney Spears' First Assistant Since Being Freed From Her Conservatorship Is an Absolute Gem
Meet Britney Spears' new assistant, Cobra Starship's Victoria Asher or Vicky T. Here's everyone we know about her and why we think she's a good fit.
Our queen Britney Spears is living her best life at the beach and we are here for it! How do we know she's thriving? Well, she's indulging in her fave pastime since being freed from her conservatorship — posting hot swimsuit (and topless) photos and videos.
But Britney appears to have some company. While her man Sam Asghari is always by her side, the Grammy award-winning artist also seems to have another special person in tow.
Article continues below advertisement
Britney shared a photo of her in a pool with a woman named Victoria Asher. For investigating purposes, the woman's Instagram handle is @vickyt.
But anyway, let's discuss Ms. Asher, who plays a very important role in Britney's new life.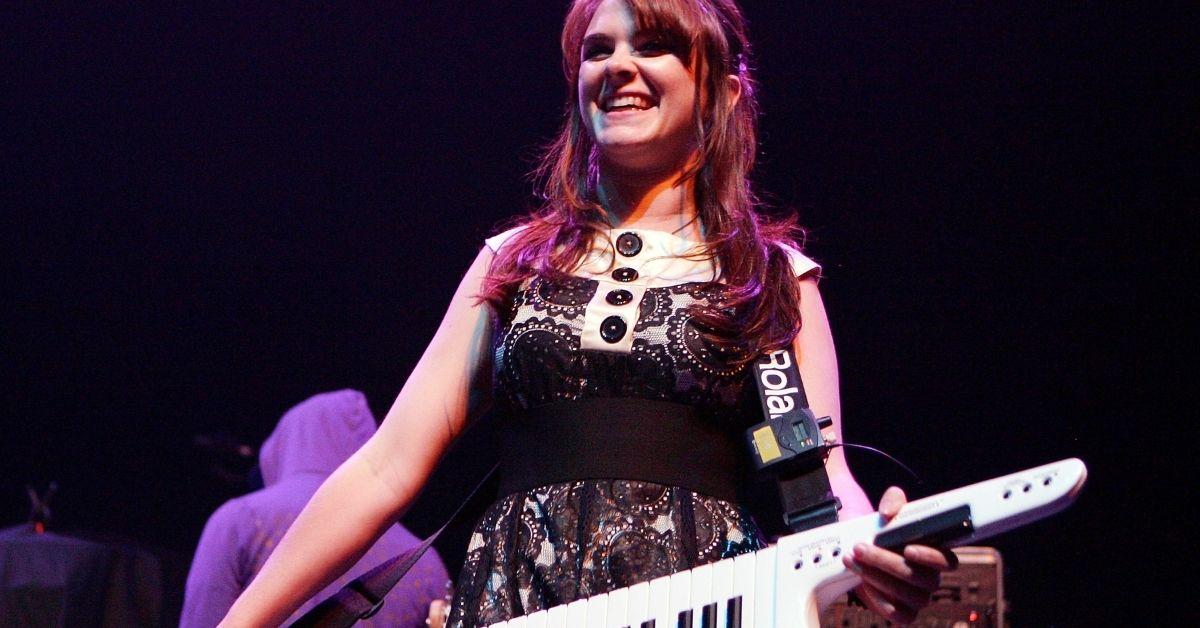 Article continues below advertisement
Who is Victoria Asher?
On April 8, Britney shared a trio of photos of her in a pool with another woman to Instagram. While it's hard to tell at first glance, Britney is topless in all of the photos and is being held up in the water by the other woman. "Yep … me naked in the pool and my assistant @vickyt holding me like a baby," the pop legend wrote in the caption.
Wait — assistant? Huh? That's new.
Article continues below advertisement
While having a someone by your side might not have a big deal for most celebrities, it is for Britney who was unable to make her own decisions for 13 years during her conservatorship. While it's likely that she had assistants then, these folks were probably handpicked by her conservator (aka her father, Jamie Spears). Judging from Britney's bombshell testimony in June 2021 the people hired by her father usually did not have Britney's best interests at heart.
However, Victoria seems different. After all, she's on vacation with Britney and is holding her up by the breasts for photos.
Fans quickly took notice of this and swarmed to the comments. "I want this job," one user wrote. Another expressed their approval of Victoria: "We love Vicky T." A third just seemed happy to see Britney happy: "Sending you so much love, Britney."
Article continues below advertisement
Who is Victoria Asher?
Victoria Asher is a singer and songwriter who is part of Britney's team. Originally from New York, she was previously the keytarist of the band Cobra Starship until they split in 2015.
Now, Victoria records solo under the name Vicky T.
Per her LinkedIn, Vicky has worked on a number of high-profile projects, including the opening credits of Netflix's Orange Is the New Black. She also served as the assistant for the director of HBO's Silicon Valley.
But now, she's graduated to a much cooler role. Per Exhale, she officially introduced herself as Britney's new assistant at a Van Gogh exhibition in N.Y. that she attended with Britney in November 2021. This is the month that Britney was officially announced free.
Article continues below advertisement
Another cool tidbit about Victoria is that she comes from a famous family. She is the daughter of English guitarist, singer, and record producer Peter Asher, who was part of the '60s duo Peter and Gordon. Victoria's mom, Wendy Asher, also formerly worked as a film producer.
It's not about who Victoria is related to, though. It's whether she actually cares about Britney's wants and needs — and so far, we think she does.
Victoria has shared a few photos with the singer on her Instagram, documenting their friendship. Plus, the fact that Britney has reciprocated a picture share speaks volumes.
On April 4, Vicky even shared an adorable video with Britney and wrote: "She's a shining light. Nothing but love for this special human."