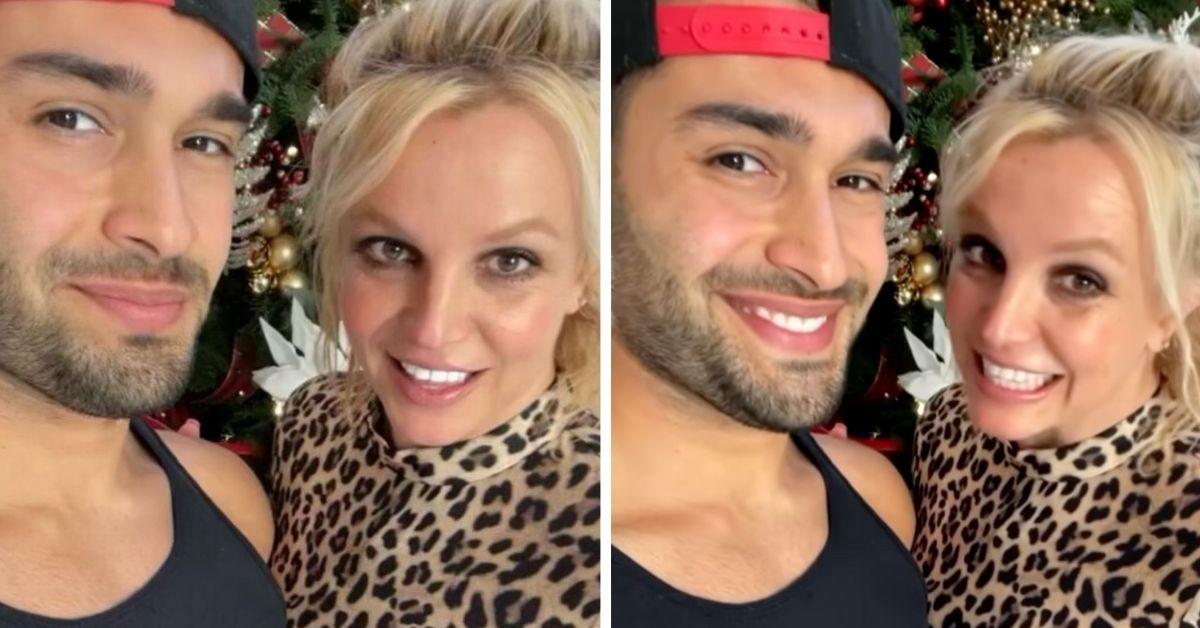 Britney Spears Announces a "New Addition to the Family" While Holding a Baby Bottle
By Kelly Corbett

Dec. 15 2021, Published 1:04 p.m. ET
After years under her father and his team's control, Britney Spears is now a free woman. Her conservatorship was terminated on Nov. 14, 2021, and she regained control of her finances, her estate, her career, and most importantly, herself.
During the trial to end her conservatorship, Britney gave a bombshell testimony about how limited and controlled her life had become. Not only was she forced to take lithium, but she also revealed that wasn't able to start a family.
Article continues below advertisement
"I was told ... in the conservatorship, I'm not able to get married or have a baby. I have an [IUD] inside of myself right now so I don't get pregnant," she said, adding that she wanted the IUD removed, but was prevented from making a doctor's appointment.
Now that's she's free, Britney has been making moves in her life. Recently engaged to partner Sam Asghari, the 40 year old singer has also been talking a lot about babies on Instagram.
Article continues below advertisement
It makes us wonder: Could Britney Spears be pregnant? Keep scrolling for everything we know about Britney Spear's possible pregnany.
Britney Spears posts cryptic Instagram reel where she appears to be feeding a baby. Could she be hinting that she's pregnant?
On December 14, Britney shared a reel to Instagram where she's seen cradling what may or may not be a baby while standing in front of her Christmas tree. Unfortunately, her back is to the camera, so it's hard to make out what she's holding in her hands. However, Britney is holding a baby bottle full of milk as she slowly rocks the mysterious bundle back and forth.
Article continues below advertisement
Mysterious, right? Well, wait until you read her caption. "New addition to the family! Guess if it's a boy or a girl … thank you again, Sam," she wrote, confirming that whoever is in her arms is a living (!!!) individual that drinks milk.
We're not exactly Sherlock Holmes here, but it's pretty obvious that she's either holding a human baby, or some type of house pet. Which one, exactly? It's unclear, but by the way she wrote the caption, it implies it was a gift from Sam.
Article continues below advertisement
Generally speaking, babies are a gift in life. But not really a gift that one unwraps during the holiday season, so the chance of Britney and Sam adopting a child before Christmas seems unlikely. Not to mention that, with the number of belly dancing videos she posts on Instagram, we can also probably rule that Britney was not pregnant. Therefore, she is not holding her newborn baby that she secretly welcomed without the world knowing.
Wait, did Britney Spears get a cat?
Fans think she could be holding a pet. A pet is definitely something a significant other may gift a loved one for the holidays. Plus, some dogs and cats do drink milk, which would explain the bottle.
More specifically, we're gonna guess that she got a cat, as she shared another photo on Dec. 14 which showed a group of Victorian women holding (you guessed it!) cats. Perhaps she's better at Easter eggs than we thought? Either way, we wish Britney a Merry (or Meowy!) Christmas this year!