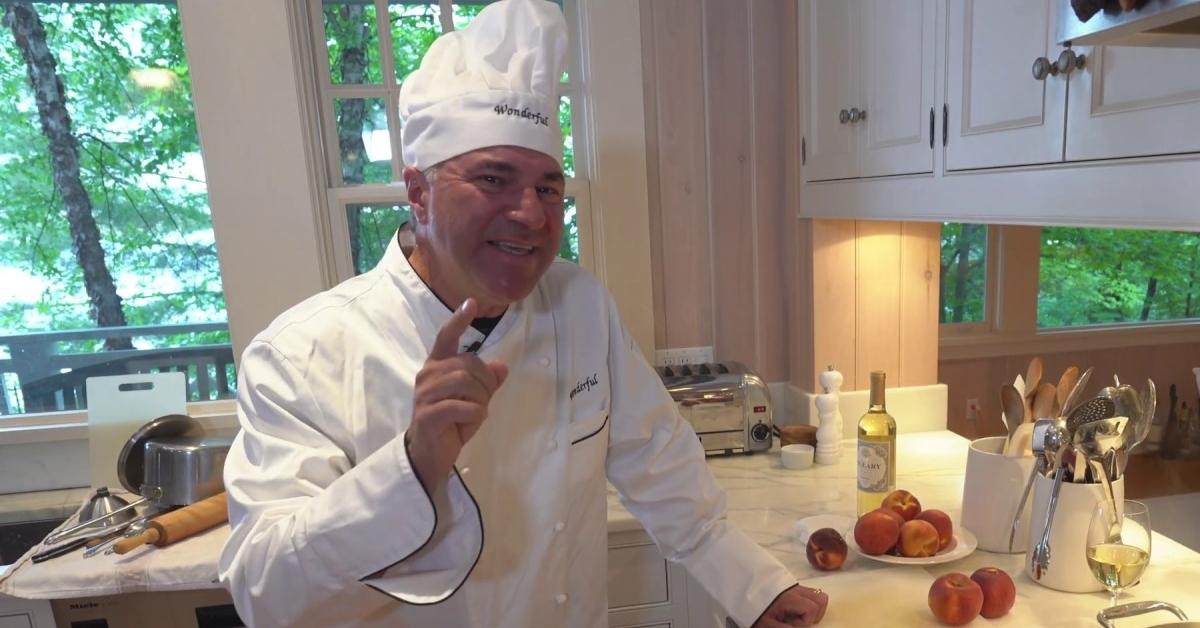 Kevin O'Leary aka "Mr. Wonderful" Is Cooking up More Than Investments These Days (EXCLUSIVE)
In an exclusive interview with 'Distractify,' Kevin O'Leary from 'Shark Tank' shared the reason why he's called "Chef Wonderful" these days.
Although cut-throat Shark Tank investor Kevin O'Leary is best known for his business acumen, he's also a man of many talents. Along with his interest in guitar and photography, the entrepreneur is also a master chef. And according to Kevin, there's a reason why they call him Chef Wonderful.
Article continues below advertisement
In an exclusive interview with Distractify, Kevin got candid about where his love for culinary arts began. Additionally, Mr. Wonderful shared exclusive membership details about Chevaliers du Tastevin — the not-so-secret secret society for elite wine connoisseurs.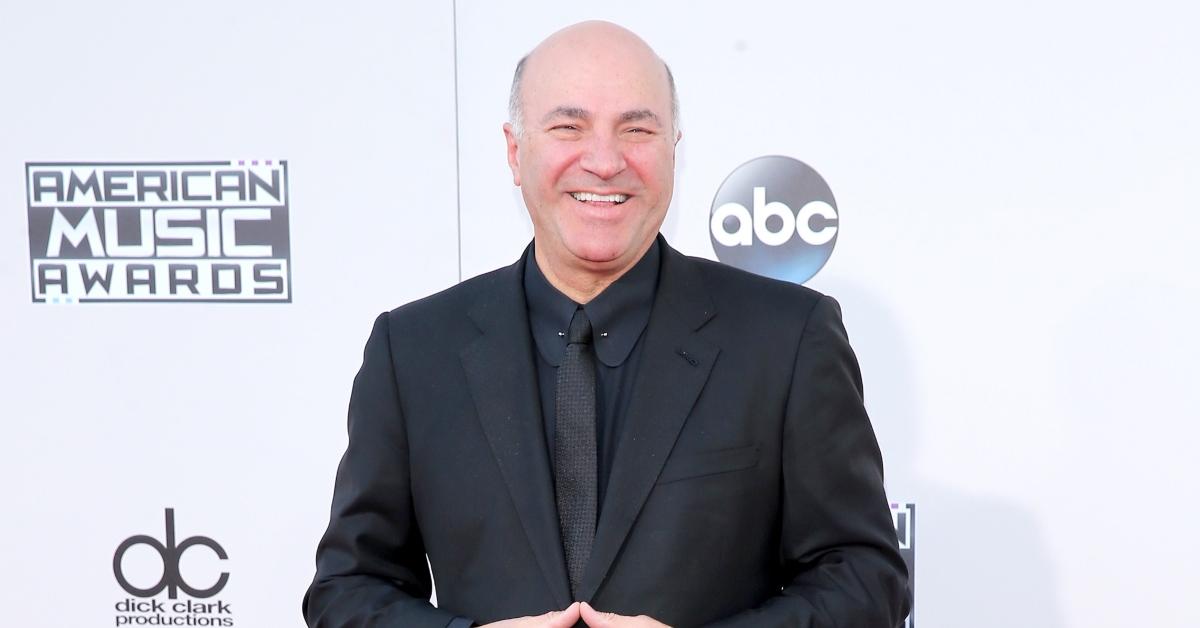 Article continues below advertisement
'Shark Tank' star Kevin O'Leary opened up about why he's also known as "Chef Wonderful."
Long before Kevin wanted to be a "shark," he initially found love in the culinary arts. The investor told us that his interest in food was piqued at a very early age.
"My biological father died when he was young when he was 37," Kevin said. Later, his mother remarried, and because Kevin's stepfather George worked for the United Nations, he spent much of his childhood abroad. "We moved everywhere every two years."
Along with Tunisia, Ethiopia, Japan, Germany, and France, the family also spent time in Cambodia. There, Kevin met two women from Khmer Rouge who opened his eyes to the world of haute cuisine.
"I started to learn about French fusion as a young boy, and I would be in the kitchen with them cooking. I developed, you know, a real interest in what they were doing," he shared. Ultimately, Kevin's Cambodian cooking lessons paid off big time.
Article continues below advertisement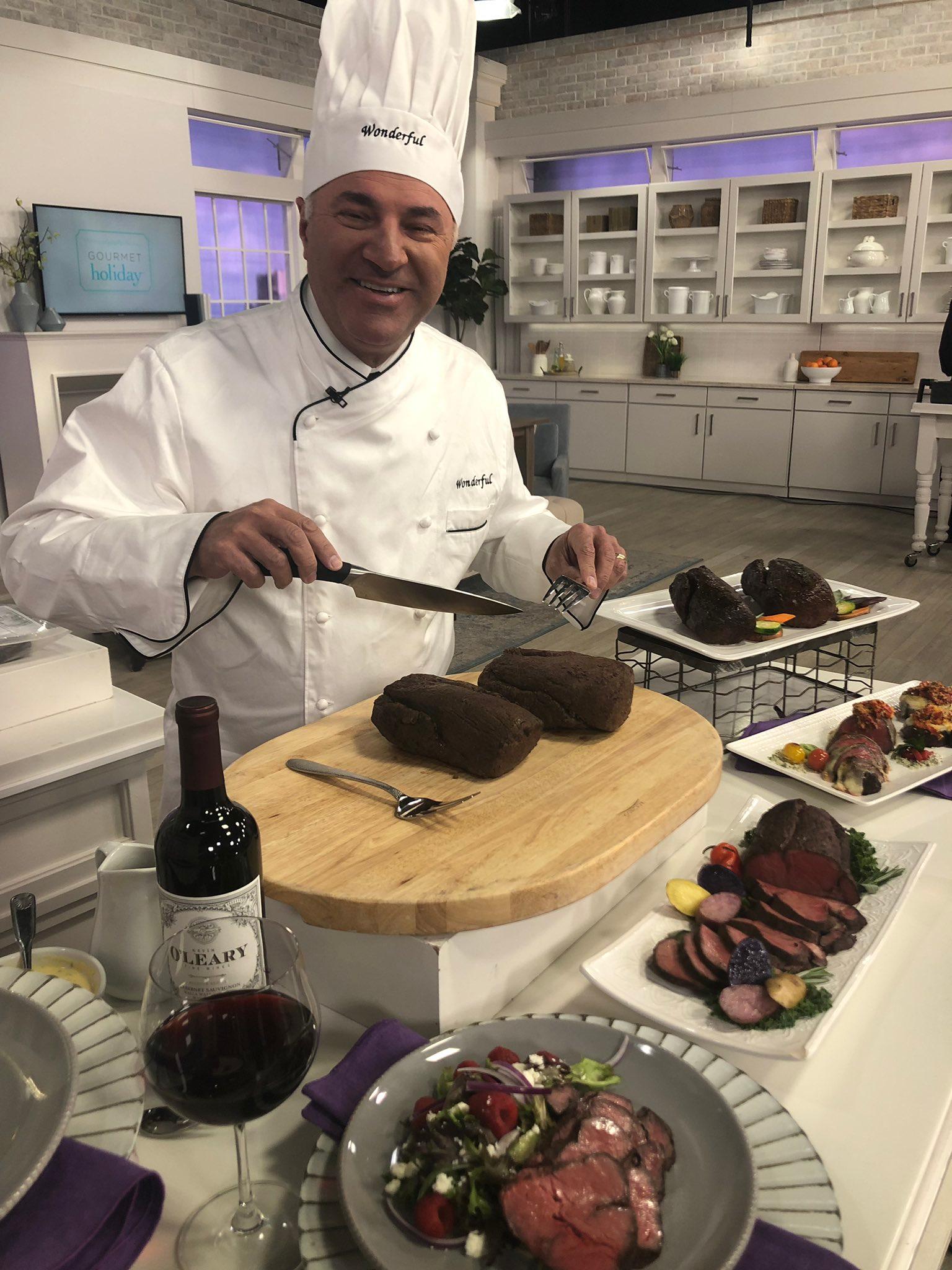 "I became a sous chef. And I put myself through college doing that," he went on. Kevin said that he's honed his culinary skills to perfection since then. "I make the best escargot in the world. I make the best creme flambe you've ever had, you know, my beef wellington, you've never tasted anything like it."
"And I'm not bashful about it," he added with a smile. "I am the best chef the world's ever made."
And we're inclined to believe him ... after all, Chef Wonderful is no stranger to the finer things in life.
Article continues below advertisement
What is Chevaliers du Tastevin? Mr. Wonderful on being inducted into the secret wine club: "It's an intoxicating event."
In English, Chevaliers du Tastevin means Fraternity of the Wine-Tasting Cup, but for Mr. Wonderful, it translates into time to turn up. "I'm a member of this Burgundian society that celebrates burgundy wines, which are basically the Pinot grape and really hard to make," Kevin bragged.
Article continues below advertisement
Kevin described his induction into the club three decades ago as an "intoxicating event."
"They take an ancient vine and tap both shoulders and you drink an entire goblet of burgundy wine during the ceremony," the investor recalled.
Chevaliers du Tastevin — which costs about $25,000 to join and $3,000 a year — was created exclusively for wine aficionados in 1950. And according to Kevin, the cost is well worth it.
"When you pay that $25,000, you're buying into a cellar that's probably worth $5 [or] $6 million, because we bought those wines 30, 40, 50 years ago," he explained. "It's really a wonderful way to have camaraderie with people. We have a chat room, we talk every night."
Watch Kevin on new episodes of Shark Tank at 8 p.m. EST on ABC.