Famously Bald Weatherman Paul Konrad Debuts Full Head of Hair
Why is Paul Konrad wearing a wig? The famously bald weatherman shocked viewers when he debuted a brand new look.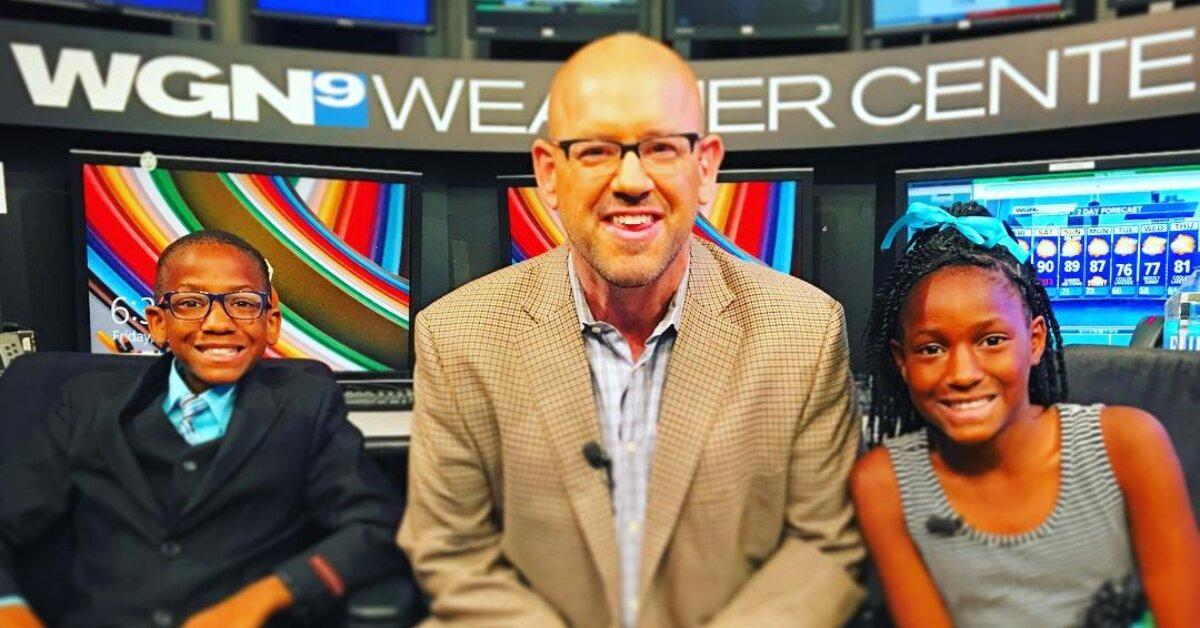 Have Paul Konrad and the WGN Morning News crew gone mad amid the coronavirus pandemic?
Over the past few days, Chicago's famously bald weatherman has been wearing a wig during his segments. But the craziest part in all of this is that his co-anchors have failed to acknowledge the unsightly hairpiece. What exactly is going on in the Windy City?
Article continues below advertisement
Why is Paul Konrad wearing a wig?
It looks like Paul and his colleagues, Larry Potash and Robin Baumgarten, are in desperate need of some laughs because the wig has turned into a running gag between the three of them.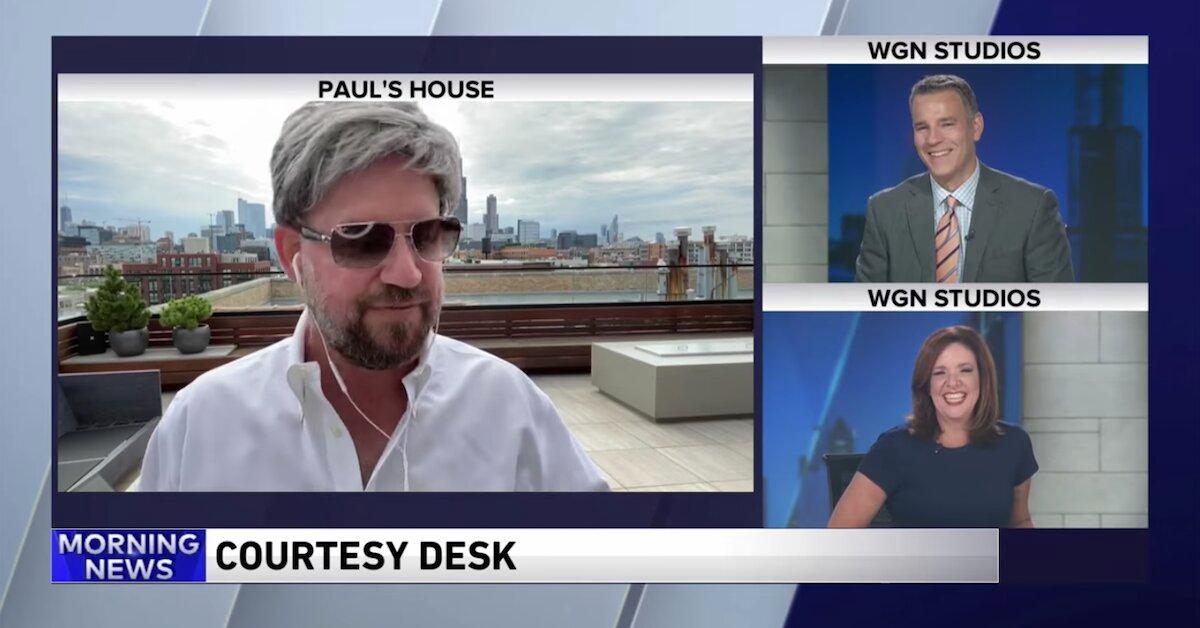 Article continues below advertisement
During the July 21 broadcast, Paul hinted that he was going to address the "elephant in the room" — which many viewers assumed would be his new accessory — but instead, the TV personality shot down rumors that the rooftop he's been reporting from since the quarantine started isn't actually his.
For the most part, fans are getting a kick out of the gimmick. "Paul, I think you should take a cue from [sports reporter] Pat [Tomasulo] and wear a different rug every day. You could call this the Season Of Hair," one loyal audience member wrote on Facebook.
Another added, "I was amazed that you have hair, which looks like a very bad hat. I'm sure this just a joke, well I hope it is. I really like you without hair, you look a lot more masculine." A reddit user also speculated that part of the joke is watching the anchors go "as long as they can without mentioning it."
Someone get this man some more wigs!
Article continues below advertisement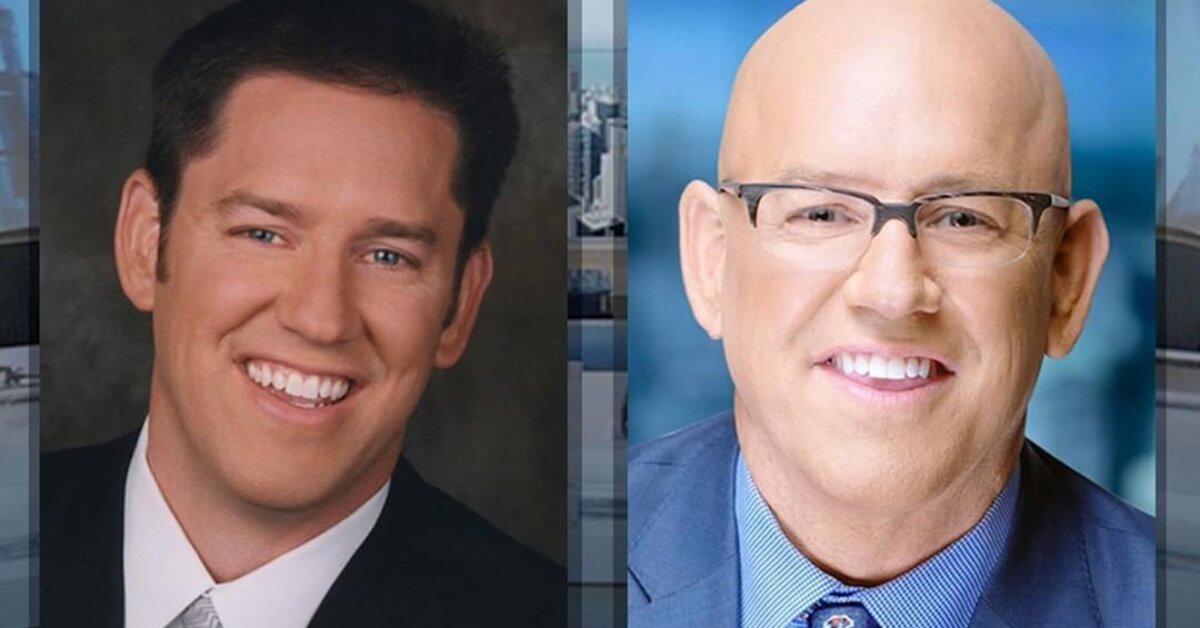 Paul didn't begin his career as a weathercaster.
The Emmy winner graduated from The Theatre School at DePaul University, but soon turned his attention from acting to television news, earning a master's degree from Northwestern University.
Article continues below advertisement
However, his first job as a news photographer and reporter in Montgomery, Ala. proved to be a little too depressing for Paul. "I don't mean to diminish the nobility or necessity of the industry. It just wasn't for me," he said of his stint covering "tragedy and destruction, freak accidents, and fortuneless families."
Thankfully, a friend suggested meteorology, which Paul studied at Mississippi State University. The Illinois native eventually found his way back to the Midwest after working in different markets around the country.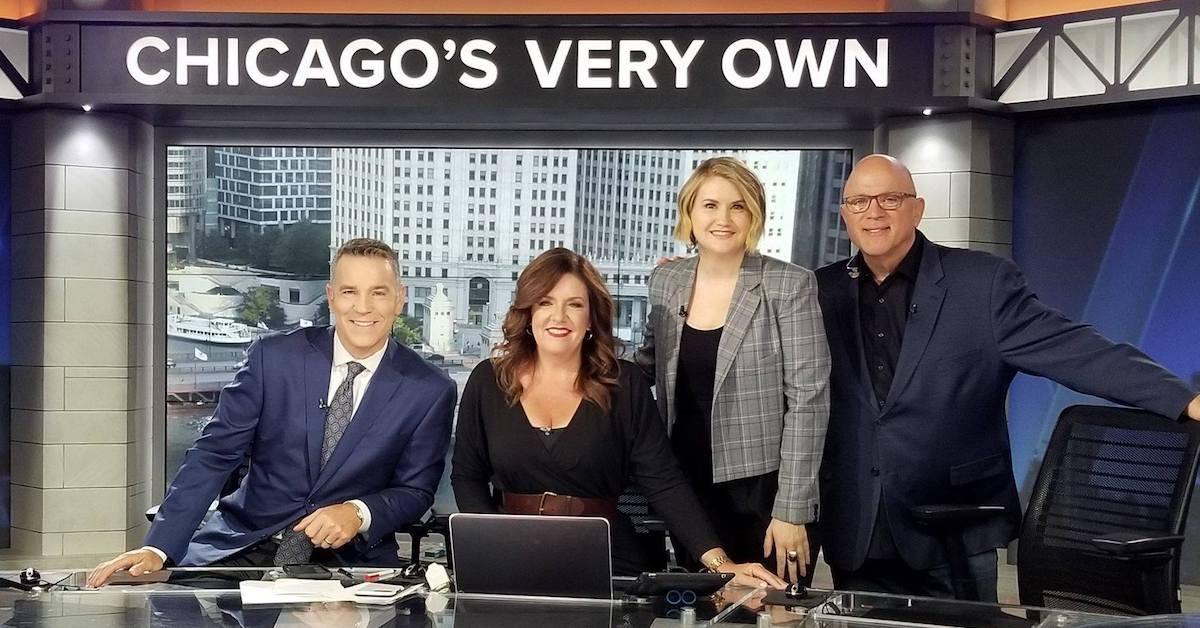 Article continues below advertisement
As for his current gig at WGN, Paul explained to DePaul's alumni magazine that the crew tries to bring a hefty dose of creativity and entertainment to each day's broadcast. "It's hard enough to wake up in the morning and hear more bad news," he noted. "When we have the opportunity to have some fun and make people smile, we seize it."
Part of the secret sauce is the chemistry between Paul, Larry, and Robin. "Our onscreen relationships are authentic," the weatherman shared.
"They're these special relationships that probably aren't unique in and of themselves, but what is unique is that they play out live in front of people and they've been going on for as long as they have."
WGN Morning News airs weekdays from 4:00 a.m. to 10:00 a.m. CT and weekends from 7:00 a.m. to 9:00 a.m. CT on WGN-TV.