Steph Curry Couldn't Attend 'Holey Moley' Season 2 Shooting Due to Injury
Why is Steph Curry animated in 'Holey Moley'? The basketball player suffered a horrid injury leaving him unable to attend the shooting of Season 2.
For Season 2, the producers of Holey Moley upped the ante even further, devising a devilishly complicated golf course filled to the brim with gigantic rubber ducks, dragons that blow actual fire, and a whole range of other obstacles. If the brilliant set design wasn't enough, the episodes also feature animated cameos by Steph Curry. We investigate: why doesn't he appear in-person on the show?
Article continues below advertisement
So, why is Steph Curry animated in 'Holey Moley'?
Season 2 of Holey Moley was designed with adrenaline-loving mini-golf lovers in mind. The holes range from the positively fear-inducing Frankenputt — in which contestants are punished with mild electrical shocks each time they miss — to the downright bizarre Hole Number Two.
Article continues below advertisement
For an added twist, the six-episode-long series features animated cameos by MVP-winning basketball player and golf aficionado Steph Curry.
In a promotional clip introducing the Dragon's Breath — a hellish setup requiring contestants to avert the threat of being toasted alive thanks to the fireballs emanating from the freakishly lifelike dragon-shaped prop before putting the ball past a drawbridge and into the hole — Steph only features in animated form.
Article continues below advertisement
Likewise, according to IMDb, he only provided voiceovers for at least two episodes airing in Season 2, including "I Think We Just Made History on Uranus" and "Where the Herd At?"
As one of the executive producers of the show, Wesley Denning told Reality Blurred they had to come up with an alternative solution that'd allow Steph to make an appearance on the show even though he couldn't be there at the shooting in-person.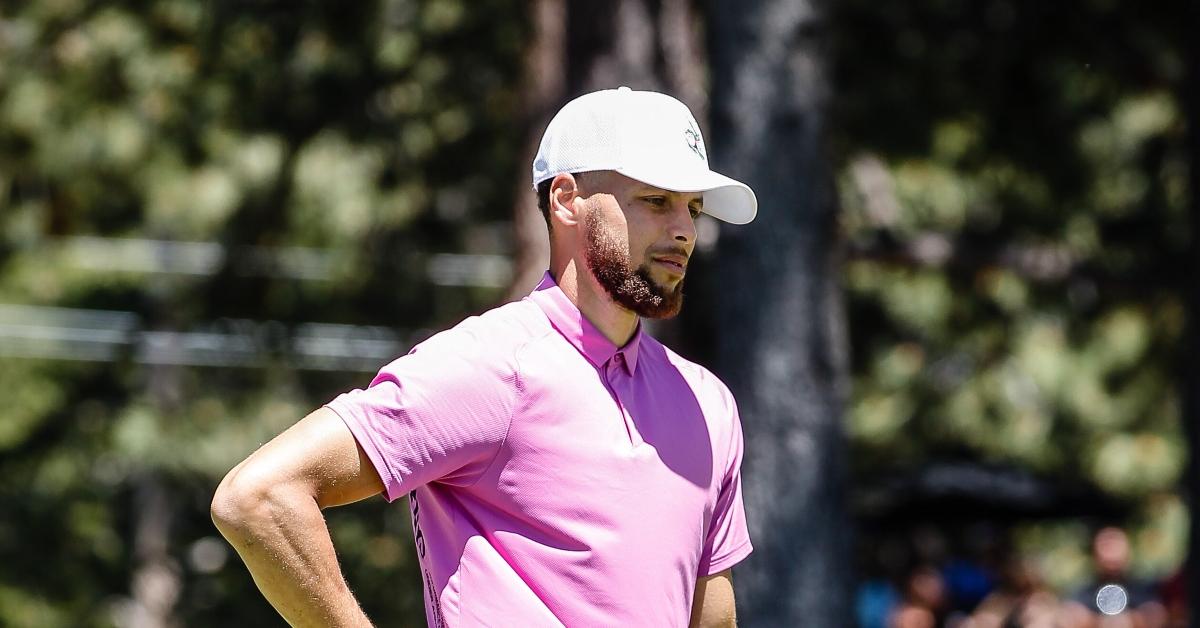 Article continues below advertisement
The star-status basketball player broke his left hand during the Golden State Warriors vs. Phoenix Suns game held on Oct. 31, 2019. As a result, he wasn't allowed to return to work up until early March. The shooting for Season 2 of Holey Moley wrapped up in early March as well, Reality Blurred notes.
The next obstacle the creators had to face turned out to be much more perplexing than a broken hand. The lockdown restrictions made it impossible to shoot live scenes with Steph, which is why the producers asked him to provide voiceovers for the animated scenes instead.
Article continues below advertisement
"The runner for Season 2 is that Stephen Curry is building the ultimate golf hole, his 'Tomb of Nefertiti.' The original creative was that throughout the entire [season], we're going to see Stephen on the course, and he's constantly working on his hole. It's behind large walls, and you can see lights, and we go to Steph and he's there with hammer and nails," Wes told Reality Blurred.
Article continues below advertisement
"The day we were meant to shoot with him, Stephen was unwell, so we scheduled a few days later for him to come back, and that's when the coronavirus stuff all went down. We shut down the set, we couldn't get anyone on, there was a complete lockdown," Wes added.
"If we can't bring him to the set, and we can't shoot him anywhere because everything's shut down, why don't we animate Stephen Curry?" Wes explained, before adding that "we decided to do at a very quick rate is create an animation runner [...] constantly describing how he created all these holes."
Catch new episodes of Holey Moley every Thursday at 8 p.m. ET. on ABC.