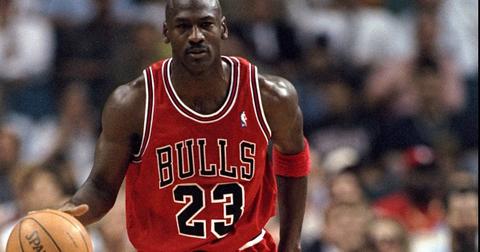 Here's Why 'The Last Dance' Isn't Already in Your Netflix Queue
By Lizzy Rosenberg

Updated
At this point, you've most likely caught wind of Michael Jordan's highly anticipated sports documentary, The Last Dance. The 10-part docu-series, which follows the historic career of the former Chicago Bulls shooting guard, aired its first two episodes on ESPN on Sunday, April 19, and was set to be released to Netflix by the following day, on Monday, April 20.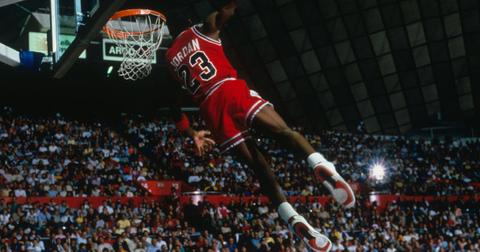 Where can I watch 'The Last Dance'?
If you watched the premiere of The Last Dance on Sunday, April 19, you either caught it live on ESPN (whether it was on TV or with a cable login), you subscribe to an internet service that carries ESPN (such as Sling TV, AT&T TV NOW, YouTube TV, or Hulu + Live TV), or you were able to watch it through an ESPN+ account.
However, if you're based in the U.S. and you don't have access to any of those glorious media services, you may have a rather difficult time watching it.
According to Decider, the sports docu-series is going to air The Last Dance outside of the U.S. on Netflix as of 12:01 a.m. PT the day after each episode airs. However, the series won't be available to stream on Netflix here in the U.S. for the foreseeable future *cue tears.*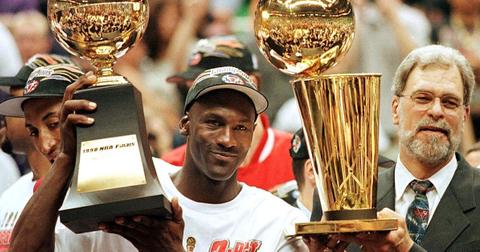 Is 'The Last Dance' available on Disney+?
Since The Walt Disney Company now technically owns ESPN, you may be wondering if MJ's new documentary is going to be available on Disney+, and for that reason alone, it would make sense for the new streaming service to air The Last Dance. However, according to NewsWeek, that unfortunately isn't going to happen.
There's a slight chance that Disney will decide to put some of ESPN's content onto Disney+ at some point in the future, but at this point, the company has chosen to keep its sports content on ESPN's streaming service, ESPN+, as opposed to relocating it to a totally different platform. We'll keep you posted on that one.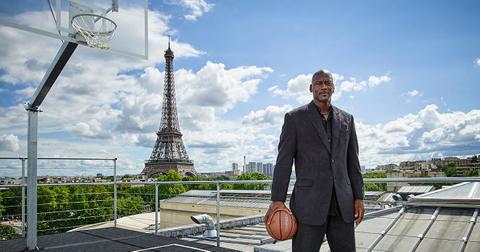 'The Last Dance' has NBA fans totally hyped.
With a massive fanbase of diehard Michael Jordan enthusiasts, it comes as no surprise that No. 23's docu-series has garnered a ton of positive attention after airing only two episodes. If you weren't already intending to watch it for yourself, take a look at what fans are saying about it below — even if you don't consider yourself to be "sporty," their reviews alone are enough of a reason to watch it.
The first two episodes of "The Last Dance" was so good last night. I need it all right now. ESPN so far is really telling an amazing sports documentary, and is covering all the angles, and not holding any punches.

— John Wong - Soap & Lotion (@JohnIsASound) April 20, 2020
Ugh I love The Last Dance doc 🥺

— darkwave. (@FashionRealness) April 20, 2020
Saw the first two hours of Michael Jordan's 'The Last Dance' last night on #ESPN, and it felt like 15 minutes. It was tight, insightful and totally engaging. The whole family loved it. #LastDance

— Mark Sigal (@netgarden) April 20, 2020
Unless you have access to cable or an ESPN+ account, watching The Last Dance may be truly impossible, but based on some seriously stellar reviews, it seems like going through the trouble to watch it may be worth your while.
Make sure to catch brand new episodes of The Last Dance on Sundays at 9 p.m. ET on ESPN.