Vybz Kartel Has Been in Jail Since 2011 — What Happened?
Why is Vybz Kartel in jail? The Dancehall icon has been imprisoned since 2011 and fans are calling for his immediate release. Details here.
In the world of the dancehall music genre, Vybz Kartel (real name: Adidja Palmer) is considered to be one of the greatest artists to touch the mic. Over the years, Vybz has churned out endless hits ranging from "Romping Shop" to "Fever."
Despite Vybz being imprisoned since 2011, the artist has been responsible for creating endless hits that have topped the charts and have been sampled by mainstream artists in hip-hop and R&B — from Beyoncé to Diddy.
Article continues below advertisement
Although Vybz's influence and artistry have reigned supreme in the dancehall space, some fans are still confused about why he's behind bars. Not to mention, folks are wondering if and when the talent will ever be released.
Get comfortable as we give you the lowdown on Vybz Kartel's imprisonment.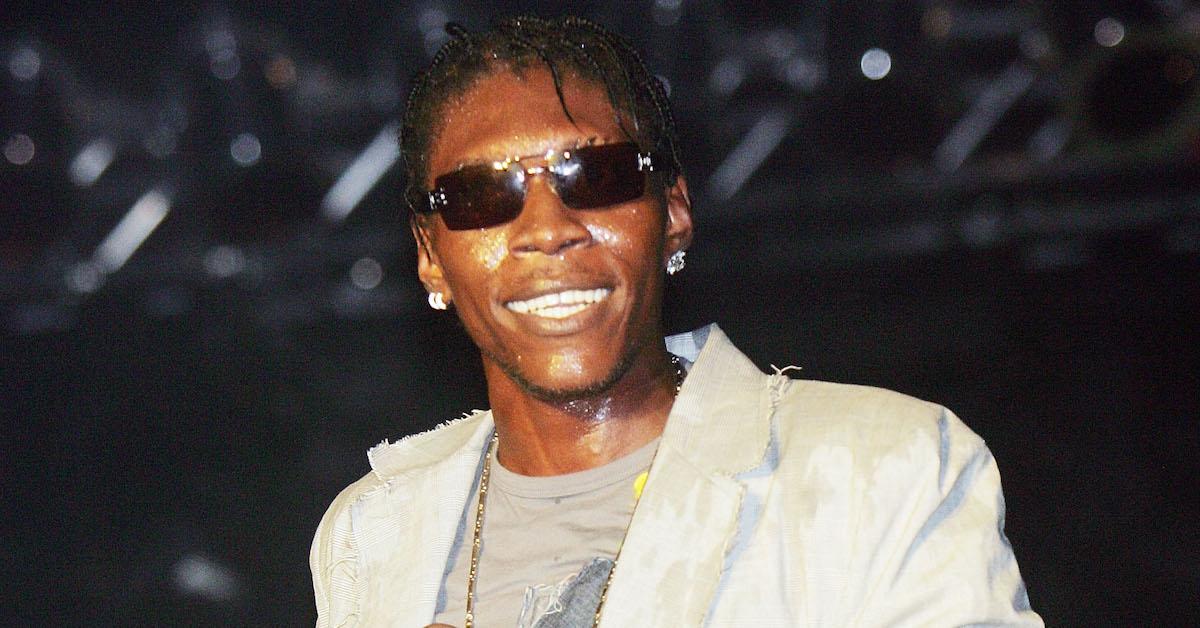 Article continues below advertisement
Why is Vybz Kartel in jail?
Unfortunately, Vybz is currently in jail after being convicted of murder.
After a 65-day trial — which was the longest criminal hearing in Jamaica's circuit court history — Vybz was sentenced to life in prison on April 3, 2014. The court stated that Vybz would have to serve at least 35 years in prison before he is eligible for parole.
Who did Vybz Kartel kill?
According to the Jamaican Observer, Vybz was found guilty of murdering a dancehall promoter named Clive "Lizard" Williams on March 13, 2014.
Vybz, alongside three co-accused and convicted men, Shawn Campbell, Kahira Jones, and Andre St. John, beat Williams to death at the artist's home in the parish of St. Andrew in Jamaica. Apparently, the beating took place in mid-August 2011 due to a dispute over two missing guns.
Despite Vybz being found guilty, the artist has always maintained his innocence.
Article continues below advertisement
When is Vybz Kartel's release date?
Interestingly, Vybz's expected release date is sometime in 2046, per DancehallMag. As mentioned above, the artist has to serve 35 years before being eligible for parole. This will make Vybz 70 years old upon release.
Article continues below advertisement
However, fans are holding on to hope that Vybz will taste freedom much sooner than his projected release date. After all, there have been questions regarding the validity of evidence used to convict the star — from text messages shared on Vybz's alleged phone to video tape material.
For starters, Vybz's legal team has been hard at work since his imprisonment to get a successful appeal. Billboard shared that a three-member Appeals Court spearheaded by Dennis Morrison dismissed the appeals of Vybz and the three co-accused in a 235-page opinion.
The panel shared that Vybz's conviction will be upheld since the case was based on circumstantial and direct evidence, even though the body of the victim has never been found.
Article continues below advertisement
Also, the panel shared that the guilty finding was based on the jury considering "the prosecution's evidence of an orchestrated plan along with the technical evidence and witness testimony," per Billboard.
According to DancehallMag, the panel later stated that the sentences given by Justice Campbell "may have erred" since he didn't take into consideration the time the men spent in jail while awaiting trial. As a result, each defendant received a sentence reduction of two years and six months.
Article continues below advertisement
However, the legal teams for Vybz and the other men have vowed to appeal the ruling in Jamaica's highest appellate court, the Privy Council in the United Kingdom.
According to the Jamaica-Gleaner, the appeal is still set to be heard by the Privy Council. Unfortunately, the court rejected his team's application to submit new evidence for his appeal in February 2023.
Until the legal teams are successful with getting an appeal, dismissal, or sentence reduction, Vybz won't be a free man for nearly a quarter of a century.