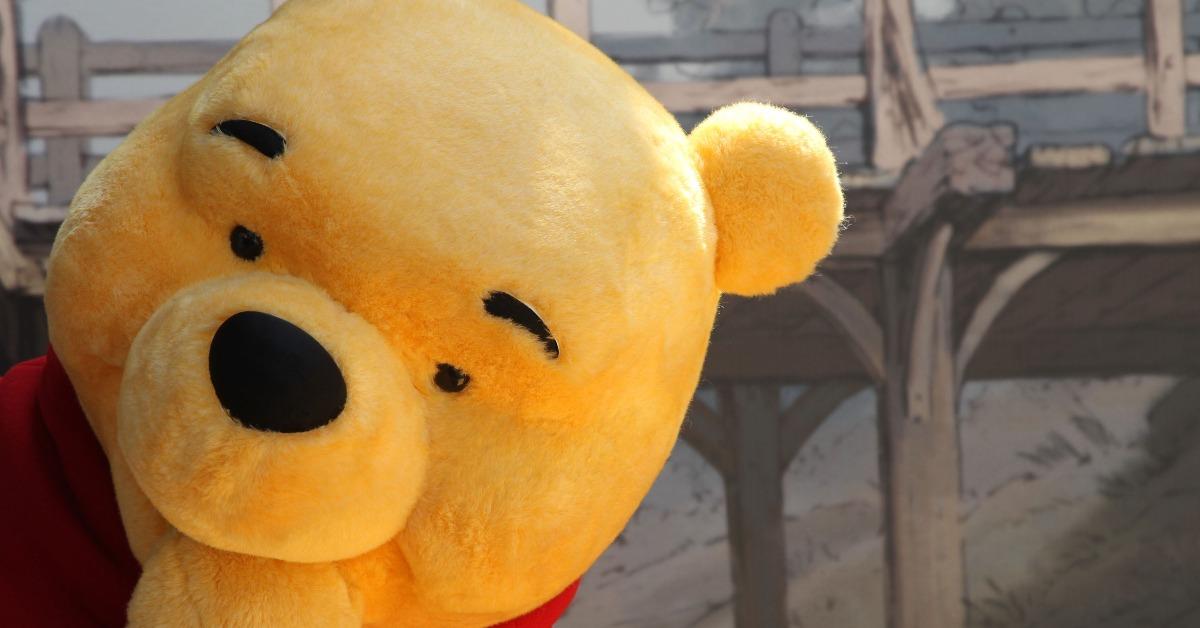 Wait Just a Minute — Winnie the Pooh Has Been Around for How Long?
When you think of longstanding children's characters that have successfully entertained generations, Winnie the Pooh is at the top of the list. The entire universe surrounding the lovable yellow bear has spawned countless books, television shows, movies, merchandising opportunities, and more.
Article continues below advertisement
Winnie is engrained into our lives as a fixture of childhood joy and wonder; when exactly did he first make his debut? On top of that, why is Winnie in the public domain now? Answers to these questions and more are ahead.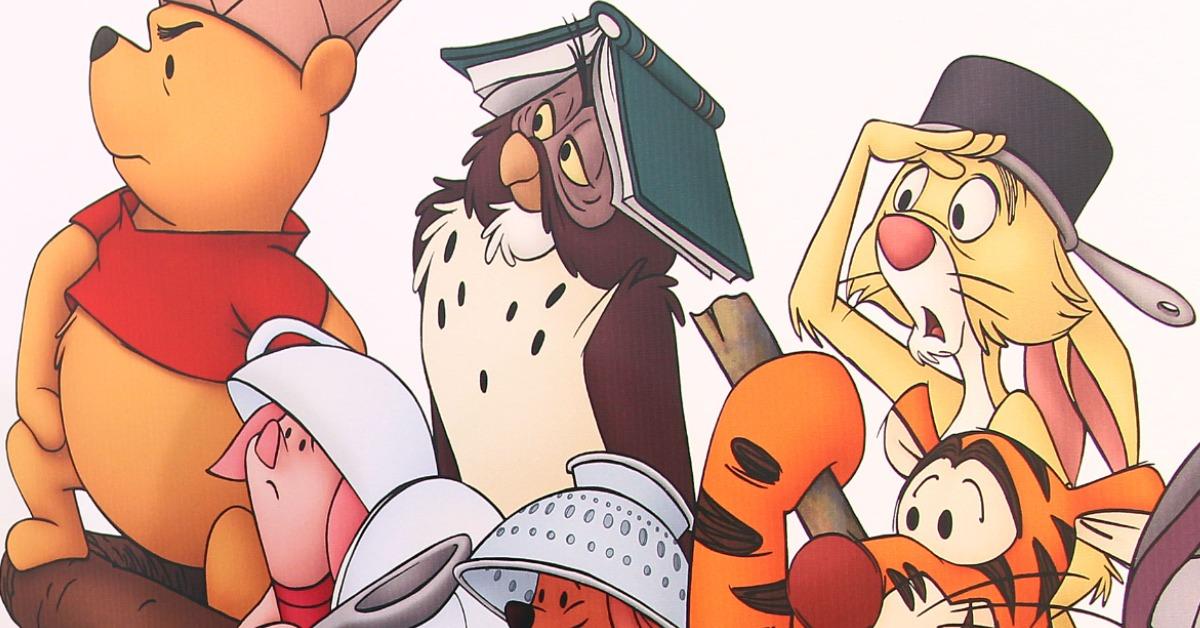 Article continues below advertisement
Why is Winnie the Pooh in the public domain now? He's a lot older than you think.
It goes without saying that Winnie has always remained loved by millions of children worldwide for the decades that he has existed, but you might be surprised to learn just how old the character actually is. So old, in fact, that per Temple University, the original iteration of Winnie created almost a century ago is now in the public domain and free for anyone to use in any capacity without trademark infringement.
According to Wikipedia, Winnie first appeared in the 1926 book Winnie-the-Pooh, written by English author A. A. Milne. The earliest mention of Winnie in the book saw the lovable bear take on a variety of scenarios via short stories, all accompanied by the likes of Christopher Robin, Piglet, Eeyore, Owl, Rabbit, Kanga, and Roo. The book was a commercial success and even spurred a sequel in 1928 titled The House at Pooh Corner.
Article continues below advertisement
It wasn't until 1961 when the modern iteration of Winnie began to take shape. Walt Disney Productions reached out to Stephen Slesinger, Inc., who represented the estate of A. A. Milne as he had passed away in 1956. In the deal that they struck up, Disney would receive certain film and related rights to all of the Winnie-the-Pooh characters, stories and trademarks.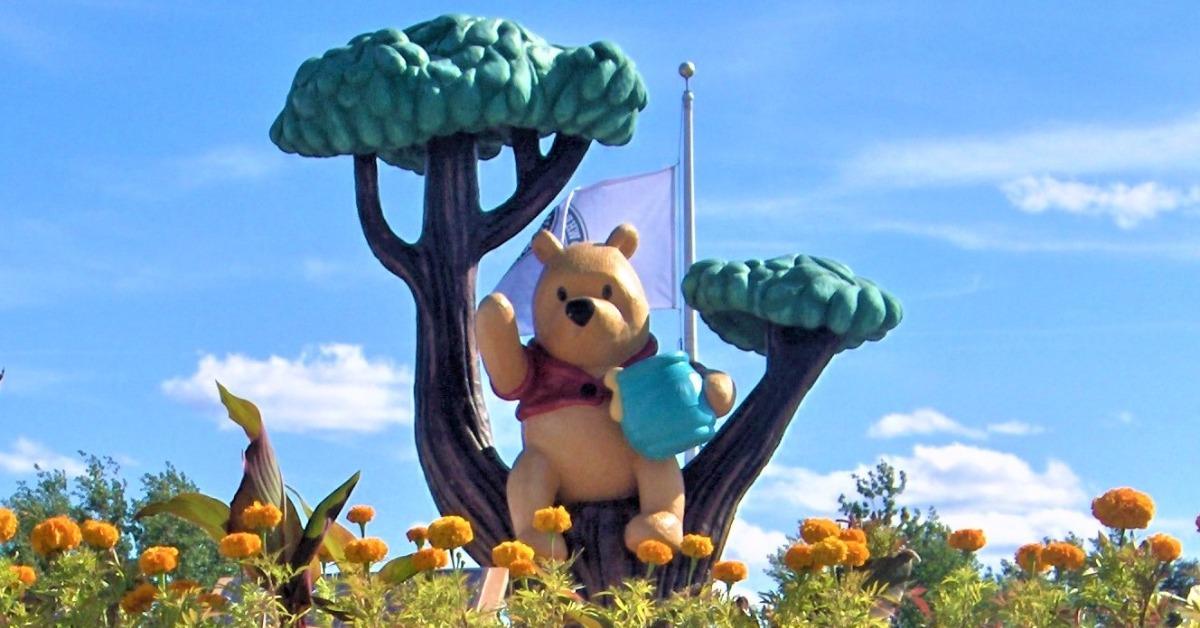 Article continues below advertisement
Over the next 60 years, Disney turned Winnie into one of its most marketable characters. However, on Jan. 1, 2022, the original version of Winnie created by A. A. Milne became available in the public domain. How does this happen exactly? Well, according to Donald P. Harris, associate dean for academic affairs and equity at Temple University, it's pretty cut and dry.
He explained that "The current term is life of the author plus 70 years. There are other terms such as 95 years from the date of publication or 120 years from the date of creation if the work is anonymous, somebody is using a pseudonym or if the work is what is referred to as a 'work made for hire,' for example a work prepared by an employee for an employer." Essentially, it was just A. A. Milne's version of Winnie's time to enter the public domain.
Article continues below advertisement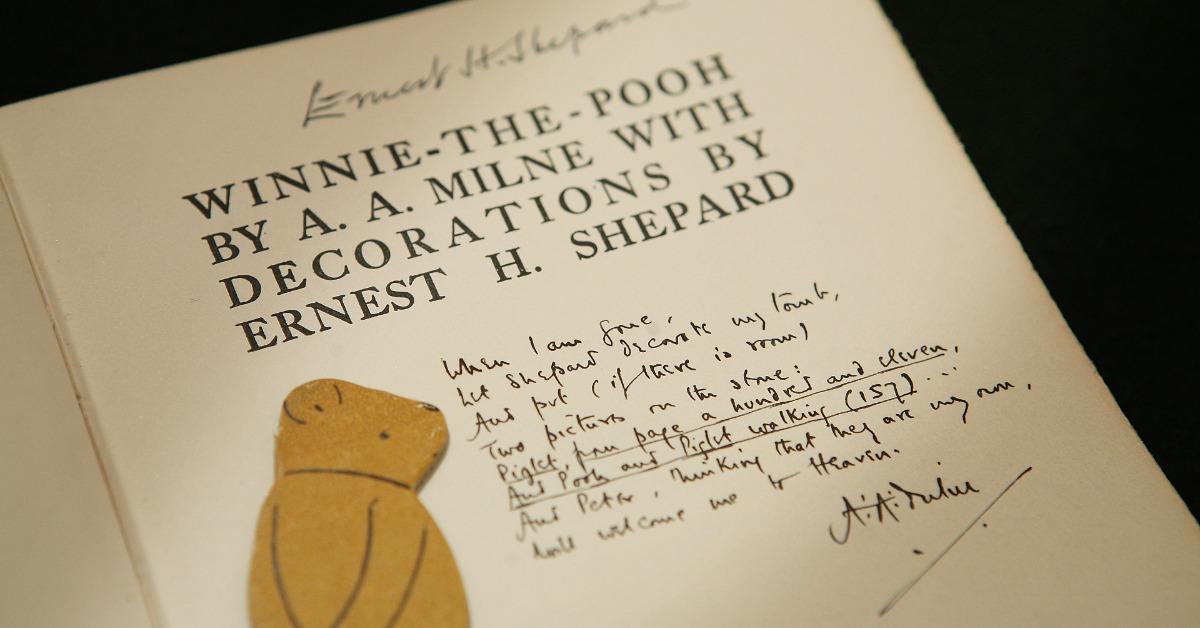 Which 'Winnie the Pooh' character is not in the books?
Even though Winnie has been around for almost a century, his gang of friends has remained relatively the same throughout that entire time. However, Disney did make one notable change to the main Winnie storyline when they gained the rights to it all in the 1960s. Per Wikipedia, the one character that was in the original Disney shorts that was not based on one of A.A. Milne's creations is Gopher.
Indeed, Gopher was created by Disney to replace Piglet as they felt at the time that the former would give off a more "folksy, all-American, grass-roots image" than Piglet could. Upon introducing Gopher, Disney ultimately decided to keep both him and Piglet in the character rotation. Gopher's last appearance in a Disney Pooh film was in 2005's Pooh's Heffalump Halloween Movie and has only appeared since in the 2019 video game Kingdom Hearts III.