Celebrate National 'Winnie the Pooh' Day With This Epic Round of Trivia
Jan. 18 marks the annual celebration of one of the most beloved national treasures — Winnie the Pooh! To honor our favorite "chubby little cubby all stuffed with fluff," we think you should test your knowledge of the franchise with an epic round of trivia.
Article continues below advertisement
The friendly competition is sure to be nostalgic; plus, who doesn't want to impress others with their impressive proficiency in all things Winnie the Pooh related? We know we do! So, without further ado, enjoy this set of Winnie the Pooh trivia questions and answers!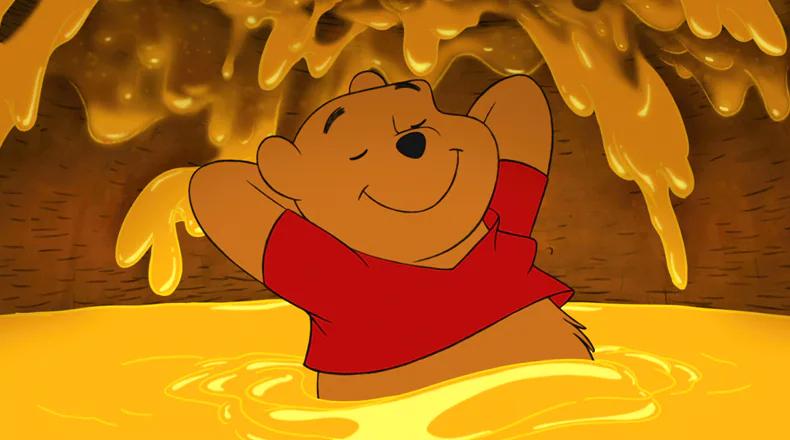 Article continues below advertisement
Test your Winnie-the-Pooh knowledge with this exciting trivia quiz!
1. Who is Pooh Bear's best friend? Piglet.
2. When did Winnie the Pooh first appear? Feb. 13, 1924, in the poem "Teddy Bear."
3. Why does Winnie the Pooh not like heffalumps? Because they want to take his honey.
4. What is Winnie the Pooh's favorite food? Honey (or Hunny).
5. Which character is wise? Owl.
6. Who calls Pooh a "silly old bear"? Christopher Robin.
7. Who is the youngest in the Hundred Acre Wood? Roo.
8. What kind of animal is Eeyore? A donkey.
9. What was Winnie the Pooh's original name? Edward.
10. What does Piglet do when he is afraid of something? He stutters but also shakes and blushes.
Article continues below advertisement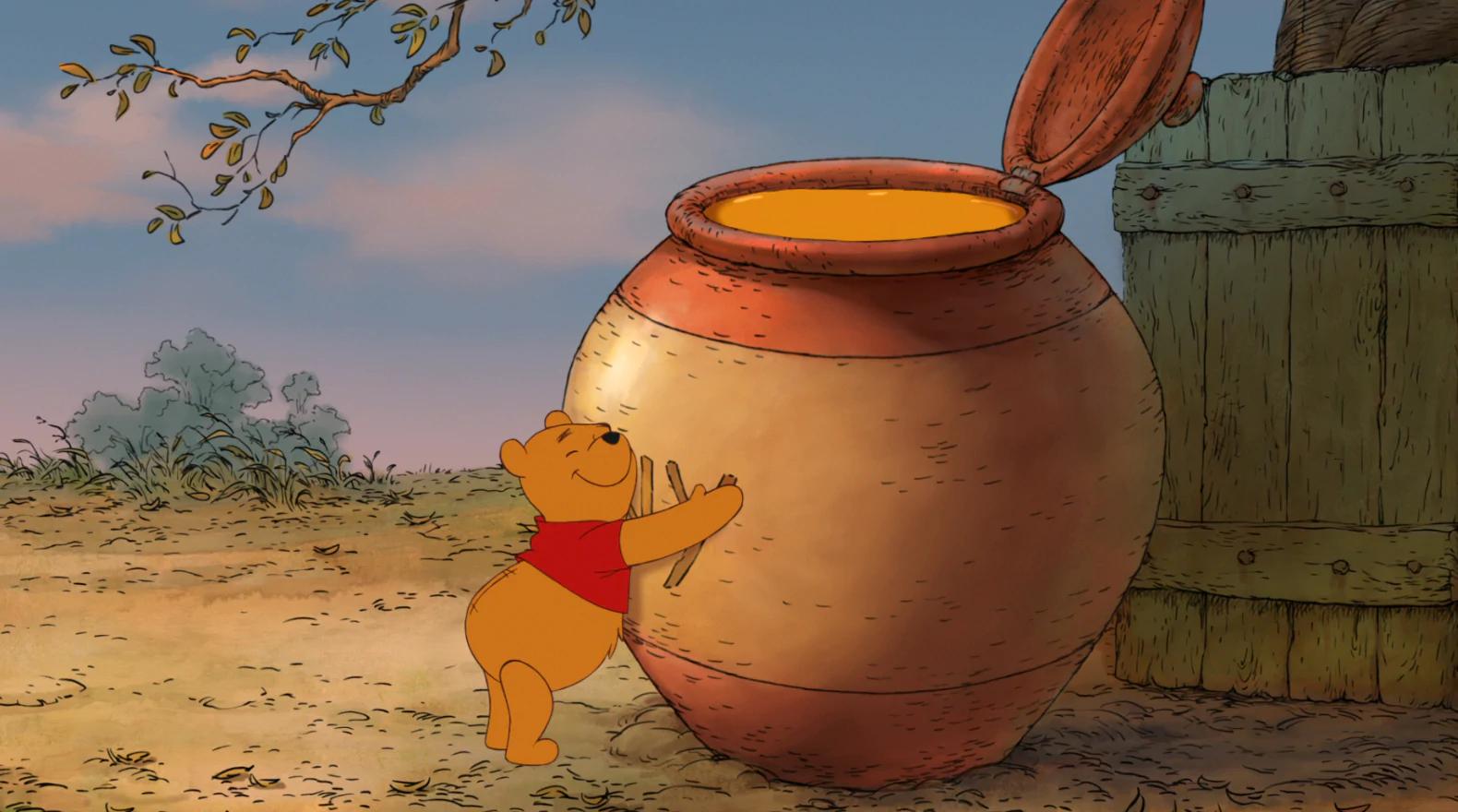 11. What is Tigger's most famous catchphrase? "Name's Tigger. T-I-double guh-er!"
12. Where does Pooh go to think? His Thoughtful Spot.
13. Who is the only girl character? Kanga.
14. What is the first line of the poem that Christopher Robin tells Pooh? "You're braver than you believe."
15. What is Eeyore's house called? Gloomy Place.
Article continues below advertisement
16. What is Rabbit's favorite vegetable? Carrots.
17. How does Owl spell his name? Wol.
18. Who is Lumpy? A young Heffalump.
19. What is Piglet's catchphrase? "Oh, D-D-Dear!"
20. What is Eeyore famous for saying? "I'd say thistles, but nobody listens to me, anyway."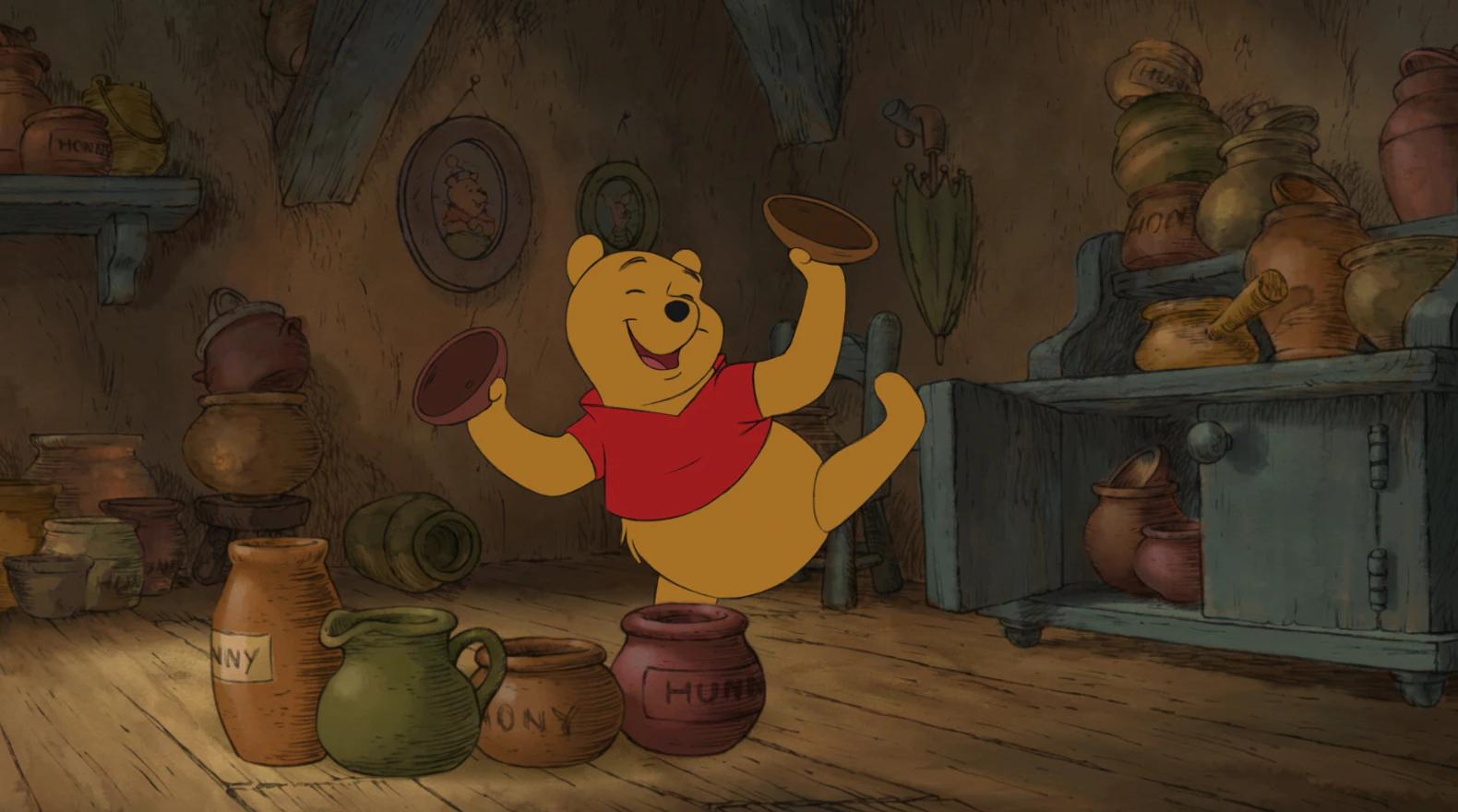 Article continues below advertisement
21. What is the only reason bees make honey? So Winnie the Pooh can eat it.
22. When was the first Winnie the Pooh book published? Oct. 14, 1926.
23. What color bow sits at the end of Eeyore's tail? A pink bow.
24. What does Winnie the Pooh say when he wakes up? "What's for breakfast?"
25. How many languages have the Winnie the Pooh stories been translated into? 50 different languages!
26. What is Piglet's favorite food? Acorns (or Haycorns).
27. What did Christopher Robin say he liked to do best? "Go on adventures."
28. Who is the creator of Winnie the Pooh? A. A. Milne.
29. What does the signboard outside Winnie the Pooh's door read? Mr. Sanders.
30. When did Winnie the Pooh get his star on the Hollywood of Fame? April 11, 2006.
Article continues below advertisement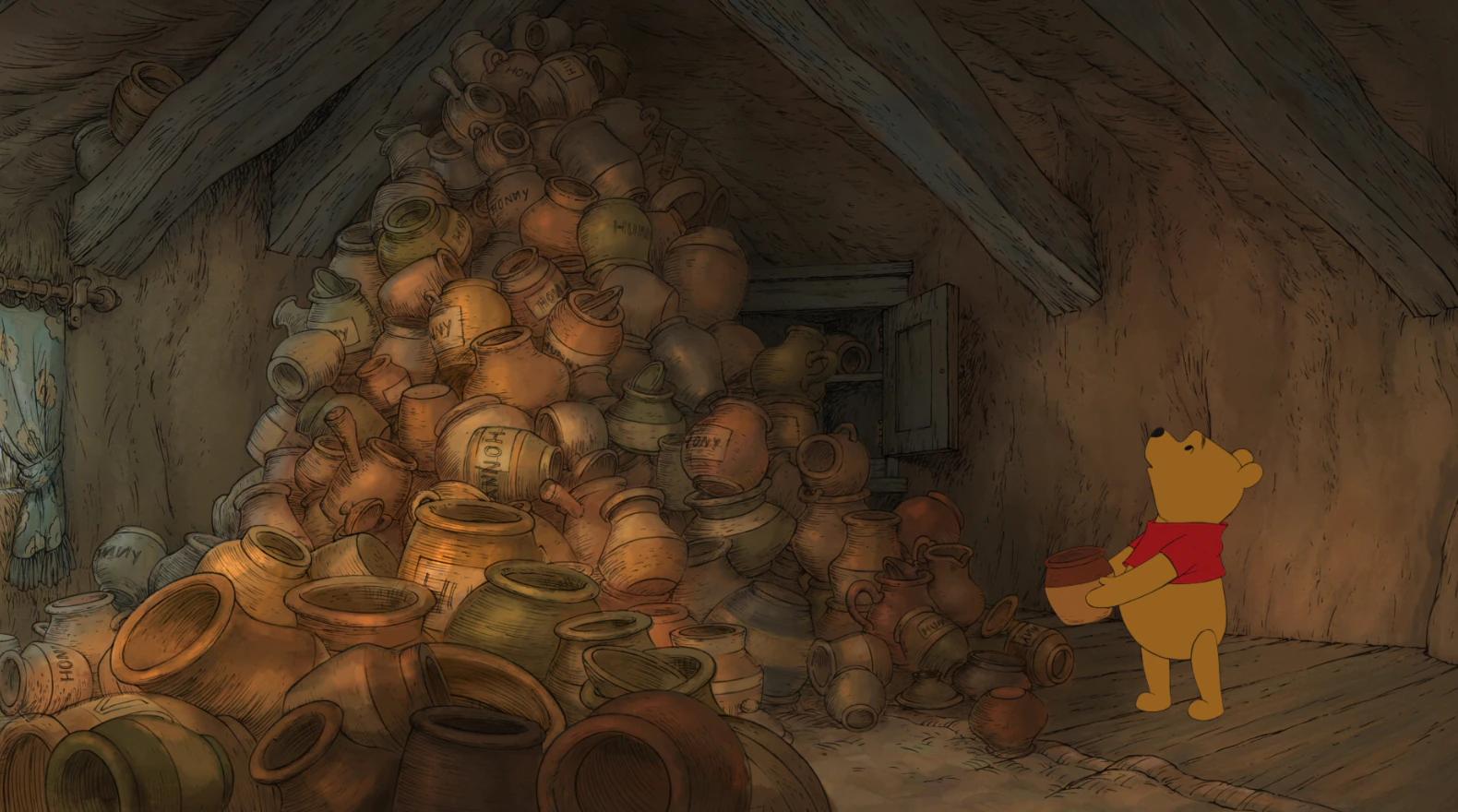 31. What is Tigger afraid of? Heights.
32. What his Lumpy's real name? Heffridge Trumpler Brompet Heffalump, IV.
33. Which character does Rabbit dislike? Tigger.
34. Where does Roo like to play? The sandy pit.
35. Which character lives in a house made of sticks? Eeyore.
36. Which character is based on A. A. Milne's son? Christopher Robin.
37. Where do Winnie the Pooh and friends live? Hundred Acre Wood.
38. Piglet doesn't mind the leaves that are leaving, but what does he not like? The leaves that are coming.
39. What is Tigger's favorite thing to do? Bounce!
40. What part of Rabbit's house is impassable? The entrance.