Piglet on 'The Masked Singer' Is a Former Boy Band Member (EXCLUSIVE SPOILERS)
Who is Piglet on 'The Masked Singer'? The costumed singer was part of Group B on Season 5 of the hit competition series. Details on guesses.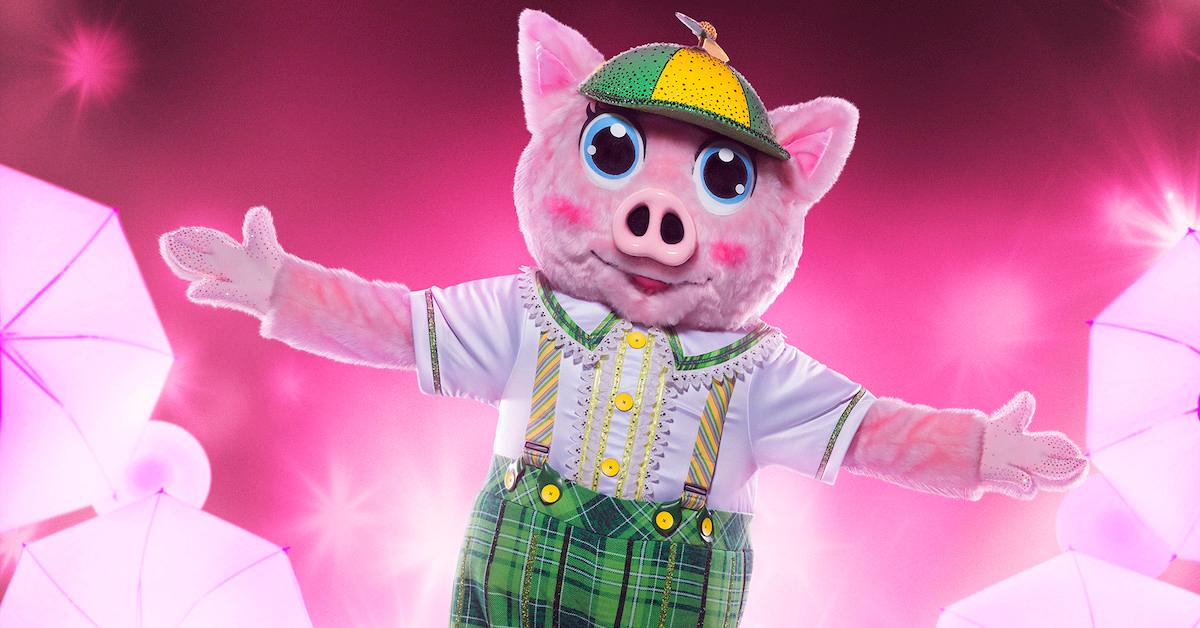 Spoiler Alert: Fans knew that Piglet, who came in first in Season 5, had to be former 98 Degrees member Nick Lachey from his voice alone. Read on for all the clues, initial guesses, and what Nick's wife, Vanessa, had to say about fans' reactions.
Season 5 of The Masked Singer is in full swing, and viewers have been buzzing about who is beneath each of the costumes. Though the guessing has never been easy, there are several twists that are meant to make things much harder.
There have been"Wild Card" rounds throughout the competition, as new contestants attempted to steal a spot from one of the other singers.
Article continues below advertisement
The costumes themselves also promise to deliver the unexpected. The Russian Dolls multiplied during the first episode. In addition, a Muppet was unmasked in the premiere, leading viewers to wonder what other tricks the singers have up their costume sleeves. Unlike the Russian Dolls or the Snail, there's one singer who fans think they've had figured out since the beginning: Piglet.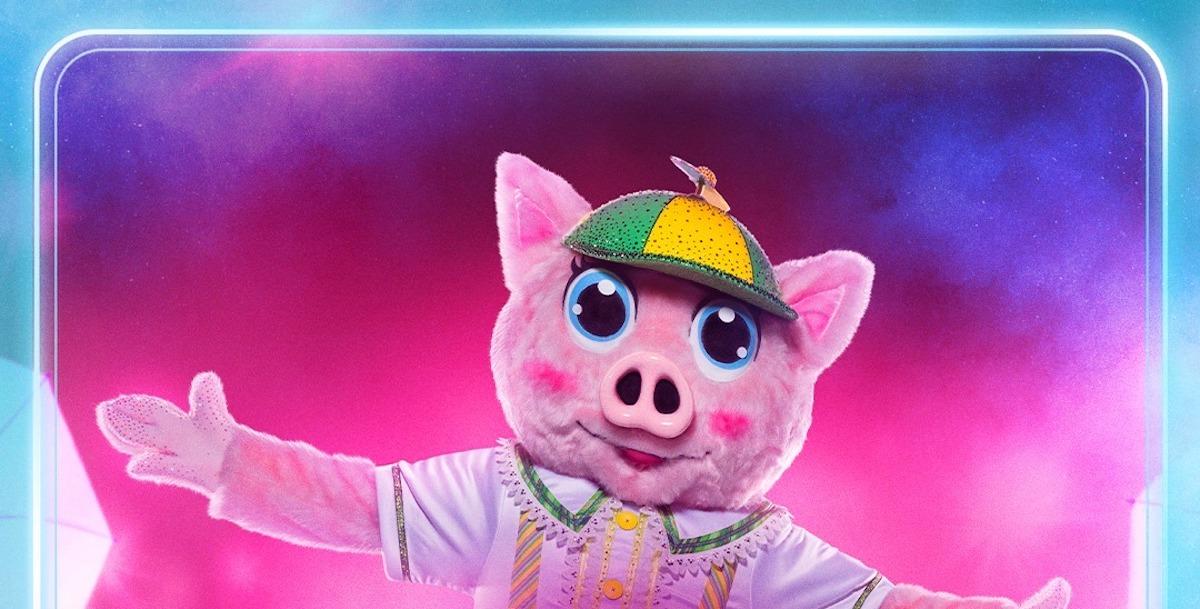 Article continues below advertisement
Who is The Piglet on 'The Masked Singer? The clues so far...
Prior to Piglet's debut performance on the first Group B episode, guest host Niecy Nash shared a brief clue about him.
"If you're a bacon eater, you'll be a fan," she said. "He's a real camera hog."
Unfortunately, this hint didn't provide insight into whether Piglet is an actor, a singer, or an athlete.
But, a teaser trailer for Group B was all that some fans needed in order to venture a guess about the Piglet's identity.
Additional clues for Piglet include a clock, question mark, a tattoo of a heart and an axe, a lollipop, and a fortune cookie.
In Week 2, we received the following Cluedle-Doo clue for Piglet: Piglet knows how to stay cool, even in heat.
Article continues below advertisement
In Episode 4, we got another clue package with the following clues: a football, the words "3528 Rushing In./Game" written on a whiteboard, a red carnation, a suit of armor, a white star with a black stripe, a football-playing "arch-nemesis" with a horse on their helmet, and a scoreboard with a tie score of 11 points, a time of 50:10, and the ball on "03."
Article continues below advertisement
Episode 5 brought us yet another clue package. In it, we see Piglet in jail holding a lollipop. He says "Years ago, I was getting really grilled." Other clues in the package include: a lei, a genie's lamp, a spider wearing a pink bow on its head, a cob of corn, palm trees, and a blue ribbon reading "1 DR."
Article continues below advertisement
In Episode 7, we got even more clues as to who Piglet is beneath the mask. We see Piglet on a boat, a foam finger, a "perfect storm," sunglasses on a net, and a UFO. Piglet explained, "Now I think everything is a sign, but hey, when it comes to fate, I never want to miss the boat."
Article continues below advertisement
Episode 10 brought another round of clues, including a pair of plastic fangs, the number 1 (surrounded by the numbers 2, 3, 4, and 5 laying down around it), and four gold bars. We also learned that Piglet has an apple-shaped birthmark on his head!
Article continues below advertisement
Fans began making guesses after hearing Piglet's singing voice.
Almost immediately after Piglet's first promo dropped, fans had the sneaking suspicions that former 98 Degrees lead singer Nick Lachey might be behind the mask. The similarity between the voices is undeniable.
Article continues below advertisement
Aside from the voice, there are a few compelling reasons why people are convinced that Nick is Piglet. Three past seasons of the show have featured a notable former boy band star or teen idol (Season 1 had Joey Fatone, while Season 3 had Jesse McCartney, and Season 4 included Nick Carter).
If this pattern continues, Nick Lachey would fit right in with this category.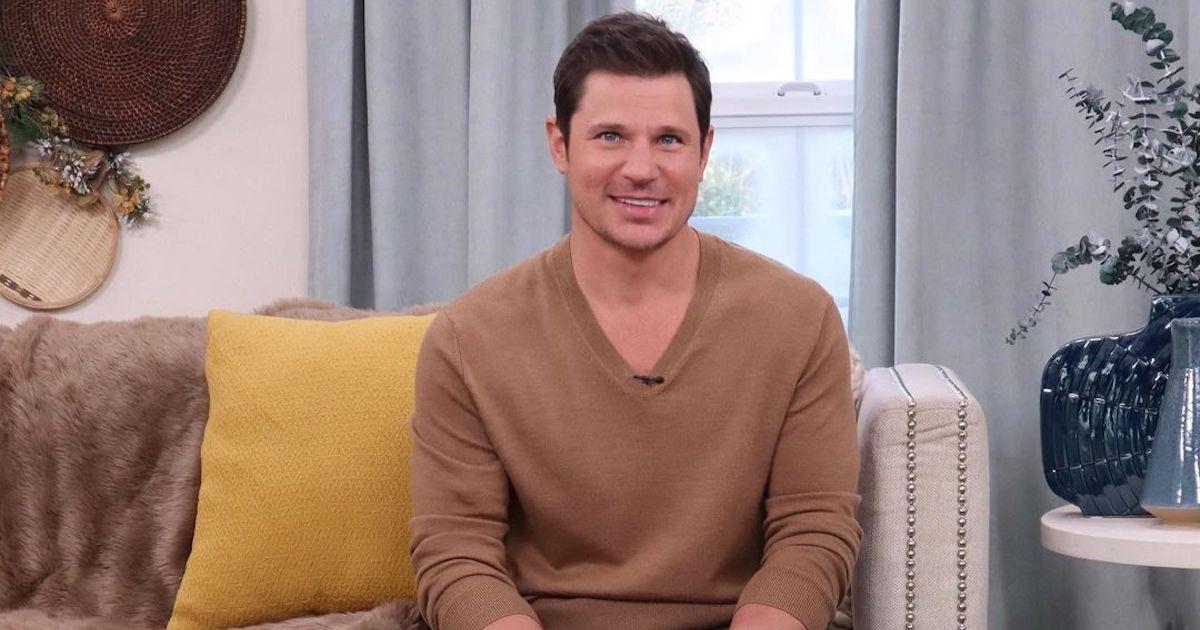 Article continues below advertisement
Similarly, Nick has a connection to another FOX guessing game.
The musician-turned-host appeared on a Season 1 episode of I Can See Your Voice, alongside, you guessed it, The Masked Singer judge Ken Jeong.
As for that bacon clue, Nick might be more connected to the greasy delicacy than people thought.
In 2013, he notably promoted Wendy's Pretzel Bacon Cheeseburger by singing love songs to the menu item. The partnership went viral, and fans got in on the fun by using #PretzelLoveSongs.
Ahead of Season 5, The Masked Singer revealed that there were "nine multi-platinum singles" and 26 Grammy nominations in the group of contestants. Nick's 2006 solo album "What's Left of Me" was certified Gold, as was the single of the same name.
When he was in 98 Degrees, the group had four singles that were certified Gold, and one that was certified Platinum. (Maybe the four gold bars are for four Gold albums?)
The band was also nominated for a Grammy Award for Best Pop Collaboration with Vocals for the 2000 song "Thank God I Found You."
Article continues below advertisement
Nick Lachey's wife, Vanessa Lachey, commented on 'The Masked Singer' speculation (EXCLUSIVE).
The audience won't find out who Piglet really is until the contestant is unmasked.
Nick's wife and Love Is Blind co-host Vanessa Lachey addressed the Piglet rumors with Distractify while promoting the Total Wireless Awards. While the former TRL star couldn't give anything away, she shared that people think Nick is underneath one of the masks each season.
Article continues below advertisement
"Every year, someone guesses Nick. Maybe he should just do it [the show] so people will stop guessing him," Vanessa joked.
She shared that Nick is often "impressed" when he's linked to the "incredible voices" on the show.
Even Nick and Vanessa's three children don't know if their dad is on the show each year. But, Vanessa said, they're experts at guessing.
"I always ask the kids if they think it sounds like Daddy," Vanessa said, adding that eldest son Camden is always spot-on. "They always can tell. You should ask them because they're the true judges."
The Masked Singer airs on Wednesdays at 8 p.m. EST on FOX.