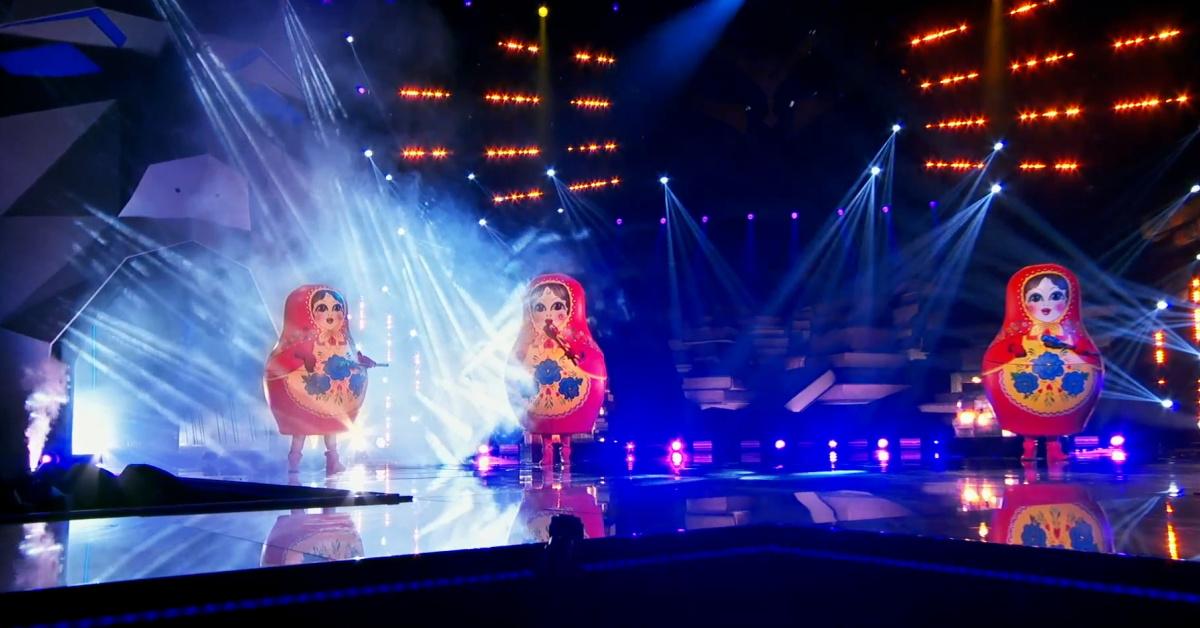 The Russian Dolls on 'The Masked Singer' Can Only Be *This* Trio of Brothers, Right?
By Kori Williams

Apr. 14 2021, Published 11:50 a.m. ET
The competition show The Masked Singer has fans ready for a big reveal every week. We all want to see who wins each season, but part of the irresistibility of the show is trying to guess who exactly is under these masks and being super proud of yourself when you're right. 
On the Season 5 premiere of The Masked Singer, we were introduced to a couple of Russian dolls. With one small enough to fit inside the other, the duo sang a rendition of "Shallow" by Bradley Cooper and Lady Gaga. 
Article continues below advertisement
These Russian dolls have melodic voices that complement each other well. Even the judges looked blown away and host Nick Cannon called the pair "amazing." Fans definitely agreed and set out to find out who they were. On Episode 3, the Russian Dolls performed once again, but this time as a trio!
Here's what we know about who may be hiding behind the Russian Dolls masks this season.
There are already lots of guesses about who the Russian dolls might be on 'The Masked Singer.'
The fifth season of The Masked Singer premiered March 10, 2021 but viewers had a peek at who would be on the show ahead of time thanks to social media. In March 2021, a clip was posted of the Russian dolls on Instagram and the speculation began. 
Some fans were saying they had already figured it out. Groups like Hanson, Dan + Shay, Bruce Springsteen and Patti Scialfa, and more had all been thrown around in Instagram comments. 
Article continues below advertisement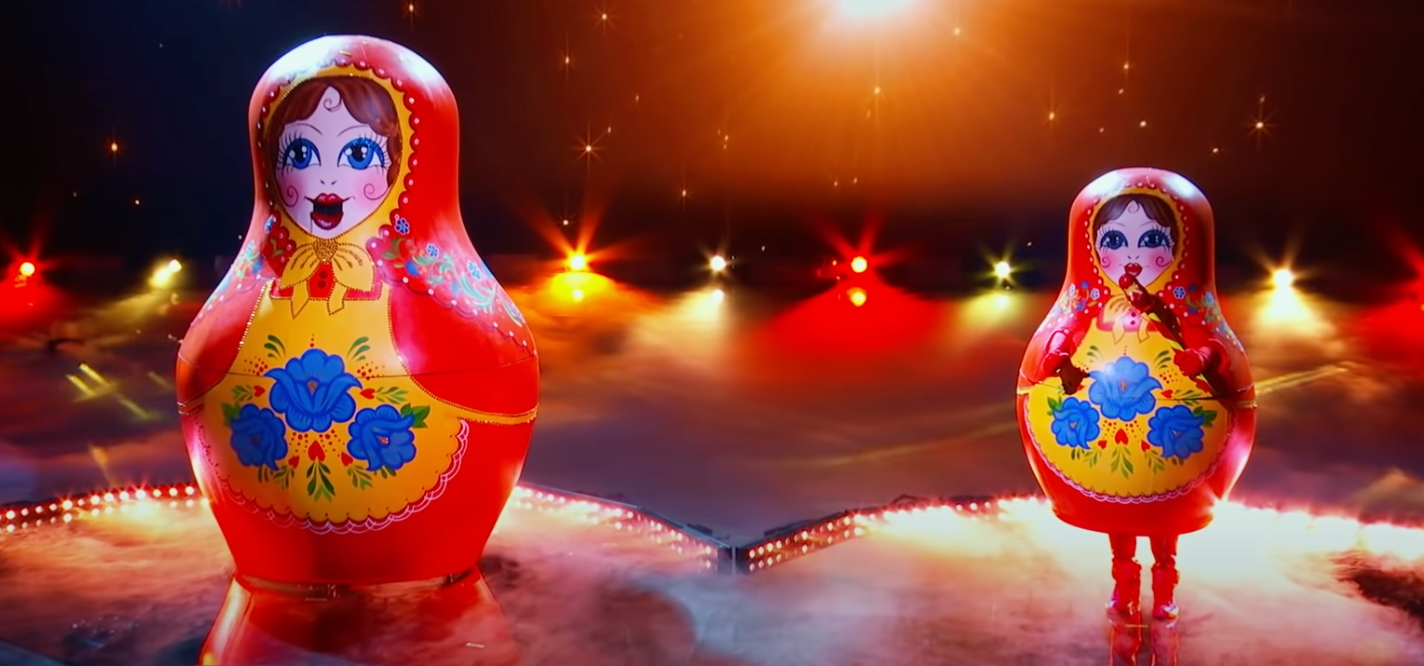 The Russian Dolls started out as a duo, but as of Episode 3, there are now three Russian Doll singers — makes sense considering their costume, right? At one point, someone even made a joke about there being a fourth member. Does that mean a fourth doll may be taking the stage soon? Could be!
Article continues below advertisement
'The Masked Singer' fans are really rallying for the Russian dolls to be Hanson.
The running theory is still that the Russian dolls will reveal themselves to be legendary "MMMBop" boy band and brothers Hanson. Someone even pointed out that the first Cluedle-doo clue ("A Russian doll can sometimes have 15 replicas of itself") may have been a sneaky clue about the brothers' kids.
"The clue about Russian dolls being able to replicate 15 times? That's how many kids Isaac, Taylor, [and] Zac Hanson have combined," one fan tweeted.
Russian dolls are totally Hanson. Besides sounding like them and their history matching the clues, there's a clue on the costume: 3 blue flowers

1. There's three brothers

2. Before they hit it big, they regularly played at a place called The Blue Rose Cafe. #TheMaskedSinger pic.twitter.com/Pv6szRKMcC

— Sam Simmons ❄️ (@FlyingVGoddess) March 11, 2021
Article continues below advertisement
Here are the clues about the Russian Dolls that we have so far.
In the first clue package, the set of Russian dolls made it seem like one or both of them may have once been a big star, but stepped out of the spotlight for a little while.
"I've been doing my own thing for quite some time," they explained on the show. "Not like in the beginning, when I was the world's hottest toy. Those were the days. But I knew I was something more than someone to be toyed with, a puppet. And as much as they tried to put me in a box, I just didn't fit."
Other clues featured in the clue package from episode one include a sign for "Mizfitz Toyz Store," a pitcher of milk, puppet strings, boxes on a conveyor belt (with recycling logos on them), a ship wheel, a sign for "Garden State Highway," a bench with a sign that reads "Coming to a Country Near You," and a train.
Article continues below advertisement
In Episode 3, we got a few more clues: Baby blocks spelling out "HELP," a mobile hanging over a cradle featuring part of the solar system, a banjo, a firetruck, and a varsity jacket with the letter M on it draped in a wheelchair.
Article continues below advertisement
The Russian Dolls' self-portrait was an Andy Warhol-esque print of the Russian Doll costume in a car. When the portrait was revealed, the Russian Dolls said, "Well, these colors just really pop like we do."
Now we just need to know whether a fourth member of the Russian Dolls team is in store. After all, there is a fourth Hanson brother!
Watch The Masked Singer on Wednesdays at 8 p.m. ET on Fox.