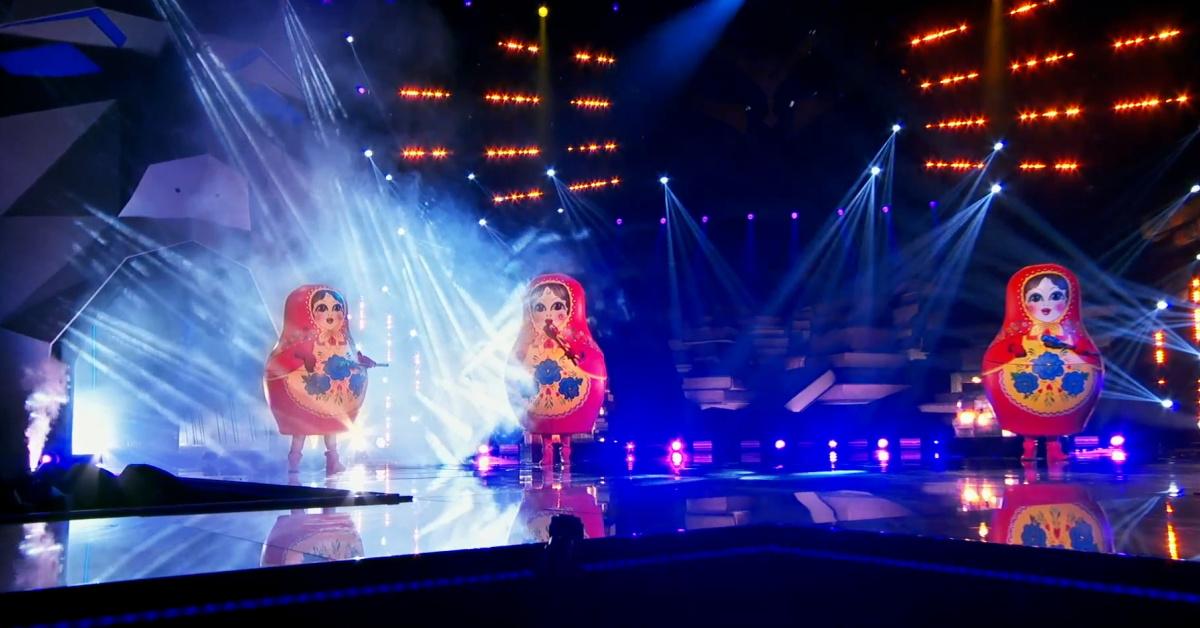 The Russian Dolls on 'Masked Singer' Were Revealed to Be This Trio of Brothers
Season 5 of 'The Masked Singer' features a trio of Russian Dolls who have given a couple of clues about who they are. Some fans already have guesses.
Update: The Russian Dolls were unmasked on the May 12 episode of The Masked Singer and they were revealed to be none other than the brothers and former boy banders known as Hanson!
Article continues below advertisement
On the Season 5 premiere of The Masked Singer, viewers were introduced to a couple of Russian Dolls. With one small enough to fit inside the other, the duo sang a rendition of "Shallow" by Bradley Cooper and Lady Gaga.
However, during Episode 3, it was revealed that the Russian Dolls were actually a trio!
So, what group is hiding under those impressive costumes? Here's what we know about who may be hiding behind the Russian Doll masks this season.
Article continues below advertisement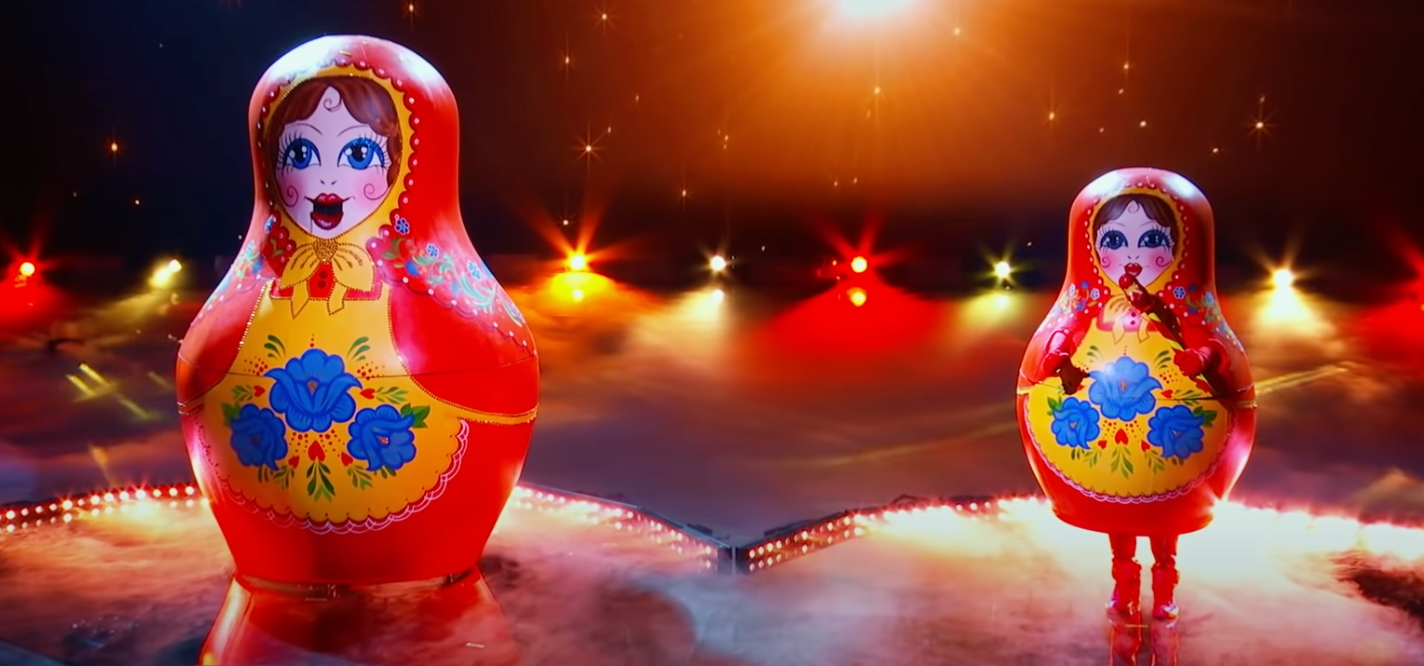 Here are all the clues about the Russian Dolls that we have so far.
During the first clue package, it was revealed that the Russian Dolls had stepped out of the spotlight for a little while.
"I've been doing my own thing for quite some time," they explained on the show. "Not like in the beginning, when I was the world's hottest toy. Those were the days. But I knew I was something more than someone to be toyed with, a puppet. And as much as they tried to put me in a box, I just didn't fit."
Article continues below advertisement
Other clues featured in the clue package from Episode 1 include a sign for "Mizfitz Toyz Store," a pitcher of milk, puppet strings, boxes on a conveyor belt (with recycling logos on them), a ship wheel, a sign for "Garden State Highway," a bench with a sign that reads, "Coming to a Country Near You," and a train.
Article continues below advertisement
In the following episodes, viewers got a few more clues, including baby blocks spelling out "HELP," a mobile hanging over a cradle featuring part of the solar system, a banjo, a firetruck, and a varsity jacket with the letter M on it draped in a wheelchair.
There was even a self-portrait of the Russian Doll costume in a car in an Andy Warhol style. When the portrait was revealed, the Russian Dolls said, "Well, these colors just really pop like we do."
Emphasis on pop...
Article continues below advertisement
The clue package from Episode 7 featured the following clues: The Statue of Liberty, a shipping container reading "Made in Milwaukee," a sign for Indiana Ave., a subway turnstile, a blessing from "the king herself," the Russian Dolls Tea Room, and three teacups reading "EAT," "PRAY," and "?." We also learned that the Russian Dolls' favorite food is jelly beans.
Article continues below advertisement
In Episode 10, we got more clues, including a dime and a nickel, an ornate gold-colored belt buckle, a dove, a gold chain wrapped around a vase, a tea set, and a wok.
'The Masked Singer' fans are convinced the Russian Dolls are Hanson.
The popular theory is still that the Russian Dolls will reveal themselves to be legendary "MMMBop" boy band and brothers Hanson.
Someone even pointed out that the first Cluedle-Doo clue ("A Russian doll can sometimes have 15 replicas of itself") may have been a sneaky clue about the brothers having 15 kids between the three of them.
Article continues below advertisement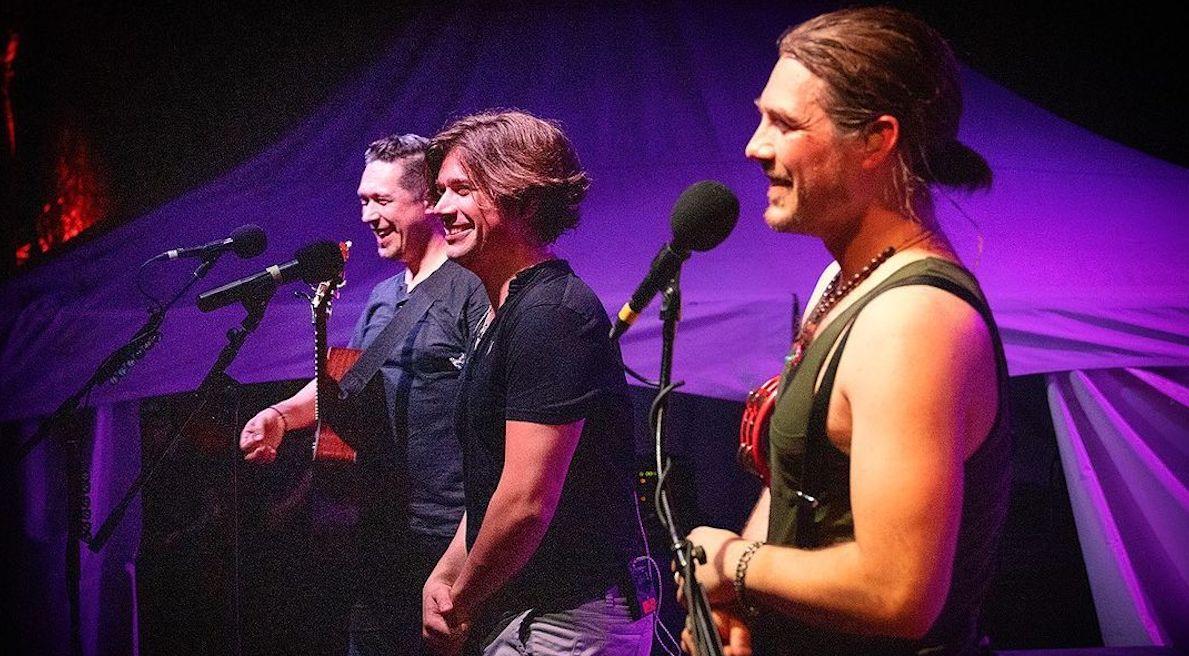 Furthermore, a recent clue package said that the Russian Dolls' favorite meal is jelly beans. Hanson fans quickly took to the comments to point out that Dr. Pepper jelly beans are actually Hanson's favorite candy, which is an almost surefire sign of who's behind the doll costumes!
Article continues below advertisement
And for anyone who was confused by the fact that there were four Russian Dolls in the most recent clue package: There is a fourth Hanson brother!
Watch The Masked Singer on Wednesdays at 8 p.m. EST on FOX.